Ranking the Top 25 NBA Players Who Could Still Be Playing College Ball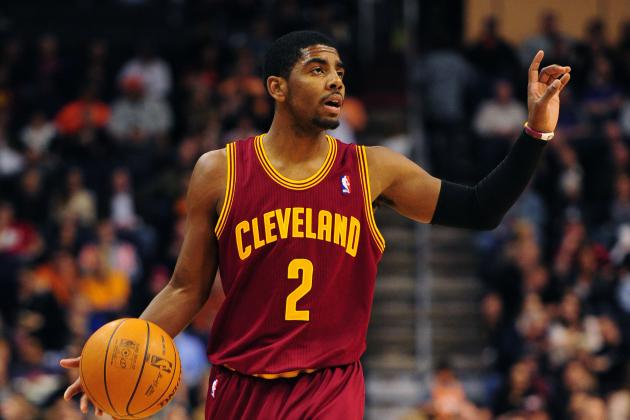 Mark J. Rebilas-USA TODAY Sports
Cleveland Cavaliers' Kyrie Irving
In ranking the top 25 players who could still be playing college ball, this list measures a combination of NBA production along with the demonstrated potential of each player on the professional level.
Dating back as far back as the 2010 draft, it includes only those players with college eligibility remaining in 2012-13.
It does not include international players who never enrolled in an NCAA institution, nor do these rankings consider any aspect of college-level performance.
The year each player would currently be in had he stayed in school—as well as the college team he played for—are also identified throughout.
Begin Slideshow

»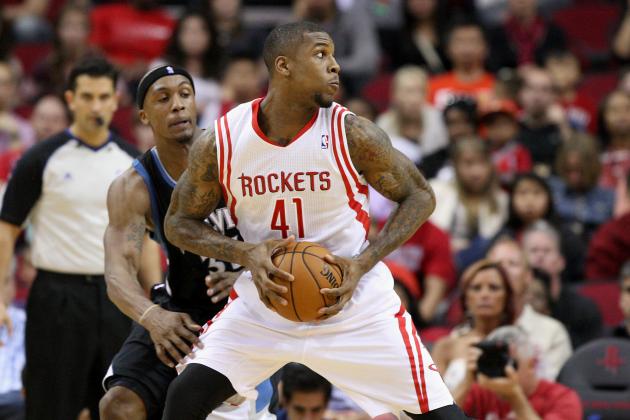 Troy Taormina-USA TODAY Sports
Houston Rockets' Thomas Robinson
University of Kansas: Senior
Thomas Robinson's rookie campaign has been a disappointment.
After entering the unenviable situation of being drafted by the Sacramento Kings, however, he now has new life with the Houston Rockets.
Despite playing sporadic minutes for the playoff-bound Rockets, Robinson has scored in double figures twice over his last seven games. He's also averaging 4.3 rebounds in only 13.5 minutes during the month of March.
If he is able to spend this summer developing his NBA game, Robinson could still be the next in line to make general manager Daryl Morey look even smarter than he has for the players he's acquired recently.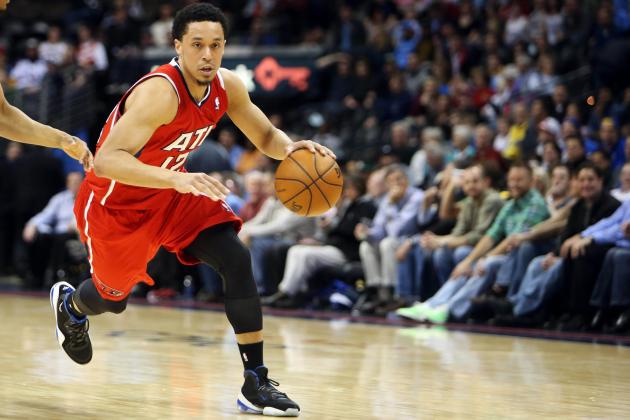 Chris Humphreys-USA TODAY Sports
Atlanta Hawks' John Jenkins
Vanderbilt University: Senior
While averaging only 13.8 minutes per night, John Jenkins has come off the bench to register double-figure points seven times in 50 games for the Atlanta Hawks.
One season removed from a storied career at Vanderbilt, Jenkins has also provided a 39.6 percent field-goal percentage from three-point range.
At the very least, Jenkins appears to be player who can come off an NBA bench and provide shooting depth for many years to come.
He is also currently capable of hitting a critical shot that could change the complexion of a game when the 2013 playoffs begin.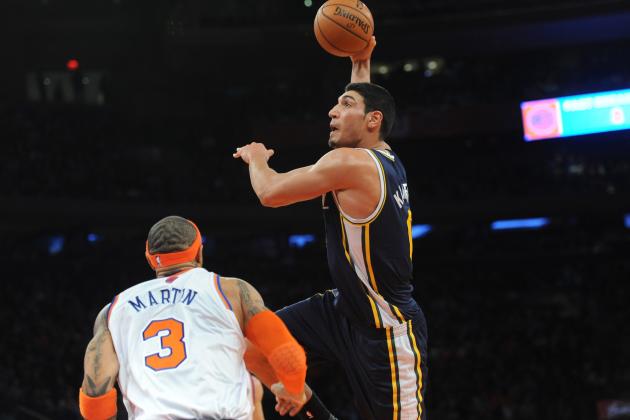 Joe Camporeale-USA TODAY Sports
Utah Jazz's Enes Kanter
University of Kentucky: Junior
Despite enrolling at the University of Kentucky, Enes Kanter never played a game for the Wildcats.
After being selected by the Utah Jazz with the third overall pick in 2011, Kanter hasn't really had an opportunity for extended minutes on the NBA level yet either.
Despite that—in only 15.6 minutes—Kanter is averaging 7.3 points and 4.5 rebounds in 65 games. Those same numbers project favorably to 16.9 points and 10.3 rebounds per 36 minutes.
As soon as he's given ample opportunity, Kanter could be well on his way to accomplishing big things at the center position for the Jazz.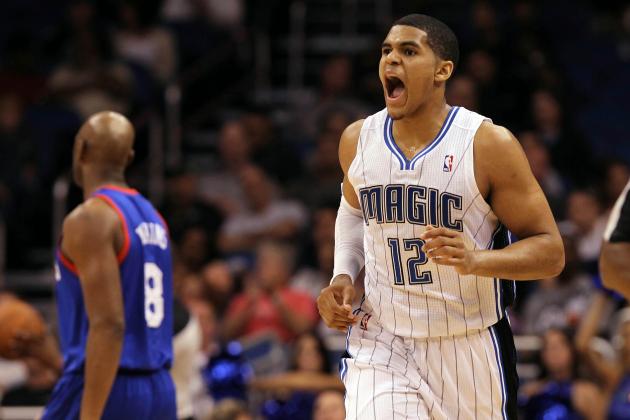 Kim Klement-USA TODAY Sports
Orlando Magic's Tobias Harris
University of Tennessee: Junior
Tobias Harris opened the 2012-13 campaign by scoring 18 points for the Milwaukee Bucks on November 2.
Since then—after being dealt to the Orlando Magic at the deadline—he's followed that up with a 27-point effort against the Houston Rockets to begin the month of March.
Averaging 8.1 points and 3.6 rebounds in total, the 20-year-old forward from Tennessee may have found a productive home with the Orlando Magic.
Playing 31.8 minutes this month specifically, Harris is winding down his second season with 15.1 points and 7.7 rebounds in nine games through Monday.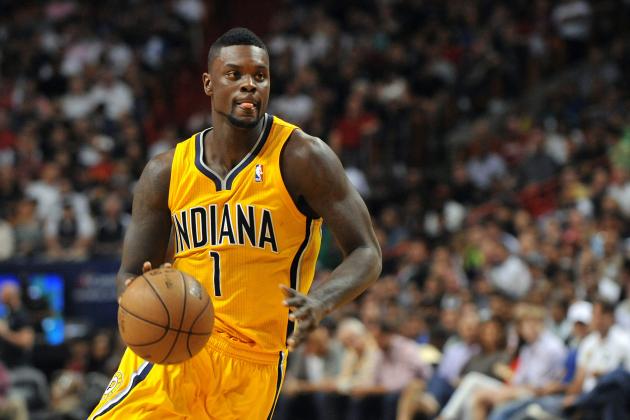 Steve Mitchell-USA TODAY Sports
Indiana Pacers' Lance Stephenson
University of Cincinnati: Senior
Lance Stephenson's career got off to an extremely slow start after he entered the league in 2010.
During the 2012-13 campaign, however, he's carved out a role off the bench for the second-best team in the Eastern Conference.
Stephenson has now appeared in 68 games for the Indiana Pacers while averaging 8.4 points and 3.9 rebounds in 28.8 minutes of work.
He is demonstrating the same athleticism that made him a heralded recruit coming out of high school on the NBA level as well, and expects to bolster a Pacers bench on a deep run through the postseason.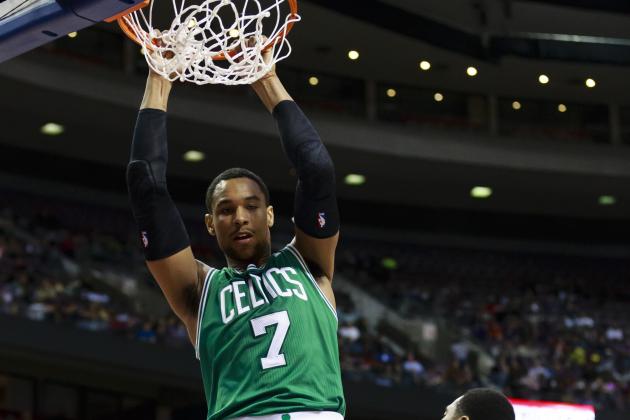 USA TODAY Sports
Boston Celtics' Jared Sullinger
Ohio State University: Junior
Just as Jared Sullinger was proving to be a steal at No. 21 overall in this summer's NBA draft, his rookie season was unfortunately cut short by a back injury.
After appearing in 45 games for the Boston Celtics, however, he was collecting 5.9 rebounds in only 19.8 minutes of work.
If he is able to find some semblance of health this summer, Sullinger has proven to be talented enough to play 10 years in the NBA.
That health, however, is a major concern at this point in his young career.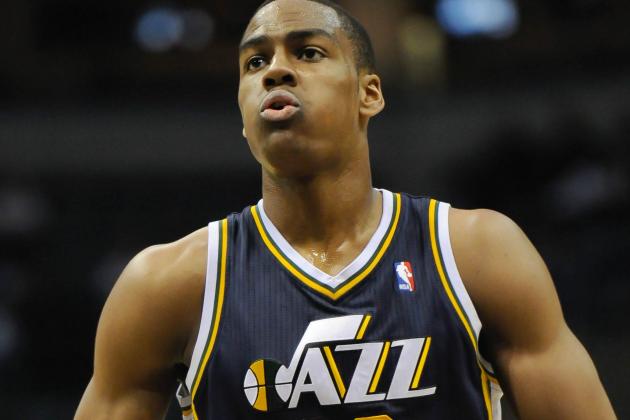 Benny Sieu-USA TODAY Sports
Utah Jazz's Alec Burks
University of Colorado: Senior
In only 16.9 minutes per night since entering the league in 2011, Alec Burks has managed 7.1 points over 110 games for the Utah Jazz through Monday.
During the last two months of the 2012-13 campaign, Burks increased that playing time to 27.1 minutes in February and is now averaging 20.9 in March.
He's averaged 9.5 points off the bench during that stretch as the Jazz fight for the final playoff spot in the Western Conference. In 2013-14, expect Burks' role in Utah to only expand.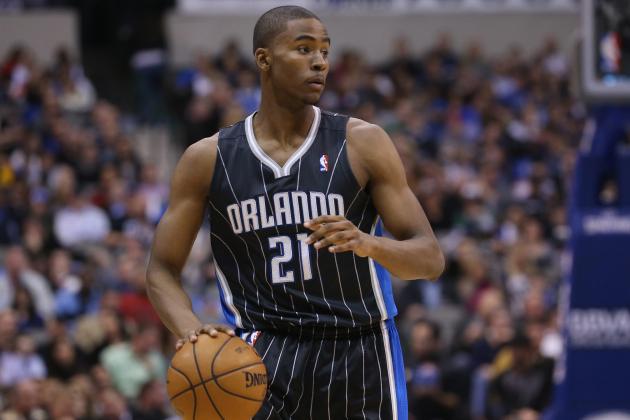 Ronald Martinez/Getty Images
Orlando Magic's Mo Harkless
St. John's University: Sophomore
Maurice Harkless played only one season at St. John's before making the leap to the Association.
Since the deal that sent J.J. Redick to the Milwaukee Bucks was finalized, Harkless has begun to show the NBA world what he's capable of.
Over the last two months specifically, that's been averages of 11.5 points and 5.5 rebounds in 33 minutes of work.
Harkless has totaled as many as 20 points twice during that stretch, too, while also collecting at least eight rebounds six times.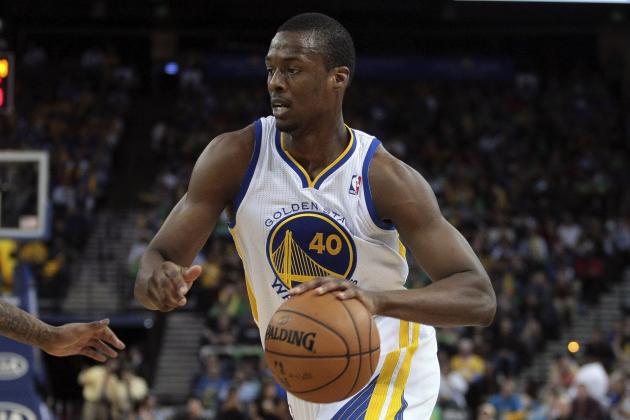 USA TODAY Sports
Golden State Warriors' Harrison Barnes
University of North Carolina: Junior
Harrison Barnes has started 68 games as a rookie for the No. 6 seed in the Western Conference.
Playing in support of Stephen Curry, David Lee and Klay Thompson, Barnes has provided an athletic presence on the perimeter that his Golden State Warriors did not have prior to his arrival.
While his shooting percentages will need to become more consistent—highlighted by a 34.7 percent mark from three-point range—the 9.1 points he's averaged in year one is a respectable start.
The closer Barnes can move those totals to double figures in the postseason, the better his Warriors' chances are of advancing out of the first round.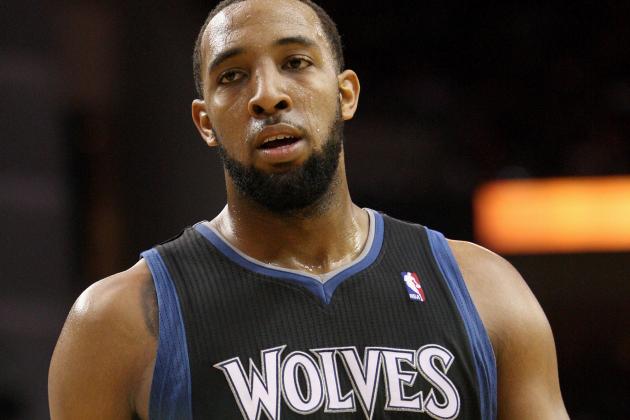 Troy Taormina-USA TODAY Sports
Minnesota Timberwolves' Derrick Williams
University of Arizona: Senior
In a re-draft scenario, Derrick Williams wouldn't necessarily be the best option for the second overall selection in 2011.
At the same time, though, it's much too early to close the book on Williams in his second NBA season.
While he's averaging 11.7 points and 5.6 rebounds on the year, Williams has improved his production with Kevin Love on the sidelines.
During the month of March—highlighted by a 28-point effort against the New Orleans Hornets—Williams is averaging 17.4 points and 6.8 rebounds for the Minnesota Timberwolves.
After averaging 11 points in January, followed by 14.3 in February, Williams is trending upward as we close out the 2012-13 campaign.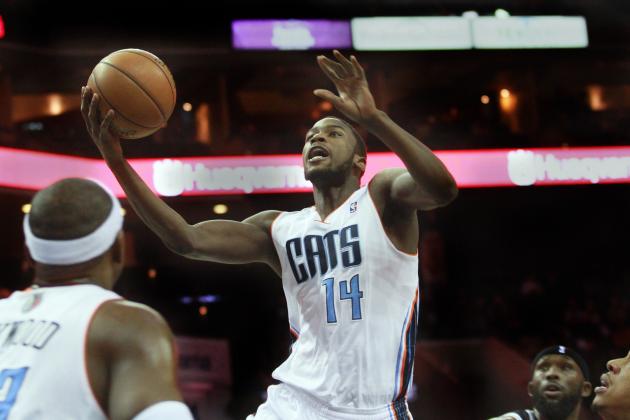 USA TODAY Sports
Charlotte Bobcats' Michael Kidd-Gilchrist
University of Kentucky: Sophomore
This summer's second overall pick has handled himself well under trying circumstances for the Charlotte Bobcats.
Doing everything he can to infuse his woeful organization with a winning spirit, Michael Kidd-Gilchrist has provided consistent energy on both ends of the floor.
In addition to his defensive efforts, Kidd-Gilchrist has also averaged 8.9 points and 5.5 rebounds in 25.8 minutes as a starter.
His competitive attitude—for some reason—has also inspired Nike to use MKG's image as a stock photo for a number NCAA tournament teams he never played for.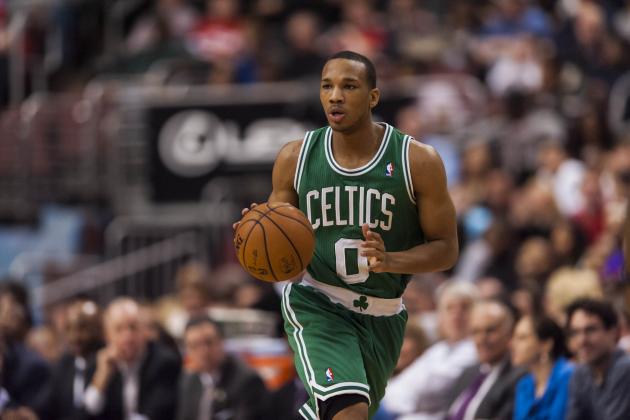 USA TODAY Sports
Boston Celtics' Avery Bradley
University of Texas: Senior
After missing the first 30 games of the 2012-13 campaign, Avery Bradley has returned to average 10.5 points in relief of Rajon Rondo over the last two months.
Playing critical minutes for a Boston Celtics team on their way back to the postseason, Bradley has been a difference-maker at both ends of the floor.
Averaging 1.2 steals per game, he's been a consummate defender who's connected on key blocks in pivotal moments throughout his young career.
The more he is able to elevate his game in the postseason, the better chance the Celtics have at shocking the world this summer.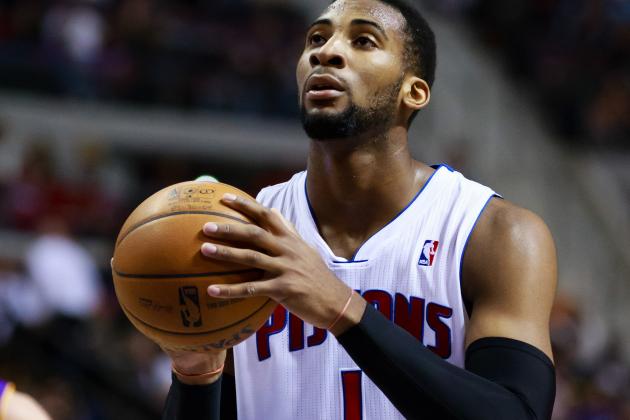 Rick Osentoski-USA TODAY Sports
Detroit Pistons' Andre Drummond
University of Connecticut: Sophomore
Andre Drummond is not the lazy malcontent that many people suggested he was heading into the NBA draft.
Despite doing enough to start alongside Greg Monroe, Drummond played his role off the bench to the best of his ability for 50 games.
Unfortunately for Pistons fans, injuries have now forced Drummond to be sidelined since February 8.
Whenever he does return, though, expect the 7.3 points, 7.5 rebounds and 1.3 blocks he's averaged in just 19.7 minutes to improve dramatically.
At 6'10", loaded with athleticism, Drummond could be league's next great center much sooner than people think.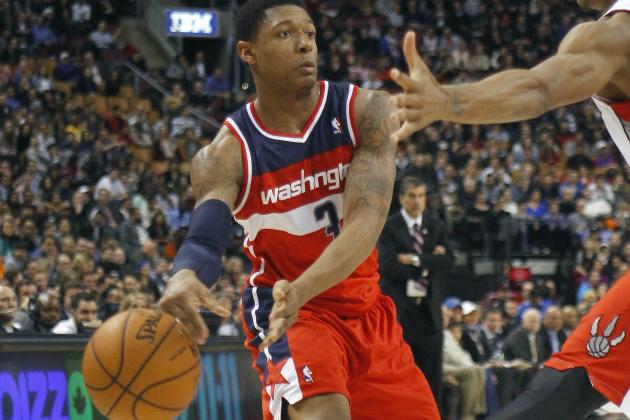 John E. Sokolowski-USA TODAY Sports
Washington Wizards' Bradley Beal
University of Florida: Sophomore
Most importantly for Wizards fans, Bradley Beal appears to be a productive fit in the Washington backcourt alongside John Wall.
After struggling to begin his rookie campaign—playing in a lineup depraved of offensive options—Beal improved his production upon Wall's return during the month of February specifically.
Averaging 17.5 points on 48.1 percent shooting over eight games during that stretch, Beal is now closing out his first year in the league averaging 14 points, 3.8 rebounds and 2.5 assists in total.
Heading into 2013-14—playing next to a healthy Wall for the duration—expect Beal's numbers only to increase from here.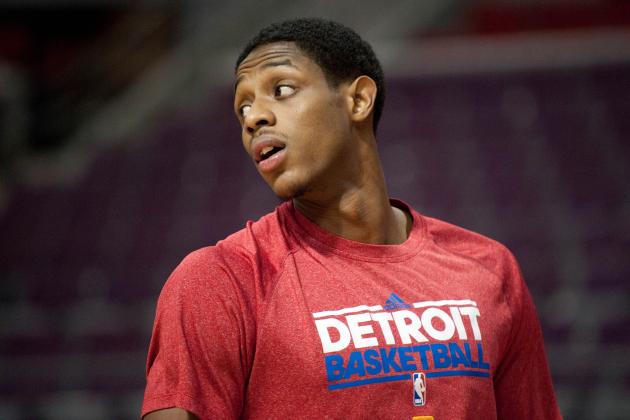 Tim Fuller-USA TODAY Sports
Detroit Pistons' Brandon Knight
University of Kentucky: Junior
Brandon Knight's second professional season might be most remembered for ending up on the wrong side of a Kyrie Irving crossover during an exhibition game in February.
If not, it could be instead highlighted by a DeAndre Jordan dunk in March.
Beyond those few seconds forever memorialized on YouTube, however, Knight has also improved his scoring and assist totals in 63 games as a starter for the Detroit Pistons.
While his field-goal percentages could stand to improve heading into year three, Knight's 13.8 points and 4.1 assists have reinforced a solid beginning to a promising NBA career.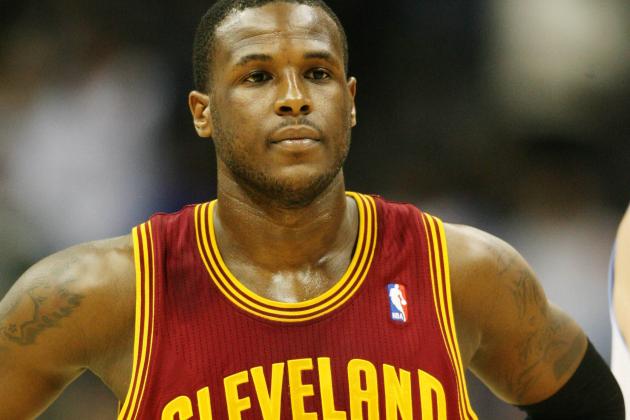 USA TODAY Sports
Cleveland Cavaliers' Dion Waiters
Syracuse University: Junior
On Monday night, Dion Waiters accepted the Eastern Conference Rookie of the Month award for the progress he's made during his first run through the NBA.
After shooting an unacceptable 36.9 percent during the month of November—followed by 34.2 percent in December—Waiters settled into a month of February in which he scored 15.8 points on 51.4 percent from the floor.
The Cleveland Cavaliers guard has proved to be an underrated facilitator who is also unafraid to take big shots down the stretch. As his field-goal selection improves heading into year two, Waiters is poised to make major strides in 2013-14.
USA TODAY Sports
Utah Jazz's Derrick Favors
Georgia Tech University: Senior
When Derrick Favors is eventually handed a starting job, don't expect the big man from Georgia Tech to disappoint.
While buried behind a Utah Jazz frontline featuring Al Jefferson and Paul Millsap, Favors has posted per-36-minute averages of at least 14.9 points and 10.7 rebounds in back-to-back seasons.
He is an aggressive rebounder who also provides a scoring punch off the bench on a consistent basis. In doing so, Favors may also be a primary reason why Utah allows either Jefferson or Millsap to walk in free agency this summer.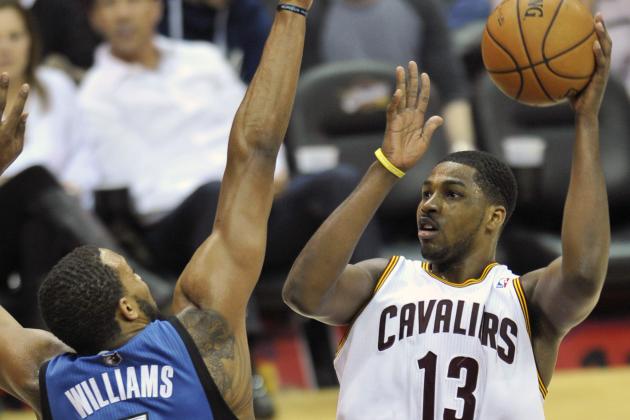 USA TODAY Sports
Cleveland Cavaliers' Tristan Thompson
University of Texas: Junior
Tristan Thompson has quickly evolved from a defense and energy player to one who now posts a near double-double on a regular basis.
Averaging 11.7 points and 9.3 rebounds per night, Thompson is currently tied for 18th in the league with 25 double-doubles on the season.
The Cleveland Cavaliers power forward has also collected enough rebounds to rank 14th in that category as well through Monday.
He isn't the most skilled young player offensively, but his work ethic has helped Thompson become a serviceable scorer in year two of his professional career.
The more he works—heading into what could have been his senior campaign at Texas next season—the more people Thompson will surprise by his continued development in 2013-14.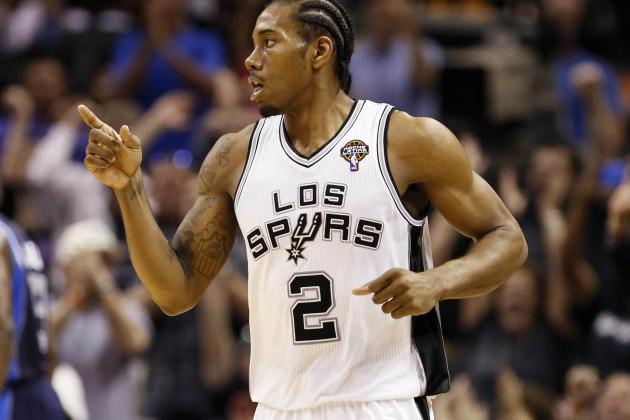 USA TODAY Sports
San Antonio Spurs' Kawhi Leonard
San Diego State University: Senior
As a starter for the Western Conference's top team through Monday, Kawhi Leonard has been counted on for 11.6 points and 5.6 rebounds per night.
The San Antonio Spurs' small forward has increased that production down the stretch as well, averaging as many as 15.9 and 6.6, respectively, during the month of March.
While he figures prominently in the future of the Spurs' organization, Leonard is also a major reason why his team has won 50-plus games in 2012-13.
He provides a young athleticism on both ends of the floor that will continue to blend with the efforts of Tim Duncan, Tony Parker and Manu Ginobili to make the Spurs an extremely difficult out in the playoffs.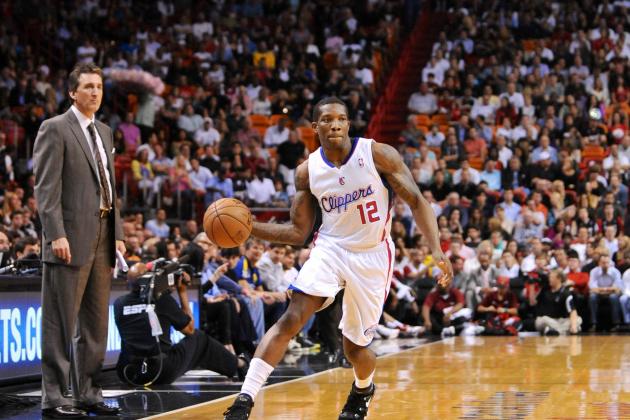 USA TODAY Sports
Los Angeles Clippers' Eric Bledsoe
University of Kentucky: Senior
Eric Bledsoe is a critical reason why the Los Angeles Clippers have featured the top reserve unit in the NBA this season.
Playing 21.1 minutes per night, Bledsoe's nine points, 3.2 assists and 3.1 rebounds project to 15.4 points, 5.4 assists and 5.2 rebounds, respectively, per 36 minutes.
If he wasn't backing up the league's top point guard in Chris Paul, Bledsoe would find himself in a starter's role for a number of different teams throughout the Association.
In year three of his professional career, he is proving to be much more than simply an electric finisher. Bledsoe is a well-rounded young player already who will provide pivotal minutes for the Clippers off the bench this postseason.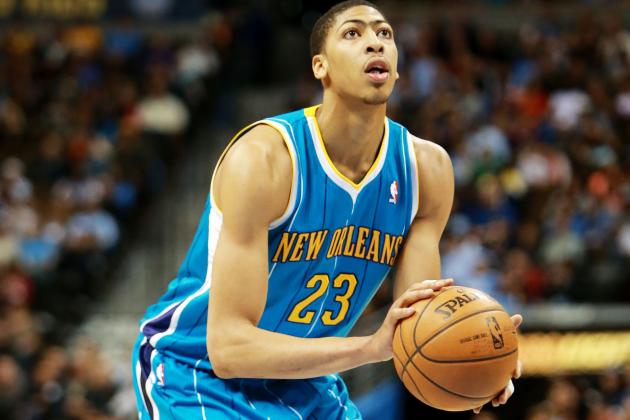 USA TODAY Sports
New Orleans Hornets' Anthony Davis
University of Kentucky: Sophomore
Anthony Davis is averaging a double-double at 16.9 points and 10.9 rebounds during the month of March.
Despite injuries that have slowed him down at times during his rookie campaign, Davis has shown plenty of reason to support the first overall selection in 2012.
Highlighted by a 20-point, 18-rebound effort against the Memphis Grizzlies on March 9, Davis has recorded 15 double-doubles in 52 games for the New Orleans Hornets.
While he's had his share of disappointing nights as well, Davis has done enough to average a respectable 13.9 points and 7.9 rebounds on 51.1 percent shooting.
As soon as his 20-year-old body grows into his 6'10" frame, Davis will begin making a perennial trip to the All-Star Game.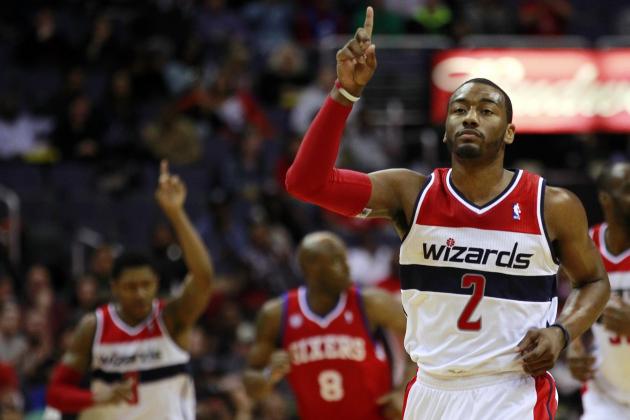 Geoff Burke-USA TODAY Sports
Washington Wizards' John Wall
University of Kentucky: Senior
John Wall could be preparing for a trip to the NCAA tournament right now if he had played out his college eligibility with the Kentucky Wildcats.
After making his 2012-13 debut on January 12, Wall has returned to the Washington Wizards' lineup to average 15.3 points and 7.6 assists in 32 games.
He has uplifted the play of his teammates in the process and led Washington to three straight wins through Monday. During the month of March specifically, Wall has posted averages of 19.8 points and eight assists to help his team to a 5-4 record.
If he can manage to stay healthy for all 82 games next season, the sky is still the limit for the point guard who is averaging 16.2 points and 8.1 assists for his career.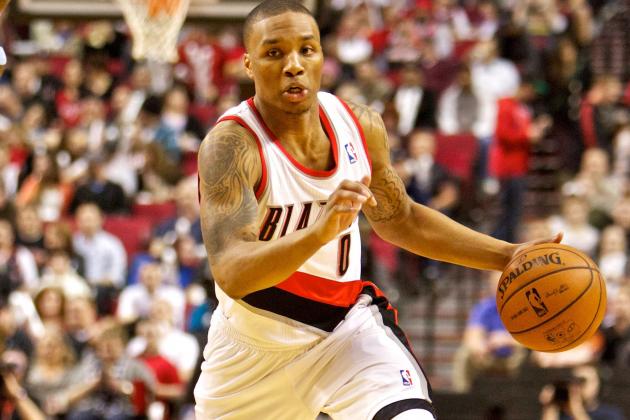 Craig Mitchelldyer-USA TODAY Sports
Portland Trail Blazers' Damian Lillard
Weber State University: Senior
After playing three collegiate seasons at Weber State, Damian Lillard hit the ground running to begin his professional career.
Starting at point guard for the Portland Trail Blazers, Lillard helped keep his team in playoff contention despite their lack of depth off the bench.
He is the unanimous choice for Rookie of the Year as a result and has been for all of the 2012-13 campaign.
Lillard has also totaled 20 or more points 34 times thus far, and currently ranks 13th in the league overall at 19 points per night to go along with 6.5 assists.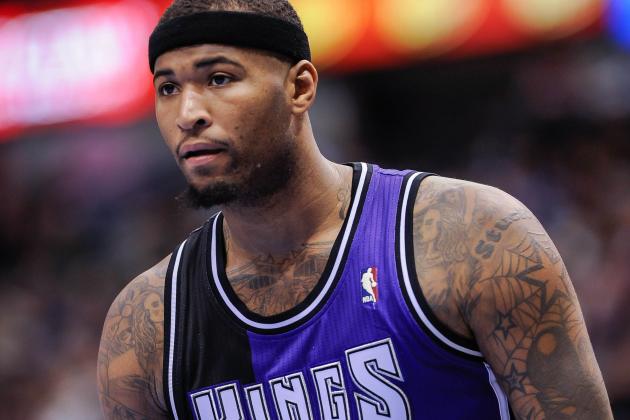 USA TODAY Sports
Sacramento Kings' DeMarcus Cousins
University of Kentucky: Senior
Despite the outbursts and suspensions, DeMarcus Cousins has averaged at least 17 points and 10 rebounds over each of the last two seasons.
After declaring for the NBA draft as a freshman in 2010, Cousins has averaged 16.8 points and 9.8 points in 205 games through Monday for the Sacramento Kings.
While his skill set certainly suggests he could do even more, there isn't a team in the league who wouldn't embrace 17 and 10 from the center position on a nightly basis.
If Cousins' maturity is ever able to catch up with his talent, the 22-year-old big man could still become a perennial All-Star.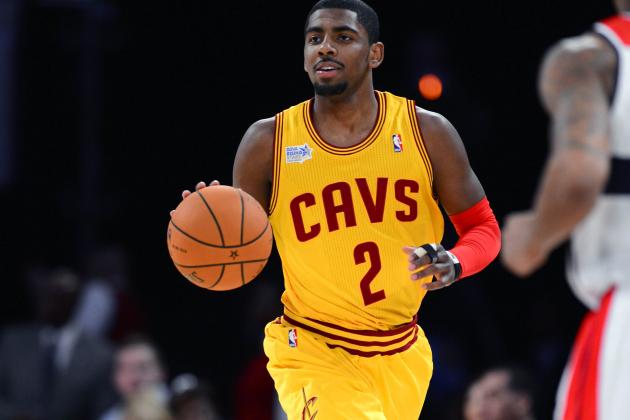 Bob Donnan-USA TODAY Sports
Cleveland Cavaliers' Kyrie Irving
Duke University: Junior
Injuries have now sidelined Kyrie Irving for 25 percent of the NBA schedule since he entered the league in 2011.
During the 100 games that Irving has played for the Cleveland Cavaliers, however, he's done enough to average 20.7 points and 5.5 assists.
An All-Star in 2013, Irving appears—when healthy—on a crash-course with Chris Paul to challenge for the NBA's top point guard title as early as next season.
After leading all rookies in scoring, Irving's 23 points per night currently rank seventh in the league overall through Monday. He is also fourth among all point guards with a player efficiency rating of 22.22.