NBA Teams Most Impacted by Brutal Stretch of Injuries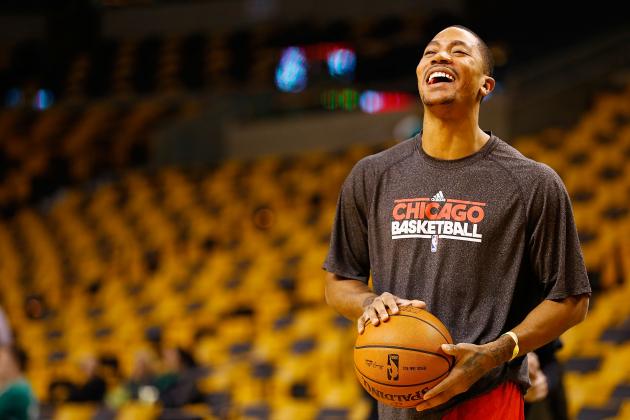 Jared Wickerham/Getty Images

This season, injuries have plagued the league, and it has taken its toll. Losing a key player before your season can even begin sure dampens the mood.
For a group of these teams, injuries have had minimal impact. It has forced them to up their ante. For the rest, it has dealt a major blow to their season.
Problems arise when the injury prolongs a player's return. Many teams have found themselves in this position. Here I analyze the teams affected the most by extended injuries.
Begin Slideshow

»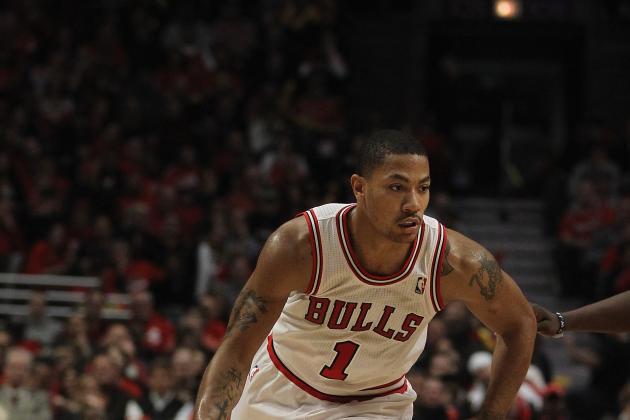 Jonathan Daniel/Getty Images

You can't speak of injuries without mentioning the Chicago Bulls and Derrick Rose. The Bulls have suffered the most at the hands of Rose's injury.
On the fateful day of April 28, 2012, Derrick Rose tore his ACL, and he hasn't been the same. Everyone has attempted to predict his return, but it's futile.
Days continue to pass, and Rose's slow recovery continues to haunt the Bulls. They are not in a destitute position, but it's clear his absence has affected them.
Last season, the Bulls led the Eastern Conference at 50-16 before the postseason. Now, they are the fifth seed at 30-22.
Derrick Rose made an impact for this team whether realized or not. His return will be colossal for Chicago.
Nonetheless, he doesn't plan on returning until he is at 110 percent, and if he wants longevity in his career, it's a good decision.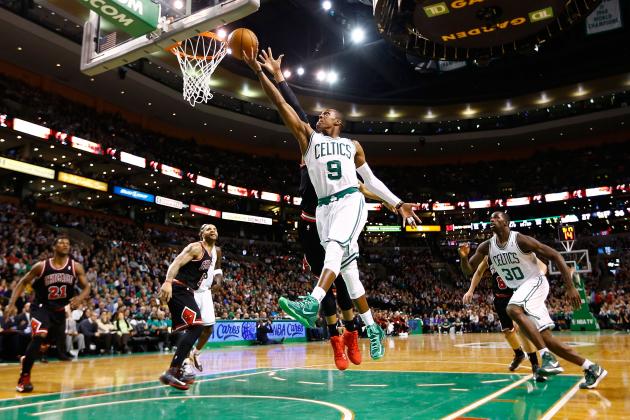 Jared Wickerham/Getty Images

The Boston Celtics are proving injuries won't stop them. When point guard Rajon Rondo suffered a season-ending knee injury, hope seemed lost.
But the Celtics took it in stride. He may be missed, but Boston is moving forward. His injury forced them to band together and pick up the slack. Since then, Boston has shown nothing but improvement. Though their seven-game winning streak ended against the Charlotte Bobcats, Boston is playing excellent basketball.
Rondo's injury has had an impact on the Celtics: He's forced them to play at a higher level. The negatives have yet to arise as they are 8-1 post-Rondo.
The season isn't over, and Rondo's passing game is missing, but it's obvious the Celtics plan to be successful with or without him.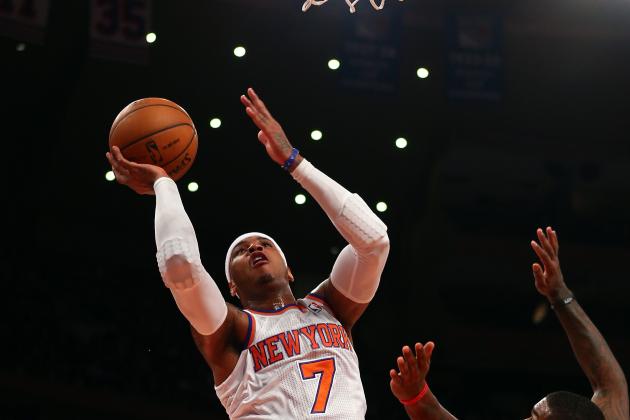 Elsa/Getty Images

The New York Knicks aren't being plagued by their own injuries. They are benefiting from opponents' injuries. Particularly, Derrick Rose's hiatus has been good fortune for the Knicks.
The Eastern Conference is weaker than last season with the Bulls and the Celtics not at their best. Against the Bulls last season, the Knicks were 1-2. Rose presented an obvious interference in their success last season.
Still, the Knicks aren't finding success against the Bulls; they haven't beaten them yet. What has helped them is that the Bulls are nowhere near their play of last season. Without Rose, they aren't playing their best, thus setting a path for the Knicks.
They are the second seed, and with little competition besides Miami, the Knicks are in the perfect position in the Eastern Conference.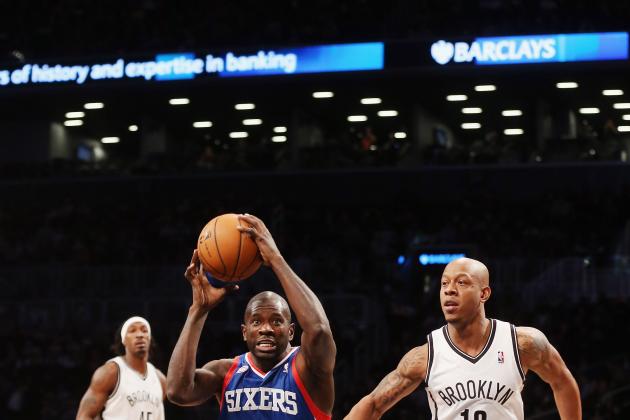 Bruce Bennett/Getty Images

The Philadelphia 76ers may not be going to the playoffs, but the injuries pestering them will have long-term effects. Both Andrew Bynum's and Jason Richardson's returns are highly unlikely this season.
Jason Richardson has taken a permanent sideline-seat due to a knee injury. He isn't expected to return for nine to 12 months. After his surgery, it's possible he won't be ready by the 2013-14 season. He only has two years left at Philadelphia. Part of them may be spent on the bench.
But at least Richardson has played for the 76ers this season. Andrew Bynum hasn't played a single game due to his knee injury. It appears he brought his nagging injury from L.A. to Philly. Predictions of his return are made, but it never happens.
The vacancies made by Bynum and Richardson has taken a toll on their season as they will be shut out of the playoffs.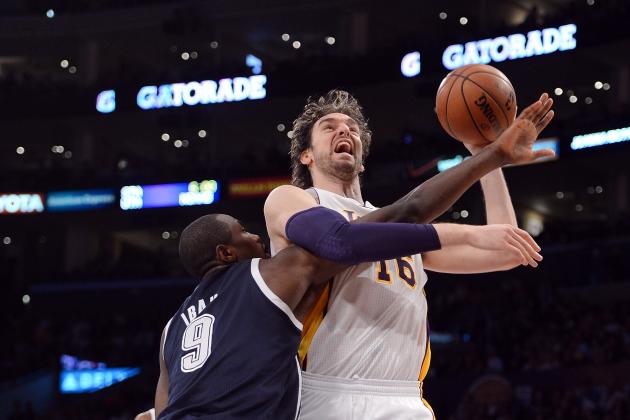 Harry How/Getty Images

Just when the Lakers find a rhythm, they're hit with an injury. Whether it's Dwight Howard or Pau Gasol, someone is always hurt on this team.
As of late, Gasol is out with a torn plantar fascia in his right foot. He is expected to be out for six to eight weeks. Dwight Howard has been battling a shoulder injury but is playing through it. Still, he has had to miss games.
Let's not forget Steve Blake, who has been out since December with an abdominal tear.
See the trend?
The Lakers can't possibly get into a rhythm with the number of injuries circulating. This is one of the reasons the Lakers have been unsuccessful. Losing players like Gasol and Howard deals a blow to the harmony of this team.
If Kobe Bryant gets injured, you can stick a fork in them.
They'll be done.