Best Landing Spots for Greg Oden to Resurrect NBA Career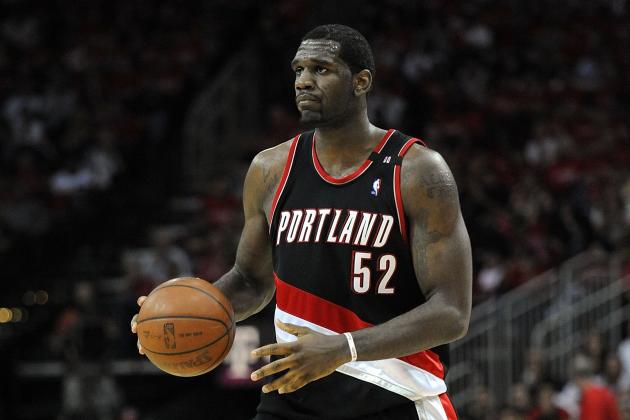 Ronald Martinez/Getty Images

Location, location, location.
Greg Oden is on pace to return to the NBA next season and while timing is everything, so is the selection of his new home.
Degenerative knees allowed the first overall pick of the 2007 NBA draft to appear in just 82 career games before essentially being forced out of the league.
Having not played in a contest since the 2009-10 campaign, it seemed that Oden was finished. Yet the big man refuses to quit.
According to ESPN.com's Chris Broussard, Oden's rehabilitation has reached a point where he is confident he will resume his career next season. So confident, in fact, that he will reportedly choose between a smorgasbord of suitors within the next few weeks.
Though Oden has no plans to return to the floor before next year, Broussard writes that the Charlotte Bobcats, Cleveland Cavaliers, Dallas Mavericks, Indiana Pacers, Miami Heat, New Orleans Hornets and San Antonio Spurs all have interest.
While the surplus of interest is a good sign for Oden, are each of his prospective suitors a good fit? Given his injury history, he must be brought along slowly and play under the most ideal of circumstances.
Which of those teams satisfies such requirements and stands to give Oden a legitimate opportunity to resurrect his career?
A complete revival may seem like a long shot for Oden regardless of where he signs, yet there are teams who can bring him closer to it than others.
*All stats used in this article were compiled from Basketball-Reference, Synergy Sports and 82games.com, unless otherwise noted.
Begin Slideshow

»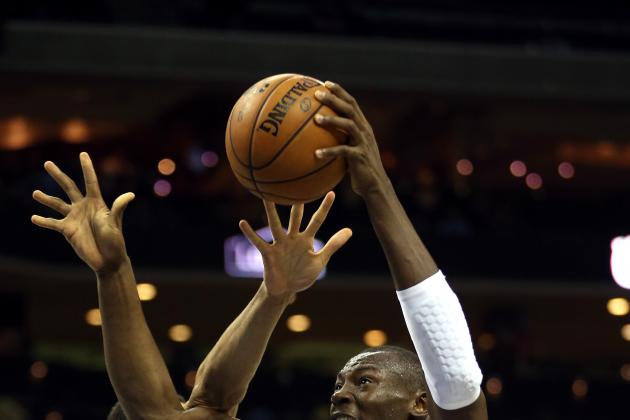 Streeter Lecka/Getty Images

Would you want to attempt and revive your career in Charlotte?
I didn't think so.
The Bobcats clearly need some low-post direction as they rank 20th in rebounds grabbed (40.8) and 28th in points allowed (102.9) per game. But while they have a need for Greg Oden, they can't offer him what he needs.
Not only am I slightly perturbed at how the organization has brought fellow big man Bismack Biyombo along, but Michael Jordan has yet to prove he can build a winner in Charlotte.
Kemba Walker and Michael Kidd-Gilchrist suggest better days are nearly on the horizon, yet Oden can't afford to take up shop on a team that may need him to do more than he's capable of.
Charlotte's a young team, and Oden is best served on a team with plenty of veterans, players who can provide him with some much-needed guidance.
A point guard known for exposing defenses off the pick-and-roll wouldn't hurt either (sorry, Kemba).
Regardless, if Oden is looking for the perfect fit, he'd be wise to pass over the Bobcats.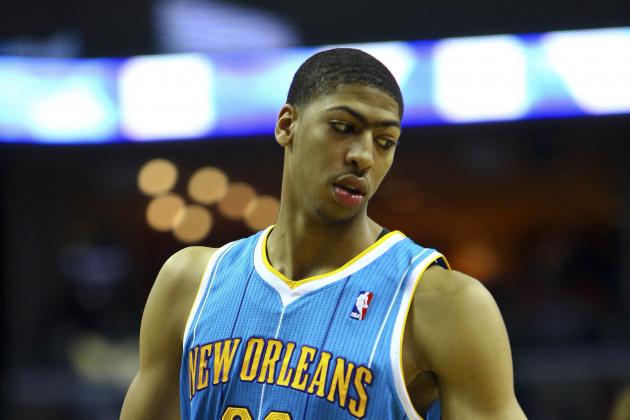 Spruce Derden-USA TODAY Sports

New Orleans has a promising young core, but it's just not the best place for Greg Oden.
Had the big man never underwent numerous surgeries and emerged as the veteran he should be today, watching him complement the versatile talents of Anthony Davis would have been incredible.
That said, like Davis, Oden is going to be a project. He never had a chance to fully hone his abilities and heading into next season, both he and Davis will almost be on even ground.
Is that a bad thing?
Not necessarily, but I wonder how many minutes there would be for Oden on a team that is rapidly favoring a smaller lineup. Remember, aside from Davis, the Hornets continue to be impressed by Robin Lopez. Will they decline his team option in favor of Oden?
Unlikely.
Oden's minutes do need to be monitored, but New Orleans just might not have enough to divvy up.
Could the Hornets use his defensive presence and aggression on the glass?
Absolutely, but as a rebuilding team, they're a complex fit for an Oden who needs simplicity at this point.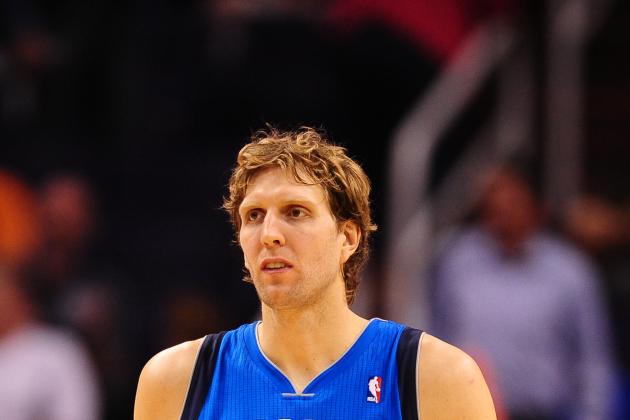 Mark J. Rebilas-USA TODAY Sports

Playing alongside Dirk Nowitzki is hardly a bad thing, but it's just not for Greg Oden.
With Chris Kaman and Brandan Wright set to hit the free-agent market at season's end, Dallas is easily a spot that could provide Oden with some ample playing time. But that's not enough or rather, it's too much.
Oden needs to be on a team where his role is limited and he's not expected to do much. The Mavericks aren't on pace to be that team.
Kaman seems destined to bolt over the summer and the market isn't exactly laden with bigs for Dallas to target.
Admittedly, Oden stands to make an impact on a team that ranks 29th (103) in points allowed per game, but if I were him, I wouldn't even think of signing a contract before I knew what the state of the low post looked like.
If we're to believe that his decision is coming in the next few weeks, there's then no telling if Oden's workload will be too cumbersome or if he'll even be around a veteran big man to help him along.
Toss in the fact that the Mavericks are a contender on the downswing and the way for Oden to begin his comeback is not by joining an entity that is falling apart.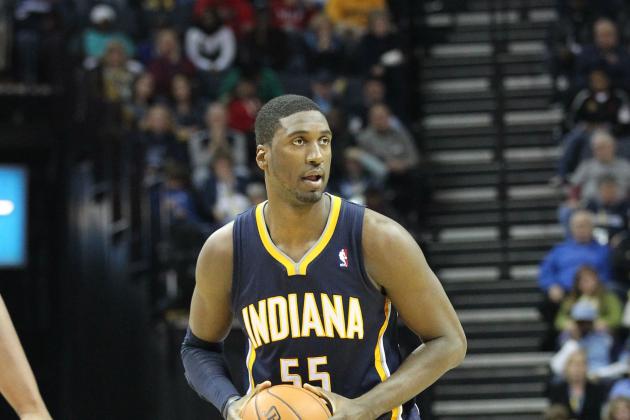 USA TODAY Sports

What I like about the Pacers for Greg Oden is their pace of play.
As a team that prefers to run the ball through the inside, Indiana averages just 89.5 possessions per 48 minutes. Not only does that mean Oden isn't forced to run the floor excessively but it ensures he receives plenty of touches on the offensive end. And it's imperative that he develop that part of his game if he wishes to even come close to his original ceiling.
That Oden would be brought along in a culture that develops defense above all else is merely bonus.
That makes Indiana the perfect fit, right?
Eh.
Again, Oden really needs to polish his raw offensive game, and looking at the Pacers' bigs (Roy Hibbert and Ian Mahinmi), I'm not impressed with how with how their back-to-the-basket sets have progressed. David West is a stud, but his offensive skill set was honed in New Orleans, and is also hardly comparable to that of a true center.
Also of concern is Indiana's ability to provide Oden with playing time. A rotation of Hibbert and Mahinmi would be hard to crack to begin with, but if the Pacers re-sign West and extend a qualifying offer to Tyler Hansbrough, forget about it.
So, while the defensive culture plays to Oden's inherent strengths, the less than impressive offense and uncertainty behind his role should make Indiana a long shot.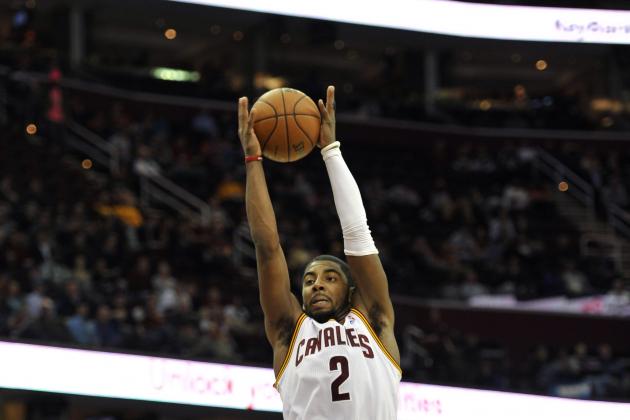 USA TODAY Sports

Normally, I would be against Greg Oden joining a rebuilding team, but maybe I wouldn't be so reserved if all rebuilding teams had a Kyrie Irving.
I feel compelled to reiterate the need for Oden to develop his offensive stylings. His handle on the ball is adequate for a big man, but in the early going of his career, it became clear he wasn't a dependable scoring option.
Mastering the pick-and-roll alongside a point guard like Irving would be a great place to start. His dribble penetration would create plenty of open looks at the rim for Oden and his precise passing abilities leave the door open for plenty of alley-oop opportunities.
Playing next to Anderson Varejao wouldn't hurt Oden's cause either. I'd actually say that Varejao is a big man Oden could model his game after.
Under the bushy-haired Varejao, Oden could master his defensive rotations, shot blocking and rebounding abilities. He'd also make an instant impact on a unit that is currently allowing 100.7 points per (24th) and grabbing merely 41.3 boards (21st) per game.
Provided Varejao returns fully healthy, next season could be the year Cleveland finally trades him, perhaps leaving Oden to take up his mantle if he's in shape.
It also doesn't hurt that Oden went to high school and college in Ohio.
Just saying.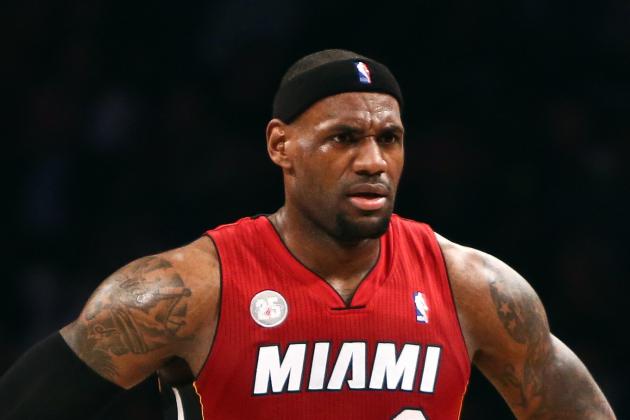 USA TODAY Sports

Miami both needs and doesn't need Greg Oden. Which is perfect.
The Heat are currently dead last in rebounds (39.4) and 18th in blocks (5.0) per game. Prior to Chris Andersen's signing, Joel Anthony was their most formidable post defender (save maybe for LeBron James).
Clearly, there is a need for a shot-blocker (1.4 per game for his career) and superior rebounder (7.3 a night) like Oden.
And yet, the Heat have already proved they could contend and ultimately win an NBA title without someone of his skill set. Thus, while his impact is welcomed, it's not mandatory
That lack of pressure could prove vital to Oden's revival. On the Heat, he's bound to receive minutes, yet not too many because they tend to favor smaller lineups.
Learning your craft within a winning environment like Miami's is also extremely beneficial.
What could deter Oden, though, is Andersen. If the Heat opt to sign him for the rest of the season, there is the potential for them to then bring him back next year as well.
Minutes will already be limited on a team that favors small-ball, and they would be next to nonexistent if Oden is forced to compete with a healthy Andersen.
Yes, tapering Oden's playing time is necessary at the beginning, but impeding him from gaining the needed in-game experience could prove detrimental to his still ongoing development.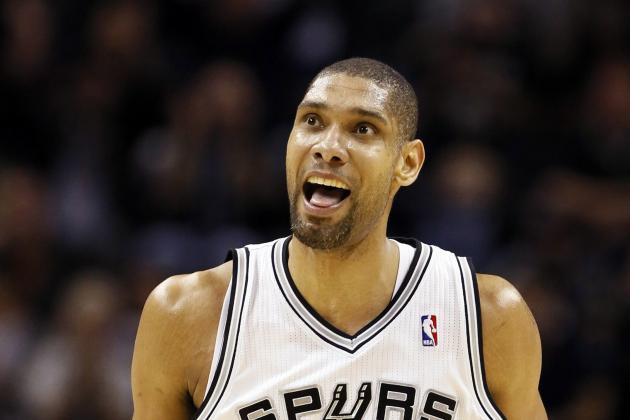 USA TODAY Sports

This might be the one time the "we're old" argument can actually work in favor of the Spurs.
Tim Duncan isn't going to be around forever, and while Greg Oden isn't the scorer he is, learning from one of the best there ever was could only help him round his game out.
Keeping with that theme, I direct your attention to Tiago Splitter, who has blossomed under the watchful eye of Gregg Popovich and Big Timmy.
Coming in, Splitter had potential on both sides of the ball, yet it was unclear whether his talents could translate into success at the NBA level. Less than three years in, Splitter is now averaging 10.8 points and 5.4 rebounds in just over 23 minutes of action per game.
Just think of what Popovich and company could do for a more dominant presence like Oden.
San Antonio is the perfect balance of experienced and exuberant. They tend to push the ball, yet also don't hesitate to run the ball through the post.
Like the Heat, San Antonio also presents the opportunity to join a proven winner. Only difference (that matters) is the Spurs already have a low-post savant in Duncan and a Hall of Fame coach in Pop.
And if Oden is looking for a situation (and he should be) where he will be given the necessary tools to succeed and exposed to a culture that promotes winning, then San Antonio is the place for him.