Fantasy Basketball Pickups: Top 3 Available Players at Every Position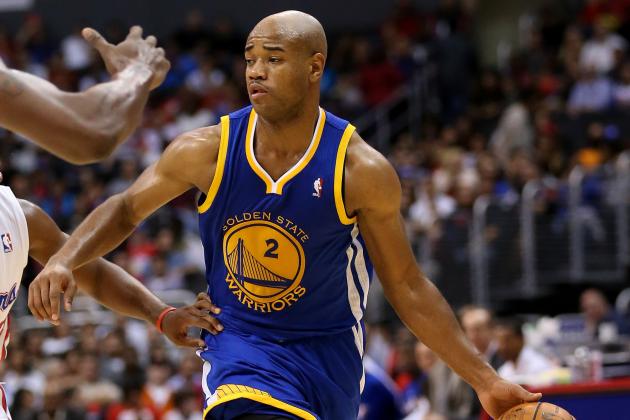 Stephen Dunn/Getty Images
Jarrett Jack is a nice free-agent pickup if you need a guard.
As we close in on the NBA's quarter-season mark, fantasy basketball teams with little history of roster turnover have their statistical identities set. Injuries and unexpected performances—positive ones and negative ones—have created an environment where plenty of fantasy teams can be improved via the waiver wire.
The following list contains guys who are available in the majority of ESPN.com leagues. Because of that caveat, Milwaukee Bucks power forward Larry Sanders (74.0 percent owned) is absent from this list, but he—and his 22 blocks in the last three games—should be snatched up if he's available.
Each player on this list has a positional priority rank for every spot for which he is eligible on ESPN.com.
All statistics accurate as of Dec. 4, 2012.
Begin Slideshow

»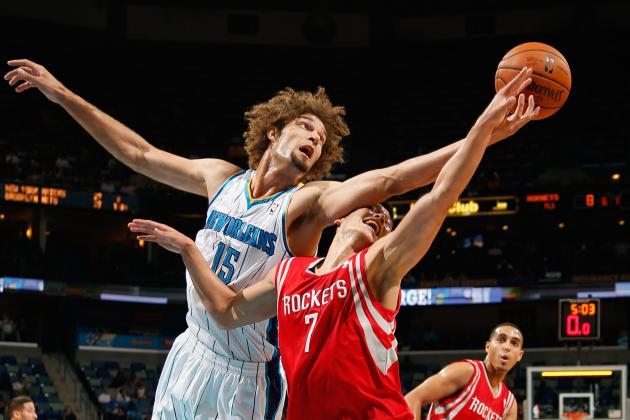 Chris Graythen/Getty Images

Ownership Percentage: 48.9
C Rank: 3
Robin Lopez continues to be a marvelous influence on a fantasy team's field-goal shooting. In his last three games, he's gone 21-of-28 from the field (75.0 percent). Lopez's owners may have noticed a 3-of-17 stinker on Nov. 21 against the Indiana Pacers, but he made up for it by going 15-of-17 from the line and still scoring 21 points.
He also pulled in 13 boards and swatted four shots that night, which gives you an idea of his fantasy potential.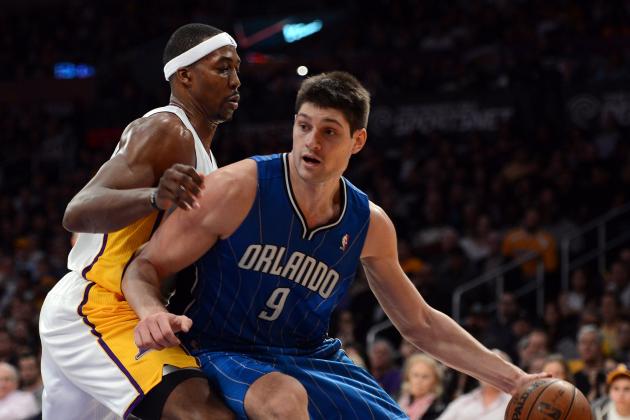 Harry How/Getty Images

Ownership Percentage: 48.8
PF Rank: 3
C Rank: 2
F Rank: 4
Orlando Magic big man Nikola Vucevic was working his way toward being a fantasy stud, but he fell on hard times over a five-game stretch with averages of 5.8 points, 7.0 rebounds and 1.2 blocks per game.
He was subsequently dropped by a legion of fantasy owners.
Since then (two games), he's responded with averages of 15.5 points, 13.5 boards and 3.0 blocks against a couple of West Coast teams on the road—one of which was Dwight Howard's L.A. Lakers.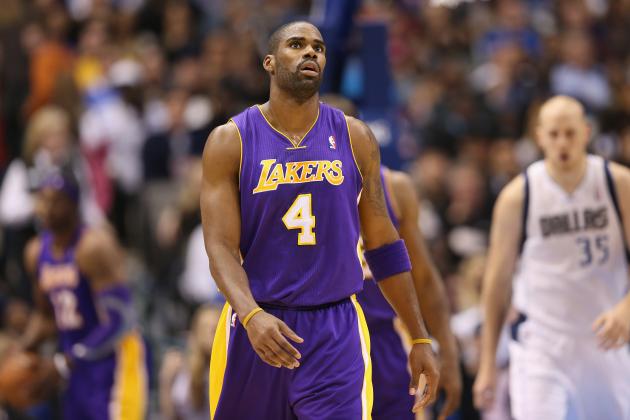 Ronald Martinez/Getty Images

Ownership Percentage: 44.6
PF Rank: 1
F Rank: 1
The arrival of Los Angeles Lakers head coach Mike D'Antoni seems to have done wonderful things for Antawn Jamison's fantasy value. Ben Bolch of the L.A. Times informed us that fellow PF Pau Gasol will be out for an uncertain amount of time, freeing up more minutes for Jamison in the Lakers' frontcourt.
In his last three games, Jamison's scored 19.3 points, grabbed 8.7 rebounds, blocked 1.7 shots and drilled three threes per night in 32.7 minutes. In Gasol's absence against the Houston Rockets on Dec. 4, he played 37 minutes.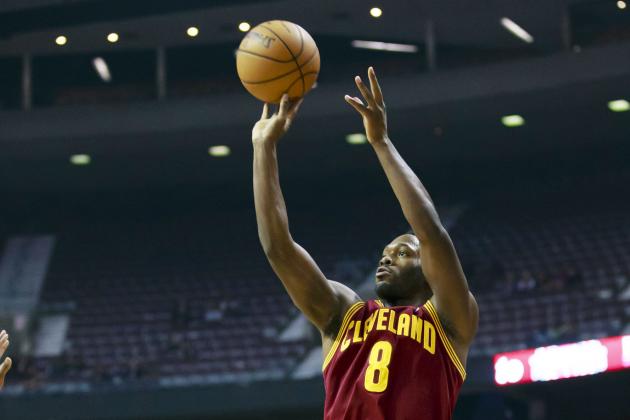 USA TODAY Sports

Ownership Percentage: 35.7
PG Rank: 2
G Rank: 2
Without Kyrie Irving in the Cleveland Cavaliers backcourt, Jeremy Pargo hasn't played fewer than 30 minutes in any game since Nov. 18. He's emerged as a modest source of points (15.1), dimes (4.8), steals (1.0) and threes (1.8) in Irving's absence.
Pargo's run as the Cavs' starter might only have a couple more weeks to go as the initial prognosis (Nov. 20) was that Irving would miss a month.
Steve Mitchell-USA TODAY Sports

Ownership Percentage: 25.6
PF Rank: 2
C Rank: 1
F Rank: 2
Brooklyn Nets center Brook Lopez was only supposed to miss the team's weekend trip to Florida to take on the Orlando Magic and Miami Heat. He was still unavailable for action on Tuesday night against the Oklahoma City Thunder, however, giving Andray Blatche his third consecutive start.
In his starts, Blatche has averaged 17.7 points (51.2 FG%, 78.6 FT%), 9.3 rebounds, 1.3 assists, 1.3 steals and 0.3 blocks.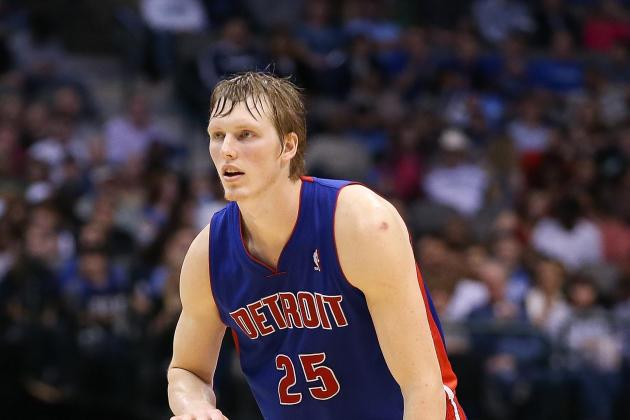 Kevin Jairaj-USA TODAY Sports

Ownership Percentage: 18.5
SG Rank: 2
SF Rank: 1
G Rank: 3
F Rank: 3
Kyle Singler has started 11 of the Detroit Pistons' 19 games this season. He's averaging 32.2 minutes in those starts and is converting a respectable amount of field-goal attempts (50.5 percent) without shooting very often (8.8 attempts).
But he also knocks down a modest 76.9 percent of his free throws and has hit 1.3 threes per contest. Singler's upside is there with his playing time, which makes him worth a claim. His 12.0 points per game in his starts provides a nice scoring baseline in case he gets more shot attempts in the future.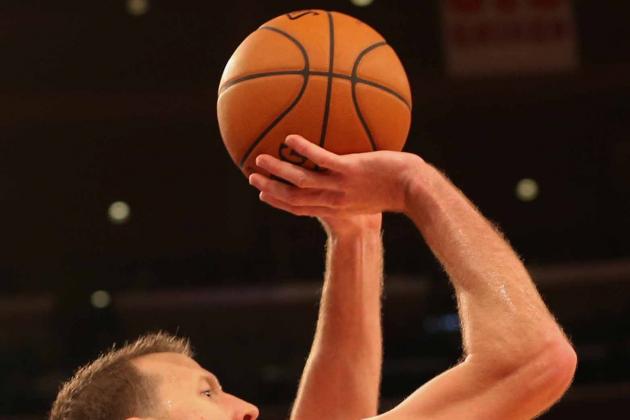 Anthony Gruppuso-USA TODAY Sports

Ownership Percentage: 17.5
SF Rank: 2
PF Rank: 4
F Rank: 5
Steve Novak continues to provide fantasy owners with bundles of threes. Over his last few games, he's been mischievous on the defensive end, totaling five steals in his last three (34 mpg). He also knocked down 4.0 three-pointers per contest on 14-of-26 shooting from the field (53.8 percent).
Novak's future fantasy value will be primarily determined by his ability to get buckets, but if he can add a solid statistical presence in a second category, he'll become a more valuable fantasy asset.
Mike DiNovo-USA TODAY Sports

Ownership Percentage: 12.2
PG Rank: 3
SG Rank: 3
G Rank: 4
Chicago Bulls shooting guard Richard Hamilton is out indefinitely with a left foot injury. On Tuesday against the Indiana Pacers, Nate Robinson answered Hamilton's absence by shooting 13 times from the field and seven from the stripe in 25 minutes, scoring 19 points and hitting two threes.
His 13 field-goal attempts tied for second on the team. Robinson did little else statistically (two rebounds, four turnovers and one assist), but Robinson was averaging 3.6 assists in 20.9 mpg heading into the contest.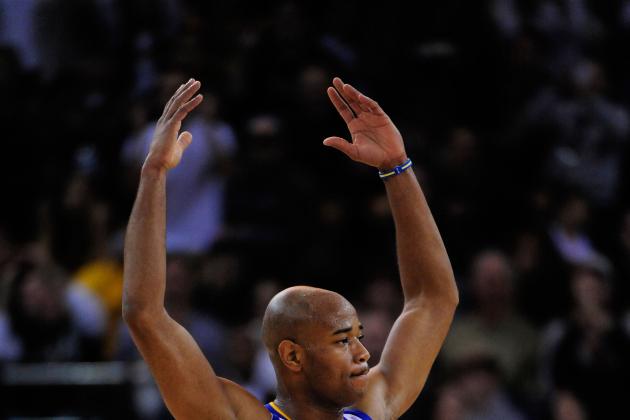 Kyle Terada-USA TODAY Sports

Ownership Percentage: 11.3
PG Rank: 1
SG Rank: 1
G Rank: 1
Since suffering through an 0-for-7 shooting, four-turnover, five-foul performance against the Minnesota Timberwolves on Nov. 24, Golden State Warriors G Jarrett Jack has gotten hot. He's played three games since that time and averaged 27.7 minutes (Stephen Curry averaged 42.0).
Jack shot 63.6 percent from the field on 11 attempts per game to go with perfect free-throw shooting on 1.7 attempts per game. He added 2.0 three-pointers, 3.7 boards, 4.7 assists and 17.7 points per night.
Jack is shooting a career-high 48.5 percent from the floor this year, a very nice number for a point guard.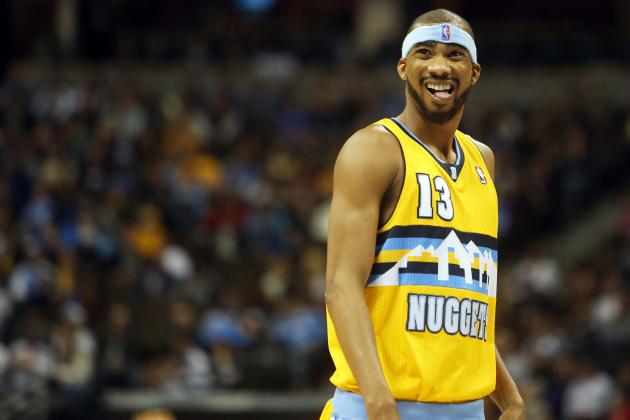 USA TODAY Sports

Ownership Percentage: 1.0
SF Rank: 3
F Rank: 6
Despite being owned in almost no fantasy leagues on ESPN.com, Corey Brewer of the Denver Nuggets has registered at least one steal in 15 of his team's 18 games. He's also quietly scored double-figures in 10 of them.
Brewer's shooting efficiency (41.3 FG% and 69.0 FT%) leaves a lot to be desired, but the consistent steals, occasional 19-plus-point nights and limited turnover potential (1.1 per game) mean he shouldn't be ignored in deeper leagues.
For more fantasy basketball analysis, follow Jamal on Twitter: Follow @StatManJ