NBA Rookie Stock Watch: Young Ballers Turning Heads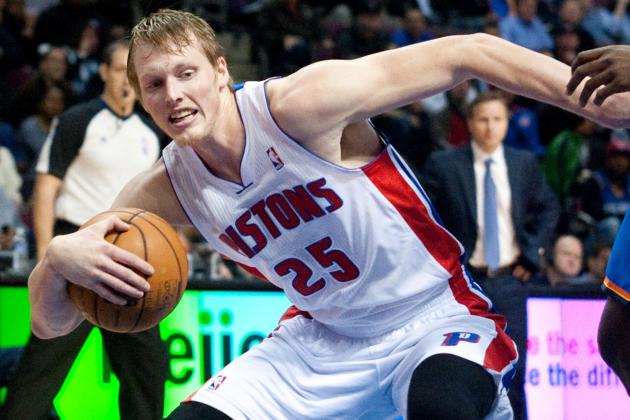 Tim Fuller-US PRESSWIRE

This past week was proof of how explosive and deep the 2012-13 NBA rookie class really is.
Even though the top three picks in the 2012 draft had unimpressive weeks, the rest of the rookies picked up the slack.
A pair of second-round selections made some noise and enjoyed their rising stock, while an international forward catapulted back into the rookie rankings with a couple of monster games.
Was Damian Lillard able to hang on to his No. 1 spot? Did Harrison Barnes keep up his prolific play? Was a 17-point, 18-rebound effort against the Miami Heat enough to propel a certain Milwaukee forward into the top 10?
Find out as we sort out the weekly rookie stock watch!
Note: Statistics gathered from NBA.com and are accurate as of Nov. 27
Begin Slideshow

»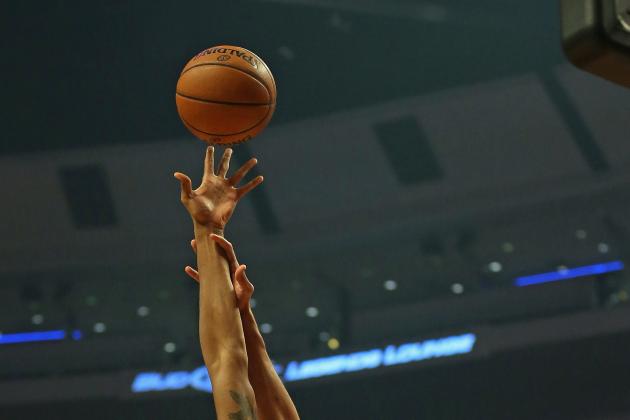 Jonathan Daniel/Getty Images

Jeff Taylor, Charlotte Bobcats SG/SF: Stock is up (12.3 PPG, 2.8 SPG in last four games)
Andre Drummond, Detroit Pistons C: Stock is down (Four points in last two games)
Brian Roberts, New Orleans Hornets PG: Stock is up (17 points, five assists at DEN)
Jared Sullinger, Boston Celtics PF: Stock is down (5.3 RPG in last three games)
John Henson, Milwaukee Bucks PF/C: Stock is up (17 points, 18 rebounds at MIA)
Austin Rivers, New Orleans Hornets SG: Stock is up (14 points, six assists at LAC)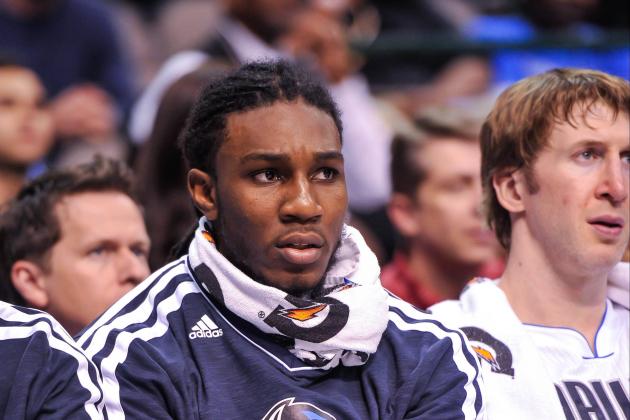 Jerome Miron-US PRESSWIRE

Stock Report: Up
Last Week's Rank: Unranked
After spending a couple of unproductive weeks as an unranked member of the rookie stock watch, small forward Jae Crowder has regained his footing in the Dallas Mavericks rotation.
In Wednesday's win over the Knicks, Crowder used his spot-up skills to hit 3-of-5 from beyond the arc. Then, in Dallas' loss to the Lakers, he scored 15 points, grabbed four rebounds and notched four steals.
The Mavericks are a much better team when Crowder can get them double-digit scoring and a handful of rebounds off the bench. He supplies so much in the 15-20 minutes Rick Carlisle entrusts him with, helping Dallas avoid unproductive stretches.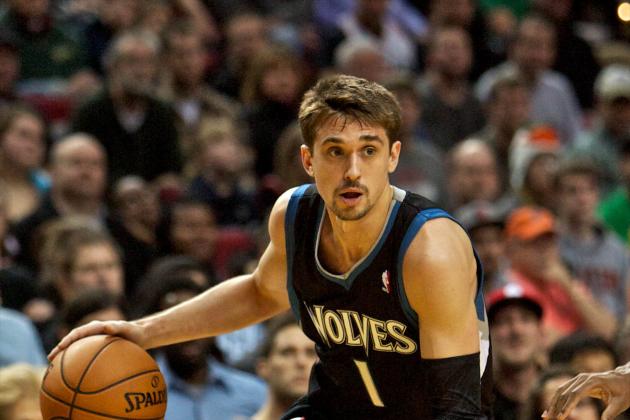 Craig Mitchelldyer-US PRESSWIRE

Stock Report: Down
Last Week's Rank: 5
Shooting guard Alexey Shved's stock took a significant hit recently, as his per-minute production for the Minnesota Timberwolves has been less than desirable.
He's not much of an isolation shot-creator, so when the team's offense isn't clicking, it's tough for him to get it going.
The pick-and-roll is also an area that Shved must improve upon, as he's shooting just 38 percent from the field and 15 percent from distance in those sequences. The pace and the nature of the NBA pick-and-roll is probably a bit different from what the Russian import is used to, but he should eventually make the necessary adjustments.
But if he has another subpar week like this one, he will quickly slide out of the top 10.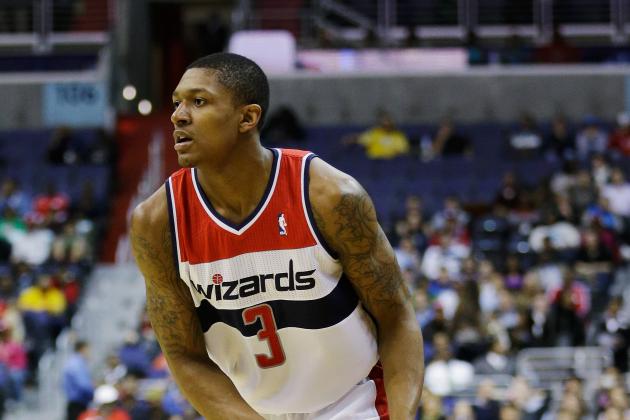 Rob Carr/Getty Images

Stock Report: Steady
Last Week's Rank: 7
Washington Wizards shooting guard Bradley Beal is still searching for his touch from the outside that made him famous in Florida.
However, he's finding ways to impact the game elsewhere.
Beal is posting assists more frequently, and is also stayed focused and assertive defensively. In the Wizards' tough loss to Charlotte, he scored 13 points, snatched 10 boards, dished out five assists and swatted two shots.
Keep an eye out for how he plays Wednesday when he squares off with fellow lottery pick Damian Lillard.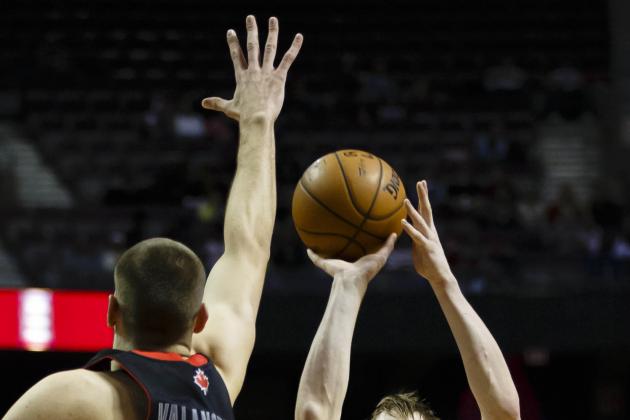 Rick Osentoski-US PRESSWIRE

Stock Report: Steady
Last Week's Rank: 9
He started last week off with a couple quiet games, but Detroit Pistons small forward Kyle Singler finished with a pair of 16-point outings. In Monday's win over Portland, he added 10 rebounds and five assists.
In addition to having a smooth jump shot and a deft passing touch, Singler possesses excellent off-ball skills.
He uses backdoor cuts and shifts to spot-up areas to get high-percentage opportunities. Consequently, he's shooting 51 percent from the field and 42 percent from distance through 15 games.
When Singler is meshing with his teammates, Detroit is much less of a pushover. In fact, the Pistons' schedule is full of winnable games over the next couple weeks, so don't be surprised if their record continues to improve.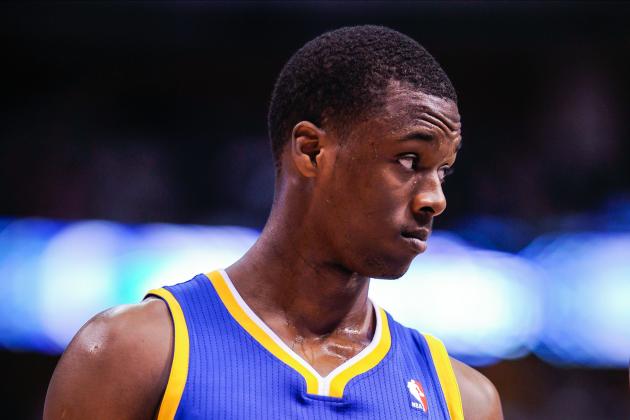 Jerome Miron-US PRESSWIRE

Stock Report: Down
Last Week's Rank: 4
Although he recorded a double-double in Golden State's win over Minnesota, Warriors small forward Harrison Barnes had a quiet week overall.
It's nothing for Warriors fans to fret about, as the UNC product will continue to shoot the ball well and outrebound most small forwards.
Barnes took a backseat to Golden State's more experienced stars for a few games, and in Friday's loss to Denver, foul trouble doomed both him and the Warriors as a team.
It wasn't all bad for Barnes last week, though, as his throwdown on Timberwolves center Nikola Pekovic turned heads across the country.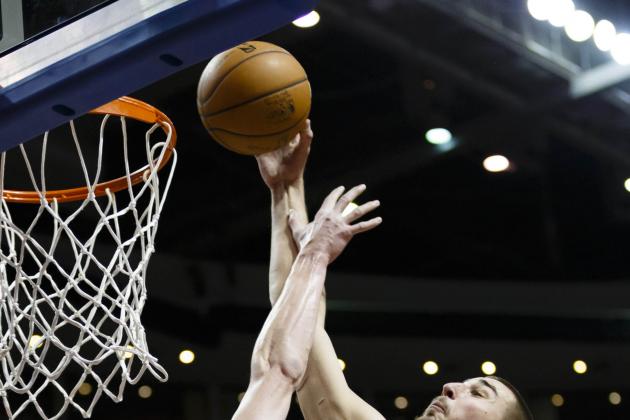 Rick Osentoski-US PRESSWIRE

Stock Report: Up
Last Week's Rank: Unranked
Toronto Raptors center Jonas Valanciunas is back on our radar after a huge week.
Over his last four games, the Lithuanian youngster has posted grown-man numbers: 15 points and nine rebounds per game on 64 percent shooting.
In Saturday's close loss to the Spurs, he offered a buffet of contributions: 22 points, seven boards, three assists and three blocks.
Valanciunas still does most of his work on pick-and-roll dump passes and on the offensive glass, but his play is improving because he's getting better at knowing where to be and when to time his cuts.
Can he continue this stellar play long enough to help the Raptors get on a roll?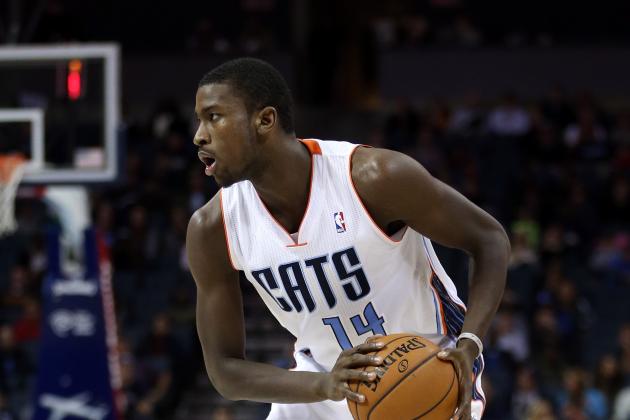 Streeter Lecka/Getty Images

Stock Report: Steady
Last Week's Rank: 3
His most recent game was an underwhelming showing in a blowout loss to the Thunder, but Charlotte Bobcats small forward Michael Kidd-Gilchrist still had a solid week overall.
Kidd-Gilchrist had a hand in a couple of Bobcats victories, as he scored double digits and swiped a couple of steals in each game.
On the downside, his aggressiveness has worked against him of late, as he has gotten into foul trouble in two of Charlotte's last three games.
The No. 3 slot is pretty much Kidd-Gilchrist's ceiling on this rookie totem pole, so MKG fans shouldn't feel snubbed that he dropped to No. 4 in these rankings.
Unless he stops being the competitor we've come to know, he will continue to be in the All-Rookie mix throughout the winter.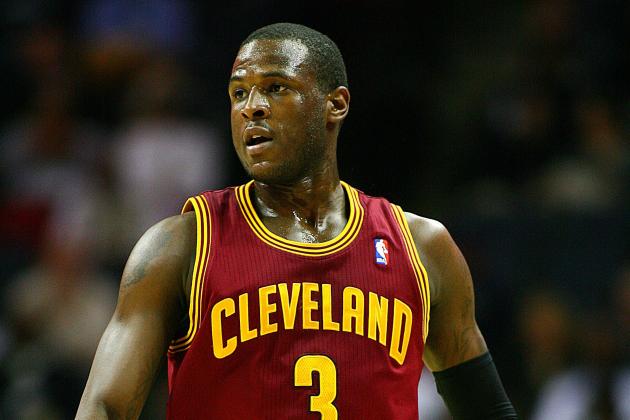 Spruce Derden-US PRESSWIRE

Stock Report: Up
Last Week's Rank: 6
Dion Waiters' shooting has improved ever so slightly over the last few games, but that's not what earned him a boost in our stock watch.
His passing, defense and ball security has been more impressive than his scoring. For example, he doled out five assists with no turnovers to accompany his 25 points in Friday's loss to Orlando.
The Cleveland Cavaliers shooting guard will continue to draw most of the focus of opposing defenses until Kyrie Irving returns in what will prove to be a challenging stretch. But on the plus side, he will grow and become stronger mentally than he would have if Irving stayed healthy.
By the time the calendar hits 2013, consistent 45 percent shooting and a three-to-one assist-to-turnover ratio could be reasonable numbers for the former Syracuse sixth man.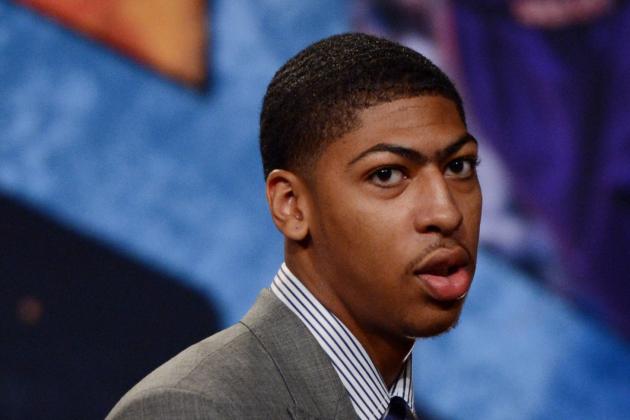 Jerry Lai-US PRESSWIRE

Stock Report: Down (injury)
Last Week's Rank: 2
Due to a stress reaction in his left ankle, New Orleans Hornets power forward Anthony Davis will likely be out for the next week or two, according to ESPN.com's Tom Carpenter.
The injury is unfortunate for Monty Williams and the Hornets, but it's also unfortunate for basketball fans everywhere. When Davis has actually played this season, he's impressed on all accounts and made an early case for Rookie of the Year.
Will injuries and precautionary measures prevent Davis from being relevant in 2012-13?
If they become a long-term issue, his place in the stock watch will plummet.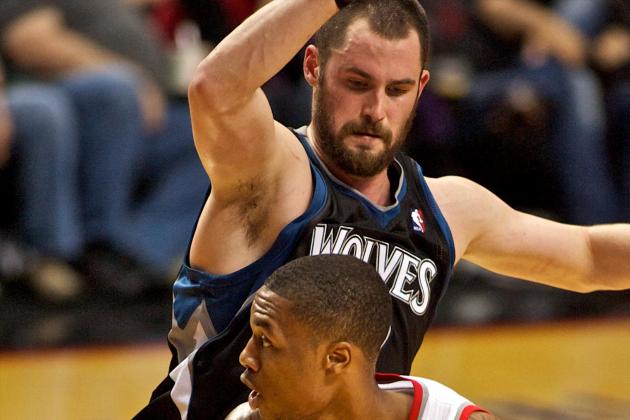 Craig Mitchelldyer-US PRESSWIRE

Stock Report: Steady
Last Week's Rank: 1
You know you're having a superb rookie campaign when a 12-point, seven-assist game is considered a huge disappointment.
Portland Trail Blazers point guard Damian Lillard was outshined by Pistons second-year point guard Brandon Knight on Monday, but he still had an excellent week to date.
The highlight was a winning performance against Minnesota in which he dropped 28 points and served up eight assists. The best part about the game was how efficient Lillard played: zero turnovers and 11-of-17 shooting including 4-of-8 shooting from deep.
For now, he's still king of the rookies, but once Anthony Davis returns, it won't be as easy to hang onto the crown.