10 NBA Rookies Who Need to See More Playing Time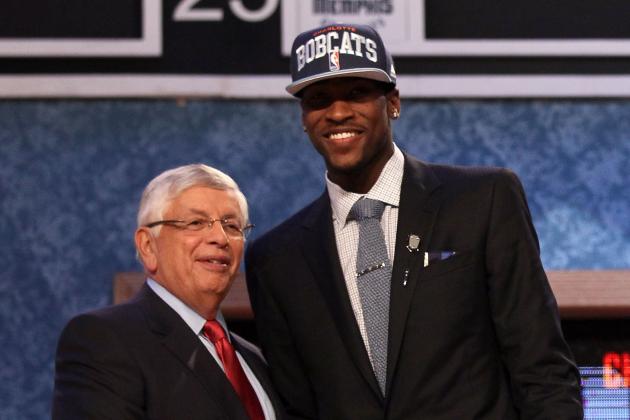 Elsa/Getty Images
The Charlotte Bobcats need to play Michael Kidd-Gilchrist, their No. 2 overall pick, more minutes.
We're less than 10 games into the 2012-13 NBA season, but some teams might as well start playing for the future right now.
Coaches are still favoring veterans who aren't part of the long-term plans of their respective organizations, leaving many promising rookies around the league riding the bench way more than they should be.
If you have nothing to play for, the best course of action is to put all your effort into developing your young guys as quickly and effectively as possible. And if that means winning 20 games instead of 25, then so be it.
What difference does it make? In fact, you get a better shot at landing another top pick in next year's draft.
That being said, let's take a look at 10 rookies who need to start getting more burn immediately.
Begin Slideshow

»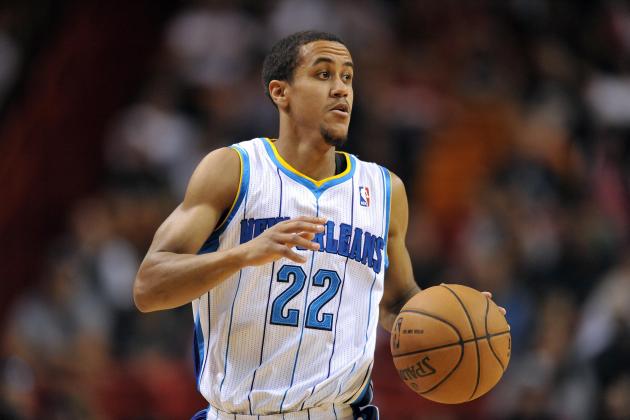 Steve Mitchell-US PRESSWIRE

Who is Brian Roberts?
No, not the perpetually injured Baltimore Orioles second baseman. I'm talking about the New Orleans Hornets' rookie point guard.
Just two weeks shy of his 27th birthday, Roberts isn't the future of the Hornets at the position, but he deserves to see more minutes, especially when Greivis Vasquez is struggling.
Roberts has looked every bit like an NBA player so far, posting a higher PER than Vasquez and New Orleans' other rookie guard, Austin Rivers. He should be seeing more than 12 minutes per game on a team with no great options at the position.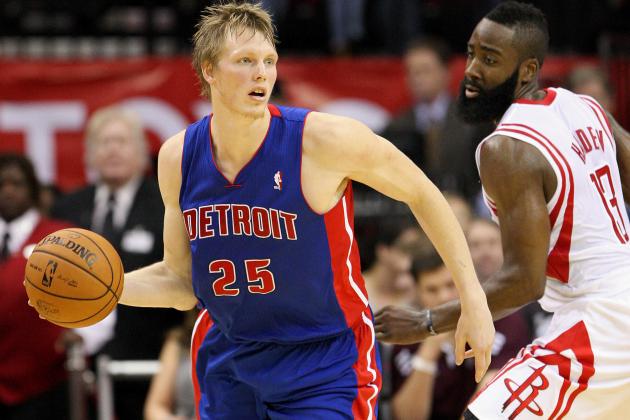 Troy Taormina-US PRESSWIRE

Another non-traditional rookie, Kyle Singler was a second-round pick of the Pistons in 2011 but spent last season refining his game in Europe.
The 24-year-old has been solid so far for Detroit, bringing some spacing to the floor for a team in desperate need of it. Singler has also been extremely efficient, hitting half his shots from the field and 43 percent of his threes.
On the defensive end, Singler is holding opposing small forwards to a PER of just 9.2 (per 82games.com) and is averaging a block a game.
It appears Pistons coach Lawrence Frank is coming around to the idea of Singler getting some more action than his sub-23 minutes per game, as he started the rookie on Wednesday and played him nearly 40 minutes in Detroit's first win of the season.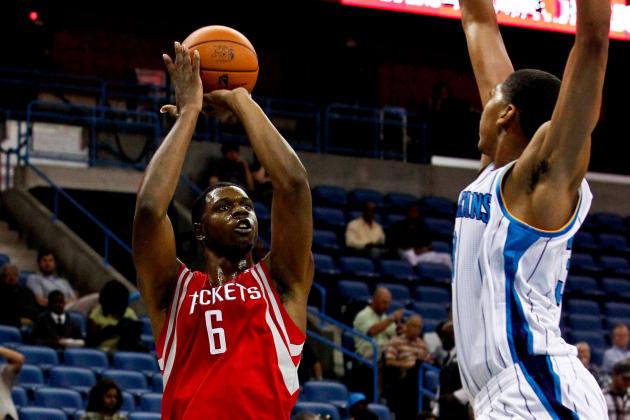 Derick E. Hingle-US PRESSWIRE

It confuses me why the Houston Rockets refuse to play Terrence Jones. He's only appeared in two games so far for a grand total of 13 minutes.
Jones is exactly the kind of player than can give the Rockets a boost since the team is starving for frontcourt scoring. Jones is a dynamic offensive threat who can get his own shot and score from pretty much anywhere on the floor.
Put him on the court with James Harden and Jeremy Lin and watch the Rockets' offensive efficiency (currently 18th in the league) skyrocket.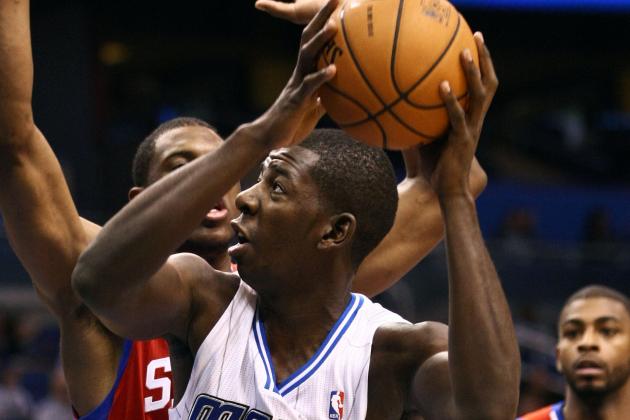 Douglas Jones-US PRESSWIRE

The Orlando Magic should be in full rebuild mode after the Dwight Howard trade. That means playing their young guys heavy minutes.
They've taken that approach with Nikola Vucevic (who's playing over 31 minutes a night), but Andrew Nicholson has spent too much time on the bench (11 minutes per game).
Nicholson has looked really good on offense thus far, displaying a reliable perimeter jump shot and the ability to drive to the cup. He's shot nearly 54 percent from the field through seven games and his knack for getting to the line—where he's shooting 85 percent—is a really good sign for his potential scoring prowess.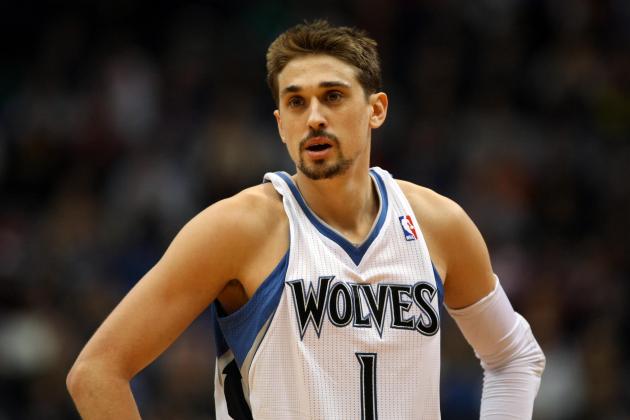 Brace Hemmelgarn-US PRESSWIRE

The Minnesota Timberwolves have been one of the biggest surprises of the NBA season, going 5-3 without Kevin Love and Ricky Rubio in the lineup. Newcomer Alexey Shved has been a big part of that.
The 23-year-old Russian has transitioned smoothly from Europe to the NBA, much like Rubio a season ago. He's an incisive playmaker who sees angles better than a rookie guard has any right to.
While his shooting has been ugly (the Rubio parallels are downright eerie), it's been the only hole in his game and should improve with time.
Shved's shown the ability to play both guard positions, and also rebounds the ball well for his position, averaging five boards per 36 minutes.
The Timberwolves will be even more exciting to watch when Shved and Rubio take the court together. Until that happens, Shved should earn more than 22 minutes a night.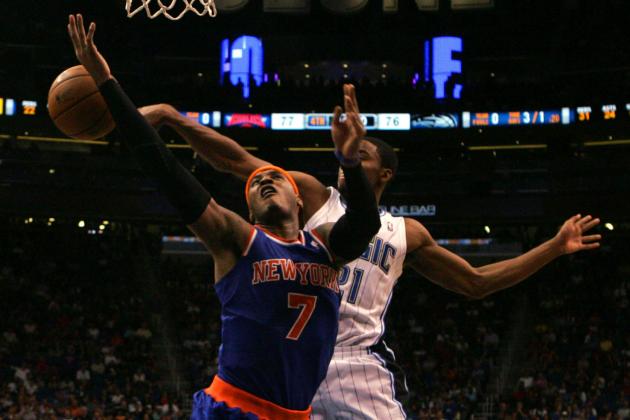 Douglas Jones-US PRESSWIRE

Maurice "How Could You Be Moe" Harkless is the best prospect that the Magic got in the Dwight Howard deal, yet is only averaging 18.5 minutes per game through four contests.
Harkless is still super raw offensively, and his shot needs work, but his activity level is off the charts—a great sign for a guy who's still in his teens. He can flat-out make things happen, especially on the defensive end of the floor.
His hustle stats back it up. The former St. John's star is averaging nine rebounds, two steals and a Serge Ibaka-esque four blocks per 36 minutes.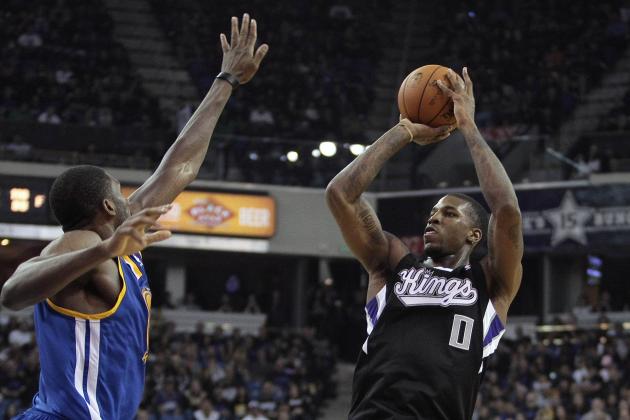 Kelley L Cox-US PRESSWIRE

Sacramento's roster makes no sense to me. The Kings have great individual talent, but blending these guys into a cohesive unit seems like an impossible task.
I know Jason Thompson was also a lottery pick, but Thomas Robinson was the fifth overall selection and should be the long-term frontcourt mate of DeMarcus Cousins. It's time to start working those two in together more.
Robinson is getting just 16.5 minutes per game, far less than Thompson, Chuck Hayes and even James Johnson.
So far this season, Robinson hasn't shown that much, but he's not getting the minutes needed to shine.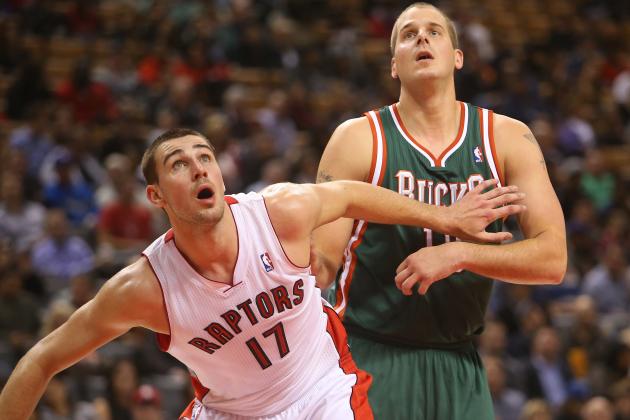 Tom Szczerbowski-US PRESSWIRE

The other international entry on this list, Jonas Valanciunas has started all eight games for the Raptors this season but is still averaging less than 20 minutes per contest.
Valanciunas has been effective in his limited playing time, rolling hard to the rim after screens and displaying a nice touch around the basket. He has rebounded the ball well and is even shooting 93 percent from the free-throw line early on.
Toronto needs to develop Valanciunas—possibly the best big man in the 2011 draft class—next to former No. 1 overall pick Andrea Bargnani for their future frontcourt.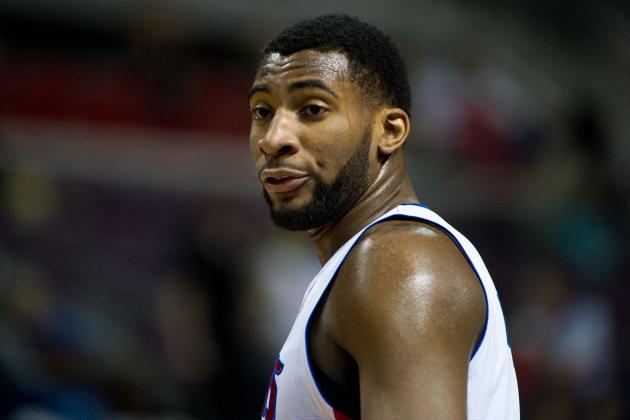 Tim Fuller-US PRESSWIRE

The Detroit Pistons certainly look like the worst team in the league, starting the season 0-8 before finally registering their first win on Wednesday night.
So why do they refuse to play Andre Drummond big minutes? Your guess is as good as mine.
Drummond was supposed to be a project, but he has looked a lot more polished than anyone expected so far. He's playing within himself, using his athleticism to finish around the rim and shoot nearly 68 percent from the floor.
Per 36 minutes, Drummond is averaging 15 points, 11 rebounds, two steals and two blocks. The Pistons offense scores 17 points more per 100 possessions when Drummond is on the floor (per 82games.com), yet he only sees 15 minutes of action per game.
Drummond and Greg Monroe represent one of the most promising big man tandems in the entire league. It's time to unleash their joint talents on the rest of the league.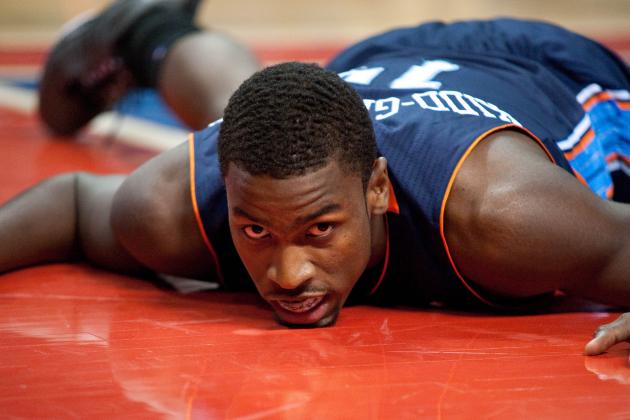 Tim Fuller-US PRESSWIRE

The Charlotte Bobcats are coming off the worst season in NBA history. They were rewarded with the No. 2 overall pick in the draft, Michael Kidd-Gilchrist, who has been phenomenal for them so far. But for some reason, the rookie is still playing less than 28 minutes a game.
He just turned 19, but MKG's basketball IQ is mature beyond his years. He has displayed the motor that endeared him to scouts across the league, averaging nine rebounds, a steal and a half and two blocks per 36 minutes.
And get this: The Bobcats are a stunning, mind-blowing, head-shaking, disbelief-inducing 48.6 points per 100 possessions better with MKG on the court (per 82games.com).
If you were recently regarded as the worst team in NBA history, wouldn't you want to max out the minutes on a franchise cornerstone that makes you that much better?