Complete Resumes for NBA Stars Who Desperately Want out of Current Contracts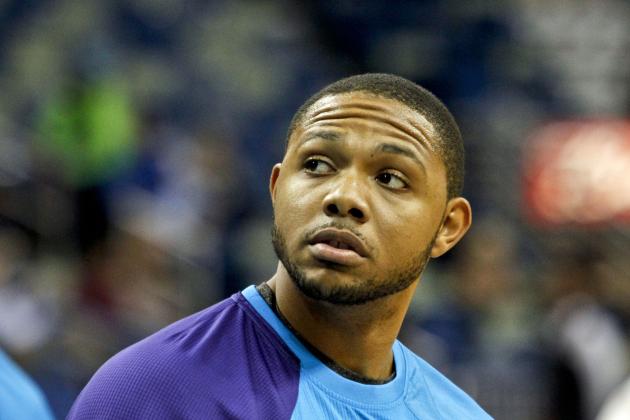 Derick E. Hingle-US PRESSWIRE

These NBA stars want out.
Sure, most of them are savvy enough to avoid making their desires public, but you know they're dying to escape their current predicaments.
It's hard to feel bad for NBA players, no matter how terrible their situations might seem. Even in the worst circumstances, they're making seven figures a year to play a game. But everything's relative, right?
So for a few guys in the league, there are (again, relatively speaking) some real issues. Maybe they don't fit in with their teammates. Maybe they're grossly underpaid for how well they're producing. Maybe they had no say on the matter of where they ended up playing in the first place. Who knows?
In today's NBA, players can't just start complaining about their current employers without seeming like ungrateful malcontents. Ask Dwight Howard how it worked out for his image.
Fortunately, they can treat their workplace discontent just like the rest of us and be proactive about the situation. Bleacher Report has been lucky enough to get our hands on a number of resumes—just kidding, these are obviously made up—that unhappy players have sent out.
Every one of these high-profile job seekers is very well qualified, but for a variety of reasons, they're all terribly unhappy with their current contracts.
Here are a few resumes for NBA stars who desperately want out of their current contracts.
Begin Slideshow

»
Mark J. Rebilas-US PRESSWIRE

Education
University of Kentucky 2009-10
Qualifications and Experience
—NCAA First Team All-America 2009-10
—No. 1 overall draft pick in 2010 NBA draft
—Four-time Eastern Conference Rookie of the Month 2010-11
—All-Rookie First Team 2010-11
—Career averages of 16.3 points, 8.2 assists, 4.6 rebounds and 1.6 steals
Inventing and perfecting dances, running (I led the NBA in fast-break points last year), working on my jumper and having a perfectly healthy knee. I swear.
Personal Statement
I feel that my two years in Washington have helped me grow as a player and as a person. As the leader of my team, I take responsibility for our generally poor performance. But I am not to blame for the less-than-stellar collection of "talent" that has surrounded me since 2010. JaVale McGee and Andray Blatche have given way to an injured Nene and some guy named Trevor Booker.
No star could succeed under such terrible front office mismanagement. I humbly ask for the opportunity to prove myself under a GM who has a clue.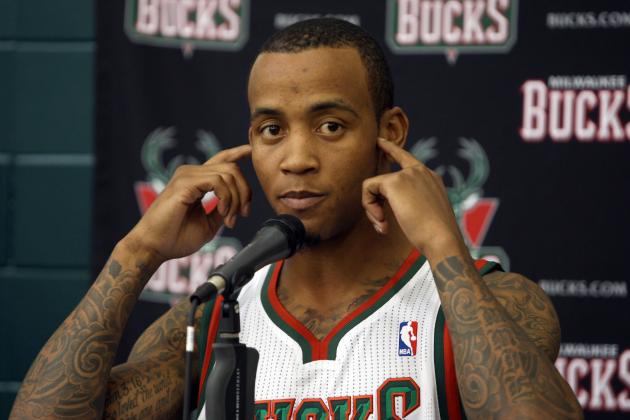 Mary Langenfeld-US PRESSWIRE

Education
Lanier High School, Jackson, MS
Qualifications and Experience
—2005 McDonald's All-American
—Most Improved Player 2006-07
—No. 1 in minutes played 2009-10, 2010-11
—Career averages of 19.5 points, 4.5 assists, 3.7 rebounds and 1.7 steals
Interests
Scoring, body art, mopeds, shooting contested floaters in traffic and scoring. Did I mention scoring? I also like scoring.
Personal Statement
Before I exercise my contract's early termination option at the end of this season, I wanted to make my desires known to any potentially interested employers. If your team needs someone to take 20 shots to get 20 points, I am your man. I'll also wow your fans with a minimum of three spectacularly difficult plays per night, which will give them the impression that I am a valuable piece of your team.
I am willing to negotiate terms regarding "defensive effort" but will not, under any circumstances, respond to inquiries from teams that already possess a small, shoot-first guard. That combination did not work out for me in Golden State and it's really eating into my touches in Milwaukee, too.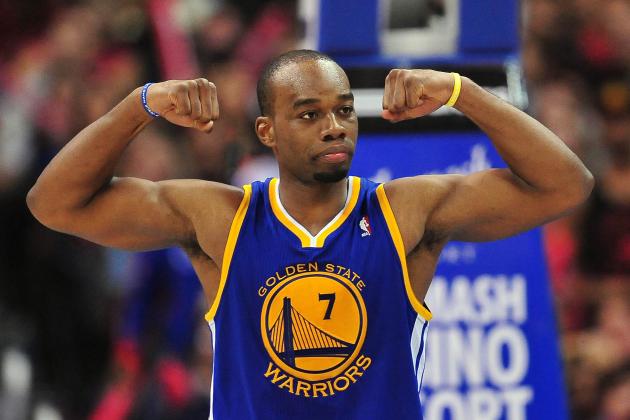 Gary A. Vasquez-US PRESSWIRE

Education
Purdue University 2004-2007
Qualifications and Experience
—Five years NBA experience
—All-Rookie Second Team 2007-08
—Currently averaging 16 points and eight rebounds off the bench
—Elite post-up scorer—cannot be stopped in one-on-one situations
—One of the NBA's best at drawing fouls
—Career averages of 12.2 points, 5.3 rebounds, 53 percent shooting and 24 minutes per game
Interests
Being extremely strong (see attached photo), finishing through contact, not being traded (it's already happened three times) and finishing fourth quarters.
Personal Statement
I am currently playing under a one-year contract with a player option for next season. The maximum total value of this agreement is an unsatisfactory $8 million. I have proved that I only need playing time to produce like an elite power forward, but no employer has seen fit to allow me more than the 30.9 minutes per game I averaged three years ago.
At present, I make just $4 million dollars, despite per-36 minute averages of 21.8 points and 11 rebounds on 60 percent shooting for the Golden State Warriors. I am hopeful that when I inevitably opt out of my contract's second year, someone will be willing to pay and play me in the amounts I so clearly deserve.
Now, if you'll excuse me, I drew a foul while writing this personal statement. I have to go make two clutch free throws now.
Geoff Burke-US PRESSWIRE

Education
Six different high schools. Graduate of Cypress Creek High in Orlando, Florida.
Qualifications and Experience
—Six All-Star appearances
—NBA Rookie of the Year 2002-03
—Career averages of 21.6 points, 8.8 rebounds and 1.4 blocks
—Career playoff averages of 23 points, 8.9 rebounds and 1.6 blocks in 60 postseason games
Interests
Knee surgery, goggles and watching film.
Personal Statement
I am perfectly satisfied with my present salary. That's not the issue.
Unfortunately, my current absence from the New York Knicks' lineup has resulted in a certain All-Star small forward playing my power forward position extremely well. My team is off to its best start in decades, and frankly, my teammates are making it look like they don't need me.
So rather than return to a lineup that clearly functions best without me, I'm putting my resume out there for teams who might have an opening. I'm a little banged up right now, but don't let all the knee surgeries concern you. I'll be good as new in four to six weeks. Probably.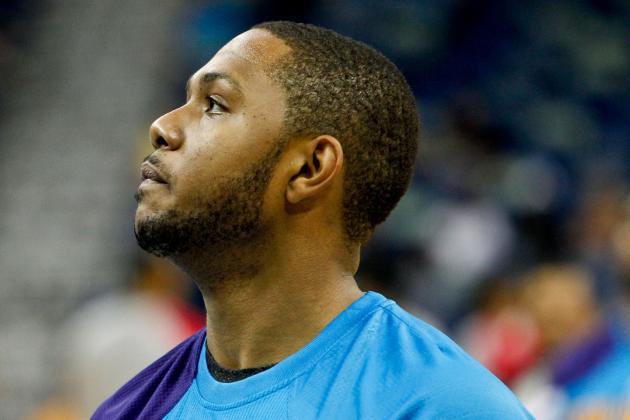 Derick E. Hingle-US PRESSWIRE

Education
Indiana University 2007-08
Qualifications and Experience
—Four NBA seasons
—Career averages of 18.2 points, 3.3 assists, 2.7 rebounds
—No. 7 pick in 2008 NBA draft
—Max salary of $60 million
Interests
Phoenix, not being in New Orleans and leisurely knee rehabilitation.
Personal Statement
I said it from the start: My heart's in Phoenix. By no means am I upset about being paid a maximum salary despite playing just nine games since coming to New Orleans. What I do have a problem with is a team like the Hornets matching the Phoenix Suns' max offer after I asked them not to.
As a result of my broken heart, I just haven't been able to shake this knee soreness I've been having. My coach is a little suspicious about that. Sure, my doctors have said there are no structural problems with the knee, but if I say it hurts, they have to keep me off the court, right?
As soon as another team (Phoenix, are you listening?) orchestrates a trade for me, I can promise my knee will suddenly feel a lot better.