3 NBA Rookies Who Wish They Spent Another Year in College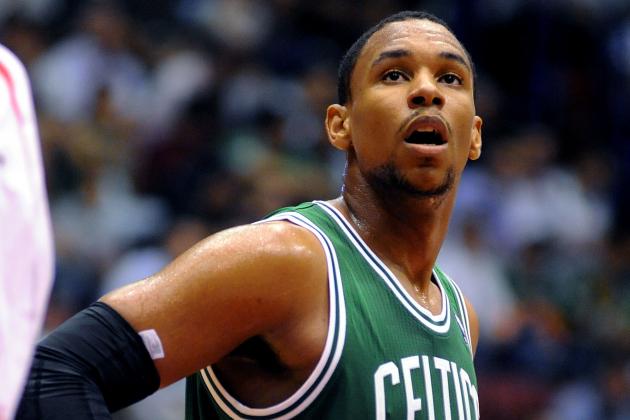 Roberto Serra/Iguana Press/Getty Images
The Celtics' Jared Sullinger probably could have benefitted from another year at Ohio State.
The NBA ruled several years ago that players needed to enroll in a year at college before going to the pros. This prevented players from following in the steps of Kevin Garnett and Kobe Bryant and entering the league straight from high school.
The rule has been a smash hit success, especially in the case of guys like Kevin Durant and Derrick Rose. In essence, players who probably weren't ready for the NBA in the first place went to college for a year and honed their games to the point where they could really compete with the best in the world.
In the case of some players, an extra year in school is probably less than what they need. Some players need two, three or four years. And some players probably just need to go back to school to avoid the horrors of starring for a bottom-feeding NBA team.
These three players should have stayed in school for at least another year. It could have saved them a lot of frustration.
Begin Slideshow

»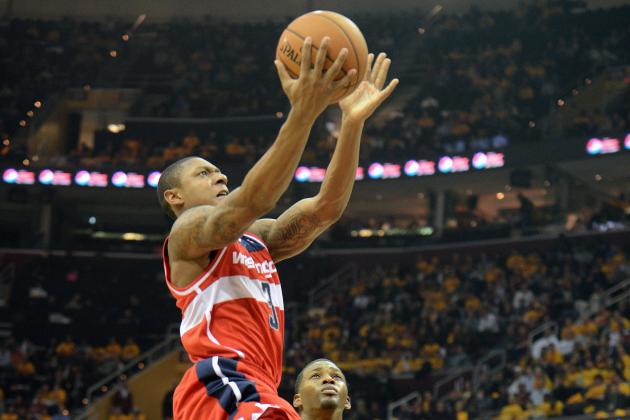 Jason Miller/Getty Images
Bradley Beal hasn't had a chance to show what he can really do yet, but his consecration as a backcourt savior could stunt his growth.
Bradley Beal was about as sure a thing as there could have been in the NBA draft. He probably wasn't going to be a 25-point-per-game star, but he was an excellent shooter and would hover around 17-19 points per game for his career.
Beal may very well develop into a superb player, but being a franchise player for the Washington Wizards is like being sentenced to 12 years in prison. The Wizards are going nowhere fast and while there is talent on the roster, the team just hasn't been competitive for the better part of five years.
The backcourt duo of Beal and John Wall will be fun to watch once Wall gets back. But for now, the Wizards have no legitimate players that can draw attention away from Beal, and he will suffer greatly. I think he would have been a better fit on a contender. He was probably taken a bit high (in my opinion) and won't be anything more than how hot his shooting stroke is.
It will be a while before Bradley Beal experiences anything close to success in the NBA.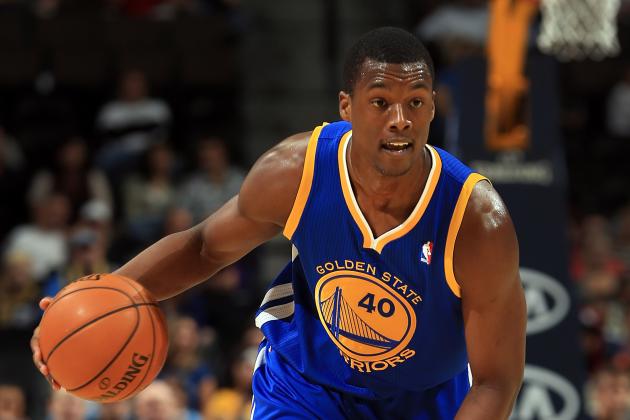 Doug Pensinger/Getty Images
Harrison Barnes will be a star at some point, but an extra year at school could have accelerated his development.
Harrison Barnes has been pretty solid so far this season. He is averaging 7.5 points per game and added 10 in a win against the Los Angeles Clippers. That being said, Barnes could have used another year in school.
Barnes was the "next big thing" when he committed to the University of North Carolina and didn't disappoint. He averaged 15.7 points per game in his freshman year and 17.1 points per game in his sophomore year. He's a 6'8" behemoth with a smooth shooting stroke and open-court skills that even point guards envy.
No one can deny Barnes' talent, and he very well may become a superstar before his career is over. But his biggest problem is one that he could have been solved in school—he has problems with consistency.
Far too often, he would go off for 30 points in a couple of games but absolutely disappear for a stretch. His defense is also suspect at times, even though he has the potential to be one of the best defenders in the league.
It probably would have behooved Barnes to go an extra year in college. He would have been drafted high the next year anyway; his measurable qualities are too juicy to pass up. But if he had wanted to make the jump in the most successful way possible, he really should have stayed with the Tar Heels.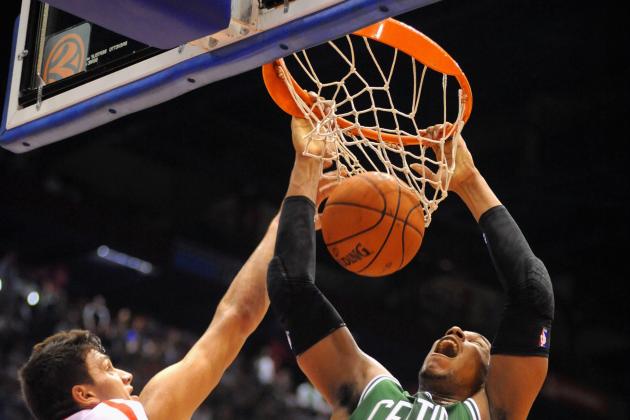 Roberto Serra/Iguana Press/Getty Images
Jared Sullinger is a unique talent and will be a dominant force for years to come. But he should have stayed another year at school to get better.
The biggest issue with Jared Sullinger is that he didn't show any marked improvement from his freshman year at Ohio State to his sophomore year.
Don't get me wrong—he's an excellent player and will be the guy who takes over for Kevin Garnett when the Big Ticket leaves Boston. But coming in to the draft, I thought that Sullinger needed an extra year more than anyone.
Why? There are two reasons.
One, he needs to improve his defense. At Ohio State, he was often pushed around on the blocks and while he had his share of good plays, he was generally ineffective. The second reason is that Sullinger, like Barnes, had inconsistency issues. Inconsistency is something a college coach can really help improve, and Sullinger would have stinkers every now and then.
Sullinger will have plenty of time to develop behind one of the greatest big men to ever play the game. But I think there's no doubt he would have benefited greatly from another year as a Buckeye.