6 Leading Candidates for NBA Comeback Player of the Year in 2012-13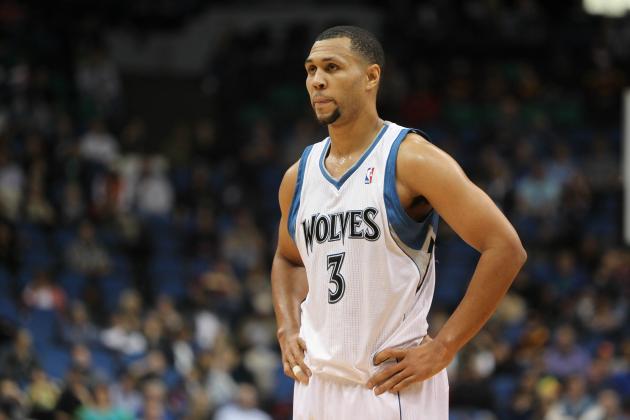 Brace Hemmelgarn-US PRESSWIRE

Coming back from disappointment can be extremely frustrating for most, and even more so in the world of sports.
Players are expected to produce and do so with regularity, hence injuries and other circumstances that can sideline players are extremely tough to fathom.
For this list, the focus is on injuries and players returning to the NBA from overseas.
Read on for the six leading candidates for NBA Comeback Player of the Year award in 2012-13.
Just letting you, the reader, know, Derrick Rose, Eric Gordon, Ricky Rubio and Iman Shumpert will miss considerable time this year and are not included on this list.
Begin Slideshow

»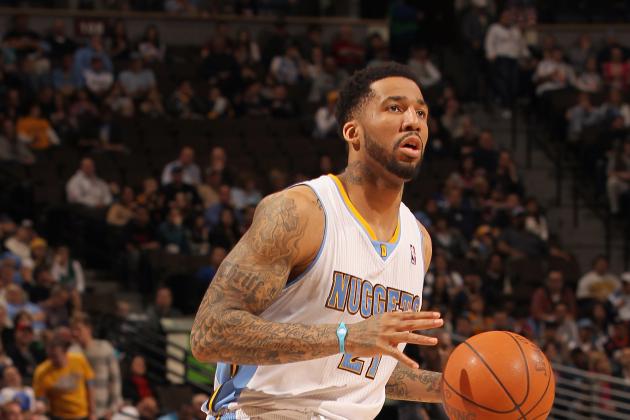 Doug Pensinger/Getty Images

Wilson Chandler spent the majority of 2011-2012 playing with Zhejiang Guangsha of the Chinese Basketball Association.
Chandler was coming off a career year in 2010-11 and looked to be a huge part of the Denver Nuggets last season.
However, that was not the case as Chandler injured his hip and played merely eight regular-season games (while also missing the playoffs).
This year, Chandler is back in the swing of things and will be a huge cog for Denver's dynamic bench. His shooting and toughness are exactly what the Nuggets need behind Danilo Gallinari.
Look for Chandler to have a career-revitalizing year in Denver and prove why he was included in the Carmelo Anthony trade.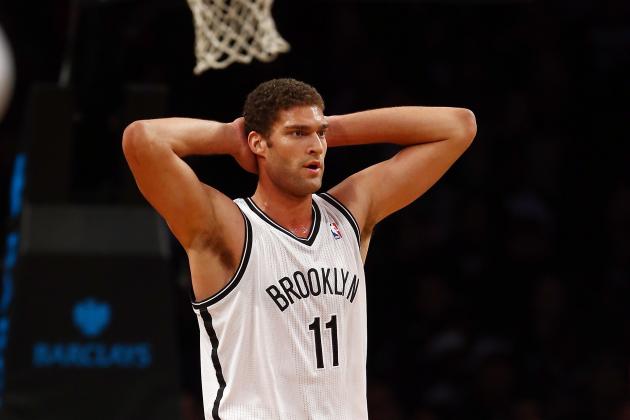 Elsa/Getty Images

Brook Lopez was supposed to form a dynamic pick-and-roll combo with Deron Williams last season, but foot injuries limited him to five games.
The year was a huge disappointment for both Lopez and the then-New Jersey Nets.
However, Lopez was re-signed in the offseason and is fully healthy and ready to contribute on the new-look Brooklyn Nets.
He will regain his role as the starting center and should have a bounce-back year playing with a much better supporting cast.
Don't be surprised to see Lopez average 17 points and seven rebounds per game in a lineup where he will not be the top concern of opposing defenses as he previously was.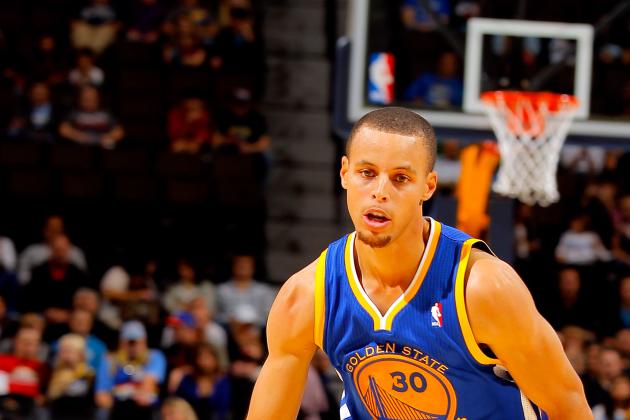 Doug Pensinger/Getty Images

Stephen Curry was yet another player who had his season derailed by injuries, although his issue was chronic and not a "normal" injury.
Curry's ankles have been troublesome in his three previous seasons in the NBA and he has never played a full 82 games.
The Golden State Warriors had their starting point guard for 26 games last year and the team struggled as a result.
Curry suffered a setback during the preseason, but it looks like he'll be able to play in the majority of games this season. He finally has a respectable supporting cast and could be a fringe All-Star player if he can stay on the court.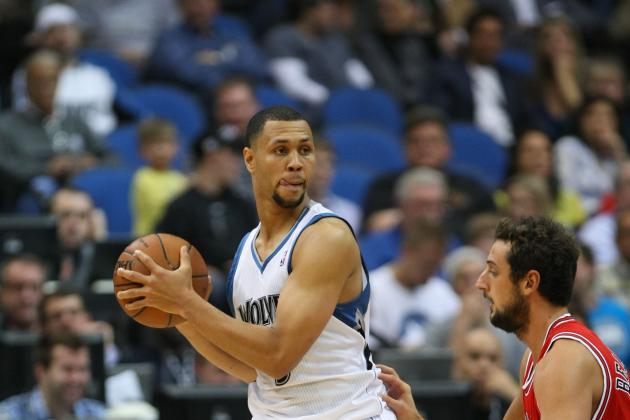 Brace Hemmelgarn-US PRESSWIRE

My personal favorite for NBA Comeback Player of the Year, Brandon Roy, is finally back in the NBA after knee injuries forced his early retirement a few years ago.
Roy was a bona fide superstar before his retirement and there were rumblings about his possible return for a while before it was made official.
Roy signed with the Minnesota Timberwolves this offseason and will have an even larger role on the team now that Kevin Love is out with a hand injury.
Luckily for the Timberwolves, Roy is healthier than he's been in several years and will get around 30 minutes per game.
The NBA is better with Brandon Roy healthy and I see him averaging 15 points, three rebounds and three assists per game in his comeback campaign.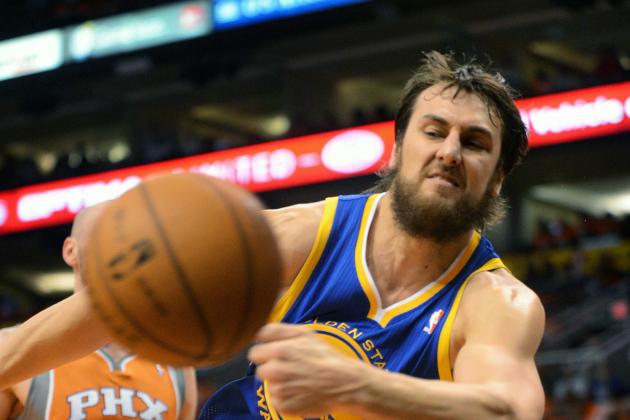 Jennifer Stewart-US PRESSWIRE

The Golden State Warriors gave up on last season once they traded shooting guard Monta Ellis to the Milwaukee Bucks for defensive center Andrew Bogut, but the team is better off for it this season.
Bogut gives Golden State the well-rounded center it's long coveted, albeit an injury prone center.
Bogut missed all but 12 games last year with a serious ankle injury and is slowly making his way back to the team at around 20 minutes per game.
His presence in the middle will allow David Lee to play the majority of his minutes at PF and give the team a formidable combination down low.
As soon as Bogut gets fully healthy, this Warriors team will be a scary threat in the Western Conference.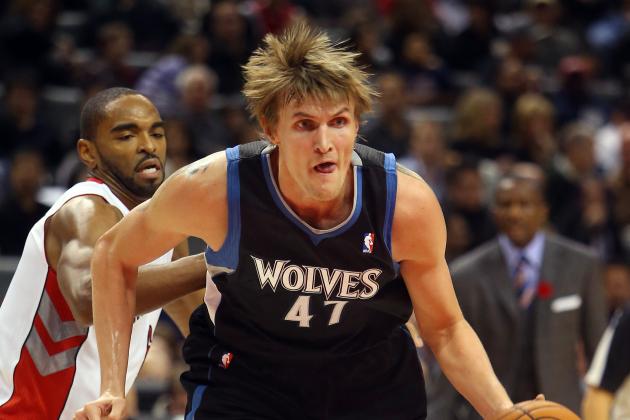 Tom Szczerbowski-US PRESSWIRE

Andrei Kirilenko is one of two players on this list not coming off an injury, as AK-47 chose to play last season with CSKA Moscow in Russia instead of signing with an NBA team.
Kirilenko was no doubt forgotten by the average NBA fan until his performance in the Olympics for Team Russia, where he had a couple solid performances.
Kirilenko decided to return to the NBA and signed with the Minnesota Timberwolves on a two-year deal.
He gives the team a defensive small forward capable of scoring double figures on most nights and will be a big component of a Minnesota team looking to make the postseason for the first time since Kevin Garnett was traded.