One Starter from Every NBA Team Most Likely to Be Benched by End of Season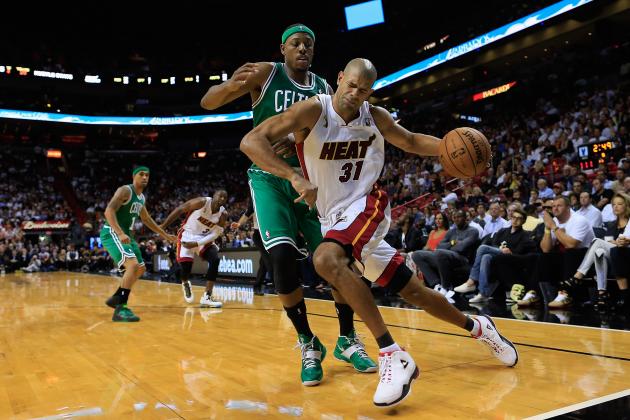 Chris Trotman/Getty Images

What it means to be a starter in the NBA continues to evolve as dynamically as the game itself.
The Celtics and the Thunder choose to start defensive specialists Courtney Lee/Avery Bradley and Thabo Sefolosha, respectively, and bring the offensive-minded Jason Terry and Kevin Martin off the bench to spark the second unit.
Even though Man Ginobili is just fine with coming off the bench, despite being the third-best player at worst on San Antonio, there is still a reasonable amount of pride associated with being on the floor for tip-off.
So which player on each team has the shortest leash? Stick around, and you'll find out.
It should be noted that I don't think each player chosen will be "demoted" to the bench, per se. In some cases, it may simply be the desire of the player's respective coach to bring a different dynamic to the starting lineup or to shore up either the offense of the defense of the first unit.
After a thorough analysis of each team's roster, the following 30 slides will lay out the current starters who will most likely be riding the pine before the end of the season.
Begin Slideshow

»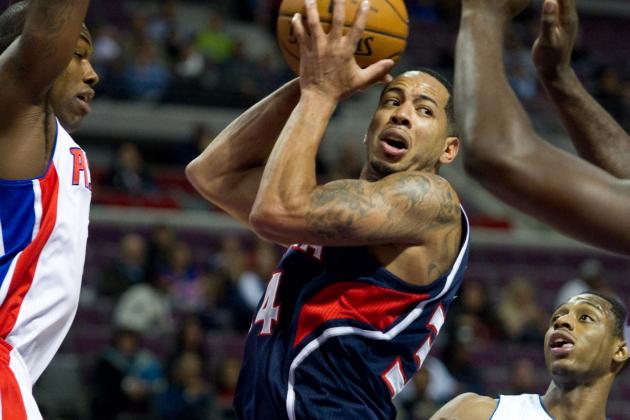 Tim Fuller-US PRESSWIRE

The speedster Devin Harris was acquired from the Utah Jazz for Marvin Williams in the offseason. The new Hawk has been started at shooting guard opposite Jeff Teague, with fellow new acquisition Lou Williams coming off the bench.
Though Harris is much more of a slasher/scorer than prototypical distributor/floor general, he's more experienced playing the point guard and having the ball in his hands than he is being the off guard.
Harris' knack for getting to the rim and blazing speed certainly make it possible for the Harris/Teague pairing to work, but in the event it doesn't, Hawks coach Larry Drew will most likely switch Harris out of the starting lineup in favor of Williams.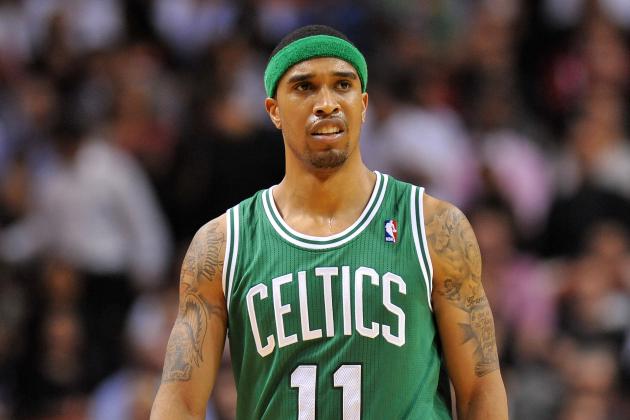 Steve Mitchell-US PRESSWIRE

I was a big fan of Boston's acquisition of Lee, who will fill in nicely for perimeter padlock Avery Bradley, one of the best perimeter defenders in the league.
Lee could potentially get the hook before Bradley comes back from injury if Boston finds its starting unit struggling offensively. In that case, Lee would likely be relegated to the bench in favor of the newly acquired Jason Terry, who would provide some much-needed offense in that situation.
I suspect Boston's offensive output will be sufficient for Lee to keep the starting role at least until Avery Bradley returns.
Anthony Gruppuso-US PRESSWIRE

When I looked at Brooklyn's starting lineup in an effort to see who would be the most likely to be stripped of starter's credentials, the only logical choice was Kris Humphries by process of elimination.
First, we can eliminate the All-Start backcourt of Deron Williams and Joe Johnson from the equation. Next, cross Brook Lopez off the list, as he's a young stud who still is developing and is by far Brooklyn's best option at center.
While he doesn't always set the world on fire with his play, Gerald Wallace is a solid player and an above-average starting small forward. Wallace also is backed up by the underwhelming Josh Childress, the septuagenarian Jerry Stackhouse and the immortal Tornike Shengelia.
Humphries, on the other hand, has to contend with talented but hot-headed post player Andray Blatche and newcomer Mirza Teletovic, who showed oodles of potential playing overseas.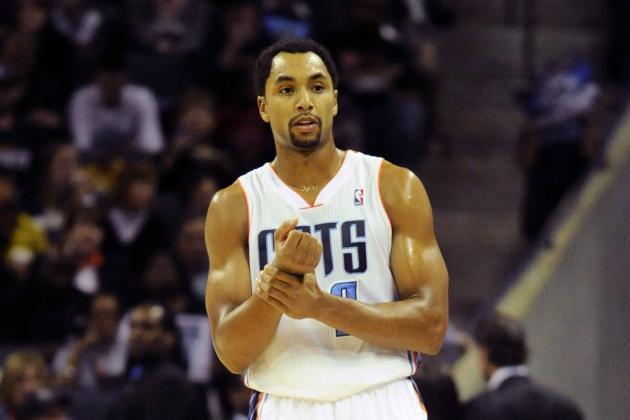 Sam Sharpe-US PRESSWIRE

No offense, Charlotte, but would you really be shocked if anyone was taken out of or inserted into your starting lineup?
Gerald Henderson has the best chance of getting benched this season due to former All-Star Ben Gordon currently playing behind him.
Gordon hasn't been the Ben Gordon who used to tear it up for the Chicago Bulls for several years, but he may quickly get the start over Henderson if Gordon can round back into his true form.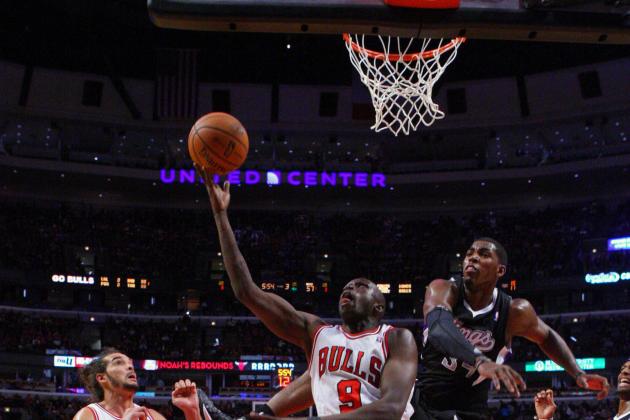 Dennis Wierzbicki-US PRESSWIRE

As good as Deng can be against starting-caliber wing players, just imagine what he could do going against backup small forwards.
It may seem unlikely Deng would be transitioned to the bench, but a big Bulls lineup and a small Bulls lineup could necessitate that.
Bringing Deng off the bench would open up the possibility of playing Taj Gibson alongside Carlos Boozer and Joakim Noah, creating an interior matchup nightmare for smaller opposing teams.
Chicago could also start Bellinelli alongside Hinrich and Hamilton, play Gibson at power forward and Boozer at center if they were in need of instant offense.
Eric P. Mull-US PRESSWIRE

The Cleveland Cavaliers aren't an exceptionally deep team, so there aren't exactly any young up-and-comers on the bench who stand out as worthy of a shot at the starting lineup.
However, everyone starting for Cleveland right now is either a young up-and-comer with plenty of potential (Irving, Thompson and Waiters) or a talented vet (Varejao) except for Alonzo Gee.
Gee has had his moments but hasn't exactly done anything to lock down a starting position, with the exception of marginally being the best player at his position on the roster. Look for him to be replaced with C.J. Miles when Miles goes on one of his patented hot streaks.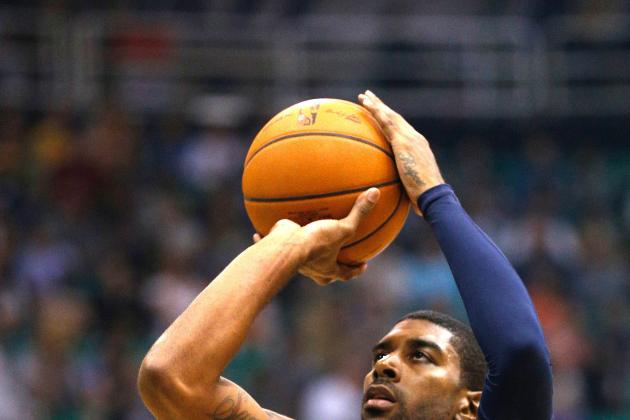 Russ Isabella-US PRESSWIRE

Obviously, Dirk Nowitzki and probably Chris Kaman will supplant Elton Brand and whoever starts in place of the recently-released Eddy Curry once they are fully healthy.
Other than that, the player that makes the most sense to bring off the bench who currently starts is O.J. Mayo.
Mayo is used to the bench scorer role, though he didn't exactly embrace it in Memphis. Savvy veteran Vince Carter waits in the wings as a capable scorer and slightly more versatile player overall.
I see the starting lineup staying as is, but if it changes, it'll be Mayo going to the bench.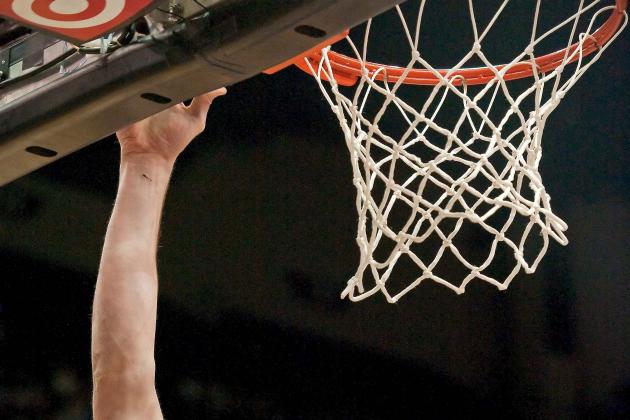 Greg Smith-US PRESSWIRE

It's pretty clear that Koufos is just a placeholder in the starting lineup until Nuggets head coach George Karl can get the uber-athletic but mercurial center JaVale McGee up to speed on offensive sets and how to not be a total headcase.
The new-look Nuggets have struggled mightily to put points on the board this season, only mustering a paltry 89 against the Orlando Magic. If Karl feels McGee is a better offensive option than Koufos, don't be surprised to see this change very soon.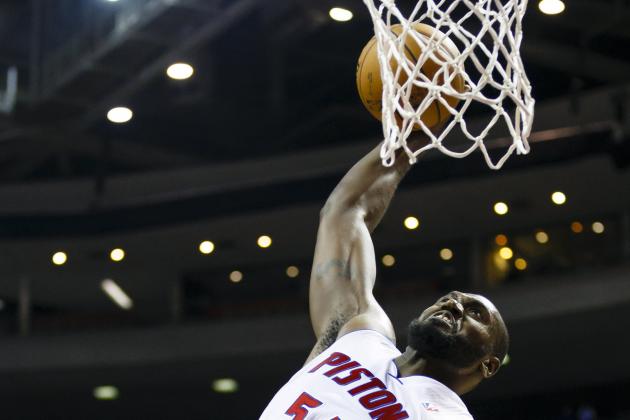 Rick Osentoski-US PRESSWIRE

By a show of hands, who thinks Jason Maxiell fits into the Pistons long-term plans?
No one? Okay.
With athletic rookie Andre Drummond riding the pine despite a tremendous preseason, it seems to only be a matter of time before Maxiell is yanked in favor of Drummond.
Drummond and Greg Monroe could be the foundation of a nice frontcourt for Detroit for the next five years.
Jason Maxiell, on the other hand, will probably level off as a pretty good big man who can contribute to a winning team, but not significantly.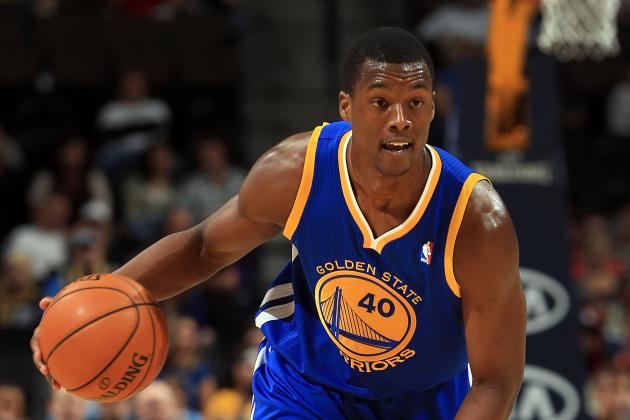 Doug Pensinger/Getty Images

The possibility of Barnes being pulled from the starting lineup took a hit last night as Brandon Rush went down with what looked to be a serious knee injury. Still, the talented but one-dimensional swing man is the clubhouse favorite for first starting lineup casualty for Golden State.
It may be that Barnes just isn't ready yet, but if his numbers continue to trend the way they are right now, being very inefficient, Barnes could be benched in favor of Richard Jefferson or Brandon Rush, provided the injury didn't knock him out for the season.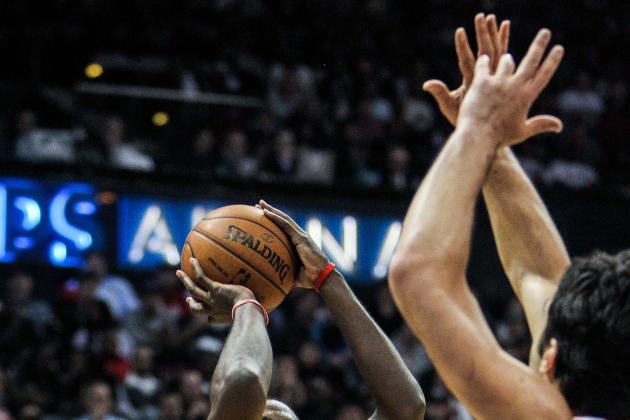 Daniel Shirey-US PRESSWIRE

With all the free agent money thrown at Jeremy Lin and Omer Asikm as well as the high price Rockets GM Daryl Morey paid for James Harden, it's safe to say all their starting positions are safe.
Patrick Patterson should be the only Rocket looking over his shoulder and sweating over his starting job.
Young power forward Marcus Morris is rapidly improving and could take over Patterson's starting power forward gig sooner rather than later if current trends continue.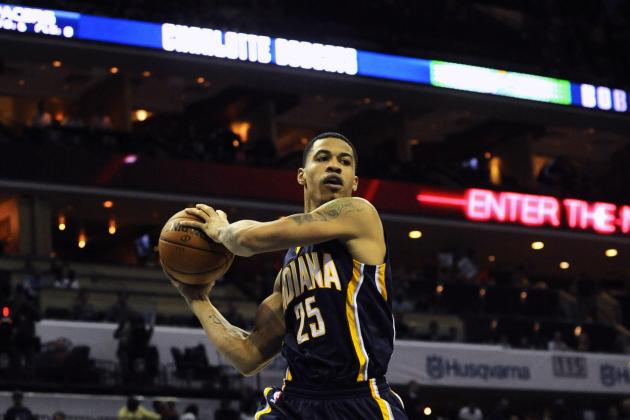 Sam Sharpe-US PRESSWIRE

What a weird career Gerald Green has had.
Originally a first-round draft pick straight out of high school by the Boston Celtics, Green never lived up to his potential and was actually out of the league for some time before the Nets picked him up last year and gave him the opportunity to prove he still had NBA-level talent.
In the offseason, Green signed a lucrative free agent deal with Indiana and looks to further resurrect his career.
Unfortunately, I'd have to say he's the odd man out when Danny Granger returns from injury.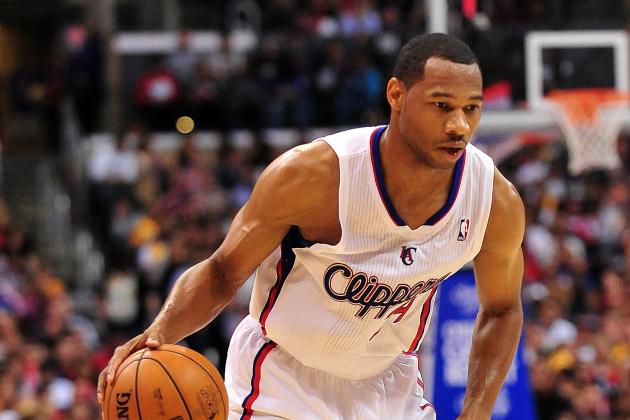 Gary A. Vasquez-US PRESSWIRE

Willie Green starting is both the product of Chauncey Billups still rehabbing an Achilles' tendon injury and Jamal Crawford's comfort in being the scoring spark off the bench.
With that being considered, you may consider this a cop-out, but it was really the only current Clippers starter who has any reasonable chance of being benched.
Aside from Crawford and Billups, Green also may have Eric Bledsoe breathing down his neck for playing time if head coach Vinny Del Negro gets creative with lineups and tries to have Chris Paul and Eric Bledsoe playing together for extended periods of time.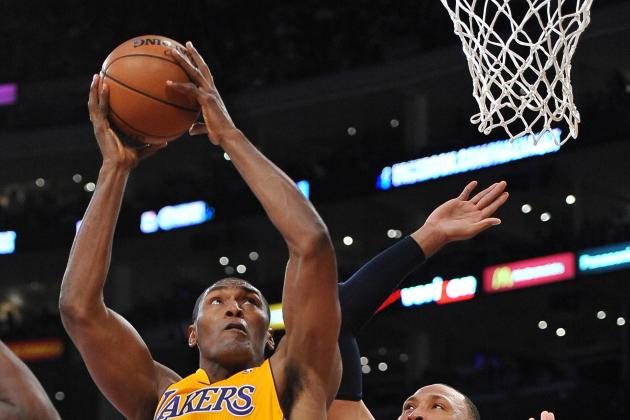 Jayne Kamin-Oncea-US PRESSWIRE

They won't bench Nash.
They won't bench Gasol.
They won't bench Howard.
They damn sure won't bench Kobe.
Metta World Peace it is!
World Peace would likely be replaced by veteran Antawn Jamison if the Lakers wanted a frontcourt similar to the one they had with Gasol, Andrew Bynum and Lamar Odom.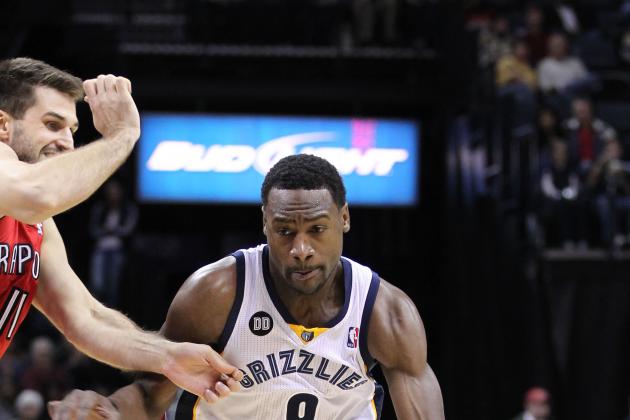 Nelson Chenault-US PRESSWIRE

The Grizzlies' lineup should be pretty set for the whole season, barring injury. I'd be shocked if we saw any non-injury-related adjustments to the starting lineup.
Memphis has a good team and a great group of established starters that are in no need of any shaking up. That being said, Allen would be the only player replaced for non-injury reasons, as Memphis is fairly deep at the shooting guard position.
Still, I don't see it happening.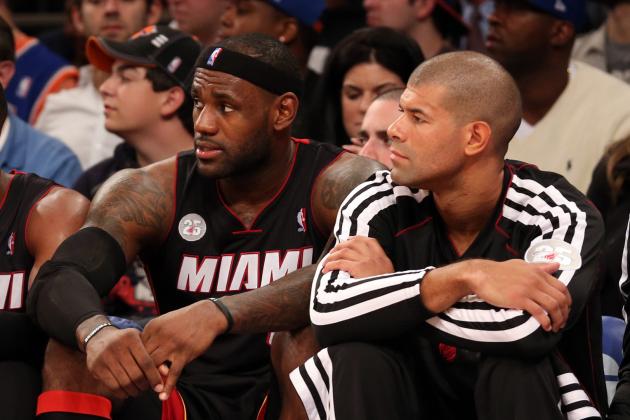 Anthony Gruppuso-US PRESSWIRE

Though I could see Mario Chalmers eventually being supplanted by Norris Cole, I think Battier is the clear-cut favorite here to be relegated to the bench.
Battier would be the odd man out if the Heat decide to start Ray Allen at shooting guard and slide Wade down to small forward. He'd also be the one benched if coach Erik Spoelstra decides to start Rashard Lewis at 3.
Battier continues to bring toughness and intangibles that don't show up in the stat sheet, which is great, but sometimes he doesn't give the team the tangible production required to fill up box scores.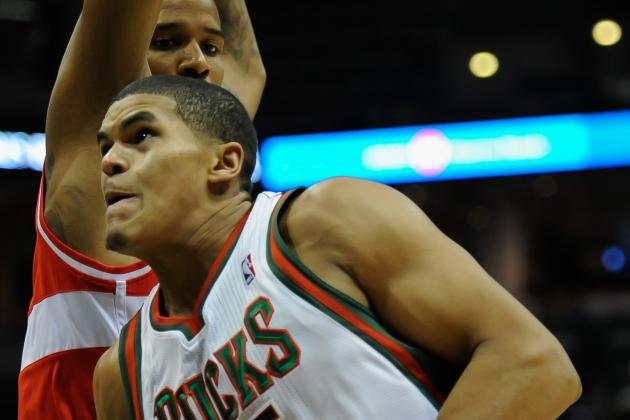 Benny Sieu-US PRESSWIRE

Tobias Harris' shooting numbers against the Celtics were great (8-11 from the field,) and he played the second-most minutes on the team next to Monta Ellis.
Still, Harris would likely be the one chosen to move to the role of bench scorer if Bucks coach Scott Skiles decided to start defensive stalwart Ekpe Udoh or veteran Mike Dunleavy Jr.
This is one of the many cases where Harris should not consider this a demotion, but rather a reconfiguring of the starting lineup for chemistry purposes, as Harris may be underutilized with the shoot-happy Brandon Jennings and Monta Ellis on the floor.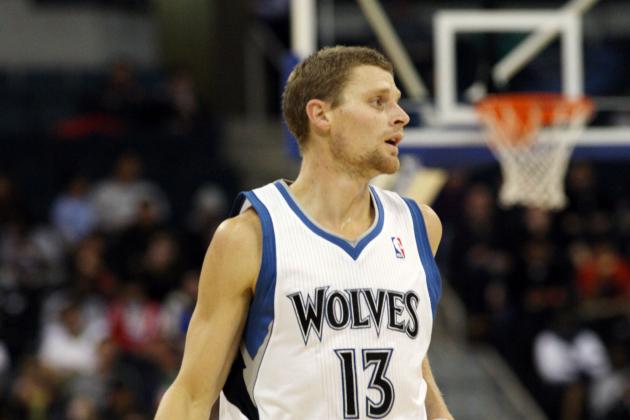 Bruce Fedyck-US PRESSWIRE

The solid-but-unspectacular Ridnour is the choice for Minnesota for multiple reasons.
First, he's the starter with the most depth behind him, as Alexey Shved and J.J. Barea loom large on Minny's bench as possible replacements.
Second, he's the only starter who's neither a recent acquisition that the Timberwolves spent a good chunk of change on nor a young up-and-coming star who requires starter's minutes to develop, such as Derrick Williams and Nikola Pekovic.
Ridnour will always provide solid depth for any team whose roster he graces, but he'll be the first in Minnesota to be sent to the bench.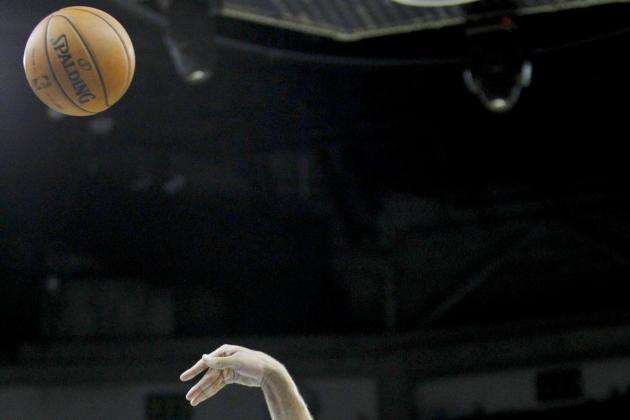 Derick E. Hingle-US PRESSWIRE

The poofier-haired Lopez twin is certainly a competent starter for the Hornets and provides great size and rebounding at the center position for New Orleans.
While he's done nothing to call for his demotion, he'd be the most likely Hornet to go from the starting five to the second unit for non-injury reasons.
The reason for the roster shift would be to start sharpshooter Ryan Anderson and exploit match-ups against post players who can't chase Anderson all around the court, leaving him wide open for threes just like he usually was in their win over Utah.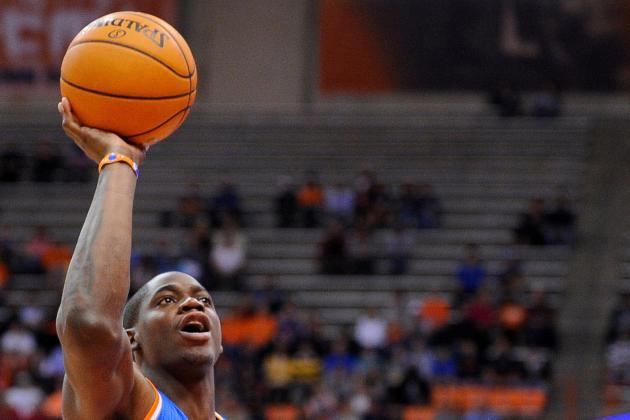 Rich Barnes-US PRESSWIRE

This is a situation very similar to the one in Oklahoma City. Ronnie Brewer starts for his excellent perimeter defense, while teammate J.R. Smith would be a better offensive option.
Although Smith's shot selection has been known to be sketchy at times, the Knicks may see plenty of opponents who they would be better off starting a more offensively proficient Smith against over Brewer.
Every other starting spot on New York is either firmly locked up or not likely to change due to a lack of depth at that position.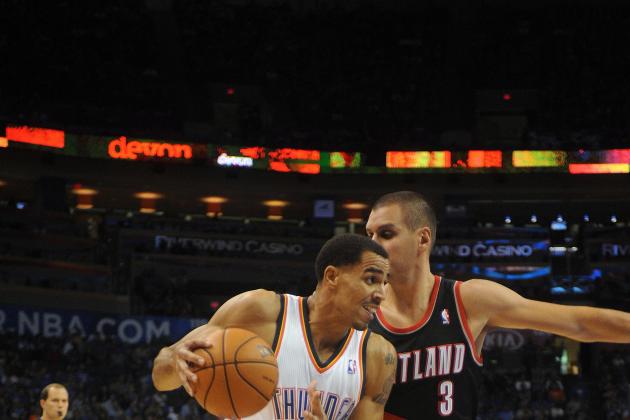 Mark D. Smith-US PRESSWIRE

You could go back one slide, replace "Knicks" with "Thunder," "Ronnie Brewer" with "Thabo Sefolosha" and "J.R. Smith" with "Kevin Martin," and it would make perfect sense here.
Sefolosha starting over a much better offensive option has been OKC's modus operandi for some time now. Sefolosha used to start in place of James Harden, who played the role of OKC's bench scorer.
While Harden is now in Houston filling up stat sheets as if he were Oscar Robertson, the part of Thunder bench scorer has been taken over by Kevin Martin, who would be the most likely option to be inserted into the starting lineup if an offensive injection was needed.
Kim Klement-US PRESSWIRE

I found something interesting when poring over the box score of the recent Magic-Nuggets contest.
Though he was given the starting nod, big man Nikola Vucevic played 11 fewer minutes than backup Josh McRoberts and only six more minutes than rookie Andrew Nicholson.
Vucevic is a younger player than McRoberts with a much higher ceiling, but I could see McRoberts getting the starting nod over Vucevic if it's deemed by Magic head coach Jacque Vaughn that Vucevic isn't quite ready to be the full-time starter just yet.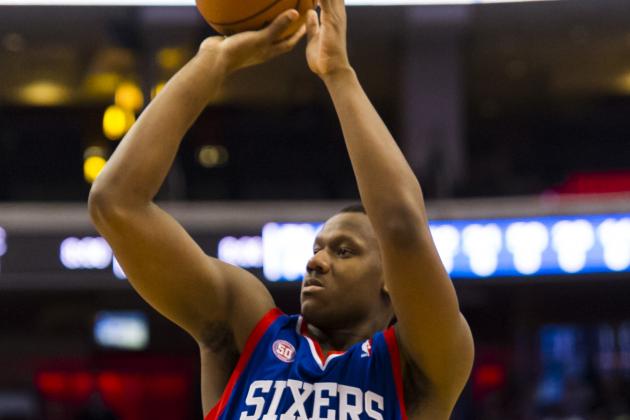 Howard Smith-US PRESSWIRE

Color me confused as to why Philly started Lavoy Allen over Spencer Hawes Wednesday night, then played Hawes 14 more minutes.
Do they want to keep Hawes used to coming off the bench, which he'll do once Andrew Bynum is healthy? Perhaps, but I think 76ers coach Doug Collins will use a healthy dose of Bynum and Hawes together.
The tandem 7-footers have the potential to absolutely wreak havoc on opposing defenses, a lineup that would definitely come at the expense of Lavoy Allen's starting gig and minutes.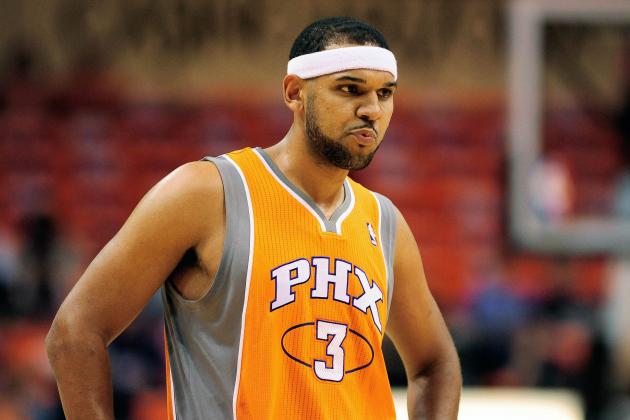 Jennifer Stewart-US PRESSWIRE

In the interest of full disclosure, I see very little chance of any of Phoenix's current starters being benched at all this season, let alone any time soon.
Phoenix may have one of the thinnest benches in the league, completely void of any logical successors to current starters.
Though he's still incredibly likely to keep his job, Jared Dudley has the best chance of being benched in favor of the more athletic Shannon Brown.
Again, I do not see a non-injury scenario playing out where any Phoenix starter loses his job, but crazier things have happened.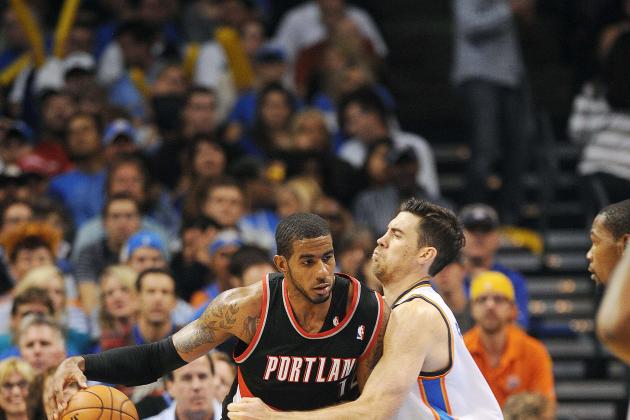 Mark D. Smith-US PRESSWIRE

Hickson has played many meaningful minutes and has performed admirably for the Trail Blazers, albeit out of position.
Hickson currently starts for Portland at center, according to the ESPN.com depth chart for the Trail Blazers.
Once rookie Meyers Leonard, more of a prototypical center, gets his feet wet, he could replace Hickson in the starting lineup at center, with Hickson going back to his natural power forward position and backing up post stud LaMarcus Aldridge.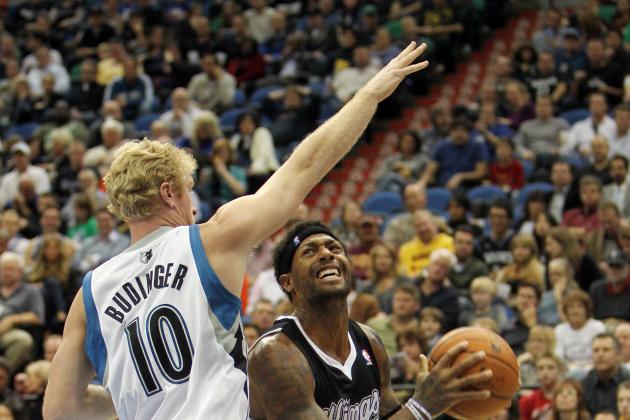 Brace Hemmelgarn-US PRESSWIRE

Just call the Kings the Bizarro Suns.
I could see anyone and everyone in the starting lineup being benched at some point during the season, with poor shot selection being the most likely benching reason by far.
Sacramento seems to be a team constructed with zero consideration given to team chemistry. Instead, the Kings are a collection of shoot-happy, passing-averse players who comprise one of the least professional looking offenses known to mankind.
Johnson is one of many likely candidates to get benched, as he has veteran Chuck Hayes and rookie Thomas Robinson breathing down his neck.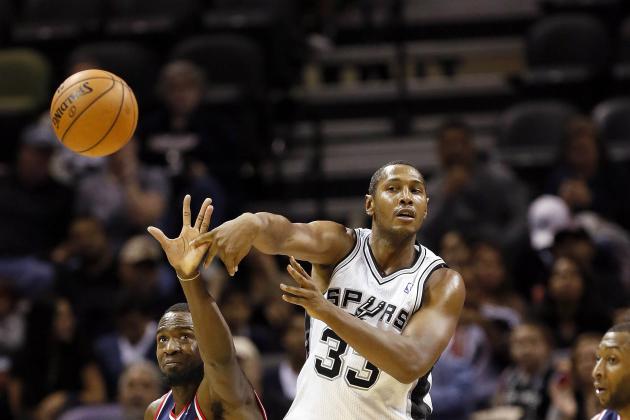 Soobum Im-US PRESSWIRE

The veteran Diaw was a waiver-wire pickup for the Spurs last season who performed admirably for San Antonio in their run to the Western Conference Finals.
Still, with Manu Ginobili firmly entrenched as a sixth man, Diaw is the most likely starter to lose his job some time this season.
Some, myself included, would argue Brazilian big man Tiago Splitter should be starting alongside Tim Duncan rather than Diaw. Splitter is younger and more of a force on the glass.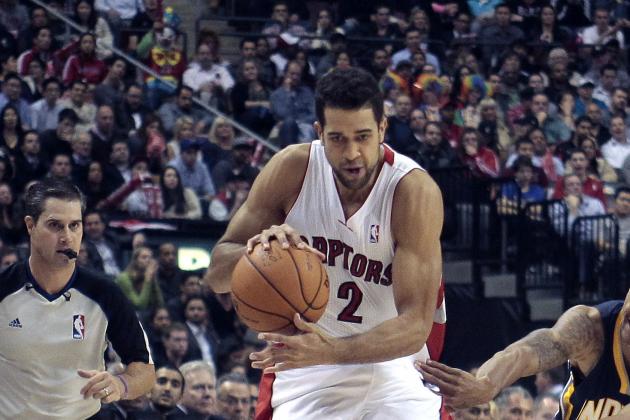 John E. Sokolowski-US PRESSWIRE

Toronto gave then-restricted free agent Landry Fields a shockingly big contract in the offseason, thought by many to be an effort to hamstring the Knicks and prevent them from landing Canadian hero Steve Nash, whom the Raptors greatly coveted.
As you know, the plan failed when Nash was dealt by Phoenix to the Lakers and the Knicks didn't match the bloated offer for Fields.
Don't get me wrong, Fields is a talented player, but he would be the odd man out if Toronto decided to play a big lineup with Bargnani at small forward and Ed Davis inserted into the starting lineup.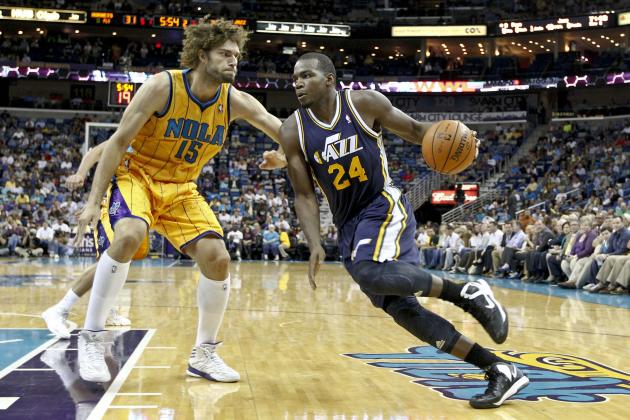 Derick E. Hingle-US PRESSWIRE

Paul Millsap seems chronically undervalued and under-appreciated to me, yet here I am declaring he's the most likely to be benched.
Utah has a logjam at the post player positions, with young big men Derrick Favors and Enes Kanter, positively oozing potential, waiting their turn on the bench behind Millsap and Al Jefferson.
Jazz coach Tyrone Corbin has elected to stick with his veterans but may soon decide to insert Derrick Favors, a dominant interior defender who has the potential to completely alter the opposition's offense, into the starting lineup and immediately convert Millsap into a 6th Man of the Year candidate.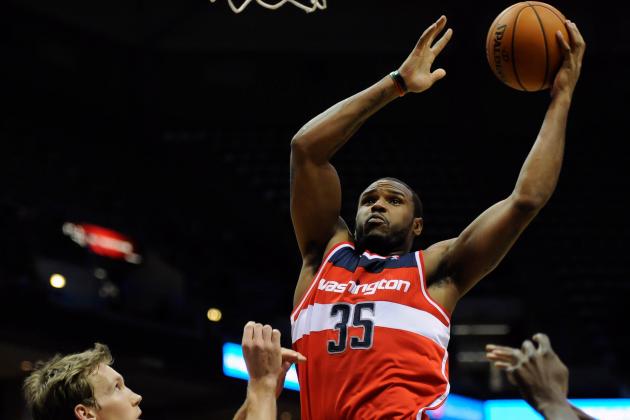 Benny Sieu-US PRESSWIRE

I see Washington's starting rotation as a very fluid entity.
Obviously, John Wall will take back the starting point guard role from A.J. Price once Wall returns from injury, but there are other potential starting lineup moves to be made.
If and when it's clear Washington isn't even going to sniff the playoffs this year, logic dictates that Washington would want to see exactly what they have in young big man Jan Vesely, who's currently a backup.
If Vesely is inserted into the starting lineup, Booker is the only logical choice to be moved out.