2012-13 Fantasy Basketball: 5 Rookies You Want on Your Team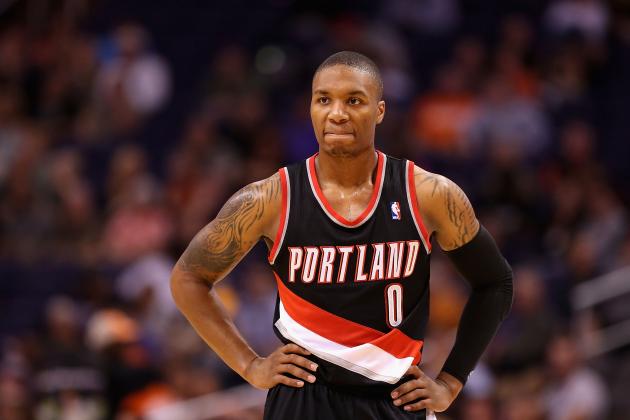 Christian Petersen/Getty Images

In fantasy basketball, any small advantage that can be gained over the competition could make the difference between a playoff berth or playing in the dreaded consolation bracket.
One surefire way to outsmart the competition is to identify the rookies that are set for a big debut season.
This season's rookie class is loaded with great players, but it's important not to overlook proven veterans for a rookie with potential.
For those reasons, evaluating and picking rookies is a tricky but important process.
It's also crucial to analyze the entire situation prior to counting on a rookie to perform like a fantasy veteran.
Remember to ask yourself certain questions.
Will he start? Does his game fit into the offensive system that he is playing in? How does his head coach feel about playing rookies in big situations?
If you ponder such questions and manage to land a player or two on this list, you will be well on your way to claiming a championship.
Begin Slideshow

»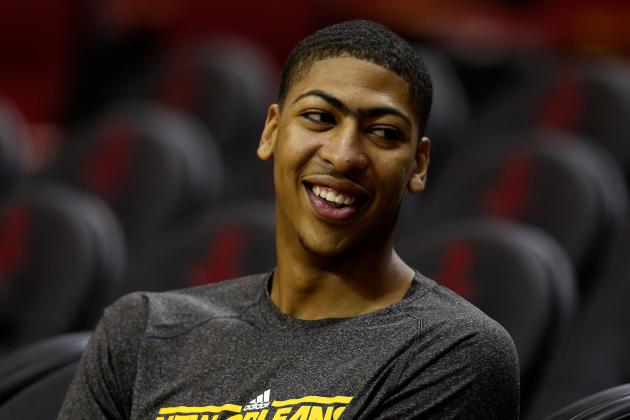 Scott Halleran/Getty Images

It's impossible to make a list about rookies who will have great debut seasons without Anthony Davis.
Simply put, the New Orleans Hornets won the lottery when they won the NBA lottery and the right to draft Davis.
In Davis, the Hornets drafted a player that will almost certainly blossom into one of the NBA's best defenders and all-around players.
The MVP of the 2012 NCAA Tournament has the ball skills of a guard while possessing the size and wingspan of a center. He can shoot the ball like a shooting guard, but can throw it down like a ferocious big man.
The Hornets will be starting Davis at power forward, which means he will log plenty of minutes while adjusting to the speed of the NBA game.
Davis will be one of the NBA's best shot blockers during his rookie campaign, and if there was ever a rookie that could lead the league in blocks, it would be Davis.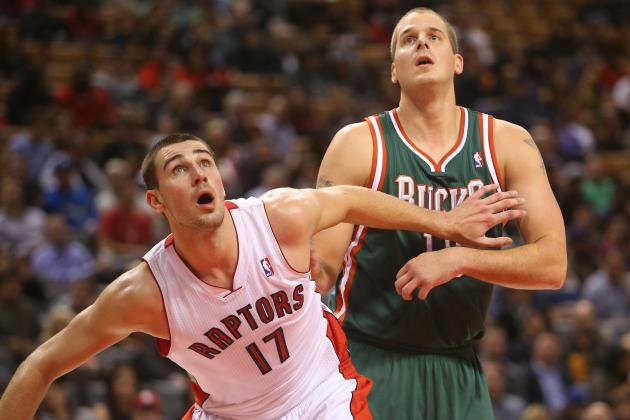 Tom Szczerbowski-US PRESSWIRE

The Toronto Raptors have a chance to be among the league's most improved teams this season, with Jonas Valanciunas being one of the primary reasons.
The Raptors drafted the Lithuanian with the fifth pick in the 2011 draft knowing that he probably wouldn't make his debut with the team until the 2012 season.
After playing overseas for a year, Valanciunas will be the Raptors' starting center this season.
If Valanciunas had declared for the 2012 draft instead of the 2011 edition, he likely would have been selected second behind Anthony Davis.
According to ESPN.com, Valanciunas's average fantasy draft position has been 108.9. Valanciunas may be still available in league's with eight teams or less and is definitely worthy of being picked up.
As the team's starting center, Valanciunas will likely lead the team in rebounds while scoring easy points inside the paint on second chances.
With the arrival of Valanciunas, Andrea Bargnani is going to slide over and play the power forward position, which fits his game much better.
Bargnani is one of the league's most dangerous big men from behind the arc, so Valanciunas will have plenty of room in the paint to produce.
Valanciunas also has the pleasure of playing with two good point guards, as both Kyle Lowry and Jose Calderon will look to utilize the rookie early and often inside.
The 20-year-old Lithuanian plays for a team that is overlooked, but Valanciunas should not be ignored in the fantasy basketball realm.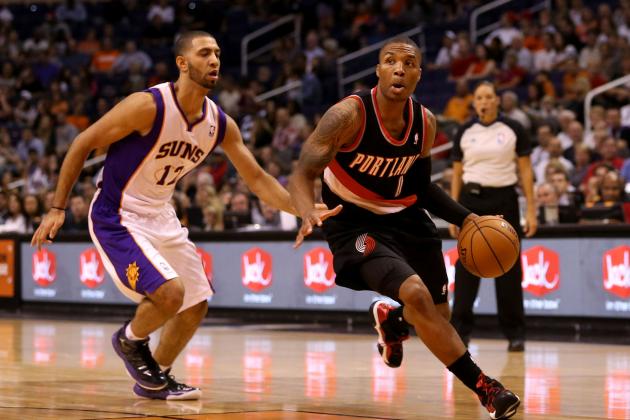 Christian Petersen/Getty Images

If Damian Lillard had played college basketball for a major Division I school, he would have been a household name a couple of years ago.
Instead, Lillard played his college ball at Weber State. Considering that few people had heard of Weber State prior to Lillard, his name was rarely mentioned until the scouting and evaluation process began for the 2012 draft.
If Lillard is able to stay healthy, then it will be a major surprise if he were not in consideration to be the Rookie of the Year at season's end.
It was known that he would be the Portland Trail Blazers starting point guard the moment the team selected him with the sixth pick in the 2012 NBA Draft.
The biggest question surrounding Lillard is whether or not he will be able to perform at a high level against the world's best basketball players. Upon watching Lillard play, the question will be answered quickly.
Lillard is an absolute thrill to watch because of his diverse offensive game, as he is dangerous from behind the arc and is adept at getting the ball to the rim.
During the 2012 Summer League, Lillard averaged 26.5 points, 5.3 rebounds, 4 assists and sunk an average of 2.7 three-pointers per contest. While he won't fill up a stat sheet like that in the NBA, Lillard will be a very effective player this season.
Lillard will play major minutes because the Trail Blazers focus will be on developing their young stars while creating team chemistry.
It isn't as if Lillard won't have help, as LaMarcus Aldridge is one of the league's premier power forwards and Nicolas Batum is quickly emerging as one of the better wing players in the Western Conference.
As a rookie, Lillard will make mistakes. That being said, the positives that he will create will easily overcome the mistakes.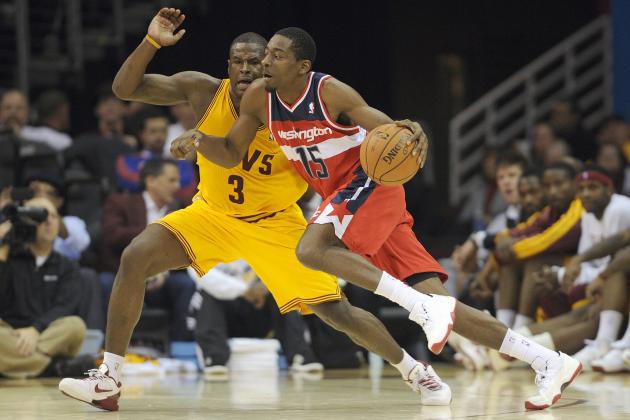 Jason Miller/Getty Images

When the Cleveland Cavaliers drafted Dion Waiters with the fourth pick in the 2012 NBA Draft, they were accused of reaching for a player that didn't make a single start in college.
When Waiters struggled during the Summer League, the Cavs front office was criticized again for taking such a big risk with an important pick.
If Waiters turns out to be a flop, then the Cavs would likely have pushed back their reemergence as a franchise by at least a season or two.
After his first game in the NBA in which he scored 17 points, hit two three-pointers and compiled three steals, it is safe to say that Waiters appears to be a good fit in Byron Scott's offense.
That isn't to say that Waiters will replicate that stat line each night, but it was encouraging to see him play so well in his first regular season game.
With Kyrie Irving slashing to the rim and creating opportunities for his teammates, Waiters is a legitimate fantasy option in deeper leagues.
Waiters was drafted so highly because he is great at getting to the basket, and proved while at Syracuse that he could be a good wing defender in the right system.
Even if you don't think Waiters is going to develop into a star, that doesn't necessarily mean he isn't a passable fantasy option.
Taking a flier on Waiters is a gamble, but he has the potential to have a special rookie season as a starter on a bad NBA team.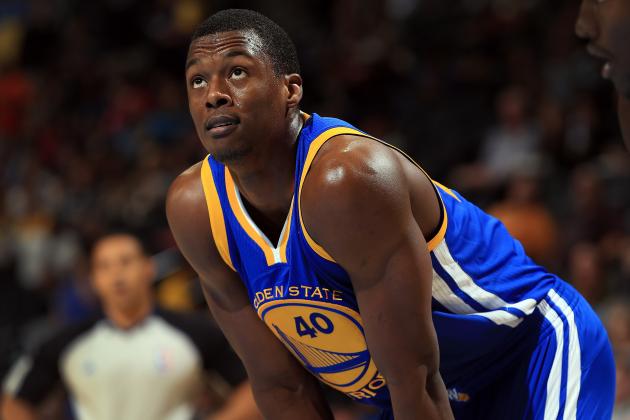 Doug Pensinger/Getty Images

If Harrison Barnes had decided to enter the 2011 NBA Draft rather than returning to North Carolina for his sophomore season, he likely would have been selected inside the top five.
Instead, Barnes returned to school but failed to show the progression that scouts were expecting to see from him in his second collegiate season. Barnes struggled to create his own shot and has lacked the explosiveness to get to the rim consistently.
Throughout his time at North Carolina, the biggest criticism of Barnes was focused on his defensive abilities. While he is 6'8" with a very long wingspan, there are still questions about whether or not he is ready to guard opposing small forwards in the NBA.
Barnes makes up for his lack of explosiveness with a polished offensive game and consistent jump shot.
The Golden State Warriors drafted Barnes with the seventh section of the 2012 draft, as they hope he has the potential to become an elite scorer.
According to MercuryNews.com, Golden State Warriors head coach Mark Jackson named Barnes as the team's starting small forward over Richard Jefferson and Brandon Rush.
Since the focus here is on fantasy basketball, Barnes' potential defensive woes can be discarded because it won't hurt your fantasy team.
The only way that Barnes' defense will hurt fantasy owners is if he is so deficient at the defensive end that he is too much of a liability to play consistent minutes. While I think it will take time for Barnes to develop as a defender, he should be good enough to be passable at the defensive end.
Barnes will be playing alongside Stephen Curry and Klay Thompson, as the Warriors will field one of the league's most dangerous backcourts from behind the arc.
With Thompson and Curry spacing the floor and demanding attention, Barnes will have no shortage of open looks at the basket.
If you're still worried about Barnes' defense cutting into his playing time, then listen to what Jackson told MercuryNews.com about his first round draft pick's effort on defense:
He doesn't give up on plays. He battles. He competes. He knows when he makes mistakes.
Barnes has the upside that you want to see from a rookie, so don't be scared to take a flier on him toward the end of the draft.