5 Reasons You Must Be Excited for NBA 2K13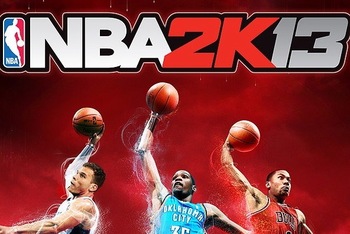 Photo Credit: Stack
One of the most highly-anticipated events of the year has finally arrived. NBA 2K13 is available for purchase on Xbox 360, Playstation 3, Nintendo Wii, Sony PSP, PC and Nintendo Wii U.
If you're not out to buy this game, avoid malls and shopping outlets at all costs. Frantic does not even begin to describe what is about to ensue.
Much like the NFL's Madden franchise, NBA 2K13 has grown to global proportions in popularity. Fans have engulfed themselves in this great series of games, embracing the realistic features that bring the NBA to your home.
For those hesitant to purchase the game, fear not. There is great reason to invest your money in this purchase. As for what those reasons are, the following slides will answer just that.
Whether you're already playing or considering the prospect of a purchase, NBA 2K13 will blow your mind.
5. Allen Iverson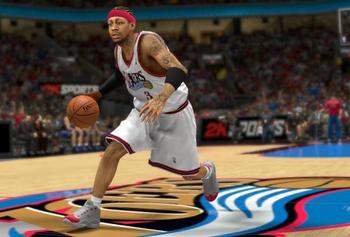 Photo Credit: NBA 2K Facebook
Am I biased? Absolutely. That doesn't change the fact that the most dominant scoring guard of this millenium will be available for use.
And believe you me, Allen Iverson will be the most riveting video game player in the history of the 2K franchise.
From the smoothest crossover of all time to the nothing but the bottom of the net teardrops, balling with Iverson will be like nothing a 2K fan has ever seen. His ability to get to the basket will put Derrick Rose's gameplay to shame.
His smooth, leaned back shooting will offer a more challenging task to master than Kobe Bryant's vaunted J. The challenge, the reward, the glory.
Best of all, those avid Philadelphia 76ers fans will finally be joined as they acknowledge the 2000 Sixers as one of the best teams of our generation. From A.I.'s 60-point eruptions to Dikembe Mutombo's monster swats and finger-waving taunts, this will be the stuff of legends.
And if that's not enough, Larry Legend's Boston Celtics, MJ's Chicago Bulls and Magic Johnson's Los Angeles Lakers will join the fray.
4. All-Star Game Weekend
One of the significant recent absences from the NBA 2K franchise has been the popular All-Star Game Weekend activities. Game modes such as the Slam Dunk Contest and Three-Point Shootout were always an appreciated form of play, but fell absent from NBA 2K12.
In NBA 2K13, the franchise will return to form.
With a revamped dunk system, fans will be able to take their favorite current or former players and throw down some slams. From Blake Griffin to Russell Westbrook to Dominique Wilkins, there will be no end to the possibilities.
Just don't be too shocked when your Twitter feed is overwhelmed by videos of who had the best dunk.
One of my personal favorite modes, the Three-Point Shootout, will also return. Taking your favorite sharpshooter and going toe-to-toe with your friend or the computer is a riveting competition. It's also a great way to develop a feel for how a player shoots as you begin exhibition or franchise mode.
Joining these game modes will be the All-Star Game and Rising Stars Challenge.
3. Improved Animations
NBA 2K12 was widely praised for its realistic gameplay. The animations were as realistic as ever, with players' shooting and dribbling forms mostly accurate. Although there were a few flaws here and there, it was hard to complain about such a significant development.
In NBA 2K13, however, this has been taken to an entirely new level.
The biggest improvement will be the "in-betweens." Things such as how a player grips the ball, reacts to a change of direction or hangs on the rim will all be taken into account.
Even a player's muscle definition and facial expressions have been improved.
The addition of new shots, dunks, layups and collisions will all improve gameplay and offer a more realistic feel to the game. For that reason, it's become virtually impossible not to be excited about the potential for a realistic battle between you and a friend.
Ready to purchase, yet?
2. Career Mode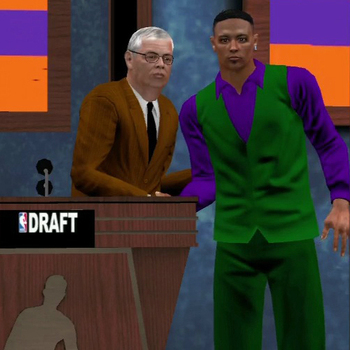 Photo Credit: Ronnie 2K's Twitter Page.
For those who live out their dreams via fantasy, you are well-aware of the benefits of NBA 2K's expansive career mode. In 2K13, the improvements to the best game mode in all of sports video game franchises will blow your mind.
There are simple things, such as being able to design your off-the-court outfits. Then there are the more in-depth features, such as entering contract talks, requesting the firing of your coach or taking your teammates out for dinner.
Expanding on the previous point, Madden fans realize that NBA 2K13 finally followed suit and brought in the feature of general manager meetings.
While career mode may not be for all, it is a great way to experience the in's and out's of an NBA player's life. With the gameplay also certain to improve, this well-polished area of play has become all the more appealing to the millions who have enjoyed it before.
1. '92 Dream Team vs. 2012 Olympics Team
Kobe vs. Jordan. Dream Team vs. 2012 Team. Limitless possibilities.
Who would win if the 2012 Dream Team played the real 1992 Dream Team?
For those who decide to purchase or rent NBA 2K13, you will be able to answer that question in your own way. Both teams are available for use and the game that we've dreamed of can finally be put into motion.
Albeit video game motion.
Who doesn't want to watch Michael Jordan and Kobe Bryant go toe-to-toe? Why would anyone argue against witnessing Kevin Durant attempt to score on Scottie Pippen's vaunted perimeter defense?
And can anyone help but salivate at the prospect of Magic Johnson going toe-to-toe with LeBron James?
Although this remains a fantasy, avid fans can finally live out their dreams via NBA 2K13. The war between friends and online opponents has just been elevated to a new level and, for that reason, you must be excited about NBA 2K13.
The only question is, Xbox 360 or Playstation 3?
Keep Reading