5 NBA Expiring Contracts Guaranteed to Be Used as Trade Chips in 2012-13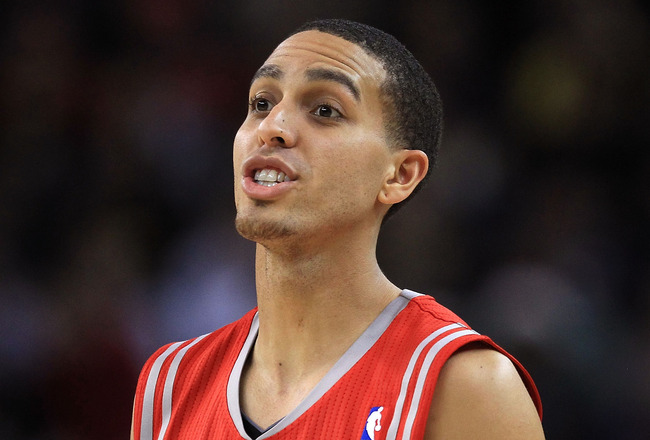 Ezra Shaw/Getty Images
There's always a chance that young, soon-to-be restricted free agents like Tyreke Evans or Brandon Jennings could be on the move, but there's another brand of expiring contract that's become a sought-after commodity for altogether different reasons.
Namely ones of the financial variety.
For organizations attempting to extricate themselves from bloated cap figures and too many big contracts, an expiring deal or two could be an important step towards roster flexibility. That's why new Atlanta Hawks GM Danny Ferry acquired several such contracts this summer, including those belonging to Devin Harris, Anthony Morrow and Kyle Korver.
Expiring contracts can obviously serve more than one function. The players who own them just might have something to contribute on the floor, and the interest in impressing summer suitors might motivate them to do just that.
Between the financial benefits and the possibility of renting a guy who has something to prove, deals nearing their ends can be attractive assets.
Here are a few that could very well be on the move before the trade deadline.
Daniel Gibson, PG, Cleveland Cavaliers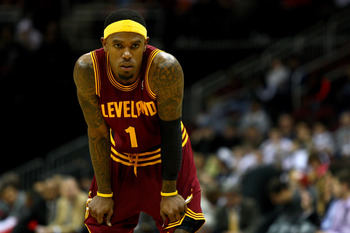 Chris Chambers/Getty Images
On the one hand, the Cleveland Cavaliers can ill-afford to part with the little depth they have behind guards Kyrie Irving and Dion Waiters. That might make it difficult to part with Daniel Gibson, a combo-guard who looks primarily to score first and pass second.
The Cavs could also be reluctant to lose a perimeter shooter, given how few of them dot the rotation. Gibson has made nearly 42 percent of his career three-point attempts—attempts that count for over half of his total shots.
On the other hand, though, the organization will have plenty of cap space with or without Gibson's deal expiring.
The opportunity to play alongside Irving could lure a premium free agent this summer or next, but the Cavs could very well look to acquire some talent via trade given that Cleveland probably won't be the first stop for big names anytime soon.
Gibson's $4.8 million deal could also be paired with Luke Walton's $6 million contract in an attempt to land an even pricier addition.
Cleveland won't move Gibson for the sake of moving him, but the Cavs will have to entertain the possibility if they find an opportunity to add the kind of piece that might not be available next summer.
This may be a rebuilding team, but it isn't one that is looking to hang around that draft lottery forever.
DeSagana Diop, C, Charlotte Bobcats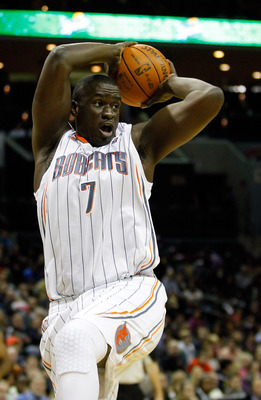 Streeter Lecka/Getty Images
Desagana Diop has become an afterthought since the Charlotte Bobcats acquired him from the Dallas Mavericks, and he's been an expensive one at that.
With second-year big man Bismack Biyombo and newly acquired Brendan Haywood manning the paint this season, Diop has become even more expendable.
The Bobcats may very well prefer to hold on to Diop and pay the $7.4 million remaining on his deal, but the organization's decision to exchange Corey Maggette for Ben Gordon (whose contract lasts a year longer than Maggette's) suggests that Charlotte's more interested in making a run at free agents in the summer of 2014.
If that's the case, preserving cap flexibility for this coming summer might not be a high priority.
Given that Charlotte is the last place any star wants to play at the moment, there's a good argument to be made that this summer's cap space shouldn't be a high priority. If the opportunity to make some gradual improvements to the roster comes along, Diop's deal will be one of the team's more enticing trade chips—albeit one of its very few enticing trade chips.
Jose Calderon, PG, Toronto Raptors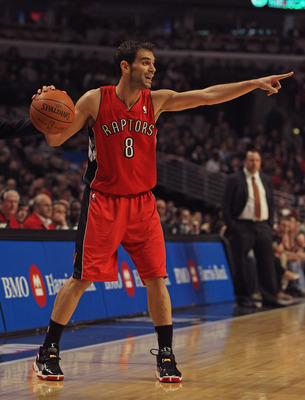 Jonathan Daniel/Getty Images
It's not hard to see Jose Calderon playing a backup role for some teams, but it just doesn't make much sense for him to play that role for the Toronto Raptors now that Kyle Lowry will be running the point.
The 30-year-old averaged nearly 34 minutes and 8.8 assists per game last season.
It's one thing for him to platoon with a so-so or emerging floor general, but it's quite another for him to be buried behind a very capable starter on a team still struggling to take that next step. There's little doubt Lowry will be playing the vast majority of minutes at the point.
Plus, Calderon is one of the better trade targets out there.
He brings far more than an expiring deal to the table and reasons to be an intriguing rental for playoff teams that need another facilitator in the backcourt. And from the Raptors' perspective, taking on a long-term deal doesn't seem all that inconsistent with what seems like an attempt to start winning sooner, rather than later.
Toronto agreed to pay Landry Fields nearly $19 million over the course of the next three seasons, so you can pretty safely assume this isn't a team that's trying to clear the books. If Calderon can land them a better player than they'd be able to sign on the open market next summer, he'll be gone in no time.
The fact that the team could package him with any number of young assets like DeMar DeRozan, Ed Davis or rookie Terrence Ross means this club could even find itself in good position to make a run at some premium talent, should it become available.
Kevin Martin, SG, Houston Rockets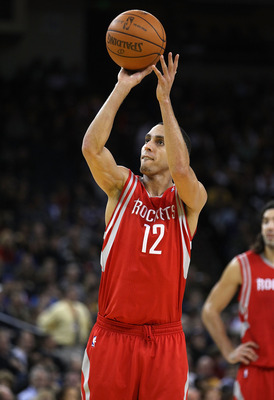 Ezra Shaw/Getty Images
If the Houston Rockets somehow get out to an improbable quick start, then shooting guard Kevin Martin very well may stick around.
Given how many new pieces head coach Kevin McHale will be working with, though, that hypothetical quick start is looking especially hypothetical.
In the more-likely event that Houston resembles the rebuilding squad we expect it to be, then it just doesn't make much sense for Martin to stick around—especially with rookie guard Jeremy Lamb looking to get as much playing time and experience as possible.
We also know that the Rockets were in the market for a big-time star this summer, looking to either acquire Dwight Howard straight-up or facilitate his move to the Los Angeles Lakers by taking Andrew Bynum.
If GM Daryl Morey is still looking to add a franchise player, Martin's expiring $12.4 million could go a long way in acquiring one. Such a deal would probably require the inclusion of some younger prospects like Royce White, Terrence Jones or Patrick Patterson, but Houston has plenty of youth at the moment.
Martin isn't necessarily a lock to go anywhere.
Given how young this team's core is, Houston could very well opt to stay a more patient course and take advantage of its cap space when the right opportunity comes along.
In that scenario, replacing Martin's deal with a longer contract would be significantly less appealing.
Paul Millsap, PF, Utah Jazz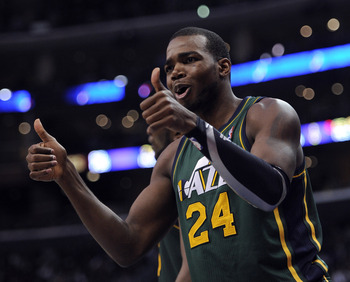 Harry How/Getty Images
The remaining $8.6 million left on Paul Millsap's deal has to look pretty good to playoff teams with their hearts set on a short-term fix.
The Utah Jazz certainly stand a solid chance of returning to the postseason, but it's hard to imagine them getting out of the first round. Meanwhile, the Jazz have young big men like Derrick Favors and Enes Kanter to think about.
Millsap makes this team better, but he does so at the expense of player development that could benefit this squad going forward.
With youngsters like Gordon Hayward and Alec Burks projected to be the team's core of the future, the Jazz could start selling off some of the veterans anytime now. If Utah gets off to a slow start this season, those veterans will look more and more like impediments to a youth movement than key pieces for any playoff run.
Millsap doesn't have great size for a guy who's supposed to mix it up in the paint, but the power forward averaged 16.6 points per game last season and would make for a perfect complementary scorer on a good team.
He also rebounds well at 6'8" and averaged nearly two steals a game last season.
Jazz fans won't want to see him go, but it could very well be for the best. This roster needs a playmaker in the backcourt more than it needs Millsap, so a shakeup makes good sense.
Keep Reading