5 NBA Teams That Are Better off Tanking the 2012-13 Season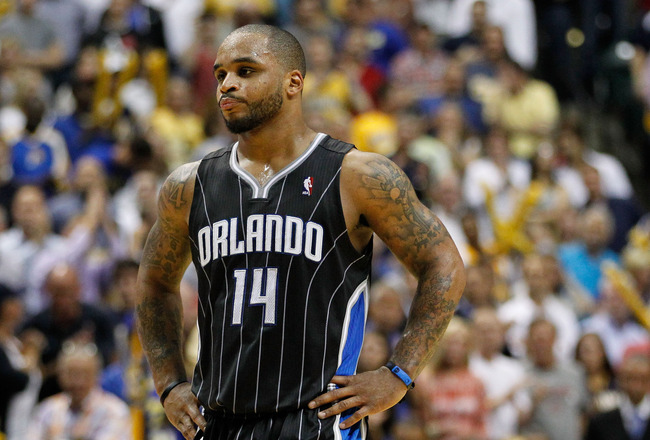 Gregory Shamus/Getty Images
The NBA is a fascinating league for a multitude of reasons, one of them being that if you aren't one of the few teams that are truly contending for a title, the next best alternative is to bottom out with the hopes of landing a high lottery pick.
In other professional sports leagues, the goal is to just get into the playoffs, the thinking being that anything can happen once you're in. Look at the 2011 St.Louis Cardinals or the 2011-12 Los Angeles Kings, who each snuck in as bottom seeds in their respective playoffs and went on championship runs. That doesn't happen in the NBA. The lowest seed to ever win an NBA title was a sixth seed, the 1994-95 Houston Rockets.
To be one of those few contending teams, you need top-of-the-lottery talent. Just look at who played in the 2012 NBA Finals. Each member of both the Thunder and the Heat's "Big Threes" were top-five picks.
Here are five teams who are better off losing a lot in 2012-13 and building from the top of the 2013 draft.
Charlotte Bobcats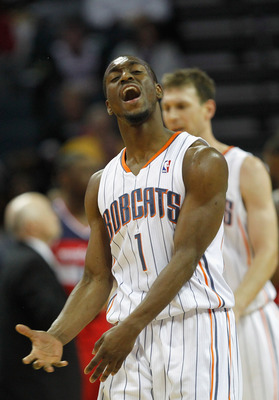 Streeter Lecka/Getty Images
After finishing with the worst percentage in NBA history in 2011-12 and losing the Anthony Davis Sweepstakes, the Bobcats made the right decision by grabbing the talented and hardworking Michael Kidd-Gilchrist in the draft.
But, as we saw in his lone year at Kentucky, Kidd-Gilchrist's game thrives when he has the right talent around him. He isn't the type of player such as Davis, who will be able to give a team with mediocre talent surrounding him a huge boost in the win column right away.
The Bobcats have no shot at making the playoffs and realistically don't have much of a chance of not finishing in the bottom two of the Eastern Conference.
If the 'Cats are ever going to become anything more than what they are right now, the laughing stock of the NBA, then they are going to need another very high lottery pick in next year's draft.
Orlando Magic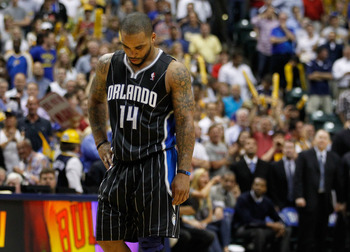 Gregory Shamus/Getty Images
The 2011-12 Magic didn't have a ton of talent outside of Dwight Howard. And unfortunately for the team's fans, the top player they acquired in the deal that shipped the big man to Los Angeles was Arron Afflalo (while I think Afflalo is a valuable asset, this is still a player who has a career PPG average of 8.8).
But trading Dwight Howard wasn't the only significant move the team made this offseason. They also signed and traded away the underrated (21.67 PER in 2011-12) and sharpshooting (39.3 percent from long range in 2011-12) Ryan Anderson to the New Orleans Hornets.
The Magic weren't even a championship-caliber team with Howard and Anderson, and now they aren't even close to a playoff team.
And when those are your circumstances, it's time to bottom out.
Houston Rockets
Bob Levey/Getty Images
Speaking of Dwight Howard, Rockets GM Daryl Morey went all in during his pursuit of the now Laker.
He stockpiled draft picks and notably refused to match a reasonable four-year offer sheet worth $30 million for PG Goran Dragic (18.03 PER in 2011-12), traded PG Kyle Lowry (18.49 PER in 2011-12) to the Toronto Raptors and amnestied Luis Scola (15.5 PPG and 6.5 RPG in 2011-12).
When his pursuit failed, it left the team with three draft picks in the teens. While Houston did very well with those picks, grabbing Jeremy Lamb, Royce White and Terrance Jones, none of them appear to have franchise-altering capabilities.
Still, with the team also signing Jeremy Lin and Omer Asik (for whom they overpaid), the Rockets have a very compelling roster.
The team has a lot of young pieces, but nothing resembling a franchise player. In today's league, that's necessary to compete for a title (actually, you need multiple).
And that last point is why I liked what Morey did this offseason. The Rockets previously had a roster that would continue to float in the middle of the pack for years to come.
Morey knew the team needed a star and even though he failed, he took the team out of no-mans' land and thrust them into rebuilding, giving them a better chance to draft a potential star in 2013.
Phoenix Suns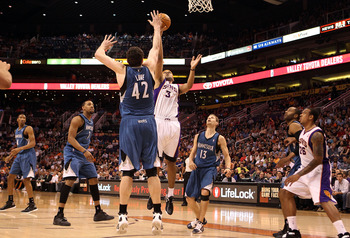 Christian Petersen/Getty Images
It really is a testament to the now departed Steve Nash that the 2011-12 Suns almost made it into the playoffs, considering the lack of overall talent.
To their credit, the Suns did help cushion the blow at PG by drafting Kendall Marshall and signing Goran Dragic, while also notably upgrading elsewhere by winning Luis Scola in his amnesty auction and signing Michael Beasley.
The 2012-13 Suns have a good amount of solid players; still, none of them are elite. Really, none of them are remotely close to having that rank bestowed on them.
Just like the Rockets, the Suns are in need of young and elite talent to successfully rebuild their franchise and seriously contend anytime in the foreseeable future.
And the way to that talent is to lose in 2012-13.
Sacramento Kings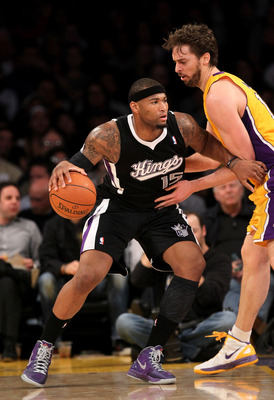 Stephen Dunn/Getty Images
Top to bottom, the Kings' roster is in rough shape at the moment. But unlike many of the other teams on this list who also have personnel issues, they actually do have a premier young talent in DeMarcus Cousins.
Cousins was dominant in 2011-12, finishing with a stellar 21.72 PER with per game averages of 18.1 points, 11.0 rebounds and 1.2 blocks.
But even with Cousins' breakout season, they still only won 22 games, which led to them being able to steal Thomas Robinson at No. 5 in this year's draft.
While Robinson and Cousins create quite the frontcourt, with Tyreke Evans not becoming the elite player it looked like he one day would during his rookie season, the Kings still need a lot more talent (especially at small forward) on their roster if they are to sniff contention anytime soon.
Keep Reading