Predicting Who Will Be the Biggest NBA Rookie Surprises of 2012-13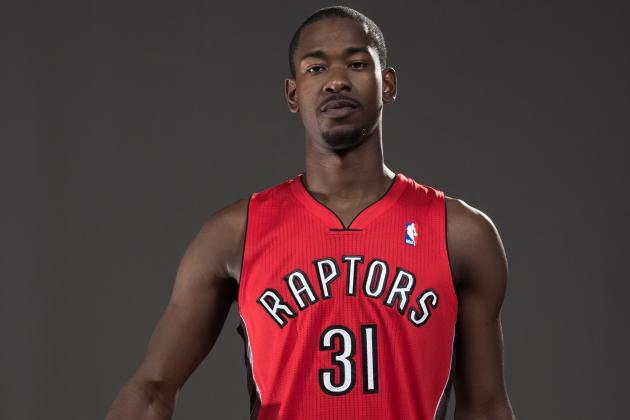 Nick Laham/Getty Images

As the gap between the haves and the have-nots of today's NBA widens, the importance of the NBA draft may be at an all-time high.
Drafting and successfully predicting future potential is far from an exact science, which leaves us with so many draft surprises each year.
Truth be told, there's a great chance that many of the first-round picks will fail to make an impact in the 2012-13 season, and some will fail to ever impact their clubs in a positive manner.
But history tells us that some of these teams got it right on June 28, 2012. And history also tells us that some of those teams found talent outside of the top 10, or even outside of the first round.
Some draft-day war rooms were frantically searching for a franchise player. Other clubs had specific areas they were hoping to shore up. Some organizations simply targeted the best player to add depth to their already strong rosters.
Luckily for all of these teams, the 2012 NBA draft had a little of everything.
Begin Slideshow

»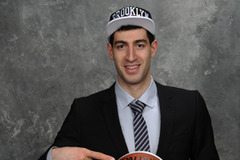 The Vitals
6'8", 207 lbs.
No. 54 pick (Philadelphia, traded to Brooklyn for cash)
The Scouting Report
A prototypical tweener forward, Shengelia was originally acquired with the idea of letting the 20-year-old season his game in Europe.
But a productive tenure in the Orlando Summer League netted him a two-year deal to stay put.
He plays with more physicality than a prototypical stretch 4 (he split time at both forward positions in the summer) and uses his quickness to attack the lane.
With question marks surrounding Brooklyn's backup bigs (journeyman Reggie Evans and fellow rookie Mirza Teletovic), Shengelia could factor heavily in coach Avery Johnson's rotation.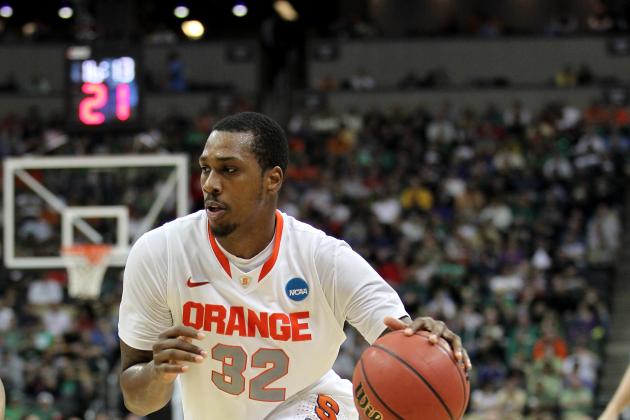 Gregory Shamus/Getty Images

The Vitals
6'7", 210 lbs.
No. 51 pick (Boston)
The Scouting Report
Joseph spent a good part of his senior season disappointing Syracuse fans with up-and-down production that featured dips in both his scoring (14.3 to 13.4) and rebounding (5.2 to 4.7) from his junior campaign.
But credit goes to Joseph here. He was making his game more NBA-friendly.
Gone were the post battles of the former combo forward, replaced with a perimeter-oriented game that featured strong drives to the basket and an improved midrange jumper.
How has development come along? Good enough for Celtics coach Doc Rivers to call him the "biggest surprise" of the Orlando Summer League in an interview with Comcast Sports Net.
Likely slotted behind the 34-year-old Paul Pierce and combo forward Jeff Green (who missed the 2011-12 season), Joseph should find his way to a better-than-you'd-expect rookie season.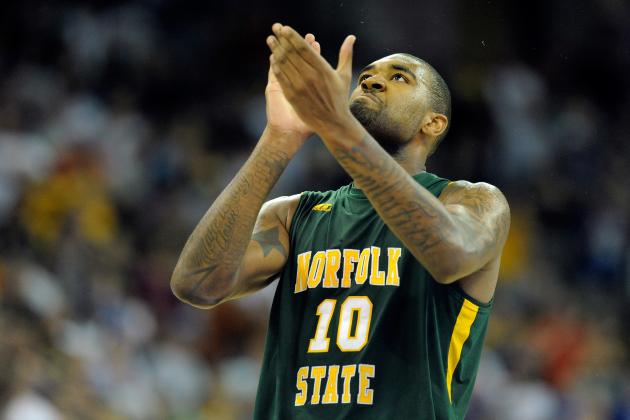 Eric Francis/Getty Images

The Vitals
6'10" 224 lbs.
No. 49 pick (Orlando)
The Scouting Report
O'Quinn may have his made his name with an incredible March run in which his No. 15 seeded Norfolk State squad shocked second-seeded Missouri, but the bruiser didn't miss a beat over the summer.
A second-team selection of the Orlando Summer League, O'Quinn played with a chip on his shoulder that you should expect from one of the rarest types of NBA players (he graduated high school with a single scholarship offer, according to New York Daily News).
He may not have the build of a prototypical NBA center, but with so many teams embracing hybrid big men, that concern is reduced.
With Dwight Howard out of the picture, O'Quinn won't face the uphill battle for minutes that most second-rounders do.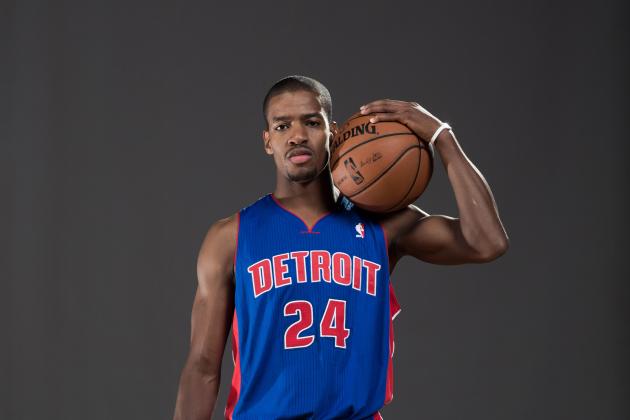 Nick Laham/Getty Images

The Vitals
6'6", 200-lbs.
No. 44 pick (Detroit)
The Scouting Report
The second-leading scorer of that Tigers team that fell to O'Quinn's Spartans, English heads to Detroit with an NBA-ready outside shot and other tricks in his arsenal.
He has the frame to play the off guard in the league, despite having some concerns with his strength and athleticism.
But that perimeter shooting (he connected on nearly 46 percent of his long-range looks as a senior) combined with the departure of Ben Gordon should earn English steady minutes in an underwhelming Pistons backcourt.
With a good head on his shoulders and high basketball IQ, expect English to contend to be the Pistons' first guard off the bench.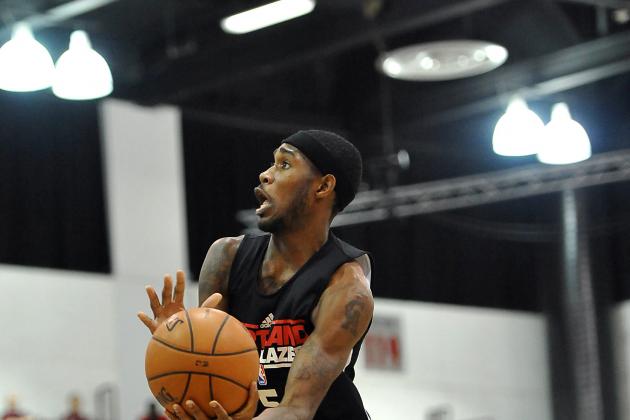 Jayne Kamin-Oncea-US PRESSWIRE

The Vitals
6'5", 170 lbs.
No. 40 pick (Portland)
The Scouting Report
In case Barton's impressive numbers from his sophomore season at Memphis (18.0 points, 8.0 rebounds) didn't grab your attention, it's time to take note.
He's not Kevin Durant, and probably never will be. But on certain nights (like this one in Baltimore in an Under Armour-sponsored pro-am game), he's got enough weapons to fool you for a glance.
He needs to work on his frame, much like Durant did when he first entered the league.
But Barton has enough skills that he could contribute even at his size.
He was the highest-rated shooting guard by Scout.com and ESPN.com in his 2010 class and could be the spark plug for the bench that Portland thought it had last season with Jamal Crawford.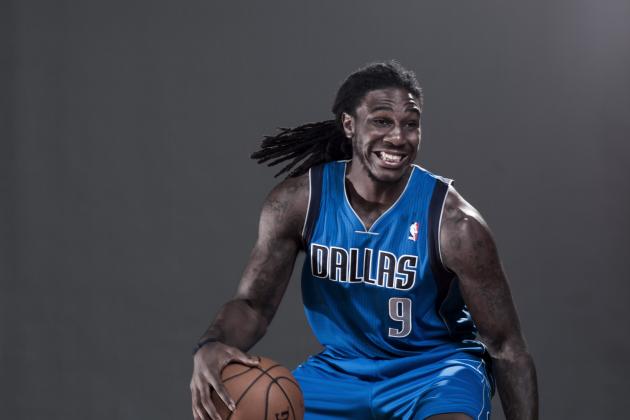 Nick Laham/Getty Images

The Vitals
6'6", 235 lbs.
No. 34 pick (Cleveland, traded to Dallas with Jared Cunningham (No. 24 pick) and Bernard James (No. 33 pick) for Tyler Zeller (No. 17 pick)
The Scouting Report
Crowder will likely never be the most talented player on the floor in an NBA game, but that doesn't mean he'll go unnoticed.
At his best, the former Marquette star is a stat-sheet stuffer (averaging better than 17 points, eight rebounds, two steals and a block as a senior).
To draw from one of sports' longest-held cliches, Crowder plays the game the right way. He's a strong, imposing defender capable of banging in the defensive post or stepping out on a wing player.
But it's his infectious energy level that could see him devouring any minutes left over by Shawn Marion.
Just take a look at his picture...the guy goes 100 percent in a photo shoot.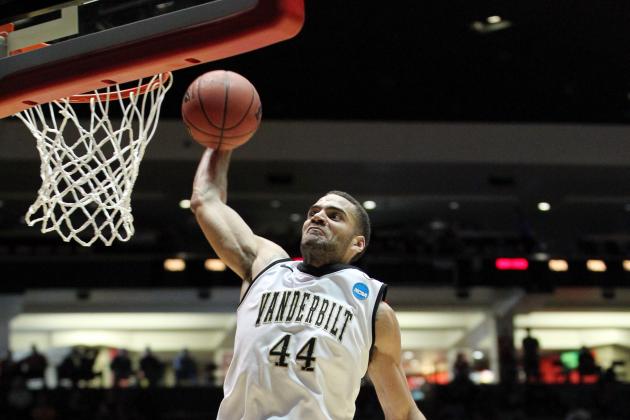 Nelson Chenault-US PRESSWIRE

The Vitals
6'7", 225 lbs.
No. 31 pick (Charlotte)
The Scouting Report
A seasoned rookie, Taylor's a rare Round 2 find.
He shoots well, he finishes at the basket, he's a great athlete and he's a physical defender.
His skill set has kept him on the NBA radar throughout his collegiate career, but it wasn't until his senior season that he was finally able to put all of the pieces together.
His three-point percentage as a senior (42.3) was actually higher than the percentages of his freshman and sophomore seasons combined (22.0 and 9.1, respectively).
Any worries of those numbers being fluky are alleviated after watching his drastically improved shooting form that's both quicker and more fluid.
He has all of the tools to post the most impressive season of his team's rookies. And as a member of the Bobcats, that's saying something.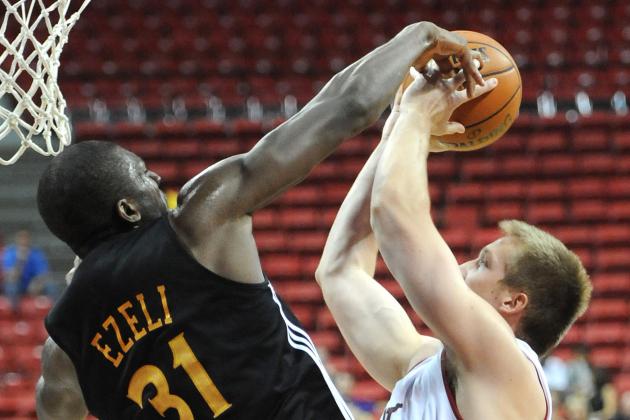 Jayne Kamin-Oncea-US PRESSWIRE

The Vitals
6'11", 255 lbs.
No. 30 pick (Golden State)
The Scouting Report
Few 22-year-olds enter the NBA with the type of upside that Ezeli possesses.
And that statement has less to do with his basketball abilities or his physical tools and more to do with the simple fact that he's only been playing the game for a short amount of time.
A Nigeria native, he entered Vanderbilt about as raw as a prospect could be, evident by his paltry 3.8-point and 3.2-rebound averages he posted in his sophomore season.
But since grabbing a starting spot as a junior, he has emerged as one of the best defensive big men in the country, averaging better than two blocks per game in both his junior and senior seasons.
His offensive game is clearly trailing his defensive game, but it's not entirely lacking.
With Andrew Bogut likely to miss all of training camp and some (or all) of the preseason (according to Contra Costa Times reporter Marcus Thompson II), Ezeli already looks like a better option for coach Mark Jackson's starting center than Andris Biedrins.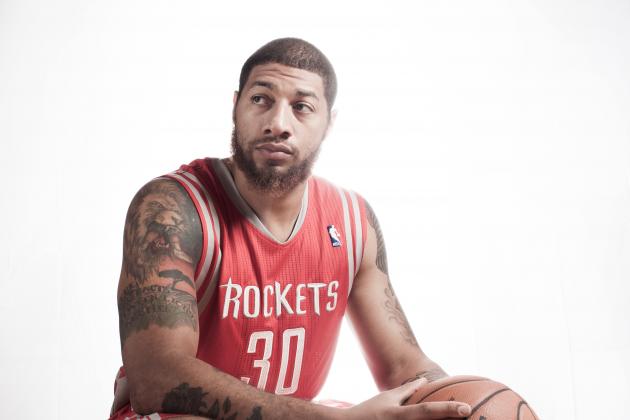 Nick Laham/Getty Images

The Vitals
6'8", 261 lbs.
No. 16 pick (Houston)
The Scouting Report
Some players enter the league with questions about their role because they don't have the right size/skill combination, or their style of play doesn't match their physical attributes.
Other players are tough to peg because they do so many different things well that it's hard to figure out what their strength really is.
White falls into the latter category.
He was the only player in Division I to lead his team (Iowa State) in each of the following categories: points, assists, rebounds, steals and blocked shots.
He possesses good touch around the basket, passes better than most guards and has incredible athleticism for his size.
So what if Houston struck out in its attempts to trade or sign a superstar; the Rockets may have found one in White.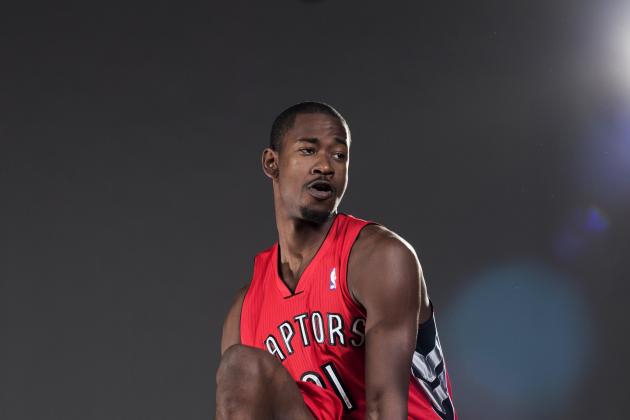 Nick Laham/Getty Images

The Vitals
6'6", 195 lbs.
No. 8 pick (Toronto)
The Scouting Report
On the surface, Ross seems to fill a few needs for Toronto, notably as both a shooter and a small forward.
But the pick wasn't as well received as the fit would have suggested.
USA Today's Adi Joseph gave the pick a B- despite noting Ross' ability to "shoot, slash and defend" and his "excellent" athleticism.
CBSSports.com's Matt Moore dubbed the pick "a reach" and would have preferred the club move down.
Ross' potency earned him pre-draft comparisons to scorers Nick Young and J.R. Smith, two players who can score in stretches with any players in the league.
But those players still don't know there are two ends to a basketball court. Ross, on the other hand, projects on the low end to be an above-average defender and has all of the tools to become an elite defender.