Most Underpaid and Overpaid Players on the Boston Celtics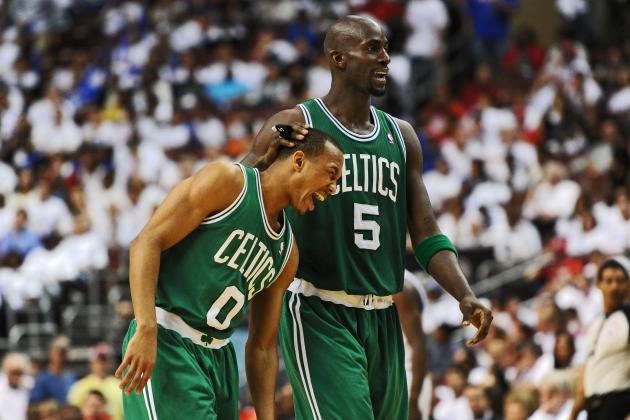 Drew Hallowell/Getty Images

Over the last decade, NBA fans have seen their teams become huge messes because they overpaid too much for players. The New York Knicks had that problem a few years back when they were handing out big contracts to guys like Jerome James.
In a league with a salary cap, it's important to get the best value you can out of a player, as overpaying too many players can ruin your chances of winning a title.
Fortunately for Boston Celtic fans, the majority of their players are underpaid which is why they have a chance of winning the East this season.
Begin Slideshow

»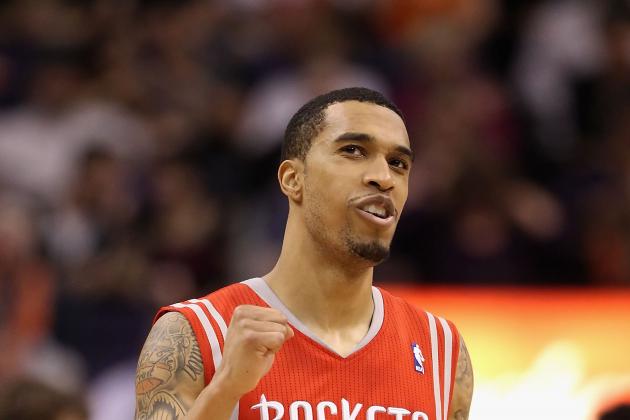 Christian Petersen/Getty Images

Lee is paid very little for a player good enough to start on a contender. It was only a few years ago that he was part of a backcourt that took the Orlando Magic to the NBA Finals in 2009.
Although it's unlikely he will be starting this year because of Avery Bradley, Lee will play an important role off of a bench that could be the league's best.
Last year with the Houston Rockets, Lee averaged 11.4 points per game, 2.7 rebounds per game and shot over 40 percent from behind the arc.
The Celtics are fortunate Lee is only being paid $5 million next season, as he shown in his NBA career that he is worth a lot more than that.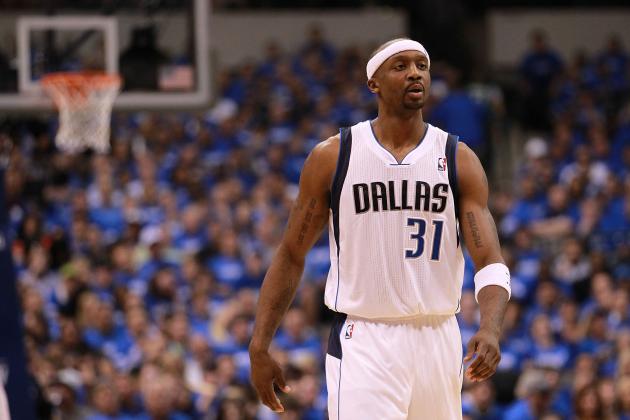 Ronald Martinez/Getty Images

Terry took a significant pay cut this offseason so he could try and win another ring with the Boston Celtics.
"The Jet" is one of the best sixth men in the game today. He provides scoring and energy off the bench, and was one of the main reason the Dallas Mavericks won a title back in 2010.
Last year, Terry averaged 15.1 points per game and shot 88 percent from the free-throw line. If he can repeat those numbers this season, the Celtics may have scored the biggest bargain in free agency.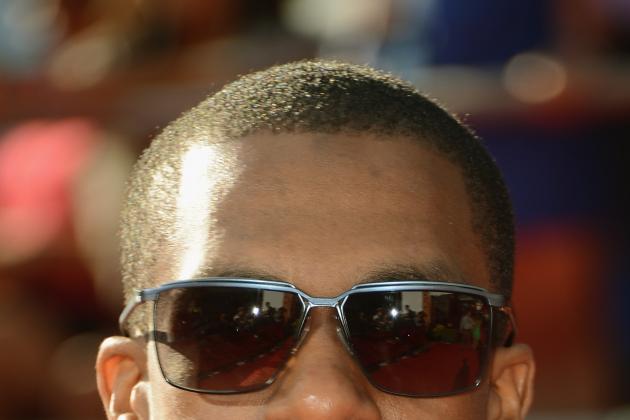 Frazer Harrison/Getty Images

Although the $11 million Rajon Rondo will make next season is a lot of money, he should be paid the same as elite point guards Chris Paul and Deron Williams.
Rondo showed in last year's playoffs how valuable of a player he is when he averaged an absurd line of 20.9 points, 11.3 assists and 6.9 rebounds per game in the Conference Finals.
Rondo has always put up big numbers, but he played even more exceptional when the games got more important.
He is clearly one of the best, if not the best, point guard in the game right now, and deserves to be paid like he is.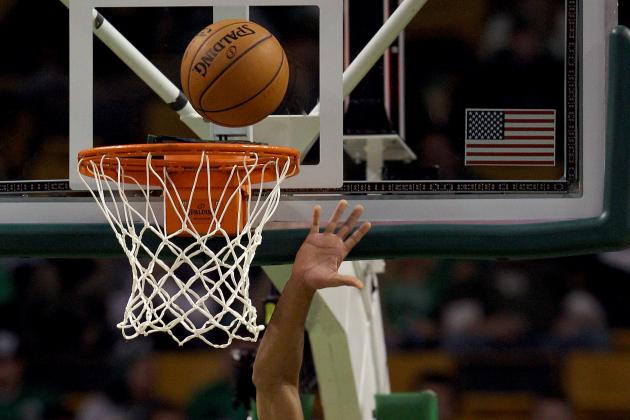 Elsa/Getty Images

Avery Bradley is an easy candidate for the Celtics' most underpaid player because he's still in his rookie contract.
Bradley didn't do much in his rookie season in Beantown, but improved mightily last season, eventually taking over for future Hall of Famer, Ray Allen, in the starting lineup.
As a starter for the Celtics, Bradley averaged 12.3 points per game and shot 50 percent from the field and 46.5 percent from three.
Bradley is only on the books for $1.6 million next season, so there is no question he is the Celtics most underpaid player. However, he shouldn't worry as he will be getting paid what he deserves when he becomes a restricted free agent in 2014.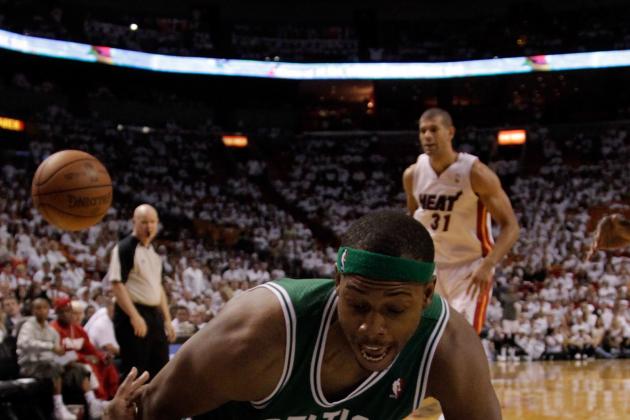 Mike Ehrmann/Getty Images

While Pierce is a Celtics legend and will go into the Hall of Fame one day, his contract is currently the highest on Boston's roster by almost $5 million.
Pierce is clearly very important to Boston's success and they would be unable to go far in the postseason without him, but in an ideal world Pierce would be making quite a bit less than the $16.8 million he's scheduled to make next season.
Fortunately for the Celtics, the majority of the players on the roster are paid less than what they should be, and that allows them to overpay to keep a star player like Pierce.
Although Pierce is clearly overpaid, he is an integral part of the Boston Celtics and he deserved a big contract after taking the Celtics to two NBA Finals.