Dez Bryant and More Athletes Who Need Their Own Set of Rules
Ronald Martinez/Getty Images
Dez Bryant has a babysitter, but why stop there?
Really, it's time to take this awesome idea put forth by the Dallas Cowboys and extrapolate it to multiple sports and a myriad of other athletes across the world.
As ESPN reports, the Cowboys receiver has been hit with a new set of rules, restricting where he can go and what time he can leave his house.
Allow me to grab this idea bull by the horns and traipse all over the sports world to deliver some rules to other athletes who need it.
I am only getting the party started, so please chime in with the athletes and the set of rules you would love to see them hit with.
Without further adieu, let's clean up the sports world and make it a better place for our children.
Dez Bryant: Babysitter's Club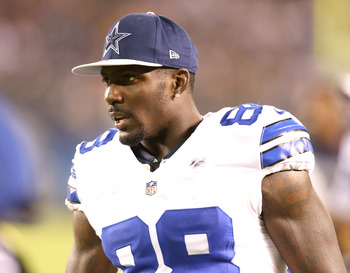 Stephen Dunn/Getty Images
We might as well start with the main man himself.
The Dallas Cowboys were not about to have their star receiver go on a regular season rampage and possibly be lost for the season. So they installed some Dez Bryant rules, and have given us the impetus behind this list.
The ESPN report states:
Some of the guidelines say Bryant has a midnight curfew, can't drink alcohol or attend strip clubs and must have a security team taking him to and from team functions, practices and games.
There is a revolution in the NFL, and it's having star players get their very own babysitter. If there is any trouble, you can reach Jerry Jones on his cell phone and little Dezy has to be in bed right after Yo Gabba Gabba ends.
Pau Gasol: Mandated Shave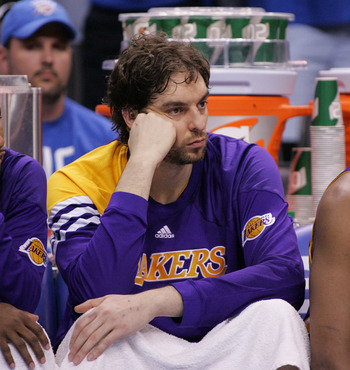 Brett Deering/Getty Images
He saunters out onto the NBA floor with a beard that looks like Alec Baldwin's chest or Robin William's thigh, and we are all just supposed to accept it.
No longer.
It's time we make Lakers games a little more palatable and shave Pau Gasol until he looks pleasing to the eyes.
We are going to need a bigger razor.
Juan Uribe and Joe Blanton: Permanent Vacations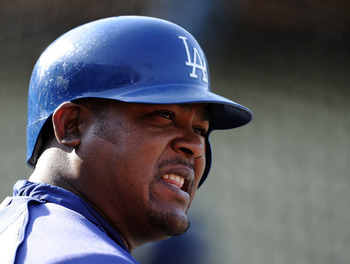 Harry How/Getty Images
Joe Blanton and Juan Uribe join a bent Slinky and Kim Kardashian as the most useless things in the world.
Juan Uribe can be seen swinging with his eyes closed at an LA Dodgers game near you. When he isn't doing that, he is busy watching strike threes being called as if he was thinking about the late-night buffet he was going to hit after the game.
And then there is Blanton who happens to be an MLB pitcher who seems unable an completely disinterested with getting MLB hitters out.
It's like they are both on a mission to sully every team they touch, but we are done with all their silly sullying ways.
Having them out of the sport would improve the MLB product across the board by 73% (This is a very real stat that I just made up).
Kevin Durant: Hollywood Extradition
So you went and made a kids movie and didn't burn all of Hollywood down in doing so. While Rotten Tomatoes panned the movie with a 29%, we forgive Kevin Durant just this one time.
No more.
Kevin Durant, and any other NBA star (LeBron James, we are looking at you), need to stay clear of Hollywood.
Movies have been doing just fine without their dry delivery and robotic acting, we don't need them to act in the next blockbuster any longer.
If we could include Keanu Reeves in this rule, we would all be better off.
Dominican Republic MLB Stars: Pharmacy Exclusion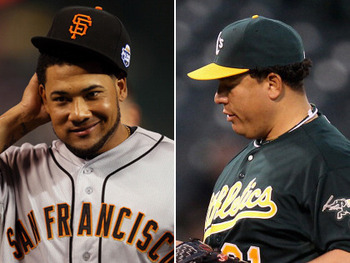 Photo Credit: CBS New York
Melky Cabrera and Bartolo Colon happen to be on the same vitamin regimen, and it means the Bay Area is now without two of the most successful players on the year for the rest of the season.
From here on out, this deplorable duo are not allowed to enter a CVS, GNC or any other brick and mortar that sells any form of pharmaceutical enhancement.
In fact, these two are hearby banned from ever trying to improve their physique in any way. Something tells me Bartolo Colon will be just fine with this.
Cristiano Ronaldo: Hospital Stay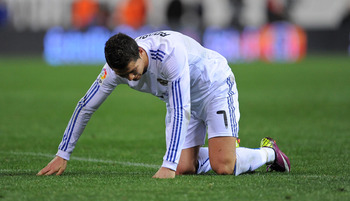 Denis Doyle/Getty Images
Somewhere, one of the world's best football players is on the ground writhing in pain. I am already frustrated with the mere thought of it.
I say every time he goes down in a heap like he stepped on a land mine, he needs to be taken right off the pitch, onto a stretcher and towards the hospital for a minimum of two weeks.
That just might keep the flopping to a minimum.
Who knows, if this works we can try it out on Manu Ginobili and the NBA.
Chris Berman: Quiet Time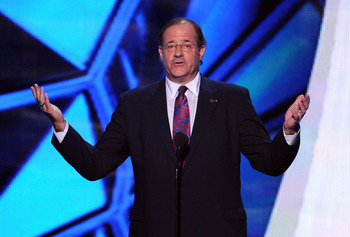 Kevin Winter/Getty Images
We understand that Berman isn't an athlete, but we just couldn't sit back and allow this one-man wrecking crew to defile our ear drums any longer.
There is a time and place for everything. When it comes to Chris Berman and his broadcasts, that window is closing all the time.
There are also times that listening to Chris Berman spew his gravely-voiced one liners makes the hairs on the back of our neck stand up.
When you have had one too many "back, back, backs," ESPN should institute the grand ol' game of whoever talks first loses, and Berman must win.
Ryan Lochte: TV Exclusion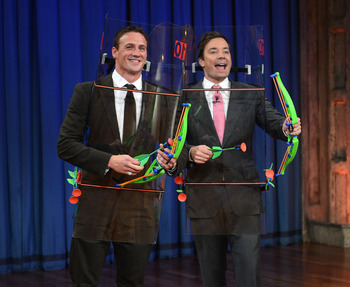 Jason Kempin/Getty Images
I think we have squeezed as much juice as we are going to get from this fruit.
He has done the late-night TV circuit and will feature in an episode of 90210. After that, we need him to slink back into anonymity because we are losing brain cells with every interview he gives.
As NESN reminds us, he has trouble doing things other than swimming in a straight line. When asked what the hardest part of acting was, he offered:
Memorizing lines. And trying to, like, say them and try to do movement and all of that was hard.
Yeah, I think we are done here.
Floyd Mayweather and Manny Pacquiao: Must Fight 3 Bouts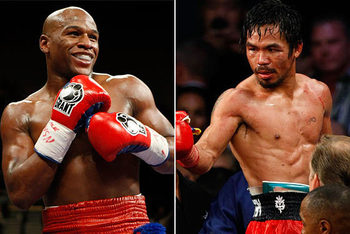 Photo Credit: 5th QTR
Hmm, as long as we are living out our wildest fantasies, we might as well guarantee the fight of the century actually takes place before both boxers are too old to interest us anymore.
That time is coming rather quickly, so we need to get on this.
This rule would also mandate that the two would fight 3 boxing matches on regular HBO without the aid of any promoters.
We would also like 15 rounds like real men used to fight. Oh, and more emphasis on ring girls while we're at it.
Tim Tebow: Throws with His Right
Jeff Zelevansky/Getty Images
We have seen the legendary back-up quarterback continue his career as an interception machine. Perhaps we have gone about this all wrong.
I am beginning to think Tim Tebow may just be right handed after all, because there is just no way anyone can be that bad with a football.
Follow me on Twitter and make your day.
Keep Reading