5 Has-Been NBA Free Agents Who Won't Find a Job Next Season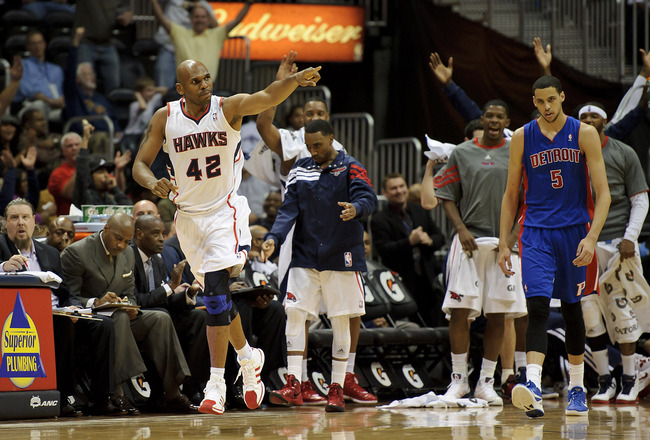 Paul Abell-US PRESSWIRE
Professional basketball is a young man's game, which means that aging veterans are left out to dry during each and every offseason.
This year, we've seen Derek Fisher, Michael Redd, Kenyon Martin and other former standouts fail to land with NBA teams thus far. Next offseason will be no different.
These are the five has-been NBA players who will struggle to find a job in free agency next year.
Jason Collins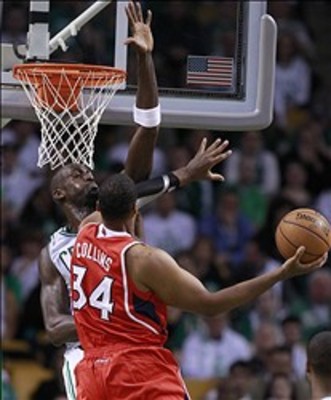 Greg M. Cooper-US PRESSWIRE
Team: Boston Celtics
Age: 33
Position: C
2011-2012 Per-Game Stats: 1.3 points, 1.6 rebounds, 0.1 blocks (for Atlanta Hawks)
Jason Collins was once a terrible offensive player and a defensive ace, brought onto the Atlanta Hawks roster with the intention of serving as a Dwight Howard stopper.
Now, Collins is a terrible offensive player and a significantly worse defender in his old age.
In 2011-2012, Collins posted his eighth-straight single-digit PER, but he also allowed opposing centers to earn a 13.9 PER against him, according to 82games.com. While that's solid, it's not defensive-stopper material by any stretch and is done from an 11.9 PER in 2010-2011.
With diminishing mobility and athleticism, Collins won't have a place in the league after his one-year contract with the Boston Celtics runs out.
DeSagana Diop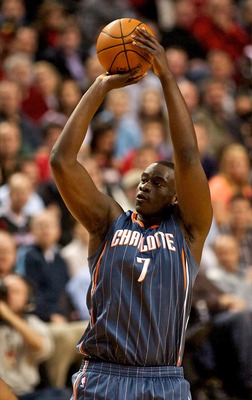 Craig Mitchelldyer-US PRESSWIRE
Team: Charlotte Bobcats
Age: 30
Position: C
2011-2012 Per-Game Stats: 1.1 points, 3.5 rebounds, 0.5 blocks
When you're over 30 years old and struggling to earn playing time on a Charlotte Bobcats team that fought and clawed its way to the worst regular season winning percentage in NBA history, it's probably just about time to hang them up.
That's the case for DeSagana Diop, who played just 12 minutes per game for the Bobcats last year. Incredibly, that's the most he's played in three years.
The 11-year veteran is a quality person and a professional presence on the end of the bench, but that's just about all he's got going for him at this point.
Nazr Mohammed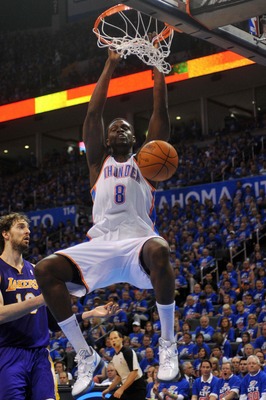 Mark D. Smith-US PRESSWIRE
Team: Chicago Bulls
Age: 34
Position: C
2011-2012 Per-Game Stats: 2.7 points, 2.7 rebounds, 0.6 blocks (for Oklahoma City Thunder)
Now 34 years old, Nazr Mohammed has spent 14 years in the league and will presumably finish up his career with the Chicago Bulls on a one-year deal.
It's hard to see him laboring down the court past the 2012-2013 season.
Mohammed is too far past his prime to justify giving him much playing time. He's not a gifted offensive player or rebounder—except in limited minutes—and he struggles immensely when left guarding an opposing big man in one-on-one situations.
He's a big body, and that's the primary reason why he still has a job.
Vladimir Radmanovic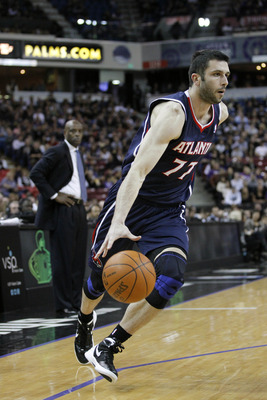 Cary Emondson-US PRESSWIRE
Team: Chicago Bulls
Age: 31
Position: PF
2011-2012 Per-Game Stats: 4.5 points, 2.9 rebounds, 0.3 blocks (for Atlanta Hawks)
A stretch-4 who prefers to play on the perimeter instead of banging around with the other big bodies, Vladimir Radmanovic showed that his usefulness in the NBA is just about gone when he posted an 11.72 PER for an Atlanta Hawks team that fit his style of play.
His shooting stroke is his primary asset at this point in his career, especially since he hasn't learned how to handle the ball while dribbling during his 11 years in the league.
Radmanovic shot just 37.6 percent from the field last season and won't find a home next offseason unless he drastically exceeds expectations with the Chicago Bulls in 2012-2013.
Jerry Stackhouse
Jeff Hanisch-US PRESSWIRE
Team: Brooklyn Nets
Age: 37
Position: SG
2011-2012 Per-Game Stats: 3.6 points, 0.5 assists, 0.8 rebounds (for Atlanta Hawks)
Jerry Stackhouse enjoyed a wonderful career, especially in his prime when he was averaging over 20 points per game for the Detroit Pistons.
The swingman is no longer in his prime, though.
Stackhouse failed to make any sort of impact for the Atlanta Hawks last season, only coming in off the bench when the game was already decided. He'll likely fill the same role for the Brooklyn Nets this season.
Unless he chooses to enjoy one last swan song in 2013-2014, the upcoming campaign should be his last.
Keep Reading