Team USA Basketball 2012: Stars That Need Gold Medal for Career Legacy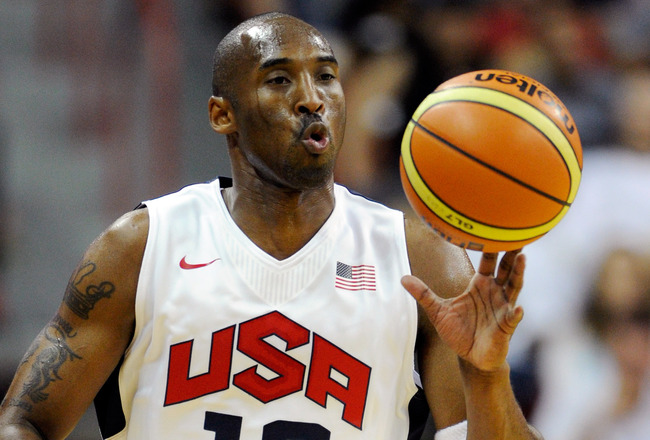 David Becker/Getty Images
Some of the United States basketball players need this gold medal for their respective legacies.
For the most part, a gold medal won't necessarily help their legacies. However, not winning gold could do some pretty tough damage. The team is clearly the best, and it's their gold medal to lose.
Accordingly, Team USA needs to come out on top and these guys need it the most.
Carmelo Anthony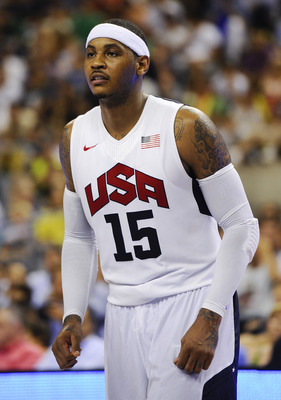 David Ramos/Getty Images
Carmelo Anthony's legacy has taken a hit since he arrived in New York.
After such an ugly breakup with Denver, Anthony simply hasn't done much for the Knicks. He has played exceptionally well on a few occasions, but the negatives outweigh the positives.
For Team USA, he needs to accept his role. He isn't as well-rounded as some of the other guys, but he's still one of best scorers in the world. If he doesn't press the issue, Anthony could have some monster games.
If he doesn't accept his role in the pecking order, his legacy will continue to suffer.
Tyson Chandler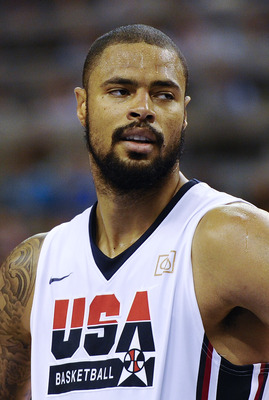 David Ramos/Getty Images
If the United States loses the gold medal, it will be because they got beat up on the boards.
If that happens, Tyson Chandler will be the first guy to blame. With Dwight Howard injured, Chandler was the easy choice for Team USA's starting center. Unfortunately, he hasn't quite looked like himself in the games leading up to the Olympic Games.
Chandler needs to rebound, protect the paint and stay out of foul trouble. If he can do those things, the Americans suddenly look unbeatable. Chandler is capable of it; he just needs to play like himself.
Otherwise, he will be a major scapegoat.
Russell Westbrook
David Ramos/Getty Images
Speaking of blame, has Russell Westbrook received any recently?
While it's easy to mock the amount of hate Westbrook gets, some of it is warranted. However, if Team USA loses the gold, the Oklahoma City point guard could become the irrational scapegoat.
To me, this team is perfect for Westbrook. He doesn't have a lot of pressure, and he can simply come in for a few minutes a game and wreak havoc. His athleticism and hustle will wear opponents down, which will be great for the other guards.
Westbrook doesn't have a lot of responsibility, but if some is thrust upon him, he needs to rise to the occasion and facilitate the superstars around him.
LeBron James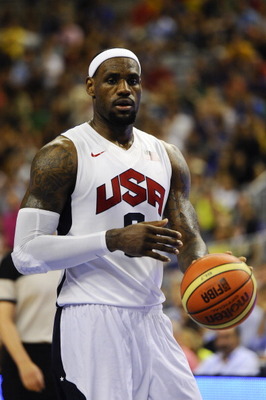 David Ramos/Getty Images
If LeBron James loses the gold medal right after winning an NBA Championship, people will remember the failure for the United States.
While the titles may keep coming in, James needs to assert himself as the best player in the world. There was no question about that during the NBA Finals; now he must continue that dominance in the Olympic Games.
James will always be the best player on the floor; he just needs to play like it. If he doesn't, the Americans could lose the gold medal, and James will get most of the blame.
Kobe Bryant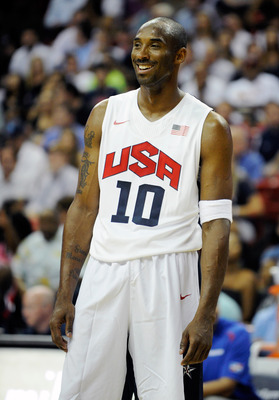 David Becker/Getty Images
Kobe Bryant's legacy has the most to lose from these Olympic Games.
If the United States can't capture the gold medal, Bryant's trash talk about the Dream Team will come back to bite him. Comparing the two teams was fun, but a silver medal (or worse) would instantly incriminate Bryant.
Enough people already took offense to him comparing this team to the 1992 Hall of Fame studded squad. A loss in these Olympic Games would be catastrophic. Bryant will spend his final years adding to his legacy and padding his resume.
However, if Team USA doesn't win gold in London, all of Bryant's resume-building and legacy-developing will have a huge cloud hanging over it.
Keep Reading