NBA Free Agents 2012: Players Who Must Be Avoided at All Costs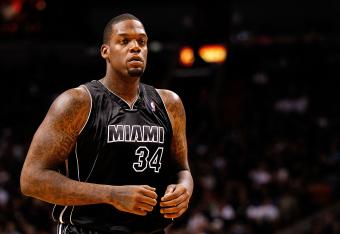 Mike Ehrmann/Getty Images
NBA teams love to try to pick up quality players who can contribute to their teams during the NBA free agency period, but not every player fits that description.
Some—painful as it is to say—deserve to be avoided at all costs.
There are more than a few free agents out there who won't land with teams, but I'm only focusing on the ones with at least some name recognition who shouldn't be signed or re-signed by any of the 30 franchises in the NBA.
These are the four who fit the billing.
Gilbert Arenas
Once known as Agent Zero because of his jersey number, Gilbert Arenas' nickname might now refer to the value that he brings to NBA teams.
Arenas hasn't played a full season in years and is coming off a lackluster 17-game campaign with the Memphis Grizzlies in which he averaged 4.2 points, 1.1 rebounds and 1.1 assists per game.
Now on the wrong side of 30, Arenas simply brings too much baggage to the table and is too much of a question mark.
Stay away.
Jason Collins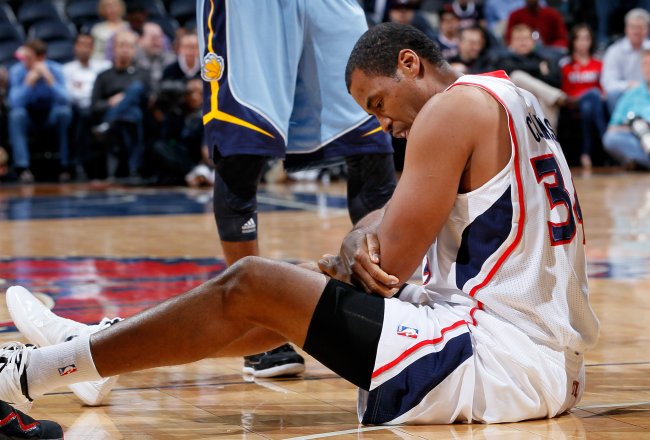 Kevin C. Cox/Getty Images
At one point, Jason Collins' defense was good enough to make him a Dwight Howard stopper for the Atlanta Hawks. The team just accepted that he shouldn't touch the ball on offense and let him earn minutes thanks to his play on the defensive end of the court.
Well, Collins' offense hasn't gotten any better, and he's now starting to decline on defense as his age starts to creep up. Plus, he can't rebound the ball to save his life.
This is not a joke—Collins had a PER of 3.76 last season and he's only been above 5.00 once in the last six years.
It's not that hard to find a capable defender, and most of them are at least competent with the ball in their hands.
Eddy Curry
The Eddy Curry experiment didn't work out so well for the Miami Heat, and few teams in the NBA were as starved for centers as the team that ended up taking home the title.
If Curry couldn't beat out Dexter Pittman for a role in the rotation, it's hard to imagine him deserving a role on a different team.
Curry played in 14 games this past season and averaged 2.1 points, 0.9 rebounds and 0.1 assists per game for the Heat.
It's highly unlikely that Curry ever earns a significant role in the NBA again.
Yi Jianlian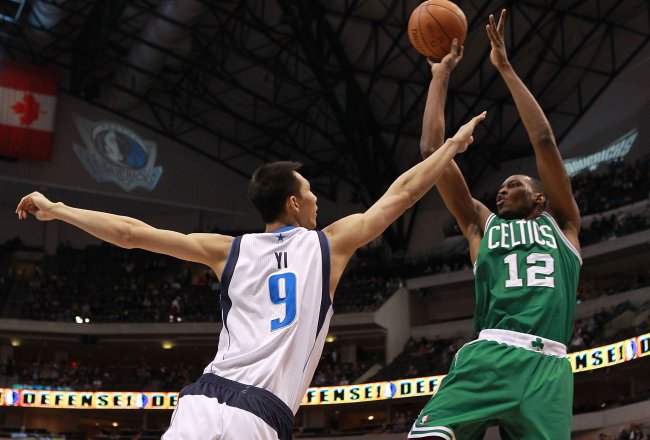 Ronald Martinez/Getty Images
It wasn't too long ago that Yi Jianlian was drafted at No. 6 in the 2007 NBA draft. However, the Chinese big man has just about used up all of his opportunities to make it in The Association.
Yi only played in 20 games for the Dallas Mavericks last season, averaging 2.6 points, 1.6 rebounds and 0.2 assists per game with a PER of 10.4 and negative win shares on the season.
Going into this past season, ESPN's John Hollinger wrote the following:
His skill set tantalizes, but until he stops with the "Yi, Robot" routine and finds ways to contribute offensively beyond taking 17-foot jumpers, he's destined to remain a back-of-rotation big man.
Yi didn't stop the routine and continued to decline, not that there was much room to decline from.
Adrian Wojnarowski reports that he wants to stay in the NBA, but a move to Europe is in his future.
This article is
What is the duplicate article?
Why is this article offensive?
Where is this article plagiarized from?
Why is this article poorly edited?