Eric Gordon and Young NBA Players Who Don't Deserve Max Contracts Yet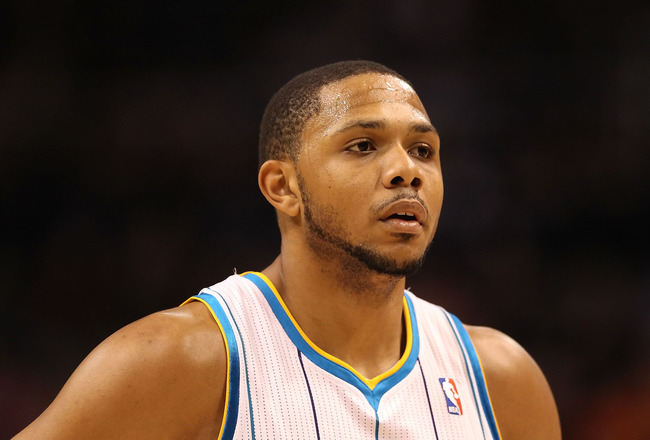 Christian Petersen/Getty Images
Max contracts are all the rage in the NBA these days. The new collective bargaining agreement has made it easier than ever for teams to lock up their young stars from here to eternity while still allowing free agents to get their fill, albeit not quite as easily.
But with the proliferation of big-money contracts to stars like Deron Williams, Kevin Love, Blake Griffin and Russell Westbrook, there has been a veritable feeding frenzy for beaucoup bucks among young stars with lesser credentials.
And, not surprisingly, there's a greater willingness among teams with financial flexibility to dispense such expensive pacts, whether the recipients deserve such lavish compensation or not.
Chalk it up to whatever you like—unwieldy market forces, weak-willed general managers, ignorant owners or greedy agents—but the latter trend seems set to continue for the foreseeable future, with these youngsters looking to cash in.
Even if they haven't earned the privilege just yet.
Keep Reading