The Best NBA Minds in Every Facet of the Game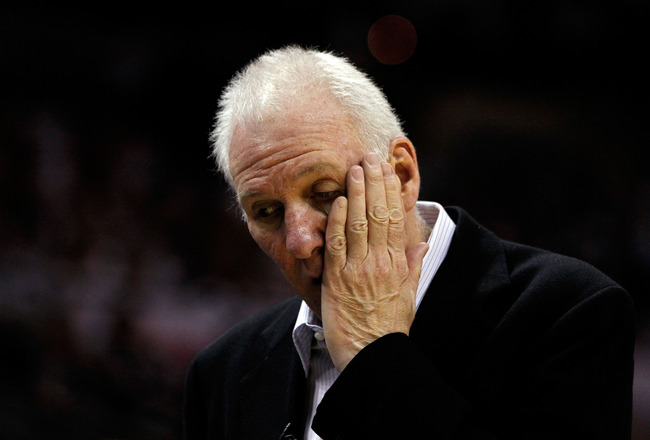 Tom Pennington/Getty Images
Who are the smartest men in the NBA?
While speed, athleticism and hops all go a long way towards winning NBA titles, the grey matter between the ears is essential too.
At different levels, there are different players, GMs and coaches who have dominated the game in different ways. Even in terms of analysis, there are those who have reshaped the way we watch and analyze the game.
Here are the smartest men at every level in the NBA.
The Smartest Player: Steve Nash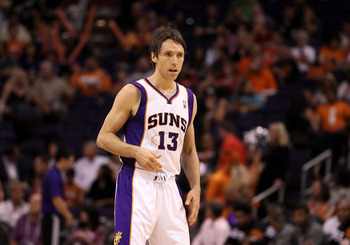 Christian Petersen/Getty Images
Why are so many teams after a man who graduated from high school before most of the players in last week's draft were even born? Because his noodle is what makes his game special.
You might say Kobe Bryant, but Bryant's basketball IQ is vastly overrated. I know, I know, because I said that I'm a "hater," and in some people's minds, there are only "haters" and "fans," and it's impossible for someone to simply have an objective view.
But the fact is Bryant does have a great grasp of the game overall, but for someone who does, he makes an enormous amount of stupid basketball decisions.
Then, there's LeBron James, who actually almost always makes the "best" basketball decision but not always the "right" basketball decision. For example, the dump-off pass to Udonis Haslem earlier this year was defended as the "best" basketball play, but that doesn't make it the right one.
Shane Battier is another player who uses a tremendous grasp of the game to improve his play. For example, he knows how players are going to move on the court and positions himself accordingly.
There's a reason that Battier is one of the league leaders in charges drawn every year, and it's not his underwhelming speed. He knows where to be before anyone else does. His brain is his substitute for speed.
Luol Deng probably doesn't get near enough credit for being a highly intelligent basketball player. Why is Tom Thibodeau in love with him? Because Deng is always in the right spot, making the right play, making the right pass and guarding the right player, whether it's on or off the ball.
You can count on one hand the number of wrong decisions he made this season.
But over all of them is Steve Nash who doesn't just read the play as it develops, he sets everything up before it develops and makes it develop the way he wants. That's why he's the only player in NBA history over 35 to average 10 assists per game, and he's done it at 35, 36 and 37.
Smartest Coach: Gregg Popovich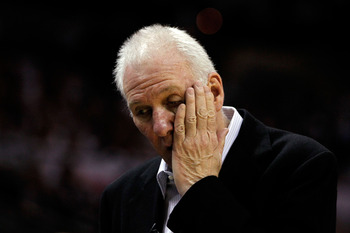 Tom Pennington/Getty Images
Winning NBA titles doesn't mean you're a great coach or even a particularly smart one. Of course, it doesn't mean you aren't either.
Some people want to shower Eric Spoelstra with credit because the Miami Heat won the NBA title. I wouldn't say he didn't have anything to do with it, but he doesn't deserve "credit" for it so much. I think there are a number of coaches in the league who would have done at least as well with the same team.
Sometimes, a coach just has tremendous talent, and the best thing he can do is basically stay out of their way. Spoelstra gets credit for that. Vinny Del Negro doesn't.
A coach who deserves credit for actually making his team better than his players though who gets far too little credit is George Karl. Remember when we all thought that Denver "lost' the Carmelo Anthony trade? However, since the trade, the Nuggets have been the better team in spite of not having a star player.
Another coach who has shown a surprising gift for player development is Tom Thibodeau of the Bulls, and he also happens to be the smartest defensive mind in the game. If you're alone in a room with Tom Thibodeau and he farts, you'll learn something about defense.
That's why Thibodeau has taken a team with only one player who's an elite talent and won the most games in the NBA his first two years as a head coach. He's the first and only coach to ever accomplish that.
The smartest coach in the league has to be Gregg Popovich. The real evidence of Popovich's genius comes in last year's re-design of the San Antonio Spurs where he reinvented them into an offensive juggernaut.
Want to know how smart he is? The Spurs have won the second-most games in the league in spite of the fact that Tim Duncan is the only player on the team who's a lottery pick.
Smartest GM: Pat Riley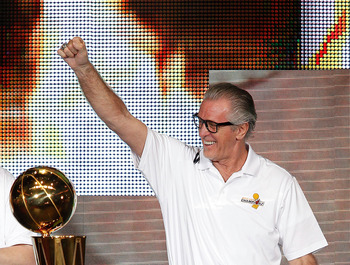 Mike Ehrmann/Getty Images
So you think I've been thrashing the Heat by not giving credit to Spoelstra? There's a reason. The Miami Heat built a championship team—because of the architect, not the contractor or the building material.
Riley was genius to put together the big three, perhaps, years out. Both in terms of plan and execution, he displayed his brilliance.
Others have done a great job with their organizations. In particular Sam Presti of the Oklahoma City Thunder and Danny Ainger of the Boston Celtics come to mind. Jerry West, currently with the Golden State Warriors in advisory capacity, might get the nod if he were a GM, but he's really not right now.
Pat Riley is the smartest GM in the game right now. Every time I see him watching the game in the stands, I think he should be petting a cat and laughing maniacally as he does have a bit of an "evil genius" look to him but don't mistake the genius part. It's really there.
Smartest Announcer, Steve Kerr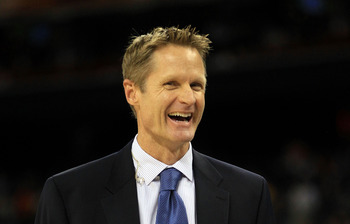 Streeter Lecka/Getty Images
First, I want to mention someone who is most decidedly not anywhere near this list not only because he's not an NBA announcer, but because he's not anything close to smart. In fact, if Skip Bayless were half as smart as he thinks he is, he would be twice as smart as he really is.
Don't ever say the sentence, "Skip Bayless says..." and then expect to be taken seriously. He's a dolt.
Not a dolt, though apparently he aggravates a lot of people is Jeff Van Gundy. Van Gundy brings in fresh observation to games and discusses them in a candid way. It's not a JVG broadcast until he's ranting about something.
Another player some people don't like but who has both candor and insight is Charles Barkley. The reason people don't normally like him, ironically, is that they don't like his candor. His insight usually hits dead on.
When it comes to cerebrally conveying the game, though, none are better than Steve Kerr. Kerr's father, Malcolm, was the president of American University of Beirut and was assassinated because of it.
You often see that kind of intellect simmering in the mind of Kerr, doubtless one of the most intelligent men involved in the game of basketball.
Keep Reading