NBA Draft 2012 Results: 6 2nd-Round Picks with Best Shot of Making Roster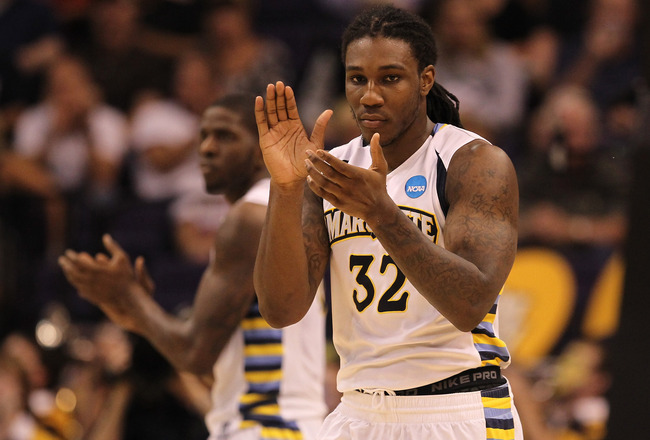 Jamie Squire/Getty Images
Jae Crowder doesn't exactly fit the size protocol for either forward position in the NBA. However, he does have certain skills that impressed the Dallas Mavericks enough to persuade them to draft him with the fourth pick of the second round. Crowder is one of those players who will make NBA rosters despite certain limitations.
Thirty players were kept from being drafted in the first round because they either didn't have enough talent or lacked something else in their game. However, they were still impressive enough to be drafted.
Yet, some of these players may end up never playing for one of the teams in the association. This is often the case for second-round draftees. For example, 10 players drafted in the second round of the 1997 draft didn't make it on the floor for an NBA team.
The following is a list of second-round draftees from Thursday's draft who will most likely make a roster.
Jae Crowder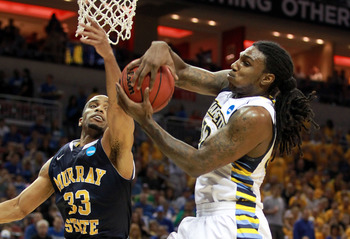 Andy Lyons/Getty Images
Many would think that Jae Crowder can't make it in the NBA because of his size and lack of explosion, but something about Marquette players enables them to outplay their potential. Crowder will join the likes of Travis Diener and Jimmy Butler in the group of former Golden Eagles who get by against the odds.
Crowder has various qualities that will drive him onto the Dallas Mavericks roster. He's good at dropping it in at close range, which will certainly translate with his superior strength. He also has some ability to hit three-pointers, having knocked down 34.5 percent of his attempts from beyond the arc in 2011-12.
As his DraftExpress.com profile notes, Crowder has a very high basketball IQ.
Crowder has impressive physical attributes despite being short for his position. He packs 241 pounds of rock-hard muscle onto his 6'6" body. He has good length with a 6'8.5" wingspan.
Orlando Johnson
Orlando Johnson is the sixth player to be drafted out of the University of California, Santa Barbara—the first since Brian Shaw in 1989—but that won't keep him from making it with the Indiana Pacers.
Johnson is a terrific scorer. He averaged 19.7 points per game in his final year at UCSB. He shoots effectively inside and out. In 2011-12, he improved his ball-handling skills substantially.
Johnson is sure to vindicate Indiana's decision to trade for the 36th pick and draft him by getting on and being a significant player on the roster.
Darius Johnson-Odom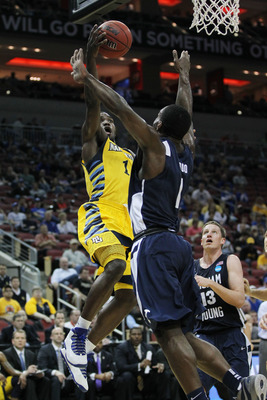 Jonathan Daniel/Getty Images
Most wouldn't expect the No. 55 overall pick in the draft to do anything in the pros. But Darius Johnson-Odom, like Jae Crowder, is another Marquette product who won't be denied.
Johnson-Odom is a hard-driving player who is determined show his talents at the next level. Despite being a bit short for a 2-guard at 6'2", he has the strength to drive to the basket. He fills his frame out well at 214 pounds.
At the combine, he did an impressive 17 repetitions of 185 pounds on the bench press, according to DraftExpress.com.
He has good length with a 6'6.5" wingspan.
DJO is a strong outside shooter, hitting 38.5 percent from three-point range in 2011-12. He's effective at taking catch-and-shoot angles.
The Los Angeles Lakers don't have much depth on their bench, which will allow DJO to not only make the roster, but become a mid-rotation player for the purple and gold.
Jeff Taylor
To deny the first pick in the second round a shot on a team is difficult. Usually, the first pick of the second round makes the roster. Seven of the 10 31st overall picks from 2001 to 2010 have made an NBA roster.
Jeff Taylor will join that majority. At 6'7" and 213 pounds, he has the size to make it in the pros as a small forward.
The Vanderbilt product is a solid shooter, having hit 49.3 percent from the field and 42.3 percent from three-point range in 2011-12.
He's a terrific athlete, possessing the quickness to jump out and put himself in good position in catch-and-shoot opportunities.
The Charlotte Bobcats would be hard-pressed to refuse him an opportunity to help pull the team off the ground.
Draymond Green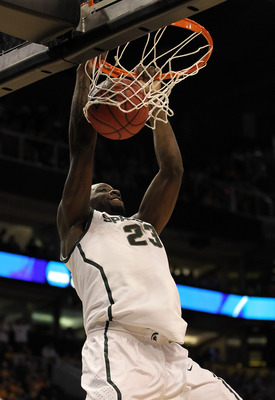 Jamie Squire/Getty Images
Draymond Green, like Jae Crowder, doesn't appear to have to size to fit either of the forward positions. He also isn't extraordinarily strong. He does have 236 pounds on his 6'7" body, but his 11.3 body fat percentage (per DraftExpress.com) shows that his frame isn't exactly chiseled. He also isn't quick enough to make up for his lack of size.
However, Green has some qualities that will allow him to get on the roster with the Golden State Warriors. He's a fine perimeter shooter. He hit 38.8 percent from three-point range in 2011-12.
He also does well shooting from the line, hitting 72.3 percent as a senior.
Green doesn't have a great deal going for him, but he should be able to catch Mark Jackson's eye with his shooting ability.
Quincy Miller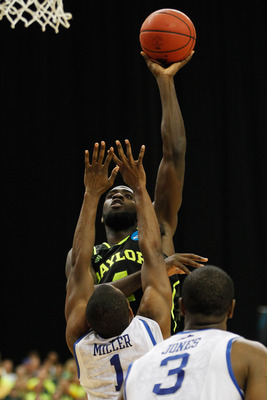 Streeter Lecka/Getty Images
Quincy Miller's recent history screams "project." But he's a project who's worth George Karl's time.
Miller suffered an ACL tear in his senior year in high school. The injury affected him noticeably in his year at Baylor. He didn't have the strength or explosion he once did.
Those qualities could come back if he works hard for the Denver Nuggets.
He's also a capable scorer, tallying 10.6 points per game on 44.7 percent shooting despite playing through his recovery.
He was able to show an ability to run the floor quickly at times in 2011-12, which could translate into the NBA.
Also, Miller is a solid free-throw shooter, knocking down 81.6 percent from the line.
Keep Reading