NBA Draft 2012: Ranking Anthony Davis Among No. 1 Picks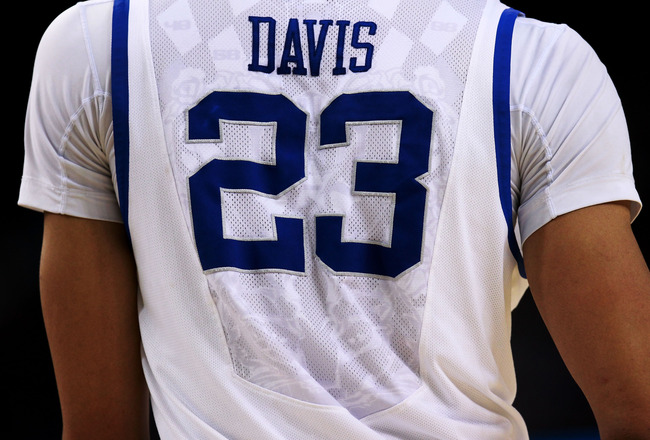 Ronald Martinez/Getty Images
The NBA Draft is always full of booms and busts.
Anthony Davis will go No. 1 in 2012 joining the likes of LeBron James, Tim Duncan, Magic Johnson and many other NBA greats.
In the past decade, we've seen a lot of No. 1 picks make the leap to the NBA and shine.
We've also seen a handful of them crash and burn upon their arrival in the pros.
Now it's time for us to rank the NBA No. 1 picks of the past decade, including Anthony Davis.
11. Greg Oden, Portland Trailblazers (2007)
Jonathan Daniel/Getty Images
The worst turn out of all draft picks this past decade is a no-brainer.
Greg Oden certainly was not the worst No. 1 draft pick in terms of potential.
But the simple fact that he has only played 82 total games in his first five NBA seasons is enough to put him at the bottom of this list.
Don't expect that to change in 2012 as he plans on sitting out the entire year in hopes of effectively rehabbing his injuries.
10. Andrea Bargnani, Toronto Raptors (2006)
Chris Chambers/Getty Images
The 7'0" center from Italy hasn't been a complete bust.
He's averaged 15.4 PPG and 4.9 RPG over his first six seasons in the league.
For a seven-footer, he can shoot the three rather well with a career 36.5 percent average from deep.
Still, not quite what the Raptors were hoping for from their 2006 first pick.
9. John Wall, Washington Wizards (2010)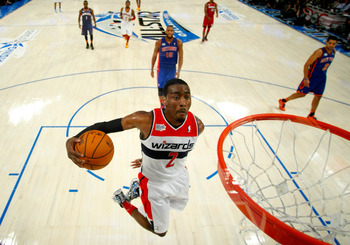 Pool/Getty Images
John Wall has only been in the league for two years now, but has not quite made the splash that the Wizards were hoping for.
He's been very inconsistent to this point in his career, but still has plenty of time to turn it around.
Despite averaging over 16.0 PPG in both of his first two seasons, he lacks a perimeter shot and shoots just over 40 percent from the field. He also averages close to four turnovers a game to go along with his eight assists.
8. Andrew Bogut, Milwaukee Bucks (2005)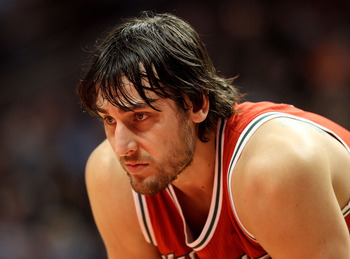 Jonathan Daniel/Getty Images
The 7'0" center has dealt with his fair share of injuries, playing in just 12 games this past season.
When healthy, he has the ability to bring in over 10 rebounds a game while averaging two to three blocks as well.
He's averaged 12.7 PPG in his seven-year NBA career thus far, and with any luck he'll return for the 2012 season healthy and ready to play.
Perhaps the change of scenery playing for Golden State next season will help him improve upon his career statistics.
7. Yao Ming, Houston Rockets (2002)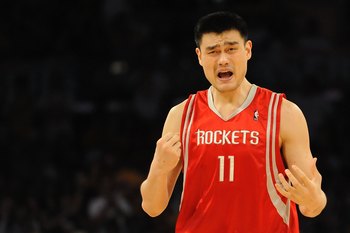 Harry How/Getty Images
The 7'6" Chinese big man was a highly touted No. 1 pick back in 2002.
Over the course of his career he averaged 19.0 PPG, 9.2 RPG, and nearly two blocks per game as well.
He only played for eight total seasons in the NBA due to foot and ankle injuries, which plagued him and forced him to miss time in each of his last five years.
Had he remained healthy, who knows what he truly could have been capable of on the court.
6. Kyrie Irving, Cleveland Cavaliers (2011)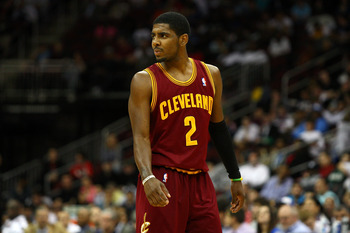 Chris Chambers/Getty Images
Kyrie Irving could be a very special player one day in the near future.
He exceeded his expectations with a struggling Cleveland Cavaliers team in 2011-12, earning him Rookie of the Year honors.
If the Cavaliers can place some quality players around this 20-year-old point guard, there's no telling what he is capable of.
With some support, he will easily be mentioned among the top tier point guards such as Russell Westbrook, Chris Paul and Deron Williams in no time.
5. Blake Griffin, Los Angeles Clippers (2009)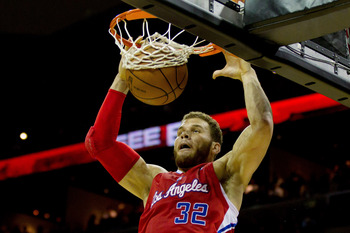 Justin Edmonds/Getty Images
The high-flying Blake Griffin has become a fan favorite around the league.
He commands a great presence down-low, leading the league in dunks during the 2011-2012 season.
He's averaged 21.7 PPG with 11.5 RPG in his first two seasons, numbers which could actually increase as he continues to gather experience.
4. Anthony Davis, New Orleans Hornets (2012)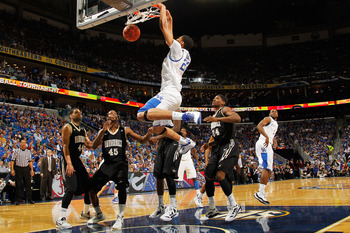 Chris Graythen/Getty Images
Anthony Davis has the talent to be a very special player in the NBA.
I may be jumping the gun a bit by placing him fourth on this list, but it is certainly well warranted with his potential.
He averaged over 14.2 PPG, 10.2 RPG, and a very impressive 4.7 BPG in his freshman year with Kentucky.
His tenacious defense will be a force to be reckoned with in the NBA for years to come. Not to mention he is destined to become a major scoring threat in no time.
Don't be surprised if he ends becoming one of the greatest players of this generation.
3. Derrick Rose, Chicago Bulls (2008)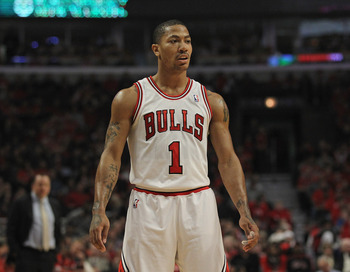 Jonathan Daniel/Getty Images
In just four years in the NBA, Derrick Rose has emerged as one of the league's most prolific scorers.
He won the 2010-11 Most Valuable Player Award in his third year with the Chicago Bulls, solidifying himself as a premier player.
He was bothered by injury in 2011-12, which hopefully will not be a major problem for his career going forward.
If he stays healthy, he has a great chance to bring home an NBA Championship and perhaps another MVP Award before his time is done.
2. Dwight Howard, Orlando Magic (2004)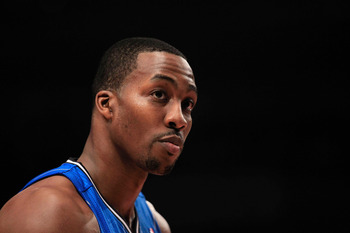 Chris Trotman/Getty Images
Dwight Howard was drafted straight out of high school in 2004.
"Superman", as he is commonly called, has played lights-out since he first took the floor eight years ago.
He's averaged 18.4 PPG, 12.9 RPG and 2.2 BPG over the course of his career thus far.
He will continue to improve upon those numbers as he is only getting better with each year that passes.
He is hands downs the most dominant big man in the NBA today.
1. LeBron James, Cleveland Cavaliers (2003)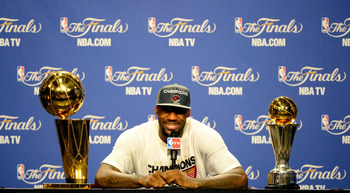 Ronald Martinez/Getty Images
This one is a bit obvious.
LeBron James has officially established himself amongst the NBA greats after bringing home his first NBA Championship in 2012.
He's won the MVP Award three times in his career thus far, and is destined to win more as he appears to only get better with time.
By the time his career is over, he will certainly be in the conversation for greatest player of all-time.
Keep Reading