Carmelo Anthony, Dwight Howard and Scottie Pippen in "Amazing" Chinese Movie
June 18, 2012
Carmelo Anthony, Dwight Howard and Scottie Pippen will all be featured in a Chinese movie I really hope finds its way stateside. 
The movie is entitled Amazing, and from what I have seen, the title is apropos to the movie itself. It's Tron meets basketball, it's Space Jam meets video games—it's simply amazing. 
SportsGrid and Black Sports Online sniff out the best news of the day concerning Chinese movies and NBA stars featuring in them. You can also view the trailer for the movie at either website. 
I am still a little fuzzy on the exact plot, but it would appear to center around video games and an NBA-level basketball game that is played in the virtual world. 
At least, that is the gross assumption I came away with after watching the trailer.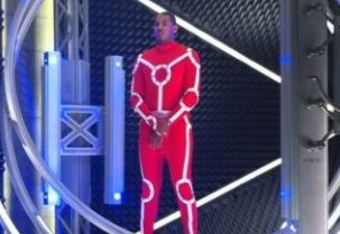 Matt Rudnitsky of SportsGrid did some cyber-sleuthing and found some interesting tidbits to add to the bizarre trailer. 
For one, there are more stars in this movie than just Anthony, Howard and Pippen. According to Rudnitsky, Magic Johnson, Yao Ming and Yi Jianlian also took part in the film. 
There is also a Chinese website that delves deeper into the movie. Pardon the ambiguity and WTF nature of the quote, but this is Google-translated. I am sure there is quite the chunk of meaning lost in the translation, via SportsGrid. 
The movie is intended to show a few urban white-collar basketball fans realized the truth of life in basketball the face of temptations. The hero of the film played by Huang Xiaoming is a game tester, testing a new virtual reality basketball game. This virtual world is not so simple, even accidentally involved in some thrilling adventure.
Breaking down a bit of the trailer, Howard is seen blowing kisses to a crowd and Pippen, at some point, deserves a great big hug. Anthony is good for a wide array of emotions, like smiling and smiling while waving.
I can't wait until this movie is released, because I just know it will somehow make its way to our shores. If there is any justice in the world, this will happen.