Jeremy Lin and 5 Players Who Will Be Overpaid This Offseason
Jonathan Daniel/Getty Images

The New York Knicks have plenty of experience overpaying athletes.
From Jerome James to Amar'e Stoudemire, this franchise has consistently made guys richer than they deserve to be.
Thanks to the interest around the league in snatching him away, restricted free agent Jeremy Lin may become the newest Knick to cash in. A number of teams could make it plenty expensive for New York to keep their up-and-coming star in the fold, and one way or another, this point guard will most certainly get paid.
In 25 games starting for the Knicks, Lin averaged over 18 points and nearly eight assists per game.
Despite struggling with turnovers, there wasn't much not to like about Lin's game. Nor was there a large enough sample size to justify giving this guy upwards of $40 million over the next four years.
He could settle in a consistent starter role to be sure, but he's probably not headed to an All-Star game any time soon (unless his legion of fans vote him into the starting lineup).
Lin has good range and showed a penchant for getting hot at the right time–but even the most free-spending general manager has to worry about investing so much cap space in a guy who's yet to start an entire season in the NBA.
If Lin proves his detractors wrong, good for him. It wouldn't be the first time.
And it goes without saying he'll be worth every penny from a marketing perspective. He just won't make nearly as much sense from a basketball perspective, where cap flexibility can be the difference between a team turning the corner or remaining stuck with a roster that just won't cut it.
Here are five other free agents who could earn more than they should.
Begin Slideshow

»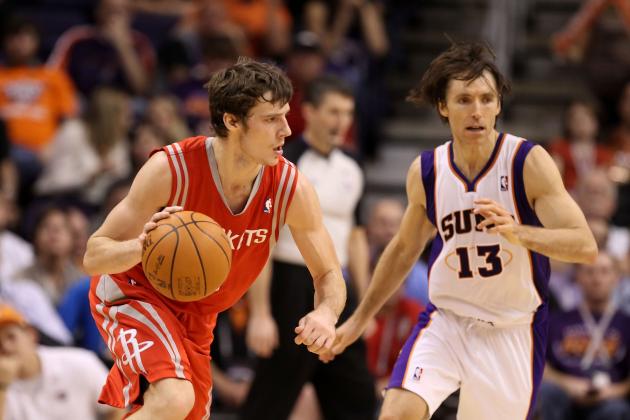 Christian Petersen/Getty Images

Like Jeremy Lin, Goran Dragic made the most of an opportunity that doesn't come around every day for a young and unproven point guard.
With starter Kyle Lowry missing significant time late in the season, Dragic started 28 games for the Houston Rockets and played phenomenally—even better than Lin. In those 28 contests, he averaged 18 points, 8.4 assists and 1.8 steals, all while shooting 49 percent from the field and 38 percent from beyond the arc.
If there was any guarantee that Dragic would continue at that pace, he'd deserve at least $10 million a year. It isn't easy to come by that kind of production, much less at such an efficient clip.
Again, though, Dragic's body of work just isn't extensive enough to warrant the huge payday. He could wind up being a bargain at whatever price he settles upon, but he could also be an expensive mistake.
After all, there was a time when the Sacramento Kings thought Beno Udrih was worth around $7 million a year.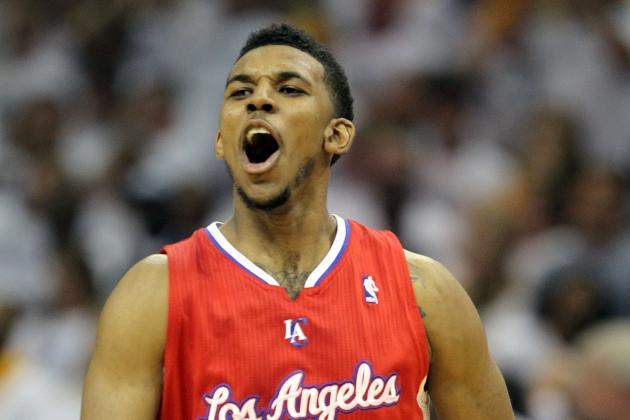 Andy Lyons/Getty Images

The fact that Nick Young didn't last too long with the Washington Wizards should probably be a warning sign to teams otherwise tempted by his largely successful stint with the Los Angeles Clippers.
Young had some big games, especially in the postseason—with none bigger than his 19 points in the Clippers' unbelievable Game 1 comeback against the Memphis Grizzlies. But the 26-year-old long-range shooter fizzled out for the remainder of the postseason, sometimes making an entirely negligible impact.
He's never been much of a defender and his offensive game is fairly one-dimensional. Nevertheless, someone will overpay based on his potential and long-range ability.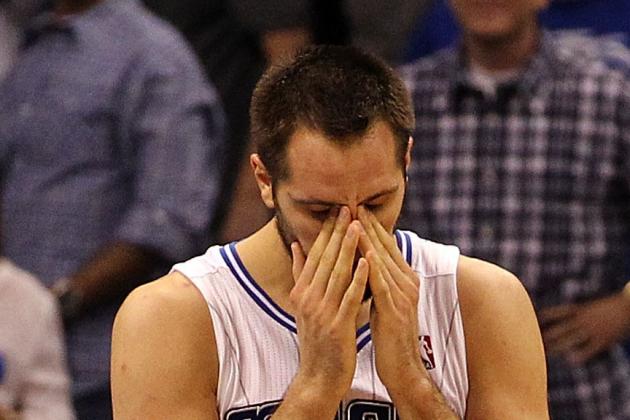 Sam Greenwood/Getty Images

The NBA's Most Improved Player of the year was really just a good shooter who finally got some significant playing time.
Ryan Anderson's per-minute production this season wasn't all that much better than his performance last year. He just had more of an opportunity.
Nevertheless, he's still a one-dimensional "spread-4" who gives you no more or no less than what Matt Bonner gives the San Antonio Spurs.
He's certainly won't make much of an impact on the glass.
Still, some team—quite possibly the Orlando Magic—will probably spend $7 or $8 million a year for Anderson's services.
He won't be worth it.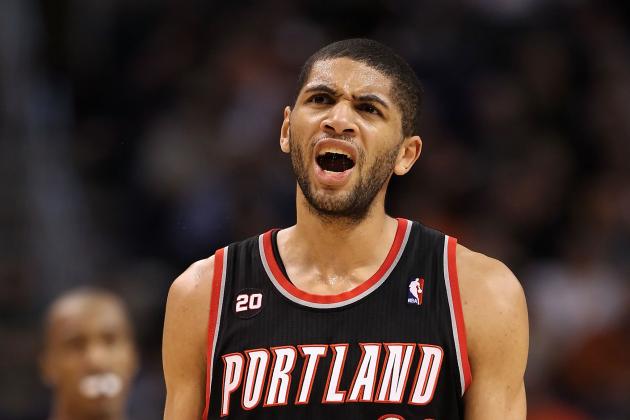 Christian Petersen/Getty Images

Nic Batum has the length and shooting ability that teams crave, but it's hard to imagine him winding up any better than Danny Granger.
For the right price, Batum is a great asset. Unfortunately for the Portland Trail Blazers, he could earn himself a hefty price-tag since Portland will likely be forced to match another team's offer in order to hold on to him.
Given the shortage of 23-year-old small forwards who can legitimately shoot, Portland will inevitably cough up more money than they should. As promising (and efficient) as Batum may be, there's not much of reason to believe he has a whole lot of star potential just yet.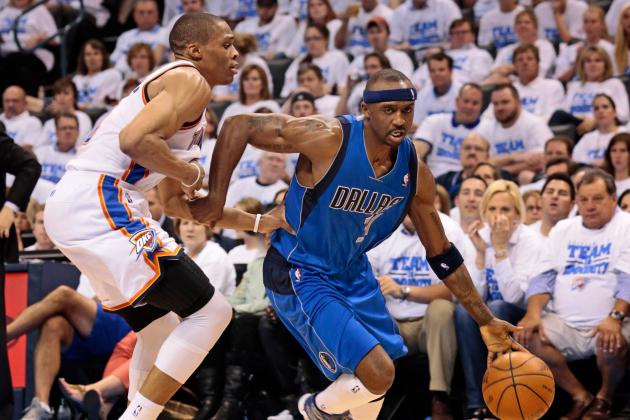 Brett Deering/Getty Images

Though Jason Terry is already 34 years old, he's still the same quick sharpshooter that anchored the Dallas Mavericks' bench for the better part of eight seasons.
He's a spark-plug and playoff teams are willing to spend big money on those kind of guys.
Nevertheless, Terry's best years are behind him, and he wasn't much of a factor against the Oklahoma City Thunder in the first round of the playoffs.
It wouldn't be surprising to see Terry have another couple of strong years, but it also wouldn't be surprising if the team that signs him regrets paying the big bucks toward the back-end of that deal.