NBA Free Agency 2012: Hot Playoff Hands That Will Cash in This Offseason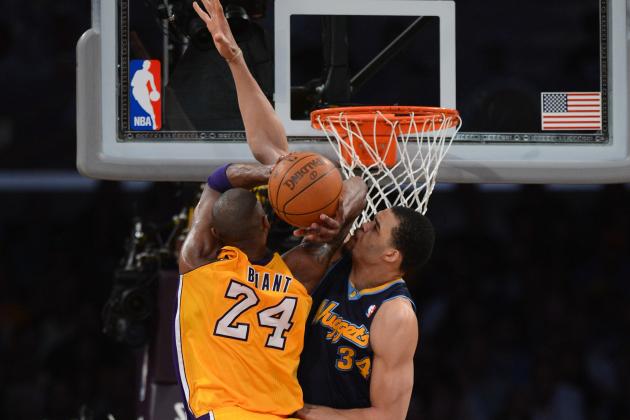 Harry How/Getty Images

We all know the story.
A player catches fire in the postseason, and as a result sees his value skyrocket in the offseason.
Sometimes it is just fools gold, and a player who was overvalued to begin with has a few good games is able to spring board into an even heftier paycheck.
Oliver Miller was certainly one of the heftier of this bunch.
But sometimes, that player really was scratching the surface of his potential, and was rightfully rewarded for well-timed great play.
Only time will tell if the following players will reward their future employer with great play. But one thing is certain, there are a number of players that saw their value take a huge jump as a result of inspired playoff play.
Here are 10 players that will cash in on their post season success next year.
Begin Slideshow

»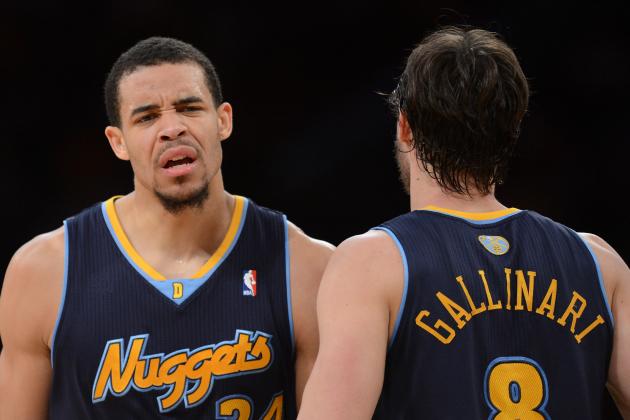 Harry How/Getty Images

McGee is the poster child for the phrase "million dollar talent, five cent head".
Almost daily, McGee does something exceedingly stupid.
Washington, who drafted him in the first round a few years ago, finally got fed up with his antics and shipped him to Denver.
McGee, however, parlayed that change of scenery into some inspired play in the playoffs.
Though he was anything but consistent in the playoffs, he did show his talent was for real, averaging close to 10 rebounds per game to go along with three blocks and nine points.
A restricted free agent, McGee certainly will field some excellent offers.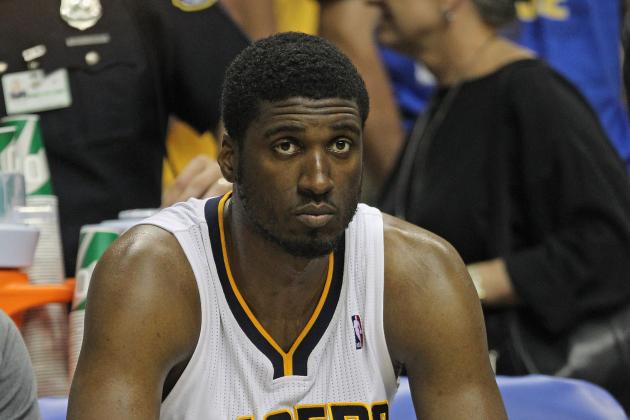 Jonathan Daniel/Getty Images

Hibbert certainly is showing his immense talent in the playoffs this year.
After having an All-Star season, Hibbert has raised his game, scoring 12 points per game to go along with 11 boards and over three blocks.
Hibbert is also a restricted free agent, but given his play this post season and the dearth of big men in the game, he could see his value skyrocket in the free agent market.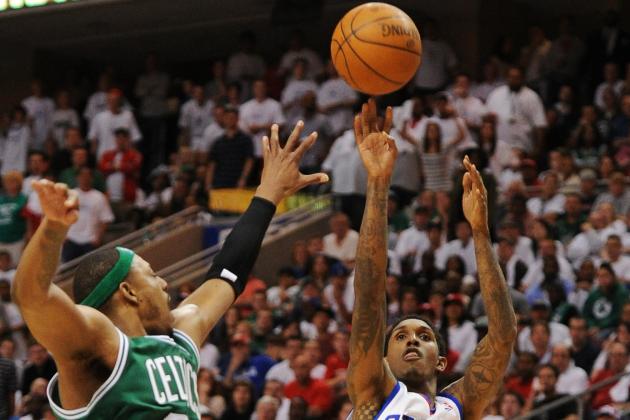 Drew Hallowell/Getty Images

Lou Williams has always had the same problem.
He is a pure scorer trapped in a point guard's body.
That being said, he has a killer instinct and has even shown the ability to distribute a little bit in the Boston series.
Williams has an early termination option in his contract, and he certainly should consider exercising it.
On the open market, he is sure to fetch top coin as a super-sub.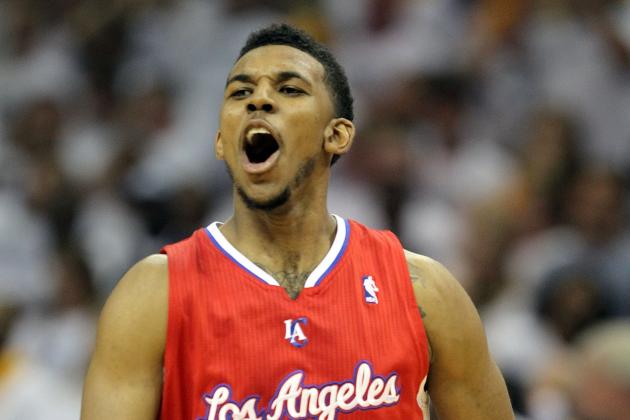 Andy Lyons/Getty Images

Nick Young is one of the most one-dimensional players on the planet.
He really is not interested in anything but scoring, and even in that regard he is limited.
So why is he on this list?
Because he is young, tall and can shoot the lights out.
He made plenty of big shots this postseason, and he is certain to cash in on his (limited) talents.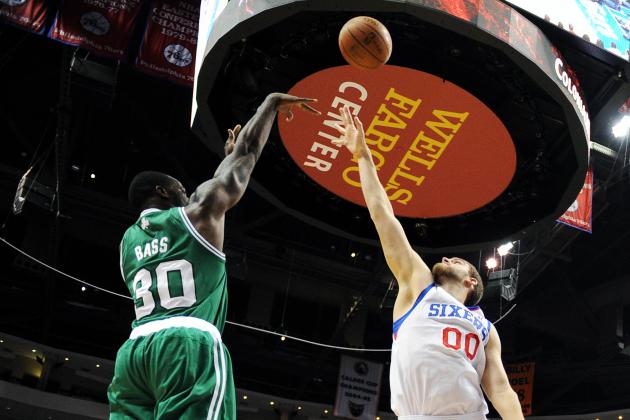 Drew Hallowell/Getty Images

Bass, who came over in a trade for Glen Davis, has been a key player for Boston this postseason.
Bass is somewhat of an undersized power forward, but he makes up for it with hustle, strength and athleticism.
Additionally, he has been a key cog for Boston in their series with Philadelphia, scoring at least 10 points in each game so far, and providing a physical presence underneath the hoop.
What has been most intriguing is his improved jump shot, now fairly impressive from 15 feet in.
He has a player option for $4.3 million that he would be a fool to not exercise.
Drew Hallowell/Getty Images

It may seem odd to have the perennial All-Star Garnett on this list with up-and-coming players, but KG surely has parlayed his re-emergence this post season into a nice new contract.
Some had whispered that Garnett had lost a step, but the big man has averaged 19 points and over 11 rebounds per contest in the playoffs.
Those are considerable jumps from his regular season totals, and just goes to show that he has plenty left in the tank.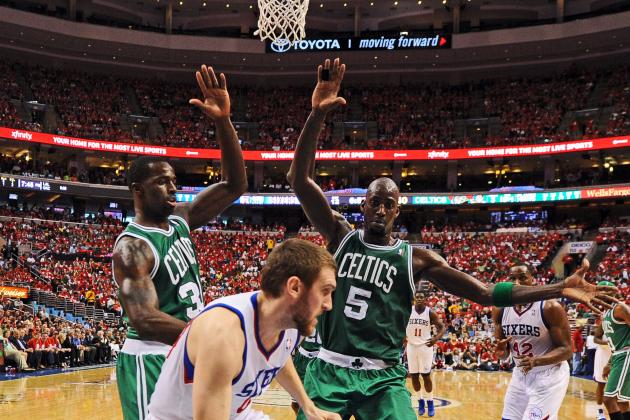 Drew Hallowell/Getty Images

In a series in which physical play has been rampant, Spencer Hawes certainly has risen to the occasion.
Hawes is averaging 10 points and seven boards per game to go along with just over a block per contest.
His numbers have fallen a little bit in this series as opposed to his stellar play against Chicago, but with another good game or two he should jump into the money this offseason.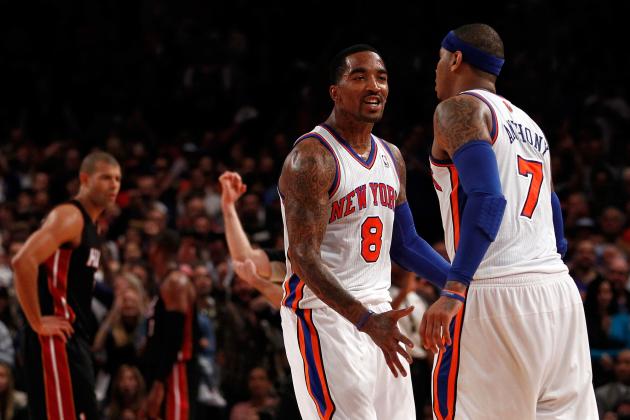 Jeff Zelevansky/Getty Images

Smith had a crazy year that started in China and ended in the Big Apple.
Smith was a valuable bench contributor that showed that he still can drain the deep ball and play above the rim.
He signed a very modest contract and holds a $2.6 million player option for next year that he is certain to decline.
On the open market, Smith should be one of the top shooting guards in free agency, and is certain to parlay that into a good deal.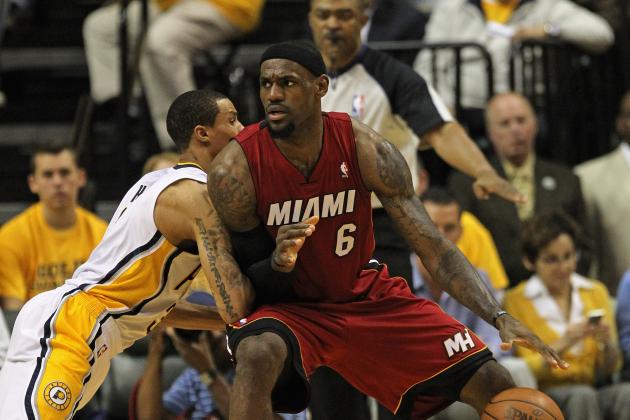 Jonathan Daniel/Getty Images

It seems like all George Hill does is exceed expectations.
He was a late first-round pick out of tiny IUPUI, and immediately became a big contributor.
He even pushed Tony Parker for major minutes a couple years ago.
Next, he moves on to Indiana where he not only got better as the season went on, but he was able to beat out the highly touted Darren Collison for the starting job.
He has been arguably the Pacers most consistent performer in the playoffs, jumping his scoring average four points from the regular season, while showing poise under pressure.
He is a restricted free agent to the tune of just over $3 million qualifying offer, and he is certain to get a raise.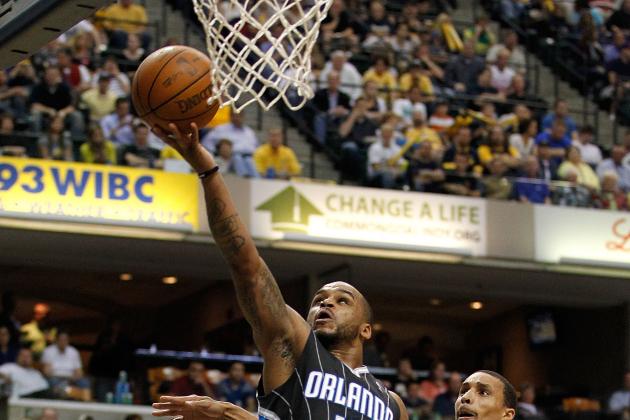 Gregory Shamus/Getty Images

Jameer Nelson truly chose the right time to get hot.
He jumped his scoring average from 11.9 in the regular season to 15.6 in the postseason, and averaged nearly seven assists per contest.
With Dwight Howard injured, the Magic needed Nelson to step up big, and he certainly did.
He has a player option for $7.8 million for next year, but he would be wise to opt out. With the uncertainty surrounding this franchise and his age (30), he needs to take advantage of a weak free agent point guard crop and an even weaker draft crop.