NBA Awards 2012: Why Regular Season MVP Means Nothing for LeBron James' Legacy
May 4, 2012

Jeff Zelevansky/Getty Images
LeBron James is considered the heavy favorite to win the 2012 NBA MVP award.
If he does come away with the honor, it would be the third time in his young career that James has earned the designation of the league's most valuable player.
Only Moses Malone, Magic Johnson, Larry Bird, Wilt Chamberlain, Bill Russell, Michael Jordan and Kareem Abdul-Jabbar have won at least three regular season MVPs.
James would join those basketball legends on a very prestigious list.
But what would it mean for the Miami Heat star? Would it alter the way we view him as a player? It's hard to see how it would.
We already view him as the league's most talented player. We already know how dominant he can be, and we've watched him take over games time and time again throughout his career.
But the criticism remains the same. It always comes back to the same basic principle with James: the perception of him is not going to change for many until he wins a championship.
This isn't about James as a player. The impact he has on a game is obvious, and what we've seen from him this season has been impressive to watch.
This is about LeBron's legacy as potentially one of the greatest players to ever play the game.
Already a first-ballot Hall of Famer, James' prowess on a basketball court is undeniable.There is no question James is the most polarizing player in the game today.
Fans are either on one side of the fence or the other when it comes to LeBron, and there isn't much room for a middle ground.
When we look back on James' career after his playing days are over, what are we going to most remember and reference?
We are not going to talk about how good he was in the regular season. We are not going to talk about his infamous "Decision," nor are we going to bash him for moving on from Cleveland and joining Miami.
It's going to be about what he did in the playoffs. Great players are expected to win at the highest level, and thus far, James hasn't achieved that in his career.
Some people think it's never going to happen. But these same people might be forgetting that this kid is still just 27 years old and has a ton of time left in his career.
Winning another MVP puts James in a special club, but it does absolutely nothing for his legacy as one of the greatest players of all time.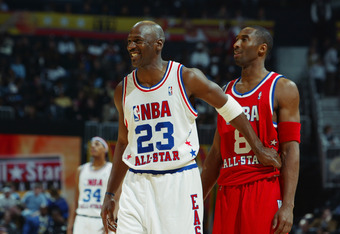 Jamie Squire/Getty Images
It doesn't bring him any closer to where he wants to be.
James should want to be mentioned in the same breath as the greatest players to ever play in the league, but racking up regular season MVPs isn't the path he needs to travel down in order to achieve that.
Again, this is about James winning when the stakes are raised to their highest level. This is about James delivering when his team has everything to lose. And this is about James finally silencing those who have doubted him for so long.
We should be talking about LeBron even more than we already do. He is just that good. We're not going to see another player like him on the floor for a long time, and it's possible we won't ever see one in his exact mold ever again.
James is going to be in the MVP conversation every season, but that's not going to do anything for his legacy.
That's not the legacy LeBron wants to leave; he doesn't want to be known as a phenomenal regular season player who doesn't win in the playoffs. That's just not how the truly great players are remembered.
For LeBron, it's going to take far more than just his third regular season MVP to convince people that he belongs in the discussions of the most legendary players to ever play the game.
He has an incredible opportunity to do exactly that this year.