The NBA's Top 15 Point Guards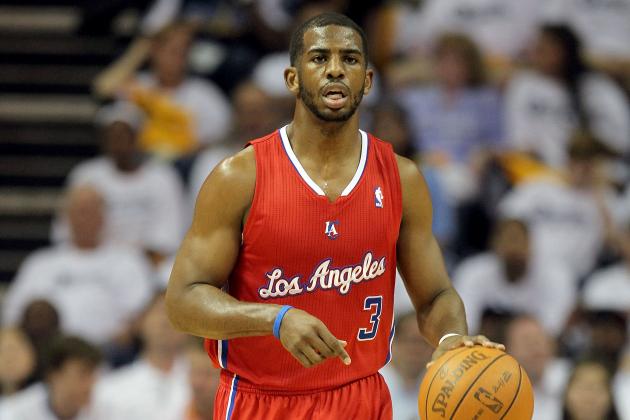 Andy Lyons/Getty Images

Derrick Rose or Chris Paul? Rajon Rondo or Russell Westbrook? These are the questions that NBA fans consistently debate about amongst one another. While these rankings certainly don't answer these questions, I've tried to be as fair as possible in grading the top 15 point guards in the league today. Enjoy.
Begin Slideshow

»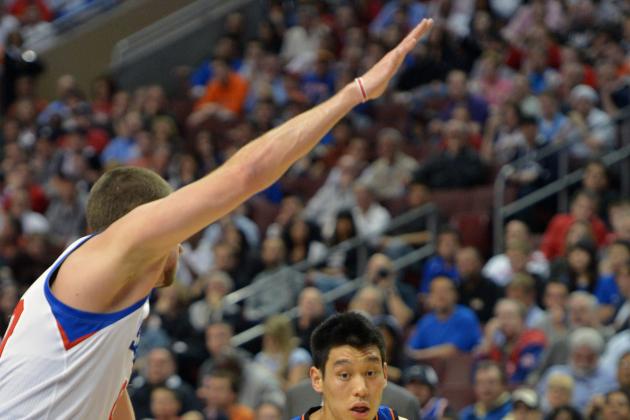 Drew Hallowell/Getty Images

Everyone knows Jeremy Lin's story by now, and although he didn't continue his incredible play into the postseason, he still had an impressive season overall. He finished the year with impressive numbers, putting up 14.6 points per game and 6.2 assists per game.
However, he was never able to play well with the Knicks' biggest star in Carmelo Anthony, and he was also brutal at times on the defensive end. Overall, he was a bright spot for the Knicks this season, and there's no reason to believe he won't be just as effective next year.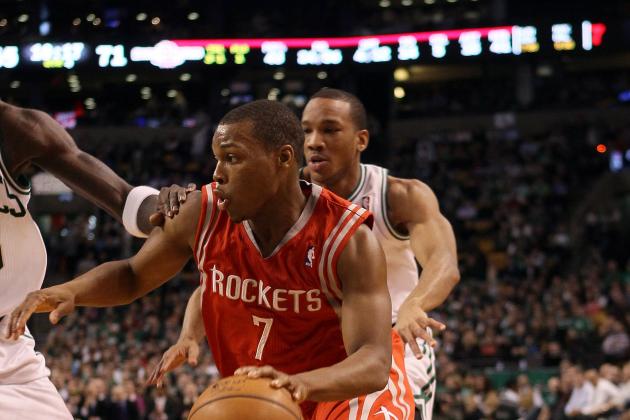 Elsa/Getty Images

Easily one of the most underrated players this season, Lowry averaged 14.3 points per game, 4.6 rebounds per game and 6.6 assists per game. He showed how valuable he is to his team's success, as the Rockets missed the playoffs in large part to the 19 games Lowry missed this year.
If he is back and healthy next year, he will continue to be one of the best point guards in the West.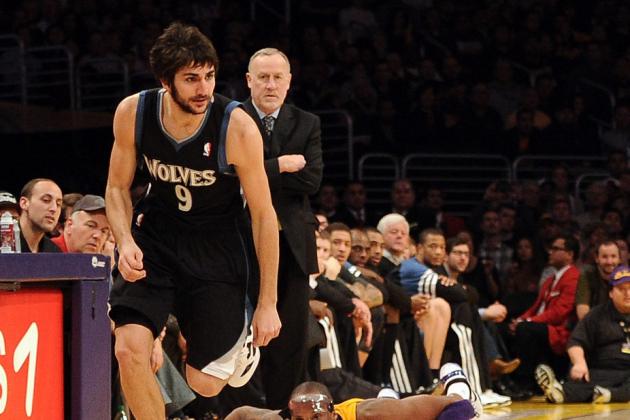 Harry How/Getty Images

Rubio has quickly become one of the most exciting players to watch in the league due to his court vision and incredible passing skills. While he ended his rookie campaign early by tearing his ACL, Rubio was still able to show us in only 41 games why he will be a special player in the league.
Despite all the ROY attention going to Irving, Rubio still led rookies with 8.2 assists per game and 2.2 steals per game. Although he's not a great shooter, he is an extremely crafty player and should only get better with time.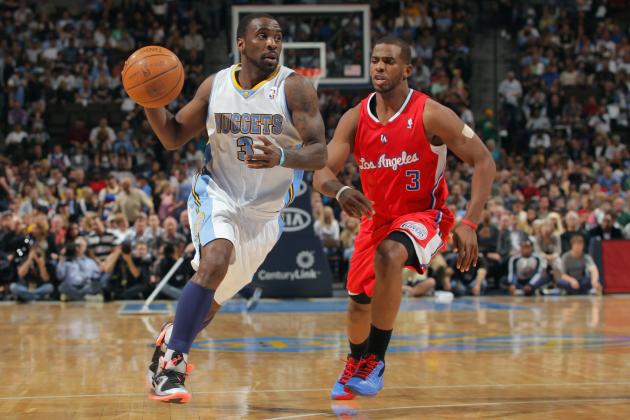 Doug Pensinger/Getty Images

For the second year in a row, Lawson improved greatly over the previous season. Not only did he put up over 16 points per game and six assists per game, he led the Denver Nuggets (who lost Kenyon Martin and J.R. Smith in the offseason) to a sixth-place finish in the West. One of the smallest players in the league, Lawson proves that skill is more important than size.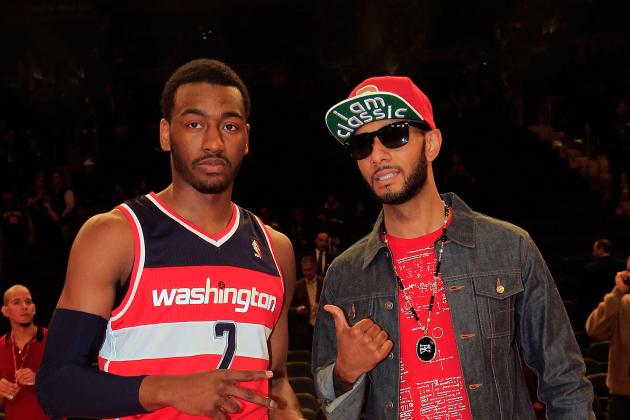 Chris Trotman/Getty Images

Wall started off the year slow and had people question whether the time off during the lockout had affected his game. However, he still had an impressive season, putting up 16.3 points per game and eight assists per game. While he turns the ball over a lot, he is still maturing as a player and should be even better next year. Now all he needs to do is lead a winning team.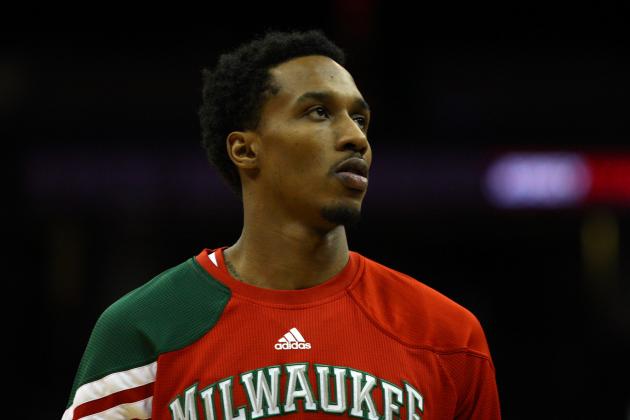 Chris Chambers/Getty Images

After taking a step back in his sophomore campaign, Jennings put together a very impressive season this year. Not only did he average 19.1 points per game and had a career high in field goal percentage, Jennings was the main reason the Bucks finished ninth in the East and challenged for a playoff spot. If he starts to include his teammates more, he will become one of the elite players at his position.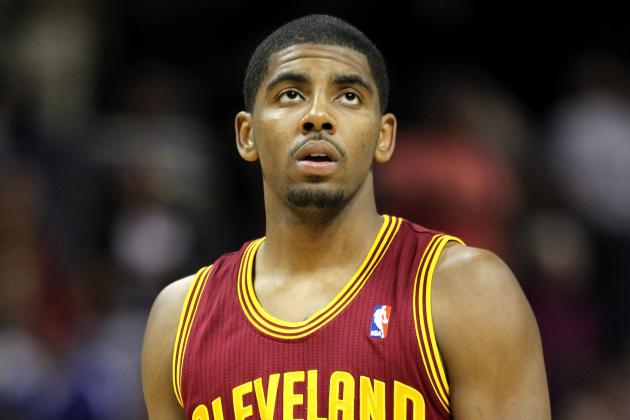 Andy Lyons/Getty Images

While some may think it's too early to call Irving a top-10 point guard after only playing a single season, he is the real deal. After leaving Duke after one year, Irving actually made the Cavaliers watchable again.
By putting up 18.5 points per game, 5.4 assists per game and 1.1 steal per game, Irving should win the 2012 Rookie of the Year Award. Irving's big moment this year was scoring 21 points in the fourth quarter against the Nets early in the season. He showed he has what it takes to become one of the great point guards in the league.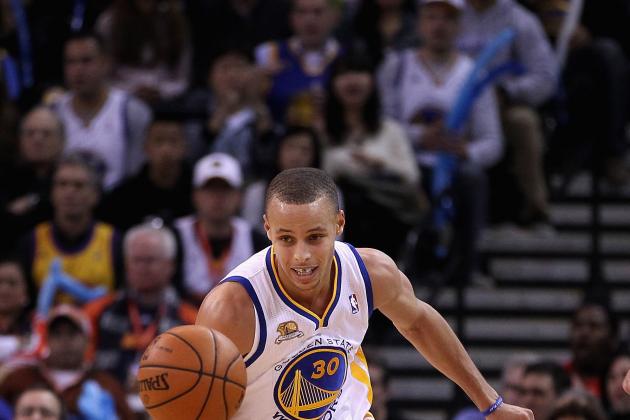 Ezra Shaw/Getty Images

While he was hurt for the majority of this season, Stephen Curry is still one of the top point guards in the league. He's one of the league's best shooters and with Monta Ellis now in Milwaukee, Curry will have an easier time finding open teammates and making the Warriors a better team. Expect big things from him in the 2012-13 season.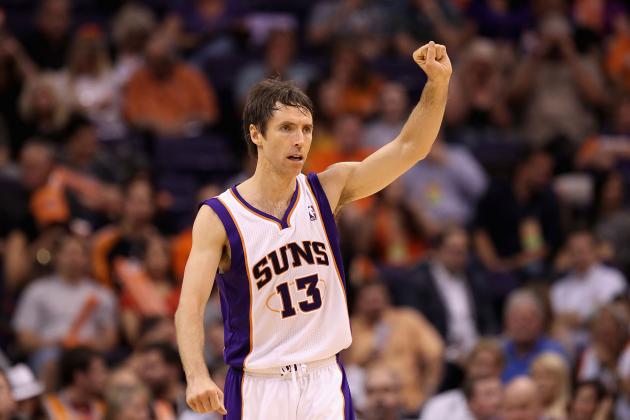 Christian Petersen/Getty Images

Trapped in Phoenix with a weak supporting cast, few people expected much of Nash this season. However, not only did the he lead the league in assists for the second year in a row, but he also led the Suns to a .500 record and had them in the playoff hunt in April. While he is not a terrific scorer and is a poor defender, Nash makes everyone around him better and because of that, he is one of the league's best.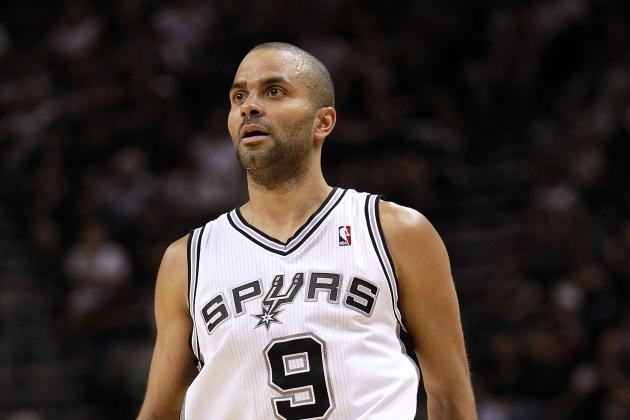 Ronald Martinez/Getty Images

Going into the season, everyone was picking the Thunder, Lakers or Clippers to finish first in the Western Conference. Yet somehow the Spurs came up on top. The main reason? Tony Parker.
The 29-year-old had the highest assists per game average of his career, while still chipping in 18.3 points per game. He is also one of the main reasons Tim Duncan is so effective at age 36. He should be in the MVP race this year, due to his ability to make teammates better while getting wins at the same time.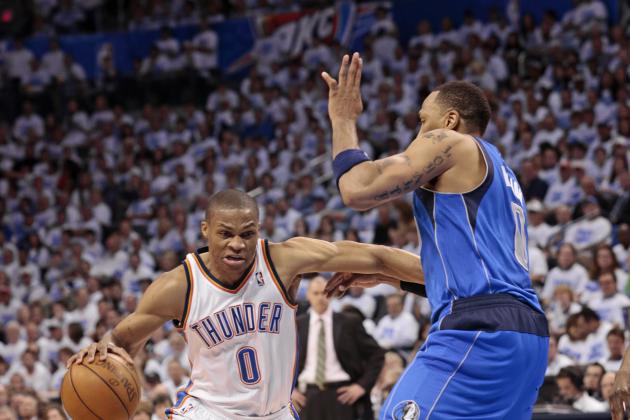 Brett Deering/Getty Images

There is no question that Westbrook is one of the premier scorers in the NBA. However, he is not that great of a point guard. He takes way too many shots and doesn't set up his teammates like a true point guard should. There's no question he's a great basketball player and a tremendous talent, but I can't put him higher than fifth on this list because he is a shooting guard playing the point.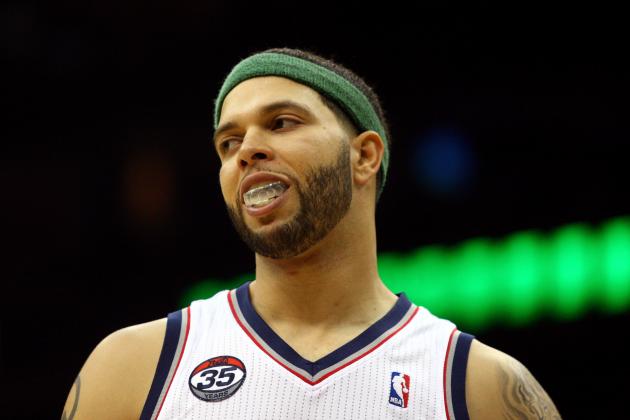 Chris Chambers/Getty Images

Williams has really never gotten the credit he deserves in his career. He didn't make the All-Star team until his fifth season in the league, despite putting up great numbers his previous three seasons. He has averaged more than nine assists per game in his career while still scoring over 17 points per game. Williams deserves big money this offseason as he is simply one of the game's best.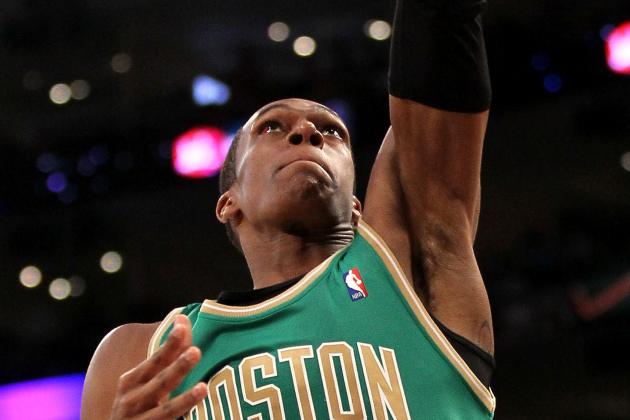 Stephen Dunn/Getty Images

While the Boston Celtics continue to get older and "The Big Three" continue to contribute less and less every year, they still remain one of the top teams in the East. That is because of Rajon Rondo. The 26-year-old point guard out of Kentucky is a great defender and although he's a poor shooter, he is so effective because of his quickness and ability to set up teammates.
If the Celtics are able to get to the NBA Finals this year, it will be in large part to No. 9.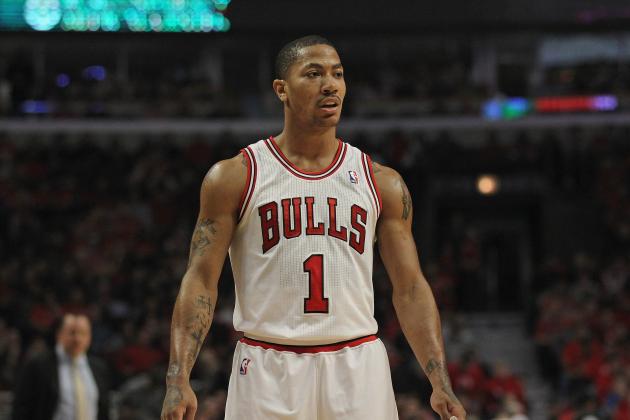 Jonathan Daniel/Getty Images

After winning MVP last year, Derrick Rose's play took a bit of a dip this season. His points per game average slipped to 21.8 while his shooting percentage was only .435. Despite that, however, he posted a career high in assists per game this year and the Bulls were terrific with him in the lineup with a 32-7 record.
If Rose comes back fine from his ACL injury next year, he has a good chance of leading Chicago to their first championship since the Jordan Days.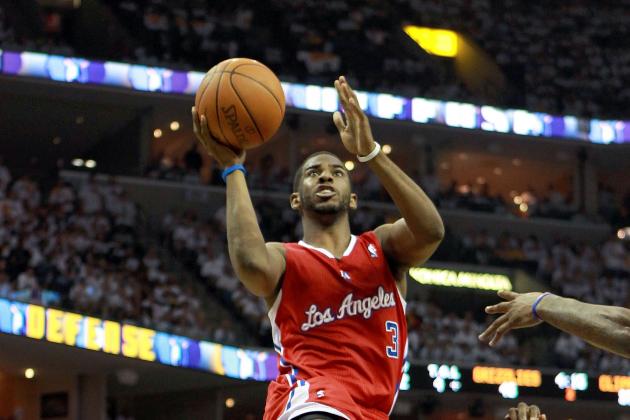 Andy Lyons/Getty Images

Blake Griffin and DeAndre Jordan's reaction when they heard CP3 was coming to the Clips explained why he is the point guard every star wants to play for. Not only is he a capable scorer and good defender, but teammates love him so much because of his terrific passing skills.
While Blake Griffin improved his game this year, Paul was the main reason the Clippers were able to finish fifth in the West this year and finally make the playoffs. He is simply the best at what he does.