NBA Free Agency 2012: 10 Low-Cost Free Agents Who Will Swing 2013 Playoffs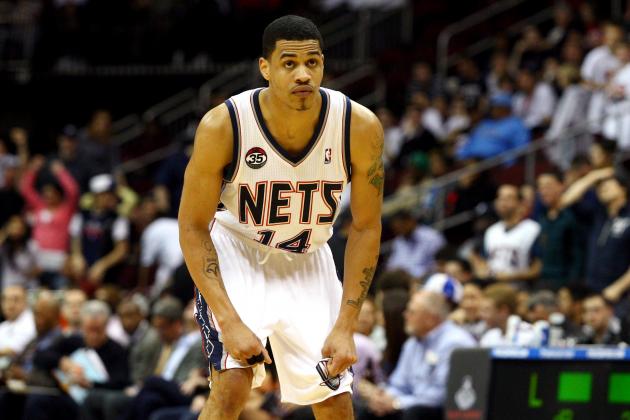 Chris Chambers/Getty Images

As the second season is quickly approaching for 16 NBA franchises, the other 14 teams will soon have some extra time to prepare for what is shaping up to be a hectic free agent period.
This summer, there will be a class of players slated to receive a well-deserved financial windfall as a result of their 2011-12 campaign (Goran Dragic and Ersan Ilyasova, among others). But let's not forget the other, lesser-known free agents who may, in fact, be the missing pieces that swing the balance of power in the 2013 playoffs.
So while most eyes this July will be trained upon the future destinations of Deron Williams and Steve Nash, let's examine some low-cost options who would be valuable additions to just about any team in the NBA.
Begin Slideshow

»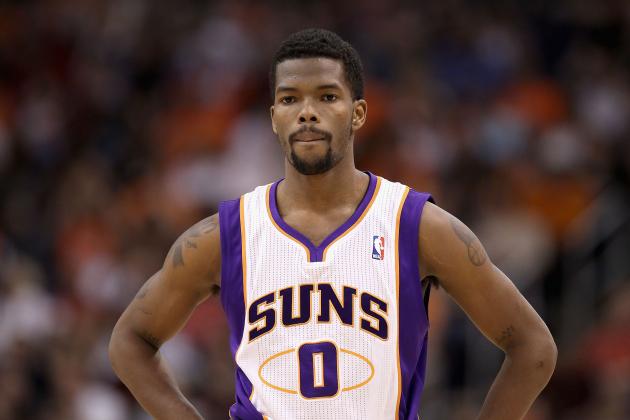 Christian Petersen/Getty Images

Thanks in part to the lockout, Aaron Brooks chose to take his talents to the Far East and signed a deal with the Guangdong Southern Tigers in the Chinese Basketball Association. The 6' Brooks starred overseas, leading his team to the CBA Finals as he shot better than 42 percent from beyond the arc on the season.
Brooks's rights are currently held by the Phoenix Suns, but if they choose not to extend him a $3 million qualifying offer this summer, then he could easily link up with a contender next season. It's not out of the realm of possibility that Brooks could even wind up as a starter: He started all 82 games in 2009-10 and averaged 19.6 points and 5.3 assists.
Jonathan Daniel/Getty Images

John Lucas may not be one of the more celebrated members of the Chicago Bulls' bench, but the fourth-year guard is one of the reasons Chicago hasn't missed a beat, despite the fact that Derrick Rose has missed 26 games this year. In limited action this season, Lucas has scored in double-figures 14 times.
Lucas isn't a great shooter overall, but he has converted nearly 40 percent of his three-point attempts this season. And while he is a bit undersized (5'11", 165), he only made $915,000 in 2011-12—a price point that will make him a very affordable option for teams looking for a steady backup point guard.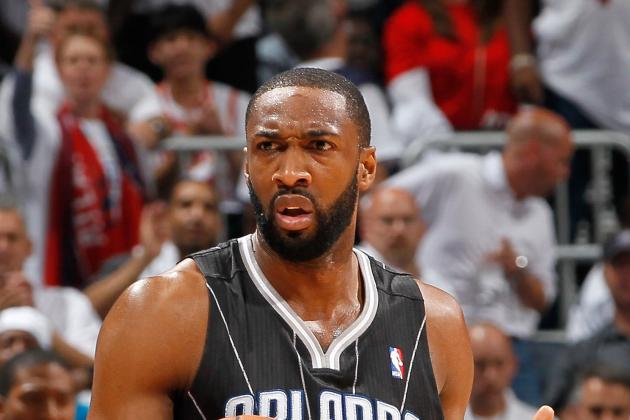 Kevin C. Cox/Getty Images

It's clear that Gilbert Arenas isn't the same person that he used to be both on and (thankfully) off of the court. That said, there's no reason why Arenas—who won't command a large salary this offseason—couldn't be a sixth or seventh man on a squad with legitimate championship aspirations.
The self-proclaimed "Hibachi" doesn't get quite as hot as he used to, but Agent Zero does have a fair amount left in the tank. Even though he hasn't played 20 minutes in any game for the Memphis Grizzlies this year, the 6'3" Arenas has scored in double-figures three times, and has showed decent range from beyond the arc (37.1 percent on three-pointers this season).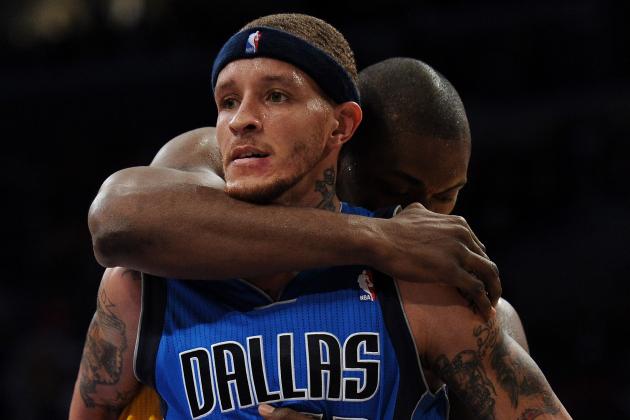 Harry How/Getty Images

When Delonte West isn't doing things like this, he's a very solid lead guard who can give the opposition fits on the defensive end. According to Synergy Sports, West ranks among the best 30 players in the NBA at guarding the pick-and-roll, and his 1.4 steals per game is impressive considering that he plays less than 24 minutes per game.
If Dallas allows him to walk, West will be one of the better reserve point guards available in free agency this year. Not only has he shot 45 percent for his career, but he has an assist-to-turnover ratio of better than two-to-one, and his per-36 minute averages (14.3 PPG, 4.9 APG, 3.4 RPG) are nothing to sneeze at.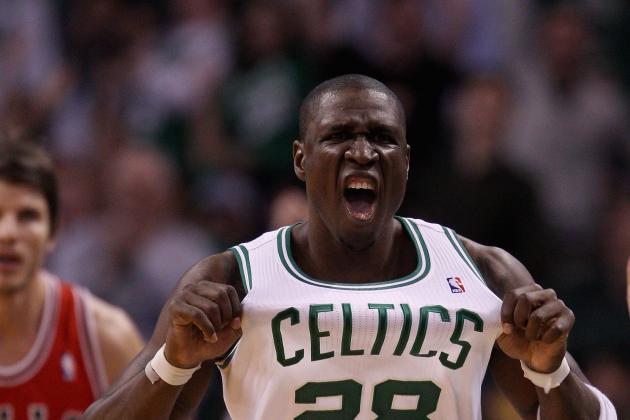 Elsa/Getty Images

For the uninitiated, Mickael Pietrus is an athletic forward who is a more-than-capable defender—the type of player that every team would love to have in their rotation. He's also a bit of an NBA nomad, having played for four different teams in the past five seasons.
That may soon become five teams in six years, assuming that the rest of the league is doing their due diligence. Despite a limited offensive game, Pietrus seems to have found a home in Boston as the team's do-it-all swingman. Pietrus has clearly outplayed his $1.2 million deal this season, and the 30-year-old could easily double or triple that on the open market.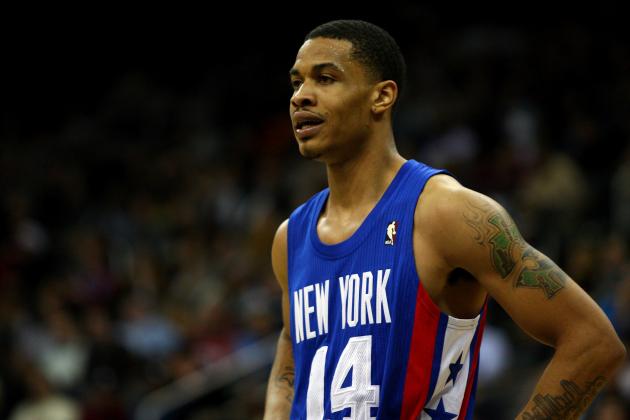 Chris Chambers/Getty Images

An hour and a half ago, Gerald Green was plying his trade in the NBA Developmental League. These days, Green is starring for the New Jersey Nets, finally displaying the potential that led the Boston Celtics to draft him 18th overall in 2005.
Athleticism was never a problem with Green, who won the NBA Slam Dunk Contest in 2007. The knock on the 6'8" guard was that he lacked a strong basketball IQ, and after serving stints in both the Russian and Chinese Basketball leagues, those concerns now appear to be in the past.
As a 26-year-old guard with a solid shooting stroke (48.8 percent from the field this season), Green will have many suitors—including contenders—lining up at his door this summer.
Stephen Dunn/Getty Images

Matt Barnes has had a mediocre season by his standards, but has taken his game to another level with Kobe Bryant on the shelf. In seven games without Bryant this year, the Los Angeles Lakers are 5-2, thanks in part to Barnes and his 11.6 points and 8.1 rebounds per game.
And with that offense comes the always solid defense—a trait that has been his calling card over the past few seasons. The Lakers would be wise to keep him, but with $63 million committed to Bryant, Pau Gasol and Andrew Bynum alone, Barnes may not be in Hollywood much longer.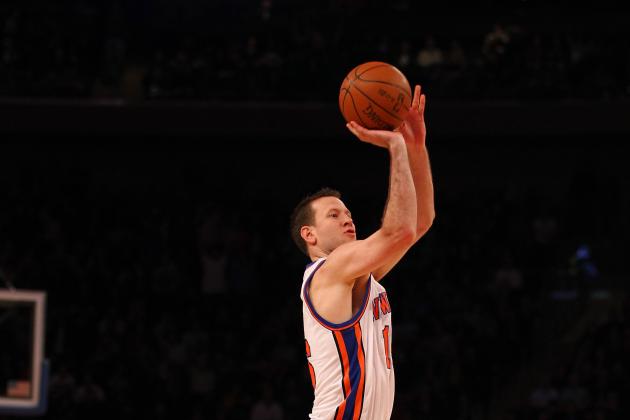 Al Bello/Getty Images

He may have stolen his celebratory move from Green Bay Packers QB Aaron Rodgers (who copied it from former Philadelphia Eagles WR Freddie Mitchell), but Steve Novak leads the NBA in three-point percentage this season, and that's worth something.
In a league where good shooters are a valued commodity, Novak's gift will likely be worth quite a bit once he hits free agency. According to Synergy Sports, no one in the NBA scores more points per possession than Novak (1.3), but that number is heavily skewed due to the fact that 83 percent of Novak's shot attempts come from beyond the arc.
Most likely, the 6'10" forward is merely the most recent incarnation of Jason Kapono, but he needs to strike while the iron is hot and cash in on his recent success.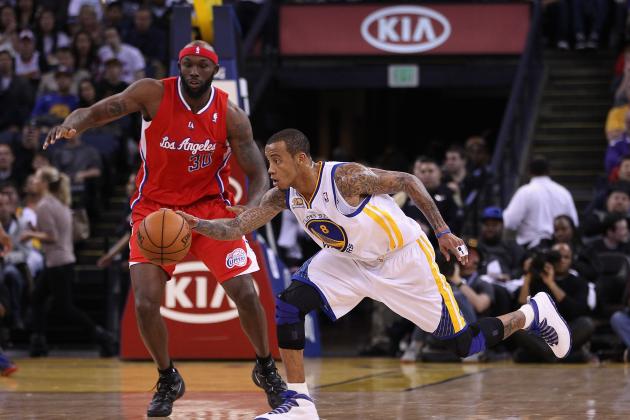 Ezra Shaw/Getty Images

Every team needs a rebounder, so every team should be on the phone with Reggie Evans's agent once free agency kicks off a couple of months from now. Evans's total rebound rate (the percentage of rebounds grabbed while he's on the court) is the fourth-best in the league, and he's a very solid defender who goes all out on seemingly every play.
On the other end of the court, his offensive game is so unrefined that he looks almost uncomfortable with the ball in his hands. Which, if you think about it, is all the more reason why he should link up with a contending team (that doesn't necessarily need a jolt of offense) next year.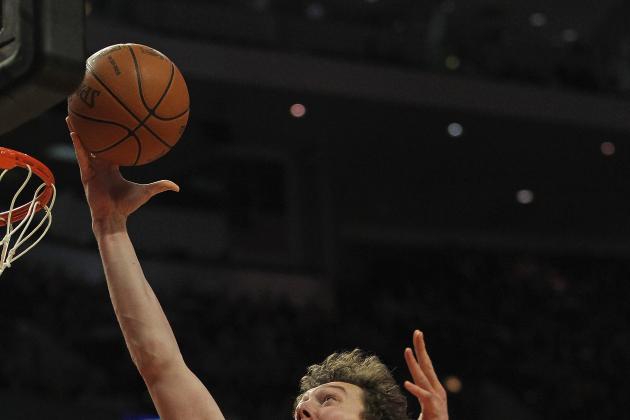 Jonathan Daniel/Getty Images

Omer Asik's averages of 3.2 PPG and 5.3 RPG aren't all that impressive, and neither is Asik himself at first glance. But just by watching him for a few minutes, you'll soon see that the 7' Turkish center is a very tenacious defender who doesn't shy away from contact, unlike many European bigs.
Asik isn't one to look for his own shot, but he's decent enough on the offensive end, and is fairly athletic for a player his size. Asik earned $1.86 million this season, and at only 25 years old, he would be a fine backup center for virtually every team in the NBA.