Kevin Durant: Thunder Superstar Deserves to Blow off Steam at Casino After Loss
April 18, 2012

Kevork Djansezian/Getty Images
Kevin Durant had a poor game against the Los Angeles Clippers on Monday night.
Instead of sulking, he decided to take his mind off the brutal 92-77 loss by heading to a casino and staying until 5 a.m. 
The team took off immediately after the loss and headed to Phoenix, meaning Durant must have wasted little time on his way to the casino. 
According to Durant's Instagram account and Trey Kerby of The Basketball Jones, the Thunder's superstar posted a message stating: "Leaving the casino, it's 5 am..won a few dollars, made me feel good about tonight's shellacking."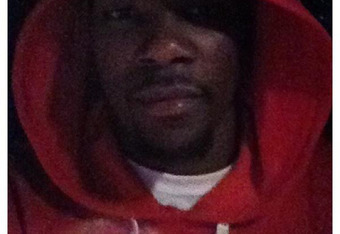 Anyone who feels the need to attack the back-to-back scoring champion for his actions needs to take a second, step back and realize Durant is still just a 23-year-old kid and a human being.
He had an off night and the Thunder paid dearly for it by slipping behind the San Antonio Spurs for first place in the Western Conference.
Durant hit just seven of 18 shots (and missed all seven of his attempts from deep) while turning the ball over five times and managing to score just five of his 24 points in the second half.
The playoffs are just around the corner and it's a terrible time to lose ground, but what do you expect the players on the Thunder to do after a crushing loss?
They aren't going to go sit in their hotel rooms and cry about it. It's not Game 7 of the NBA Finals.
Durant even mentioned that the trip made him feel better about getting beat, which is actually good news for Thunder fans.
This team is mentally capable of moving past a bad outing and putting itself back in high spirits quickly. In a seven-game playoff series, it wouldn't be beneficial to have players brooding over a defeat.
It seems KD35 took a page out of the greatest player of all time's book as well with his late night excursion.
Michael Jordan made an infamous limo trip down to Atlantic City in the midst of the 1993 playoffs, played baccarat and blackjack until 2:30 a.m. and then returned to New York for a mid-morning shoot-around in Madison Square Garden.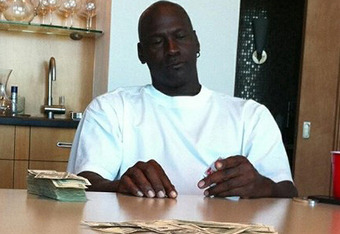 He went on to score 36 points that night and his team eventually won the Finals, securing their first three-peat that year.
Not to insinuate Durant is a notorious gambler like MJ, but it's certainly not uncommon for hyper-competitive athletes to hit the tables to take the edge off. So far it hasn't proven to be detrimental to success on the hardwood.
There are still five games left on OKC's slate and that is plenty of time for the Thunder to secure the top spot in the conference. Two of their games are against the openly tanking Sacramento Kings, while the other three come against beatable opponents: Phoenix, Denver and the LA Lakers.
If Durant plays well tonight against the Suns, maybe he should make trip back to the casino to keep his luck going.