Boston Celtics: 5 Reasons the Celtics Must Re-Sign Kevin Garnett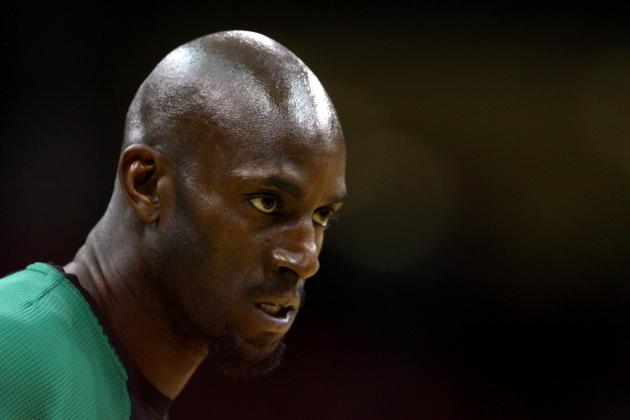 Chris Chambers/Getty Images
KG is focused on continuing to play and win.
Honk if you've heard this one before.
Kevin Garnett is a free agent at the end of this season.
Three months ago, the idea of the Boston Celtics bringing KG back for another go-around was a bit of a punchline. But given his play since the All-Star break, a stretch in which the Celtics are a NBA-best 21-8, it now seems a necessity.
Garnett, who was named Eastern Conference Player of the Week on Monday after averaging 20 points, 10.8 boards, 2.5 assists, 1.3 steals and a block in four games last week, may well have found himself simply because of his contract status. But whatever the reason for his resurgence, he's made it clear that not only can he still play, but play at a very high level.
The Celtics face a great deal of uncertainty beyond this season, what with all of their impending free agents. Which makes bringing Garnett back even more imperative.
Let's take a look at a handful of reason why.
Begin Slideshow

»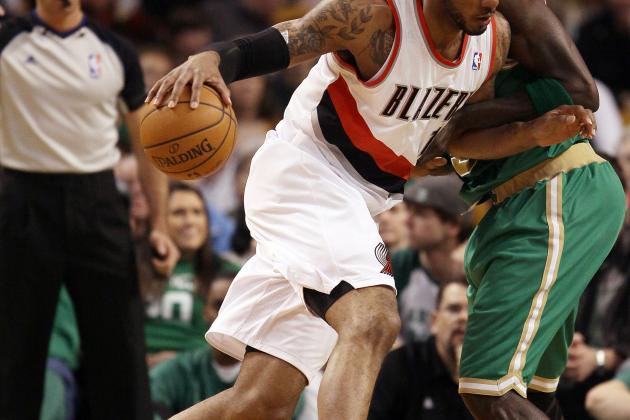 Elsa/Getty Images
KG is still an exceptional defensive player.
There's good defense, there's great defense and there's Celtics defense.
Despite the loss of Kendrick Perkins, Garnett continues to anchor a defensive unit that ranks at or near the top of the league in several categories.
The C's are third in points allowed, first in opponents' field-goal percentage and first in opponents' three-point field-goal percentage.
Garnett, a former Defensive Player of the Year and nine-time All-NBA defensive first-teamer, is key to everything the Celts do on that end of the floor. He's also the team's only consistent rebounder, pulling down 8.4 per game.
As far as more advanced stats go, ESPN's John Hollinger notes that Garnett's presence on the floor saves the Celts more than six points per 100 possessions, the most of any player in the league.
If defense wins championships, Garnett's still a guy you want on your team.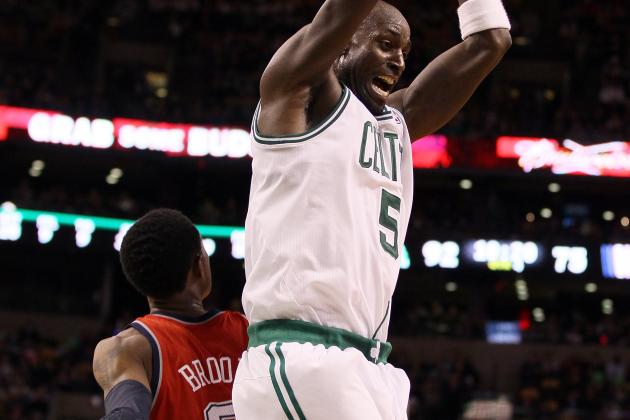 Elsa/Getty Images
Garnett has shown his versatility by shining at center.
Garnett was always a power forward until the Perkins trade, when coach Doc Rivers started experimenting with him at the center position. This year, after Jermaine O'Neal's 473rd injury, Rivers moved KG back to the pivot and off he went.
82games.com has Garnett at 25.1 points and 12.4 rebounds per 48 minutes at the center position, stellar numbers to be sure. He's made the move seamlessly; not only has it rejuvenated him and made the team better, it's probably prolonged his career.
Keeping KG, putting him back at center and signing or drafting another big who can rebound is a path the Celts should seriously consider taking.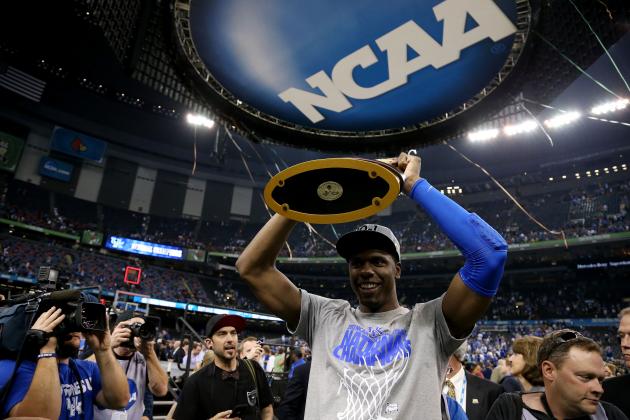 Ronald Martinez/Getty Images
If Jones lasts that long, he could get the ultimate mentor with the Celts.
It would be OK to make an old joke at KG's expense at this point. In fact, please do. It will likely motivate him.
Not including playoff games, Garnett has played in 1,252 games. He's taken 19,480 shots, scored 24,231 points and grabbed 13,297 rebounds. He's been around for 16 years now. If someone is that experienced and can still produce, you pay for it.
Furthermore, if the Celtics are smart, they're looking to draft someone to take over the frontcourt for a couple years from now, which would be the ideal amount of time for KG to continue playing.
With a mentor like that, said draftee (Terrence Jones, C.J. Leslie) would be learning from one of the best.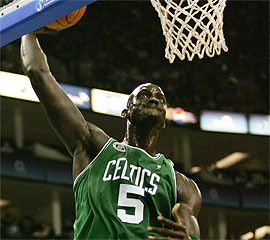 Garnett is as productive on offense as he's been in years.
It's not like Garnett has settled into a role as he's gotten older and is excelling at it. He's easily, along with Rajon Rondo, the second-best player on the team and is a go-to guy on offense.
His 15.9 points per game represents his best production since his first year as a Celtic, the title season of 2007-2008. He's become a deadly perimeter shooter, hitting at 51 percent from the floor while averaging as many shot attempts per game (13), the majority of them from between 12 and 20 feet, as at any point since '08-'09.
Add to his still effective offensive game the already-mentioned continued defensive prowess and you have a player performing at an All-Star level. And you can't have enough of those.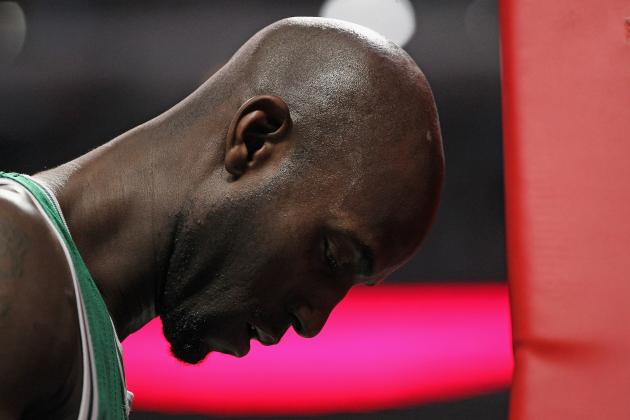 Jonathan Daniel/Getty Images
It would be hard to imagine seeing KG headbutt basket stanchions in another uniform.
Whether or not you think he's old, think he's a phony, don't believe he's really tough or what have you, the truth is that Kevin Garnett is one of the best players in the history of the game, a surefire Hall of Famer.
He's aggressive, pesky, even hostile sometimes. His attitude and actions set the tone for the entire team. Paul Pierce may be the captain but in a lot of ways, the C's are KG's team.
We know the Celts want him back, as Rivers noted recently. The question is, at what cost? And does Garnett want to keep playing? His play this season would suggest that he does and still can at a high level.
Kevin Garnett personifies the Celtics. If he can still play and is interested in doing so, he should do it in Boston.