NBA Draft 2012: 5 Realistic Draft Targets for the Golden State Warriors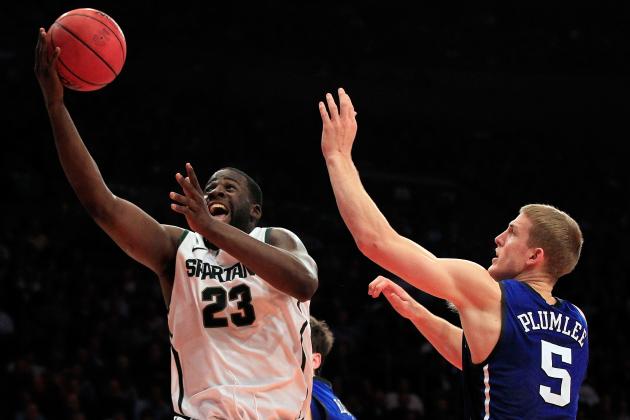 Chris Trotman/Getty Images

The Warriors have one and maybe two draft picks for this June.
Their first round pick is theirs if it's one of the top seven. And before Thursday's play, they're the sixth-worst team in the league.
When trading Stephen Jackson for Richard Jefferson and a retired TJ Ford at the deadline, they also acquired the Spurs' first round draft choice, which, after their terrific season, is likely to be one of the last five of the round.
The Warriors' main points of improvement are their starting small forward and frontcourt depth.
I'm not banking on the Warriors keeping their own draft pick, so here are five players they should consider drafting with the Spurs' pick.
Begin Slideshow

»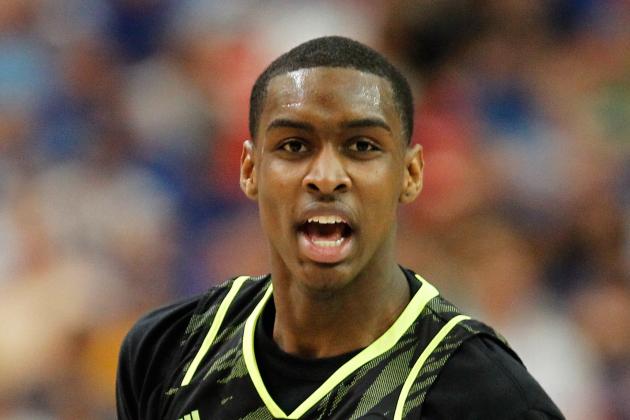 Streeter Lecka/Getty Images

Season Stats: 11.1 PPG, 5.0 RPG, 1.5 APG
At 6'9", Miller is huge for an NBA small forward and will fit in with the Warriors quite well. His size will help his rebounding, especially since the other guy on the wing, Klay Thompson, isn't much of a rebounder.
Though he's only a freshman, Miller really knows the game well, and his basketball IQ would be useful on a young team like the Warriors.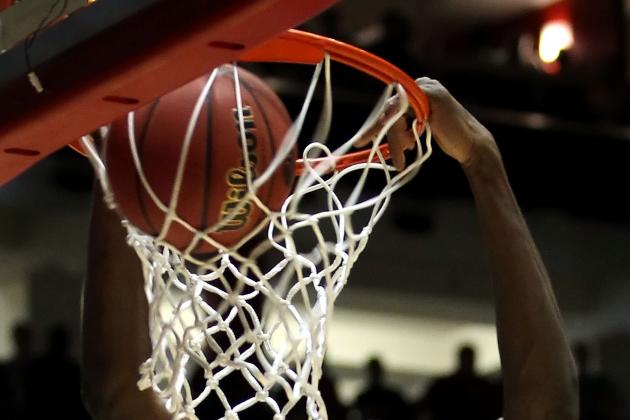 Christian Petersen/Getty Images

Season Stats: 10.0 PPG, 5.5 RPG, 0.3 APG
Ezeli will help the Warriors with their frontcourt depth issues.
He's a terrific defender, and as the second unit has strong perimeter scorers with Nate Robinson and Brandon Rush, he will help them out defensively.
He is a large guy who will be available in the back end of the first round. He may not be able to help the team that much in his rookie season, but, like Ekpe Udoh, he will develop quickly.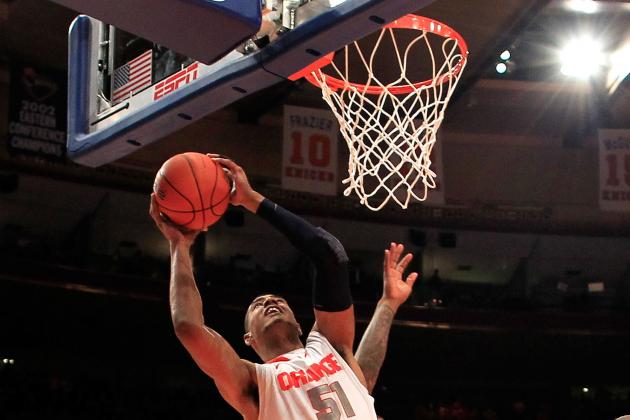 Chris Trotman/Getty Images

Season Stats: 7.8 PPG, 5.8 RPG, 0.7 APG
Melo's stock really took a hit with his ineligibility for the NCAA Tournament, but he should still be able to contribute to the team if taken late in the first round.
Melo led the Big East in blocks per game and was the Big East's Defensive Player of the Year.
Melo should find lots of minutes behind Bogut and Lee. Like Ezeli, he will guard the post when Nate Robinson, Brandon Rush, Richard Jefferson and the rest of the second unit is out there.
He will need to learn how to hit a jump shot with regular consistency before he begins to earn serious minutes. The Warriors would be happy to steal Melo away from contenders such as the Oklahoma City Thunder, Miami Heat and Chicago Bulls who want to draft the Brazilian center.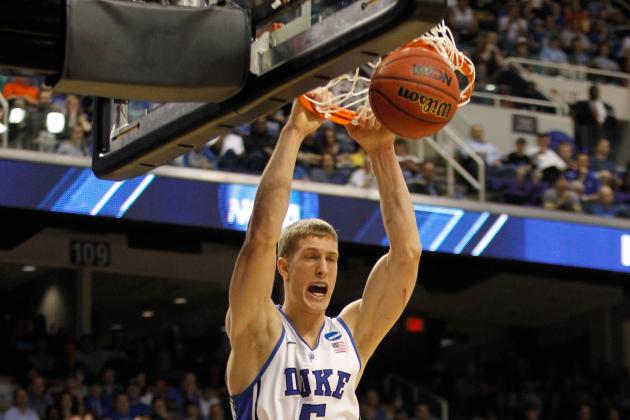 Streeter Lecka/Getty Images

Season Stats: 10.9 PPG, 9.1 RPG, 1.7 APG
Plumlee will help add more depth to the Warriors' frontcourt, and he will be able to contribute at both ends of the court. He doesn't need to be the second or third option to help the team, as he proved with Duke.
With his combination of size and leaping ability, Plumlee will be able to grab boards for the Dubs and score at will.
The forward could easily go from helping out Seth Curry to doing the same for Seth's older brother.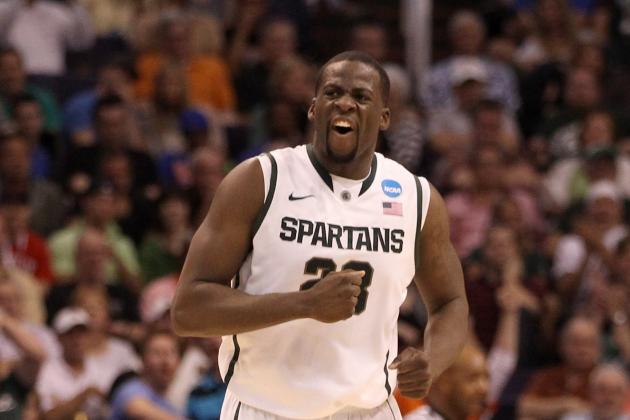 Christian Petersen/Getty Images

Season Stats: 16.1 PPG, 10.4 RPG, 3.6 APG
Last draft, Golden State was able to draft a swingman who turned out to be arguably one of the top five guys in the draft, and they have the opportunity to do the same this year.
Green is a sleeper in the draft and has huge potential. His tournament triple-double reveals his versatility, and his combination of scoring ability, rebounding prowess, court vision and strength could really help out the Warriors.
Since Klay Thompson lacks talent in the rebounding department, Green may end up being the best rebounding rookie swingman next year.