Los Angeles Lakers Free Agency 2012: 5 Players L.A. Must Sign This Offseason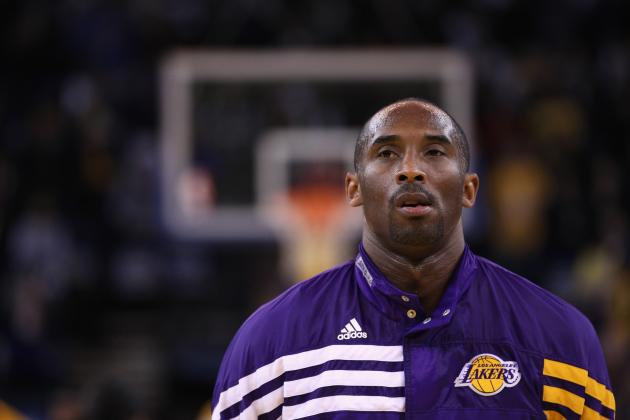 Ezra Shaw/Getty Images

The Los Angeles Lakers are currently sitting in third place in the Western Conference with a 33-20 record. Barring a total collapse, they are poised to make a deep playoff run, possibly coming face to face with former point guard Derek Fisher and the Oklahoma City Thunder in the Western Conference Finals.
It's never to early to start talking about next season, though, because honestly, I don't know if the Lake Show can pull off the upset over the Thunder.
With that being said, here is a look at five free agents that the Lakers must sign in order to have a shot to defeat the Thunder next season to make it to the NBA Finals.
Begin Slideshow

»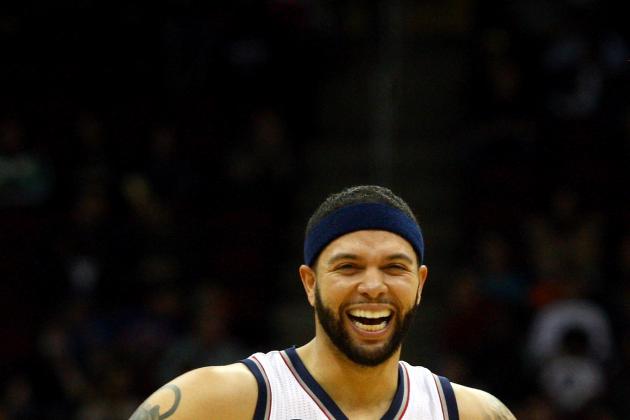 Chris Chambers/Getty Images

I know the Lakers just traded away veteran Derek Fisher for a younger, more agile point guard in Ramon Sessions, but there is no way that they can sit back and pass on Deron Williams.
Williams is averaging 21.6 PPG and 8.6 APG this season with the New Jersey Nets. He can make the big shots and has more experience than current point guards Steve Blake and Sessions.
If the Lakers can sign him, look for Kobe, Andrew Bynum and Pau Gasol's stats to all improve. He can run the floor, make the tough passes but also can play solid defense. Standing at 6'3", 209 lbs, he isn't a bad option.
You look at all the other contenders and they have solid point guards. Blake and Sessions aren't bad for now, but come next year when Kobe's aged a little and Bynum's put more miles on those knees, the Lakers are going to need a strong, solid point guard.
Deron Williams is that guy.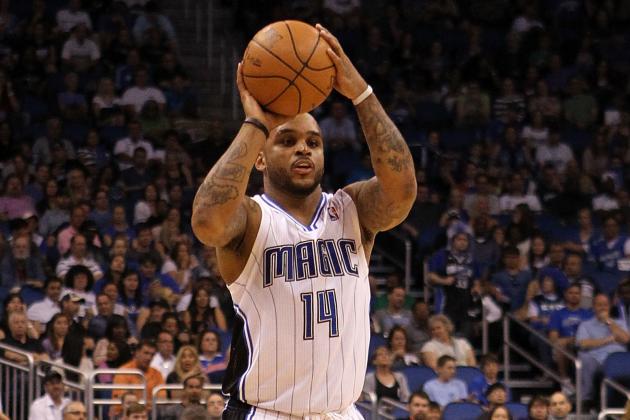 Sam Greenwood/Getty Images

If Deron Williams isn't available or already gone, the Lakers must go after Jameer Nelson. Nelson is averaging 11.3 PPG and 5.3 APG this season with the Orlando Magic.
While he isn't absolutely dominating or putting up huge numbers, he is consistent. And perhaps most importantly, he can shoot the three-ball. The Lakers really don't have solid, consistent three-point shooter.
Nelson can be a game changer and hit threes to change the rhythm of a game at any moment.
He has experience, he doesn't turn the ball over and he provides the spark and intensity that would mesh well with Kobe, Bynum and Gasol.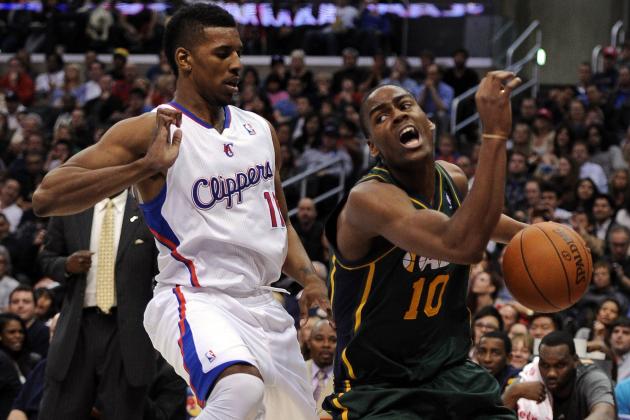 Harry How/Getty Images

Nick Young, the 6'7" shooting guard who attended USC, has been a pleasant surprise this season. Averaging a little more than 15 PPG, the newest Clipper has been a consistent force in the NBA this season.
Having only played for four years, mostly on the Washington Wizards, I'm hesitant to put him on this list, but let's face it, the Lakers aren't getting any younger, so they are going to have to start bringing in younger talent at some point.
Young can not only play solid defense, but he puts up solid numbers coming off the bench. He is no starter, but could play the sixth man role very nicely in the Lakers rotation. He would also learn a lot from the veterans on the team.
In time, he could have a long, successful career in the NBA.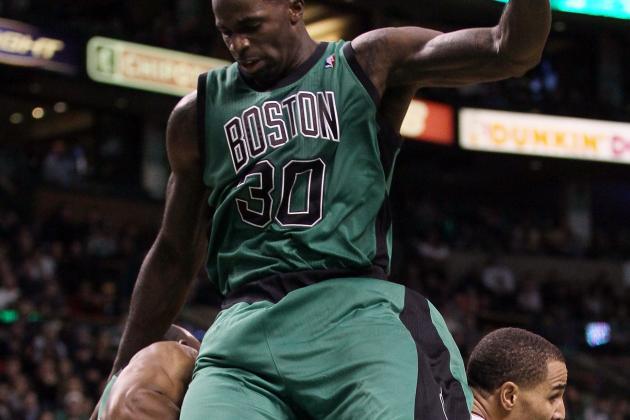 Elsa/Getty Images

When looking at free-agent power forwards, Tim Duncan and Kevin Garnett's names come up. The chance that they are going to sign elsewhere and leave their respective teams is slim.
The next best thing?
Brandon Bass—the 6'8" power forward from LSU. With six years of experience under his belt, he would be a great fit in the Lakers rotation and a good bench player. Having stepped up and in for the Boston Celtics because of all their injuries, Bass is averaging 12.3 points and 6.0 rebounds per game.
Not turning the ball over and being pretty consistent are some of his characteristics along with his stifling defense. Can you imagine how big the lineup would be if L.A. could somehow fit Bynum, Bass and Gasol in one rotation?
Whether he is in for rebounding purposes, to give the starters a break or because of his defense, Bass would make significant contributions for the Lakers and they must consider him this offseason.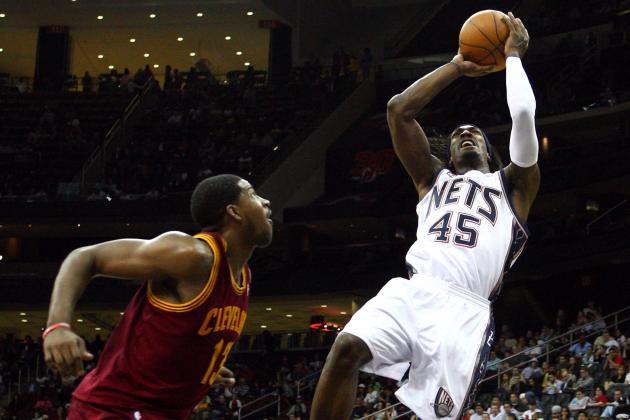 Chris Chambers/Getty Images

The 29-year-old, 6'7" small forward would do wonders for the Lakers. Averaging more than 13 PPG and 6.7 RPG, he is putting up better stats than Matt Barnes and is three years younger.
Wallace could either start or come off the bench and still make the same impact, definitely better than that of Barnes, Josh McRoberts and Metta World Peace. I'm not suggesting to get rid of Metta, though, as his defense, intensity and crazy three-point shots that somehow go in make Laker games that much more fun to watch.
If we could cut our ties with Barnes and McRoberts, though, Wallace would be a fantastic acquisition.
Wallace has experience playing with Deron Williams, who I mentioned earlier, so that would make the transition easier. Imagine Kobe, Wallace, Williams, Bynum and Gasol all in the same uniform on the floor at the same time.
Pay cuts may have to happen, but if that was the lineup, an NBA title could be in the near future for the Los Angeles Lakers.