Stephen Dunn/Getty Images
June 12, 2016
Wondering if you've missed out on any NBA news? Each week you'll find a collection of the best NBA-related content that the internet has to offer right here on The Swing Pass. From features to quick hits, hard-hitting news to YouTube clips, if you need to see it, it'll be here for you.
The day before our first practice his freshman year–this is a guy who is a top-five player in the country; I've never had a player do this–he came by my office and was nervous about practice the next day...He said, "Coach, I want you to be patient with me while we're out here tomorrow." I said, "Why DeMar?" He said, "Because I've never had to play man-to-man defense and don't understand any of these drills that I saw a year ago. And it's going to be an adjustment for me, but I'm going to listen and I'm going to try.'"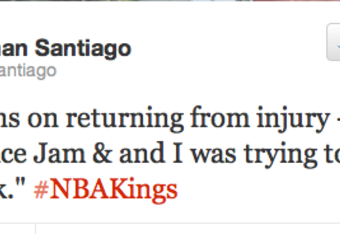 Great quote. 
Like the new article format? Send us feedback!