Dwight Howard Waives Opt-Out Clause to Remain with Orlando Magic and Avoid Trade
March 15, 2012

Sam Greenwood/Getty Images
After months and months of speculation, Dwight Howard finally has a team for next season.
According to ESPN's Chris Broussard, Howard has agreed to waive his opt-out clause and remain a member of the Orlando Magic for at least one more year:
Dwight Howard just texted me that he has signed the waiver of his Early Termination Option

— Chris Broussard (@Chris_Broussard) March 15, 2012
In what was essentially a season-long game of chicken, Howard blinked first. 
His best bet to land on a true contender was via free agency, and it appeared leaving in free agency was his goal a few days ago.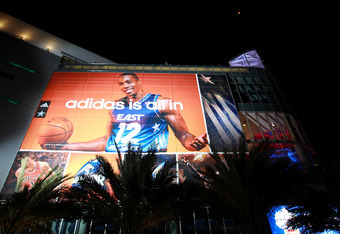 Ronald Martinez/Getty Images
Once the Magic got hip to that plan, they decided it was in their best interest to trade the superstar for the best deal possible. Howard still hasn't agreed to sign with the Magic long-term, but he ultimately reconsidered his stance for next season.
As many speculated during the duration of this trade saga, Howard truly didn't know what he wanted out of all this. The one thing he consistently maintained was that his heart was always in Orlando, but he changed his mind on what seems like a weekly basis with everything else.
SI's Chris Mannix quotes Howard as saying:
DH: "I went back and forth. I was praying, I was fasting. I did what I had to do."

— Chris Mannix (@ChrisMannixSI) March 15, 2012
According to Broussard, he also didn't fully understand the ramifications of signing the opt-out clause and even admitted to receiving some bad advice throughout this failed attempt to force a move.
Howard addressed that too, via Mannix, saying:
DH: "I wouldn't say people were pulling me to go different places. They were just looking at it from a business standpoint."

— Chris Mannix (@ChrisMannixSI) March 15, 2012
In the end, what Howard gets is another year to figure it out. Maybe the Magic find a way to bring another superstar to Orlando. Maybe Howard changes his mind again and demands a trade. Or maybe he finally agrees to stay with the Magic regardless of whether or not they make an immediate move to better the ball club.
As Howard says, via Mannix again, he's loyal to this franchise:
DH: "I'm not like what people have tried to paint me to be. I'm loyal. That's my nature."

— Chris Mannix (@ChrisMannixSI) March 15, 2012
With Dwight Howard involved, we know things can change in less than a minute's time, so we never know what to expect. What we do know, for now at least, is that the superstar center is staying in Orlando.
As the current No. 3 seed in the East, and with what will hopefully be a new confidence and mindset, there is no telling what the Magic and Howard can accomplish this season.