NBA Trade Scenarios: Top 8 Locker Room Guys on the Market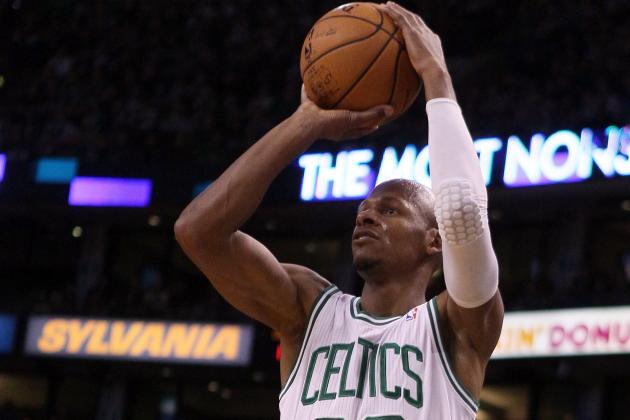 Elsa/Getty Images

In today's NBA, a whole lot of emphasis is put on statistics and how they relate to winning basketball games.
However, contrary to popular belief, basketball is not purely about statistics.
Intangible qualities are what separate good teams from great ones. Sometimes having a great guy in the locker room is what brings a team together.
These are the kind of players that I'm focusing on.
Please note that while these players are not necessarily on the trading block, they could potentially be involved in a trade scenario this season.
Begin Slideshow

»
Kevin C. Cox/Getty Images

Varejao gets my vote for being the most underrated player in the NBA. He is quietly averaging 10.8 PPG and 11.5 RPG while playing incredible defense and being a good teammate.
Kyrie Irving is the bright spot on Cleveland's roster, but Varejao's heart and determination should not be overlooked.
It's his actions on the court that I'm mainly focusing on, but those actions translate well into him being a great locker room guy.
Everyone loves the player that hustles for every loose ball and gives 100 percent no matter what.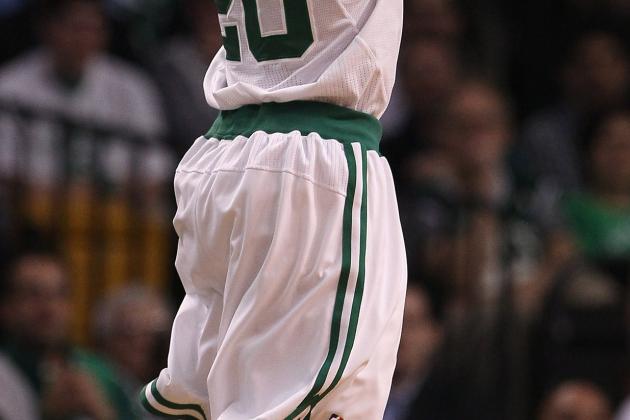 Elsa/Getty Images

If the Boston Celtics decide to blow up their Big Three, Ray Allen could become a target for several contending teams (Chicago, Oklahoma City, LA Clippers).
At 36 years old, Allen is still deadly from three-point territory (shooting at 48.3 percent this season) and his ability to stretch the floor is almost unmatched. Allen is the type of player who can push a team over the edge.
The 10-time All-Star brings championship experience as well as a cool head to the locker room. His humility and leadership are invaluable. He won the NBA's Sportsmanship Award in 2003 and has always been one of the more likable guys in the league.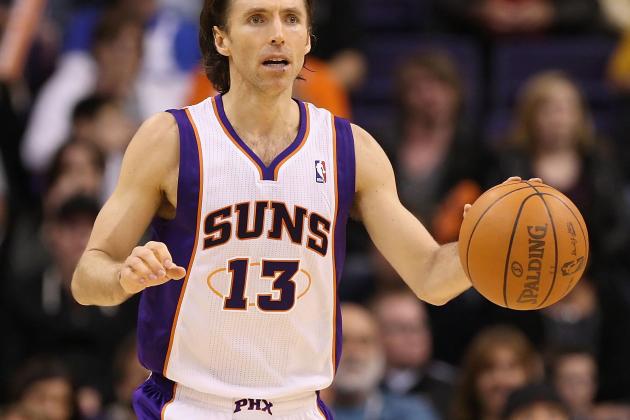 Christian Petersen/Getty Images

Steve Nash is ageless.
At the ripe old age of 38, he's leading the league in assists (with a horrible supporting cast) and is shooting at over 55 percent from the field. Unbelievable.
There has been much trade speculation surrounding Nash and honestly, I wouldn't be surprised if he's traded by the end of the season. Phoenix should be looking to rebuild soon and there are those who think Nash deserves to be traded to a contending team. I have no doubts that his court vision and passing ability could be utilized elsewhere.
As a veteran, Nash brings his experience to the locker room. His unselfish style of play is infectious and he's also a genuinely nice guy.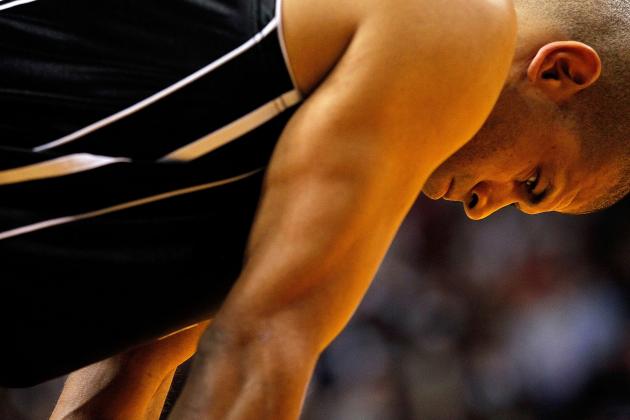 Mike Ehrmann/Getty Images

Shane Battier was acquired by the Miami Heat almost solely for intangible reasons. He doesn't score many points or grab many rebounds, but he does bring experience, hustle and a defensive mindset to any locker room.
If the Heat decide to trade for a big man, Battier could be used as a trade piece.
Like Varejao, Battier is a hustle player who teammates love. His presence in the locker room can't be overstated.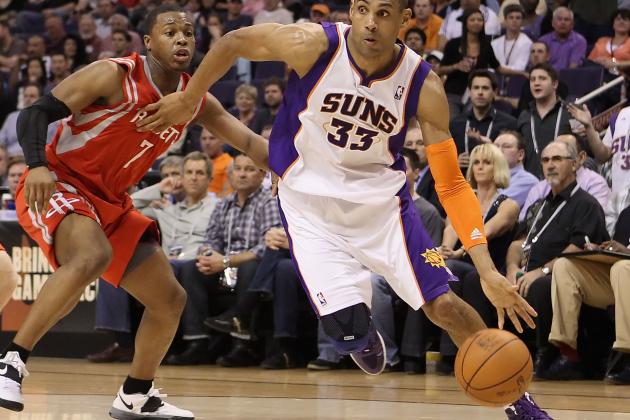 Christian Petersen/Getty Images

In many ways, Grant Hill is similar to Shane Battier.
He's a defensive-minded veteran who has a cool head and would be a great addition to any locker room.
I mentioned in a previous slide that the Phoenix Suns should be looking to rebuild soon. Hill is 39 years old and still has some trade value. He's also never won a ring but could still be a key contributor on a championship team.
Hill's promising career was cut short by injuries, but he's a three-time winner of the NBA's Sportsmanship Award and would be a valuable guy to have in the locker room.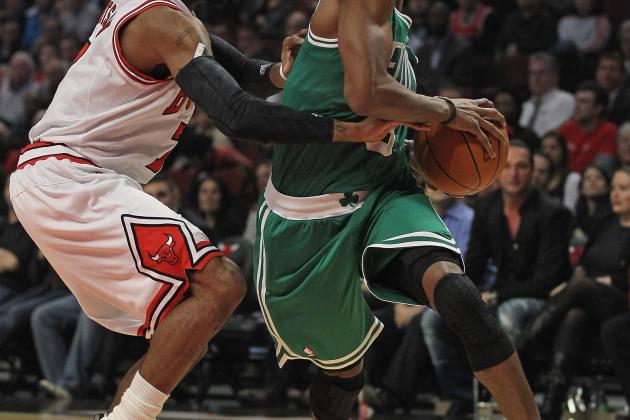 Jonathan Daniel/Getty Images

Rajon Rondo is a puzzling player.
At times he looks like the best point guard in the league—his combination of passing, defense and rebounding are almost unmatched. However, his inability to make free throws and jump shots really hurts the Celtics and prevents Rondo from becoming a truly elite player.
Despite his struggles on the offensive end, Rajon Rondo is the type of player that you want on your team. His defense and hustle separates him from other point guards and you simply cannot question his leadership ability. The fact that he's emerged as the leader of a Celtics team that contains Kevin Garnett, Paul Pierce and Ray Allen is a testament to his abilities.
So far this year, there has been a lot of trade rumors surrounding Rondo and I can definitely see him finishing the season with a different jersey on.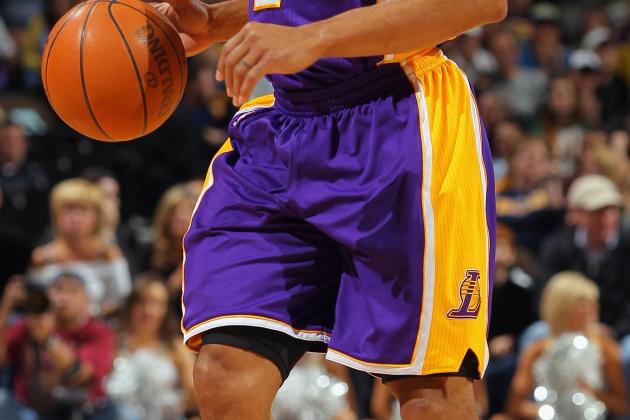 Doug Pensinger/Getty Images

Derek Fisher holds the distinction of being the worst starting point guard in the league. Luckily for him, this article explores a players impact off of the court.
As a five-time NBA champion, Fisher has valuable experience that not many people can match. He's also spent most of his career alongside Kobe Bryant, so he knows how to deal with superstars and their egos.
As the president of the NBA Players Association, he is well-respected around the league and is a natural leader.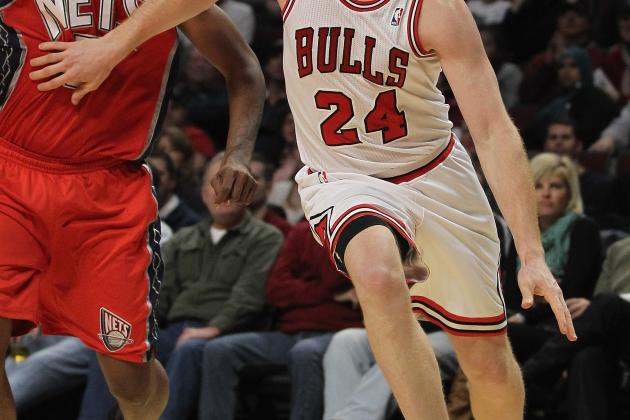 Jonathan Daniel/Getty Images

Lower your eyebrows. Pick your jaw up from off the floor.
The "White Mamba" is notorious for being a below-average NBA player who essentially plays the role of bench warmer and garbage time player. But I'm 100 percent serious here, so hear me out.
Scalabrine makes up for his inadequacies on the court by being a great teammate off of it. He is constantly spotted dishing out high-fives and shouting encouraging words. He also has a surprisingly high basketball IQ and he knows his role within the team.
There's a reason why Chicago re-signed him; Scalabrine is the perfect locker room guy.