10 Former NBA All-Stars Barely Holding onto Their Jobs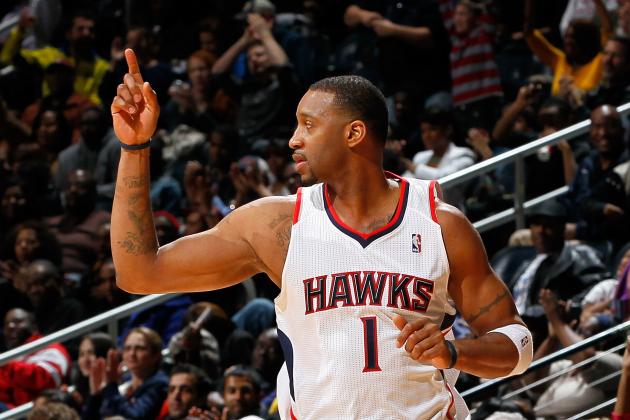 Kevin C. Cox/Getty Images

The demise of NBA superstars is inevitable, but that doesn't make it any easier to watch.
For every player that decides to call it quits, there remain many more who are trying to salvage what's left of their career.
Amidst a heavily compacted schedule, this painful notion has become more obvious than ever, as a number of former stars attempt to stave off the increasingly rapid decline of their durability and athleticism.
While we must admire the resiliency it takes to play through the rigors of age, there is no escaping the reality that some of the former greats are washed up to the point where they are hanging on by a thread.
Begin Slideshow

»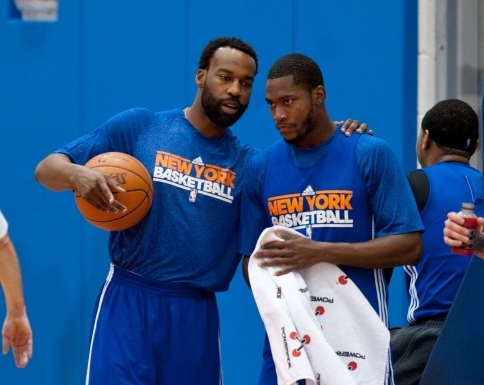 Baron Davis' back issues have prevented him from playing at all thus far, and with the amount of setbacks he has incurred, it's clear that the two-time All-Star is headed toward retirement fast.
Last season, Davis averaged 13.1 points and 6.7 assists per contest, but he only appeared in 59 games courtesy of an extensive injury docket. And his health has only worsened.
At 32, no one expected Davis to return to All-Star form, but few could have predicted he would whither away so quickly.
Davis may still possess the necessary intellect it takes to direct an offense, but it's becoming increasingly apparent his body will not catch up with his mind.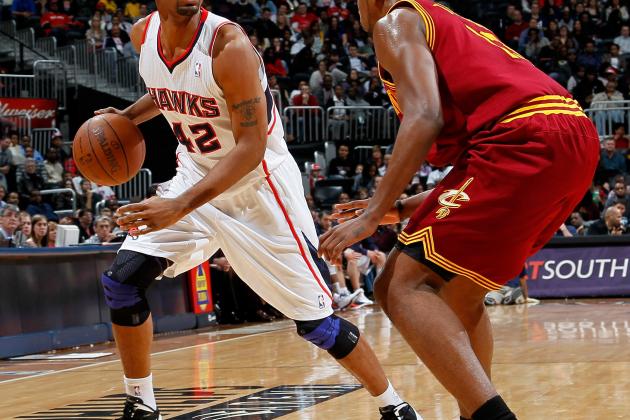 Kevin C. Cox/Getty Images

Jerry Stackhouse is a two-time All-Star, but now in his 17th season, he has become less than irrelevant.
At the height of his career, Stackhouse was one of the most automatic scorers in the game.
Now, however, Stackhouse is averaging 2.8 points in under six minutes of action, and has only appeared in 12 games all season. His legs are more than gone and he is nearly a decade removed from his glory days.
It is undoubtedly hard to walk away from a sport that has been such a large part of your life, but at 37, Stackhouse is only tainting his reputation by allowing himself to continue.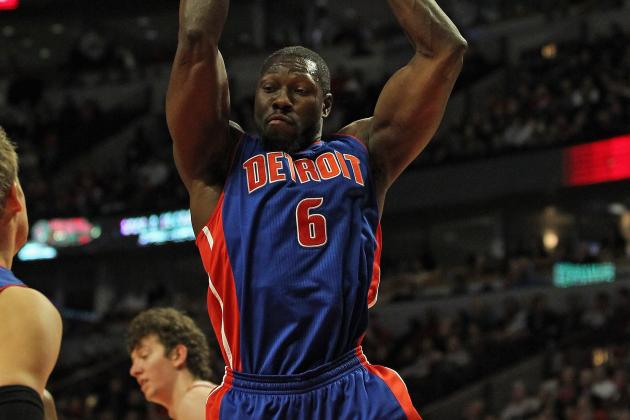 Jonathan Daniel/Getty Images

Ben Wallace's defensive accolades earned him four All-Star appearances, but he is a shell of his former self at this point.
Wallace, 37, is averaging 1.2 points and 3.7 rebounds in just under 14 minutes of action per game. His offense is as nonexistent as ever, but his defense, while usually beyond stellar, has approached subpar.
Wallace made a career out of blocking shots and grabbing boards. When you cannot do either of those on a consistent basis, it's time to call it quits.
Although he will most likely retire at season's end, the announcement comes about two years too late.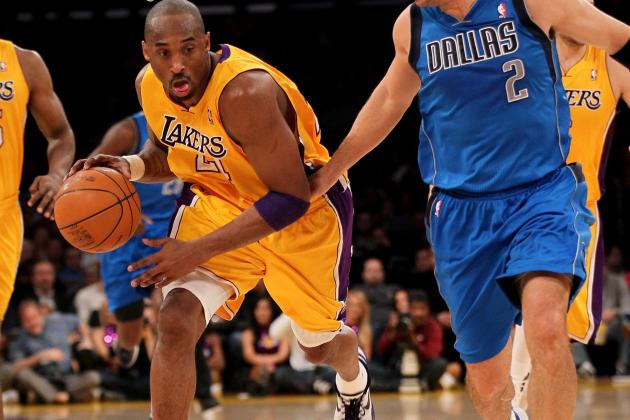 Stephen Dunn/Getty Images

At 38 and with nine All-Star selections to his name, Jason Kidd was closer to Steve Nash's ageless mold coming into this season, but almost halfway in, it's clear that is no longer the case.
Kidd is averaging a career-low 4.7 points and 5.3 assists in just over 28 minutes of action per game. His court vision is somewhat intact, but nowhere near the awareness level it once was at, and he has become a major liability on defense.
Injuries have also surfaced as a point of major concern as well. Kidd has almost two decades of NBA miles on his legs, and it shows in his diminished quickness.
No one can stay on top forever, but many had held up hope that Kidd might.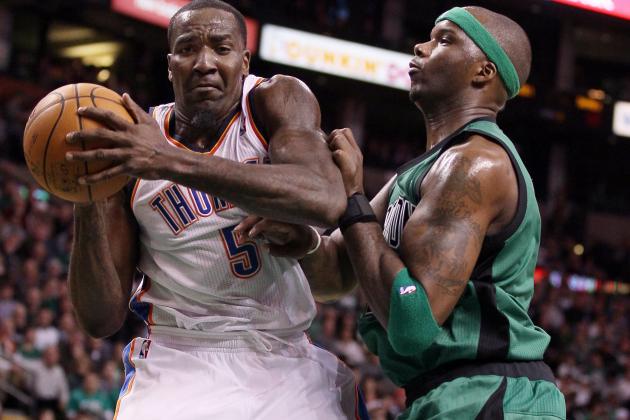 Elsa/Getty Images

After more than a decade and half of service, Jermaine O'Neal is no longer a consistent force in the low post.
The aging center has appeared in five All-Star games, two of which he started, yet his skills are no longer recognizable. In fact, they seem to be diminishing by the game.
O'Neal is averaging five points, 5.3 rebounds and 1.5 blocks in nearly over 22 minutes per game for the Celtics. At 33, his mobility is questionable, and he struggles to take the court on a nightly basis.
He is no longer a solid scorer and struggles against the plethora of younger big men the league currently boasts.
Prior to the season, it was universal knowledge that O'Neal's NBA clock was ticking, but nearly halfway through the year, it has become clear he will have to work his tail off to ensure it doesn't stop before the campaign's conclusion.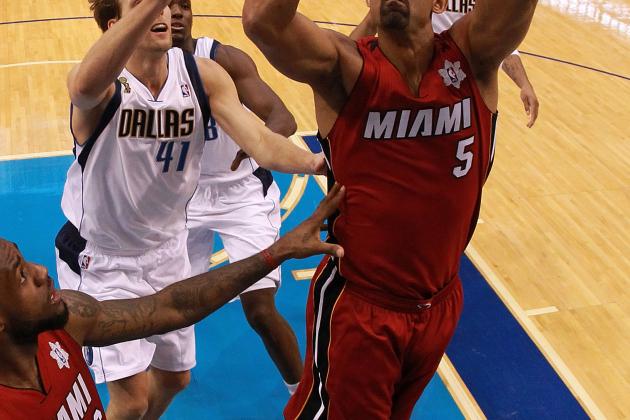 Ronald Martinez/Getty Images

Juwan Howard's All-Star status vanished as quickly as it came, and at 39, he has fallen off the grid completely.
Howard is averaging 0.9 points and 0.7 rebounds in 4.4 minutes per contest. He has appeared in only 14 games thus far, and in limited action, has proven to be more of a liability on both ends than anything else.
Since his one and only All-Star selection during the 1995-1996 season, Howard's production and overall effectiveness have steadily declined.
The power forward has very little, if anything, left to give to the game of basketball, but he just hasn't let go, further diminishing his already tarnished legacy.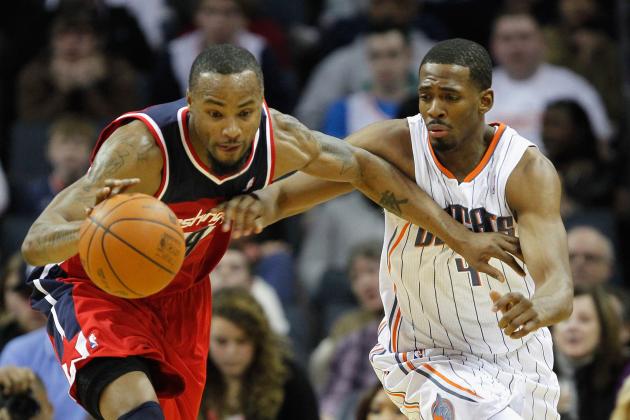 Streeter Lecka/Getty Images

Since signing one of the most lucrative contracts in NBA history, Rashard Lewis has been nothing but a disappointment.
While it was impossible for Lewis to ever live up to his $22.2 million salary, the expectation was that he would continue to put some points on the board.
That has not been the case, as Lewis is averaging a mere 8.2 points in over 25 minutes per game. His usually strong field-goal percentage has taken a turn for the worst, and his prowess from beyond the arc is officially nonexistent.
At 32, the two-time All-star has proven to have little left to offer the Wizards as he continues to play his way toward new heights—of failure.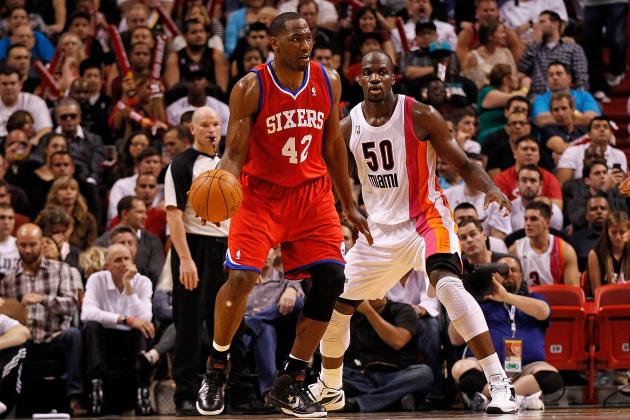 Mike Ehrmann/Getty Images

The Philadelphia 76ers have been a pleasant surprise thus far, but Elton Brand has been an unwelcome disappointment.
Brand is averaging a career worst 10.3 points and 6.8 rebounds per game in just over 27 minutes per game. His efficiency in the low post is faltering, and Philadelphia has been at its best on offense without him.
While he is only 32, Brand has lost more than a step or two. His defense has been solid, but not nearly enough to eclipse his offensive woes. The power forward no longer boasts a balanced attack that utilizes both power and finesse, and instead has chosen to force the action, resulting in a gluttony of low-percentage shot attempts.
The two-time All-Star was once one of the most effective low-post scorers in the league, but now this supposed strength has become a virtual pitfall.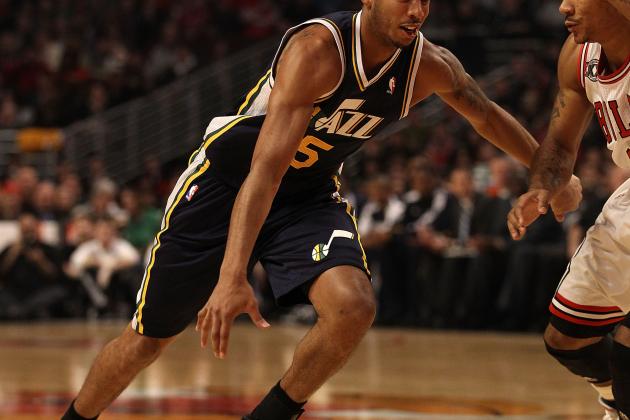 Jonathan Daniel/Getty Images

When the Jazz brought in Devin Harris as part of a package for Deron Williams, they had hope that the 28-year-old point would be able to recapture his All-Star form.
Unfortunately, he hasn't even come close.
Harris is averaging 8.7 points and 4.3 assists in nearly 26 minutes per game, while often being outperformed by backups Earl Watson and Jamaal Tinsley. His struggles have become so prevalent that Utah has opted to make him readily available to any potentially interested teams.
To refer to Harris as washed up before he even hits 30 is brutal, but not unjustified. He is having the worst season of his career since he was a rookie, and the Jazz have had to find ways to win in spite of his performances, not because of them.
Some athletes simply fade quicker than others.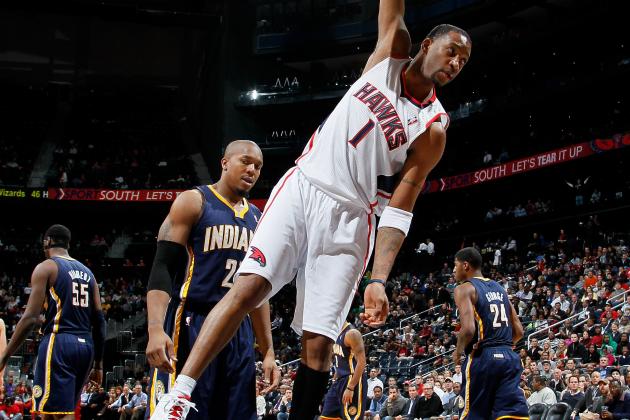 Kevin C. Cox/Getty Images

To be honest, Tracy McGrady's career has been floundering for five years, and while he has held on for this long, it has become clear that any fight left is fleeting.
McGrady is averaging 6.7 points and three rebounds in 18 minutes per game this season. While few athletes are still at the top of their game when they hit 32, the shooting guard's drop has been much more noticeable thanks to a slew of injuries.
McGrady once averaged 32.1 points per game for an entire season, but now, nearly a decade later, he is reduced to reminiscing about his seven All-Star selections instead of holding out hope for another one.
It will be sad to see McGrady concede to his health issues, but unfortunately, such a day has never been closer.