Gary Neal and the NBA's Most Feared Silent Assassins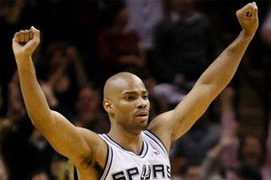 As an NBA fan, nothing is more heartbreaking than watching your team lose at the hands of a bench player.
This man will usually be taken for granted and when nobody's looking, he'll be wide open for a three-pointer and drain it or maybe he'll come out of nowhere and grab a clutch rebound. Maybe he'll slither in for a steal—the possibilities are endless.
I can't tell you how many times I've cheered after a put-back dunk by Landry Fields or cried from Mario Chalmers being sneaky and causing turnovers. The fact is that these silent assassins are common in the league and as teams continue to underestimate them, they only continue to get better.
Another notable member of this group is San Antonio Spurs guard Gary Neal, who only plays about 22 minutes a game off the bench, but has made 40 percent of his threes this season.
Here are 10 of the NBA's most feared silent assassins, so tell your favorite superstars to watch out for them.
Begin Slideshow

»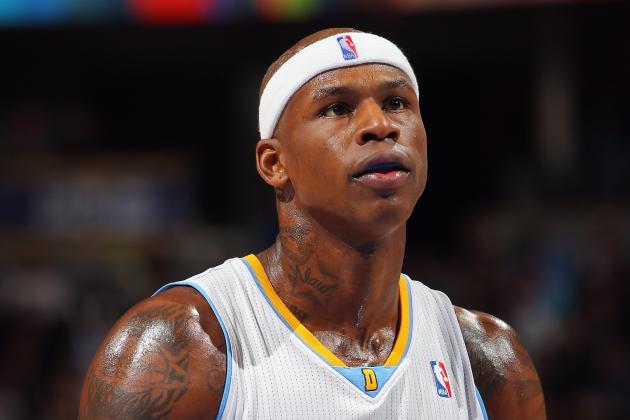 Doug Pensinger/Getty Images

As an assassin, Al Harrington is anything but silent. He is in his 14th NBA season, so teams have had plenty of time to adjust to his game.
This year, in 28 games for the Nuggets, Harrington has averaged 14.7 points and 5.9 rebounds in 26.9 minutes per game. The insanity of it all is that of those 28 games, Harrington has started none of them. All of his damage comes off the bench.
That being said, how is he a feared silent assassin? Well, take a look at some of his teammates: Ty Lawson, Danilo Gallinari, Nene, Andre Miller. Here are guys who are all exceptionally talented at what they do, but the versatile Harrington kind of just hangs out in the background and doesn't get much love.
Lucky for him, I've always been a fan of him and his clutch work, so he receives the honor of kicking off this list.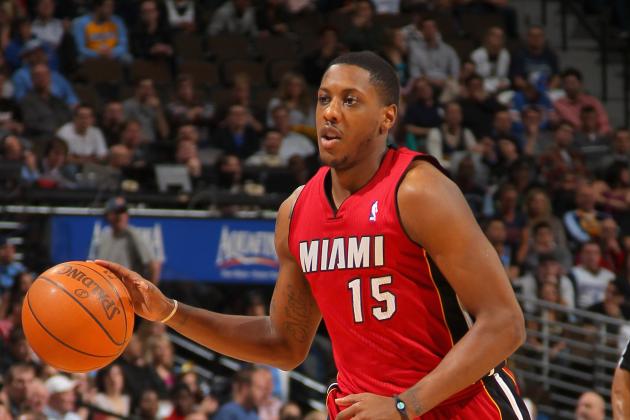 Doug Pensinger/Getty Images

Like Harrington, Chalmers isn't exactly a silent assassin as most teams know what to expect from him. This year, as the starting point guard for the Miami Heat, he has averaged 11.2 points and 3.6 assists.
Those are just OK for a point guard, but think about who he plays with in Miami. If you had three superstars in the lineup with you, your assist numbers would be down too.
What makes Chalmers deadly is his ridiculous three-point shooting and clutch defense that is key late in games. He has made an incredible 47 percent of his shots from downtown this year and on defense, has averaged 1.4 steals.
He may be small-ish at 6'2", 190 pounds, but he plays with the tenacity of someone much bigger.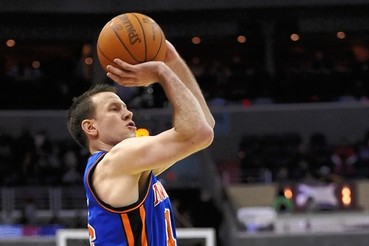 Just how much of an assassin Steve Novak can be depends on his playing time. He has been a three-point specialist for his whole career and this year has struggled to find time on the floor with the Knicks, averaging just 13.1 minutes a contest over 16 games.
Yet, over the past week, with Carmelo Anthony and Amar'e Stoudemire out, Novak got a chance to step up and provide some clutch shooting. In his last five games, with Jeremy Lin running the point, he has averaged 13 points over 24 minutes a game while making close to 49 percent of his threes.
Those numbers will probably go down once Anthony and Stoudemire return, but rest assured Novak has found himself a spot in coach Mike D'Antoni's rotation.
Teams underestimated him over the last week and will continue to do so with his future minutes uncertain. At that point, he'll continue to make them regret that approach with his work from downtown.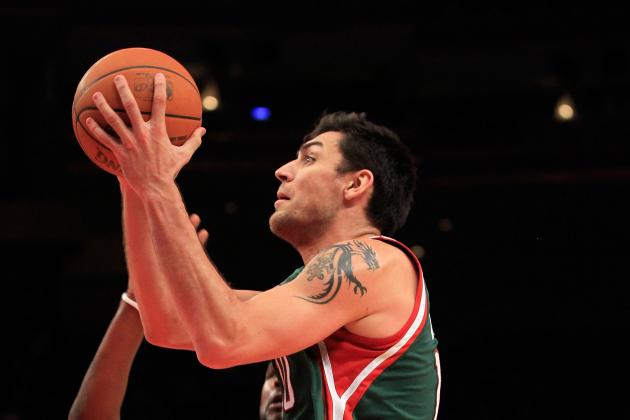 Chris Trotman/Getty Images

Playing for the Milwaukee Bucks, you're going to have a tough time getting recognition if your name isn't Andrew Bogut or Brandon Jennings. Still, Argentina's Carlos Delfino provides some very under-the-radar work as the team's starting small forward.
This year, he has made 40 percent of his three-pointers while averaging 9.4 points and 1.3 steals. It may not seem like much on paper, but this man is not one to be taken lightly.
Leave him alone to make just one three-pointer and it could be the start of a barrage.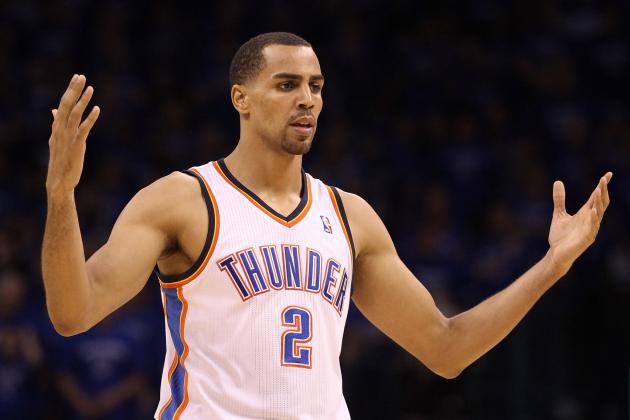 Christian Petersen/Getty Images

The Oklahoma City Thunder are the best team in the NBA as of now, and they've been doing it without one of their deadliest players. I'm not talking about Kevin Durant, Russell Westbrook or James Harden.
No, loyal readers, I am talking about none other than Swiss sensation Thabo Sefolosha. The five-year veteran has only averaged 5.4 points for his career, but has always played tough defense and has been known to make a three-pointer here and there.
A foot injury has limited him to 18 games this year, but he has still made a ridiculous 48 percent of his threes and is averaging just under a steal a game. Were the season to end tomorrow, his three-point percentage would be a career best.
Therefore, forget double-teaming Durant or any of the other Thunder stars. Make sure that Sefolosha is constantly guarded as well.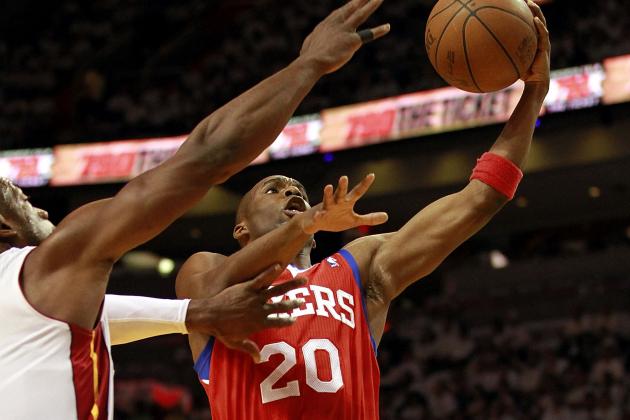 Marc Serota/Getty Images

This year, the Sixers are the epitome of a team, as no one star is outdoing the other. Everyone is playing together well and the "Big Three," for lack of better word, has evolved from the following: Andre Iguodala, Lou Williams and Jrue Holiday.
How quickly we all forget about guard Jodie Meeks, a second-round pick out of Kentucky who has only been in the league since 2009. He's only averaging nine points this year, but has also made 43 percent of his three-point shots as defenders often focus more on his aforementioned teammates.
If that approach keeps up, Meeks will just grow deadlier as the silent assassin in the City of Brotherly Love.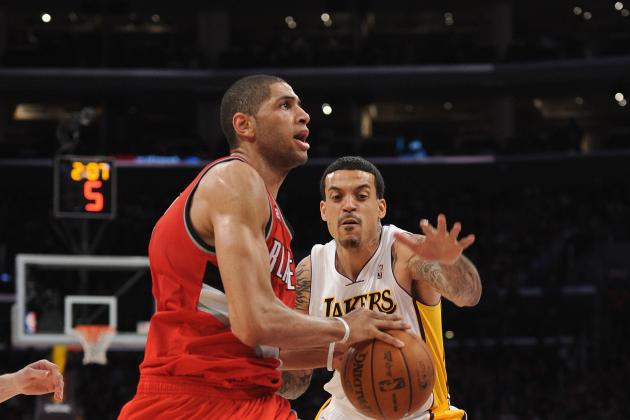 Harry How/Getty Images

When most think of the Portland Trail Blazers this season, the first players that probably come to mind are LaMarcus Aldridge and Gerald Wallace. Those two are the stars, so it's fair that they would come to mind first.
How could we forget about a phenomenal bench player in Nicolas Batum, who is averaging 12.2 points off the pine this year?
The 23-year-old Frenchman can simply do it all. He drives hard to the basket, plays tough defense and can make some clutch threes. This year, he's shot 41 percent from long range.
Simply put, if the Blazers do make a long playoff run this year, opposing teams would be wise to snuff out this tough assassin. If not, it's going to be a long postseason in Portland.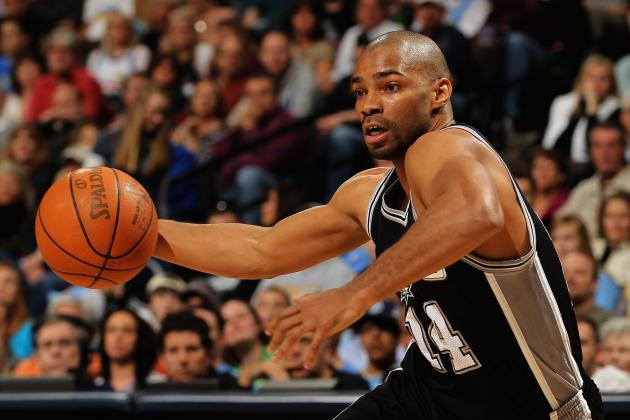 Doug Pensinger/Getty Images

As a whole, the San Antonio Spurs are a team that gets a bulk of their production from their starters. Over their recent championship years, guys like Tim Duncan, Tony Parker and bench shooter/occasional starter Manu Ginobili have been the top dogs.
That has been a blessing in disguise for Neal, who has taken full advantage of other teams paying attention to his teammates more, as he has become absolutely deadly from three-point range.
He's only averaged 9.7 points for his career and only has 103 NBA games under his belt, but Neal is already a 42 percent career three-point shooter.
If your team is playing the Spurs and he is left wide open, my advice to you is to pray...hard.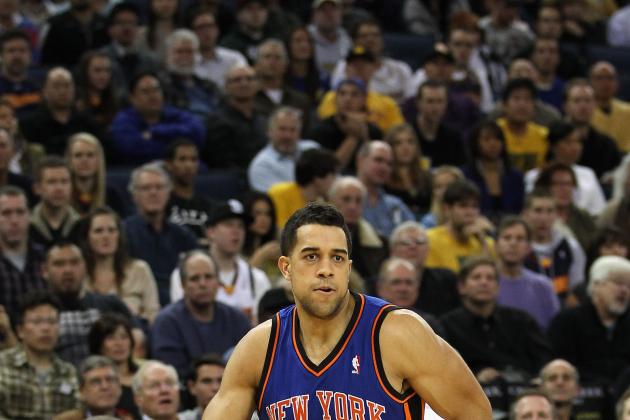 Ezra Shaw/Getty Images

Prior to last season, I'd never even heard of Landry Fields. After my beloved New York Knicks drafted him, I saw that the former Stanford standout had led the Pac-10 in scoring and rebounding his senior year with averages of 22 and 8.8 per game.
Once he made his pro debut, he blew everyone away, myself included. Never before had I seen a guard, let alone any player, crash the boards so hard and so powerfully.
At the same time, Fields could simply do it all, from three-point shooting to tough defense to some just plain incredible dunks.
Fields has gotten off to a slow start this year, but he is still a force to be reckoned with on the Melo- and Stat-led Knicks. From time to time, he'll just come out of nowhere and have a big game, leaving the opposition thinking, "Did that just happen?"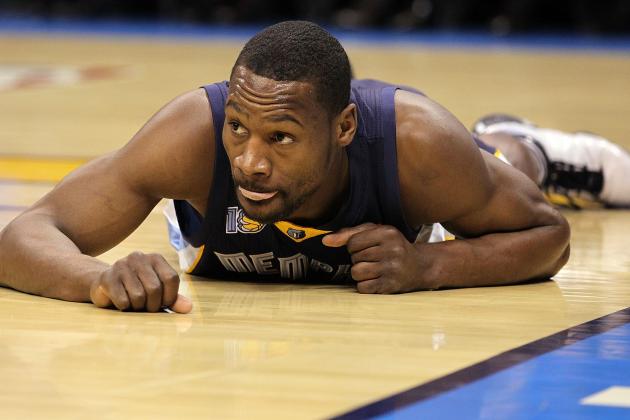 Ronald Martinez/Getty Images

When it comes to Tony Allen, it's hard to describe just what he does. That is because as a shooting guard, he already does so much and can kill the opposition in a million different ways.
This season, he's averaging 10.7 points as the Memphis Grizzlies' starting shooting guard, which is respectable given the presence of guys like Rudy Gay and Marc Gasol, not to mention the currently-injured Zach Randolph.
However, while the scoring is decent, that's only the tip of the iceberg on Allen's assassin resume.
This year, he has also averaged an incredible 1.8 steals per game as he just never gives up on either end of the floor. He has no problem locking his man down and while he made the All-Defensive Second Team last year, his versatility and toughness could have him bumped up this season.