LeBron James and 5 NBA Ballers Who've Reinvented Their Game in 2012
Kevin C. Cox/Getty Images
LeBron James isn't the only one who has benefited from changing the way he approaches the game during the 2011-12 NBA regular season.
Although there is some sloppy basketball being played during the lockout-shortened season, that doesn't mean that standout individual play doesn't deserve to be recognized when players are making obvious strides.
There is some serious talent on this list, and it would not be surprising to see each player garner more attention as the season moves forward.
Monta Ellis, G Golden State Warriors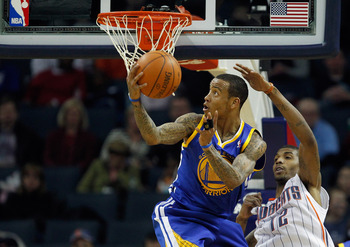 Streeter Lecka/Getty Images
Monta Ellis has taken a lot of unfair criticism as someone who is a "ballhog" or as someone who takes too many shots, but he's actually averaging his fewest shot attempts since the 2008-09 season.
He's really altered his approach, averaging a career-high six assists per game, and Ellis is far less concerned about his own numbers for the benefit of the team.
It's refreshing to see Ellis take a new approach at the offensive end, and it will be very interesting to see if he'll be able to sustain it throughout the course of the season.
James Johnson, F Toronto Raptors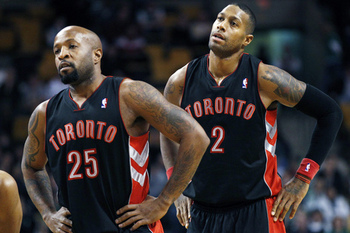 James Johnson couldn't find his way off the bench in Chicago despite being a first-round pick, and after he was dealt to Toronto in 2011, he saw a lot of burn as a starter for the team.
Just days shy of his 25th birthday, Johnson has emerged this season as an incredibly versatile player whose athleticism doesn't get the attention it warrants on a consistent basis.
Playing just 25 minutes per game, Johnson is one of a small collection of players averaging more than one steal (1.3) and one block (1.6).
Luol Deng, SF Chicago Bulls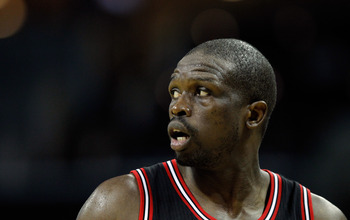 Streeter Lecka/Getty Images
Luol Deng took a whopping 333 three-point attempts during the 2010-11 season, but he's decided to tone down that aspect of his game quite a bit this season.
He's missed some time with a torn wrist ligament, but Deng has attempted just 68 shots from deep entering Tuesday's action.
Deng is also asserting himself with more aggressiveness on the glass (7.0 rebounds per game), and he hasn't been afraid to do the dirty work on the defensive end of the floor.
Paul George, G/F Indiana Pacers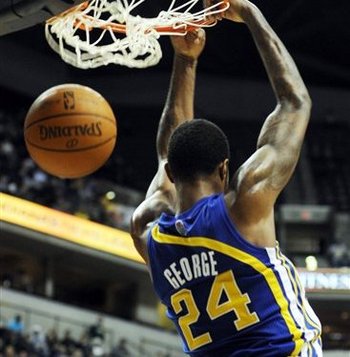 There was considerable hype surrounding Paul George before he even hit the hardwood this season, and it was for good reason.
After shooting just 29.7 percent from three-point territory last year, George checks in at a whopping 43.6 percent this time around.
He's also considerably improved his stroke from the foul line, going from 76.2 percent last season to a very impressive 83.8 percent for the 2011-12 campaign.
George's numbers are up virtually across the board, and his unbelievable athleticism has really proven to be a major asset for a resurgent Pacers team.
LeBron James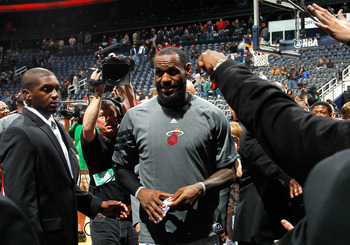 Kevin C. Cox/Getty Images
LeBron James was derided last season for his inclination to settle for long-range jumpers rather than attack the basket, and he used an extended offseason to make several adjustments to his game.
He's excelling in the post at a ridiculous rate, and how he's consistently filling up the stat sheet with such remarkable efficiency is nothing short of incredible.
No longer worried about what is said with regard to him or his game, James is doing all of his talking on the basketball court and is delivering his message in emphatic fashion.
He's on pace to enjoy a season with averages of more than 28 points, eight rebounds and seven assists.
James is playing the best basketball of his career.
Keep Reading