Betting the NBA: 5 Trends That Will Boost Your Bankroll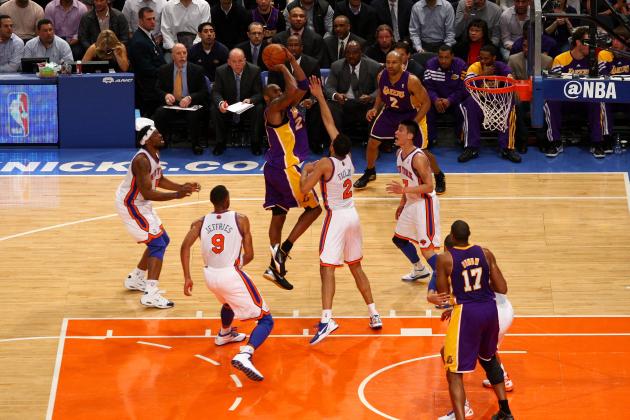 Chris Chambers/Getty Images

For sports handicappers, there's so much information and statistics available on the internet these days that it's enough to make your head spin. You can spend hours and hours scanning through dozens of betting "trends" for each NBA matchup, but I'm here to tell you that most of them are completely useless.
As an example, Covers.com says that the "under" is 13-6 in the last 19 games that the Boston Celtics have played on a Sunday. Does that mean that Boston plays tougher defense on Sundays? Are foul shots attempted from two feet farther back during Sunday games? Of course not. That 13-6 mark is purely coincidence and it would be no surprise if Boston's next 10 Sunday games all went "over."
Indeed, not all betting trends are created equal. Smart cappers know which ones they might be able to profit from and which ones to ignore. As a general rule of thumb, it's wise to skip over obscure trends such as "Pistons are 5-11-1 ATS in their last 17 when their opponent allows 100 points or more in their previous game." If you are going to bet your money based on that nugget of information, I have a bridge in Brooklyn to sell you.
Stick to the basics, kid.
Here are five trends that you should be paying attention to.
Begin Slideshow

»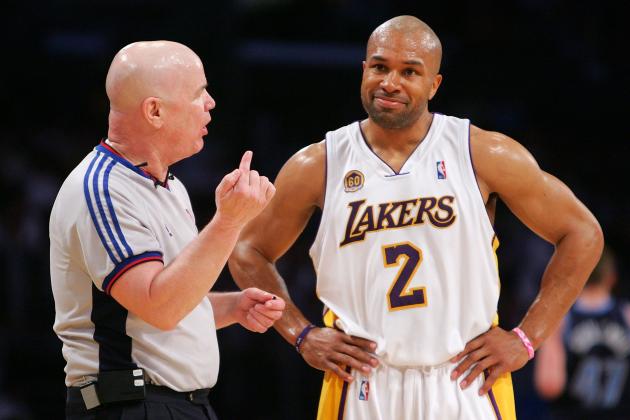 Lisa Blumenfeld/Getty Images

Home team advantage? Not when Joey Crawford is around.
Home teams are an astonishing 5-14 ATS this season when Crawford is officiating. And this isn't anything new—teams playing in their own building are 70-95 over the last three seasons when the 35-year NBA vet is calling the shots. Even going back a decade ago to the 2001-02 season, Crawford's ATS record for home teams was a ridiculous 25-52-2.
Though I can't say I'm surprised. Whenever I watch this guy referee a basketball game, it looks like he actually gets a thrill out of ruling against the home team whenever he gets a chance. Maybe he enjoys being disliked by an arena full of people on a nightly basis? Who knows? After all, this is the same guy who challenged Tim Duncan to a fight a few years back­, so he's got some issues.
All I know for sure is that I look for Crawford's name in the referee assignments every morning (Covers.com releases them around 11:00 am eastern time) and automatically add two points to the road team in my point spread projections. That's a huge edge in the long run.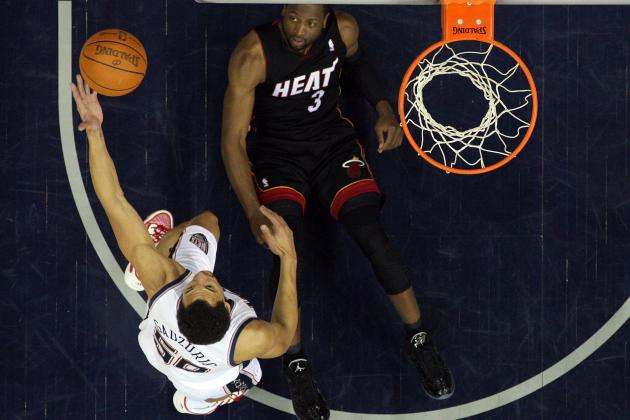 Jim McIsaac/Getty Images

Many NBA analysts wondered how the lockout would affect performance this season. So far, the answer has been bad shooting and lower final scores. The "under" is hitting at a 55 percent clip this year (232-189), and bookmakers everywhere couldn't be happier.
Sharp bettors understand that NBA totals are inflated up ever so slightly since the general public pours a lot more money into the "over" than the "under."
As a former bookie, I can confirm that about four out of five wagers I took in on totals were for the game to go "over." Talk about amateur hour! Although if you have money on the game, I suppose it has to be more enjoyable to root for teams to score than it is to cheer for missed baskets. But handicapping basketball isn't about fun—it's about turning a profit. Plus, you'll never have more fun watching an NBA game with a final score of 81-73.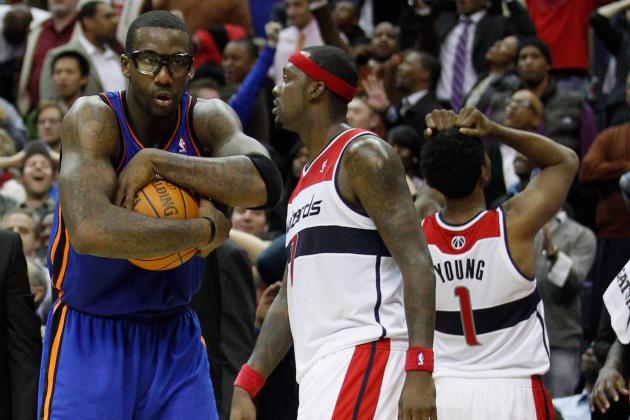 Rob Carr/Getty Images

The Wizards were the absolute worst team in the league against the spread last season, finishing with a record of 32-50.
Las Vegas bookmakers have failed to adjust so far this year as Washington enters today's action with an ATS record of 8-18, again the worst mark in the league.
As a matter of fact, going back to the start of the 2008-2009 season, the team that plays in the nation's capital is 106-162-2 since Obama was elected president. Coincidence? Probably, but either way, the Wizards look like a JV high school team on most nights.
John Wall has a ton of talent and potential, but it has yet to materialize into any type of success for his team. I'd continue to bet against Washington every night until they prove they can cover a few games in a row.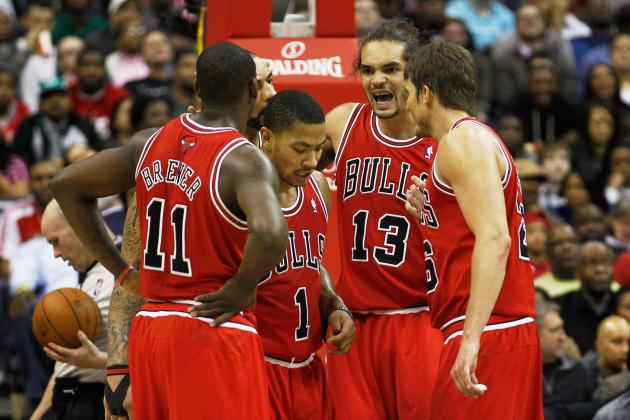 Rob Carr/Getty Images

There are three qualities I look for in an NBA team when I bet my money.
A solid defense (which will give me a chance to win every night), a great point guard who can control the game late in the fourth quarter (to help avoid the dreaded backdoor cover) and a team that plays well on the road (shows focus and discipline).
That team is the Chicago Bulls. Behind Derrick Rose and that terrific D, the Bulls are 18-11 ATS this year after a 49-31-2 mark last year—both second best in the league. Bookmakers are hesitant to open up the Bulls as heavy favorites because Chicago doesn't always light up the scoreboard like some other teams do, but they more than make up for that on the other end of the court.
Add the Bulls to your betting card as often as you can—it's usually a smart investment.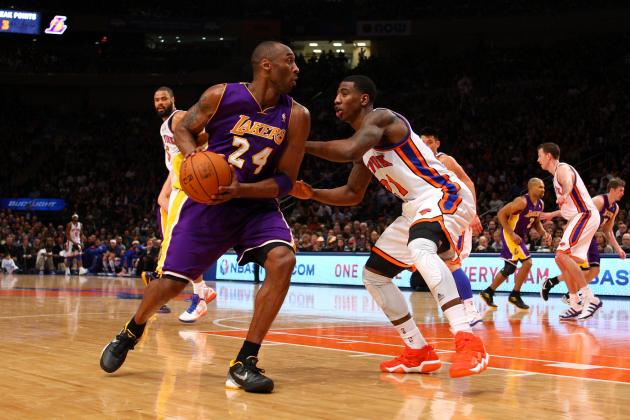 Chris Chambers/Getty Images

When you hear "LA Lakers," you think excitement, you think Kobe Bryant, you think Showtime!
That's exactly what bookmakers want you to think, because nowadays, the truth is that the Lakers struggle to find consistent scoring from anyone besides the Black Mamba and Pau Gasol, and the team ends up in many grind-it-out defensive battles as a result.
Los Angeles' over/under record stands at 10-16 so far this year after a 33-49 clip last season and 35-46 the season before that; all those marks are easily near the very bottom of the league.
Nope, these aren't your father's Lakers anymore, but it could still be Showtime! for your bottom line if you side with the "under" when the Lakers take the court.
All trends and statistics courtesy of Covers.com.
Errol Krupiarz is a Featured Columnist at Bleacher Report and also runs his own sports betting blog at WiseGuySports.com. Follow him on Twitter: @WiseGuyErrol