Kevin Garnett and the NBA Players That I'd Hate to Meet in a Dark Alley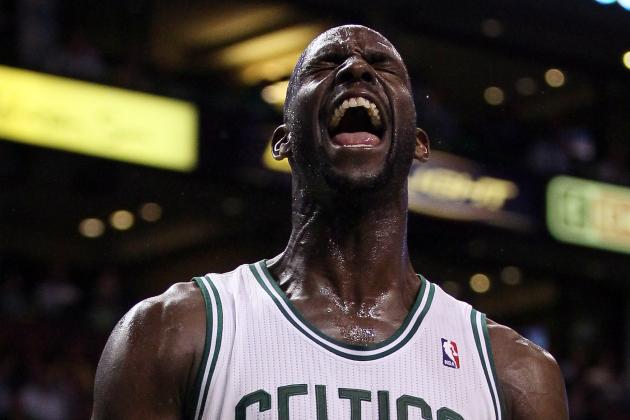 Elsa/Getty Images

There are some seriously crazy players in the NBA. Guys who just don't care about their own well-being or the well-being of others.
Kevin Garnett, Reggie Evans and Kendrick Perkins are just a few of the craziest and most dangerous players in the NBA, willing to literally start a fight to prove a point.
So that brings us to the point of this article—a list of the players in the NBA that I'd absolutely hate to meet in a dark alley.
The players on this list are loose cannons with a proclivity for mayhem and a propensity to cause some serious destruction. Enjoy.
Begin Slideshow

»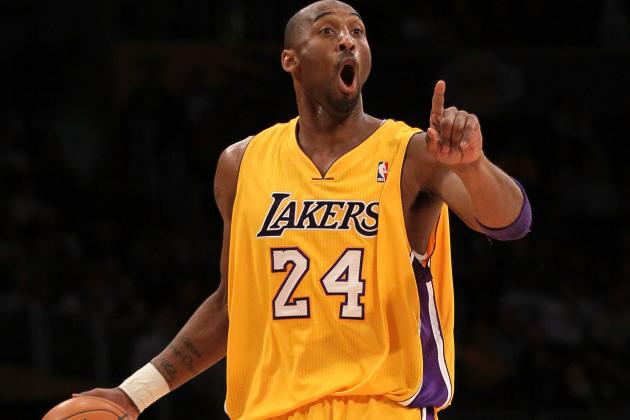 Stephen Dunn/Getty Images

Kobe starts off this list not because I'm scared that he'd beat me up, but purely based on the fact that I never want to meet the guy.
Kobe's one of the most arrogant and egotistical players in the entire NBA, and I'd rather run into any other guy on this list than him, just for the fact that I think he's kind of a jerk.
If I met Kobe in a dark alley, I wouldn't be scared. I'd more so just be annoyed and agitated that I would have to interact with him.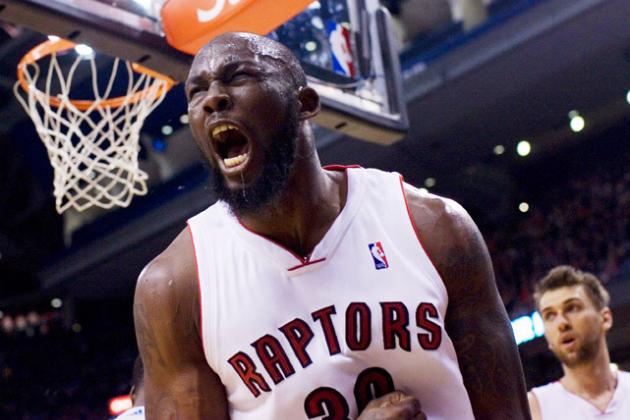 Reggie Evans is an absolute monster, weighing in at 6'8'' and 245 pounds. What makes Evans even scarier is the fact that he has no regard for other people's well-being.
Evans is one of the toughest and most physical players in the NBA, playing with a disregard for even his own personal well-being at times. Evans has little to no offensive skill, which means he earns his minutes by being more physical than everyone else.
I'm pretty sure if I met Evans in a dark alley, only one of us would come out alive, and there's a 101 percent chance that it wouldn't be me. Just look at his picture—he's got spit coming out of his mouth, which is never a good sign.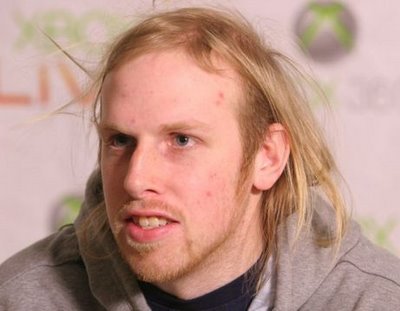 Like Kobe Bryant, I'm not all that scared of Chris Kaman, but he's one ugly dude. Just seeing Kaman in a dark alley would be enough to turn the other way and run.
Kaman's a pretty huge guy too, coming in at 7'0'' and 265 pounds, which just adds to his overwhelming creepiness. Kaman's overall appearance also falls into the "serial killer" category, which doesn't help him.
I think I could walk out of a dark alley alive after running into Chris Kaman, but just seeing him lurking in the shadows would be a sight I'd never be able to get out of my mind.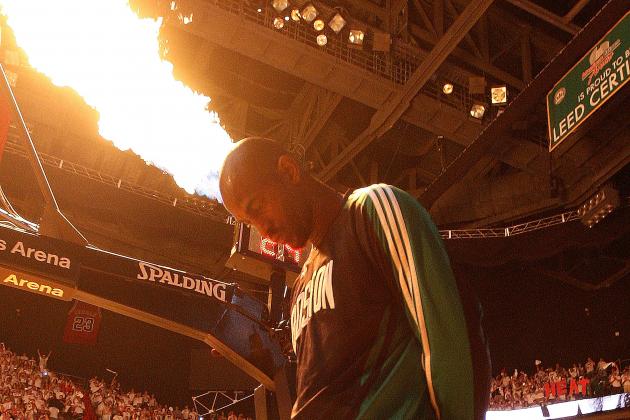 Mike Ehrmann/Getty Images

Kevin Garnett is without a doubt the craziest S.O.B's in the NBA. If you've ever watched a Celtics game, you've seen his ridiculous emotion and his absolute insanity on the court. I mean, the man figured out how to turn a basketball game into a bar fight, which is more than crazy.
There's no doubt that Garnett would absolutely eat me alive if I ever ran into him a dark alley, and he wouldn't even have to have a reason to because he's just that insane.
Garnett is hands down the absolute last NBA player I'd like to meet in a dark alley because I know he'd be the last person I'd ever see. I've got to give it to Garnett, he's one incredibly intimidating dude.
Stephen Dunn/Getty Images

Any NBA player willing to go into the stands during a game and beat up some fans easily makes this list, because if he's willing to do that, just imagine what he'd do in a dark alley while no one is watching.
The artist formerly known as "Ron Artest" is known for being one of the dirtiest, most physical and most outrageous players in the NBA. If the things he's done on the court, including ejections and flagrant fouls, are any predictor of what he'd do in a dark alley, I think I'll pass.
Metta World Peace is quite a conundrum. You'd think, just by his name, that he's a pretty nice guy, just trying to spread some world peace. I'm pretty sure if I met him in a dark alley, he'd do just the opposite, making sure he's the only one who makes it out alive.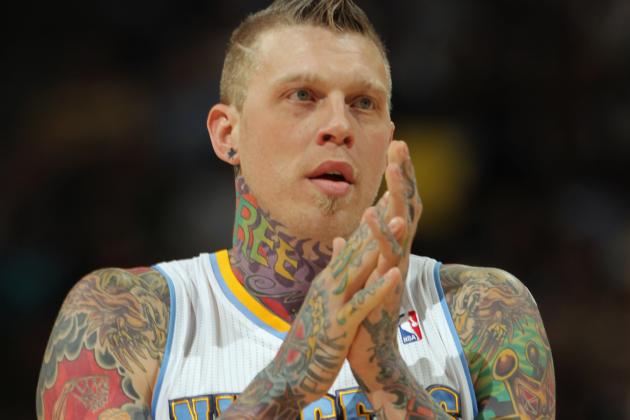 Doug Pensinger/Getty Images

Chris "Birdman" Anderson isn't really a ridiculously crazy player on the court, but like Chris Kaman, his look alone would induce some serious fear in the hearts of anyone who'd run into him in a dark alley.
Just take a look at the tattoos that Anderson has. If he's willing to go through all that pain for some crazy-looking ink, there's no doubt that he'd be able to inflict some serious damage while not feeling too much pain.
For all I know, the Birdman might be a really nice guy, but if I see a guy who looks like him in a dark alley, I'm going to be running in the other direction. Chris Anderson just has that look that says, "I'm not afraid to mess you up, so don't mess with me."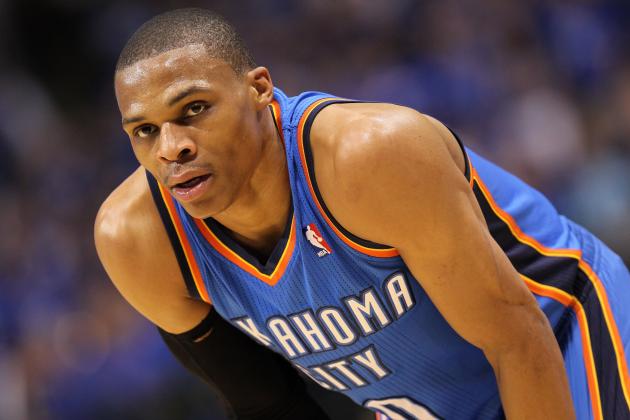 Ronald Martinez/Getty Images

I'm pretty sure that even at 6'3'' and only 187 pounds Russell Westbrook could easily end my life. He's just got that crazy look in his eye.
Westbrook is a pretty emotional player, much like another player on this list named Kevin Garnett, and he's not afraid to show it on the court, which makes you wonder what he'd be willing to do in a dark alley. Westbrook doesn't back down from guys who are much bigger than him, even fighting with Shane Battier in last year's playoffs.
Westbrook is a pretty dirty player, and he's not afraid to do what it takes to get that advantage on the court, which makes me think that he'd be more than willing to destroy me if he needed to. Meeting Westbrook in a dark alley would be like backing a bear cub into a corner with the mom watching—not a smart move.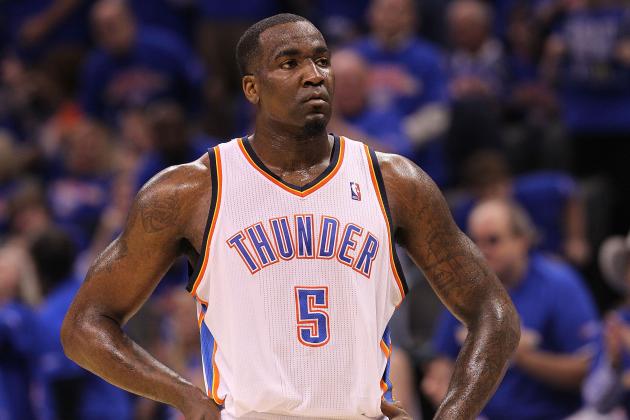 Ronald Martinez/Getty Images

Kendrick Perkins rounds out this list because he's hands down one of the craziest and most dangerous players in the entire NBA—just watch his flagrant foul on Pistons power forward Jason Maxiel.
Perkins isn't afraid to fight anyone, even guys who are bigger than him, and that's what makes him so dangerous. Actually, what makes him even more dangerous is that he's coming off of the worst posterization in NBA history at the hands of Blake Griffin. Perkins sure wasn't happy that he was on the wrong end of that massive dunk, and whoever messes with him next is sure in for a rough night.
Meeting Kendrick Perkins in a dark alley would most likely signify the end of my young life, or at least result in a serious beatdown, which I'm not ready for. If I saw Perkins coming towards me in a dark alley, I'd just start to cry, knowing that the end is near.