Flip Saunders Fired: 5 NBA Coaches on the Hot Seat That Are Next
Jonathan Daniel/Getty Images
Washington Wizards coach Flip Saunders joined the Sacramento Kings' Paul Westphal on the unemployment line Tuesday afternoon after the Wizards fired him after a 2-15 start to the season.
What we do know is that Saunders won't be the first, or the last, to hit the unemployment line.
Several coaches are on the hot seat and should be very nervous.
Here's a look at who could be next.
Mike D'Antoni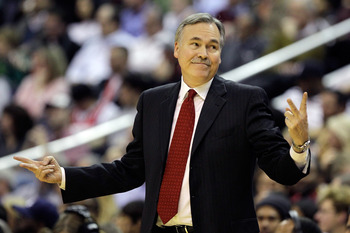 Rob Carr/Getty Images
D'Antoni's seat should be close to boiling after the Knicks' recent six-game losing streak.
A 6-10 start to the season is enough to have his job in jeopardy. Maybe Baron Davis helps turn things around and can save D'Antoni's job, but this Knicks team has too much talent to underachieve under D'Antoni.
Dwane Casey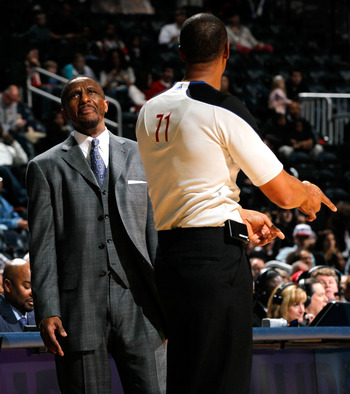 Kevin C. Cox/Getty Images
Casey is another coach that should be very nervous about his future.
An eight-game skid will do that.
A 4-13 start to the season for the Raptors should signal a change needs to be made.
Paul Silas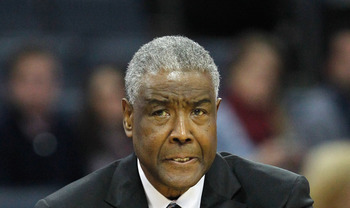 Streeter Lecka/Getty Images
Silas is another coach whose days should be numbered.
The Bobcats are awful. They can't score and they can't stop the opposition from scoring.
Silas is close to 70 years of age. With all of the young talent in the NBA, it's entirely possible that the game has passed Silas by.
It would make sense if the Bobcats were considering going in a different direction.
Scott Skiles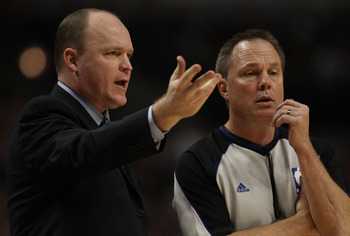 Jonathan Daniel/Getty Images
Skiles has had the Bucks in the worst place possible the past few years.
Milwaukee isn't a good team, but they aren't horrible either. In the NBA, it's very hard to improve when you are trolling around mediocrity every season.
If the Bucks don't go on a winning streak and get themselves into playoff contention, Skiles' days could be numbered.
Monty Williams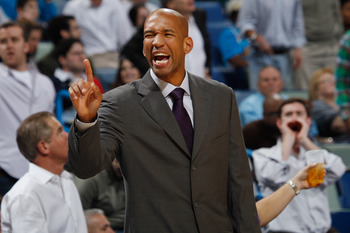 Chris Graythen/Getty Images
Williams is a good coach, and you knew it would be tough in New Orleans losing both Chris Paul and David West, but they still have talent in New Orleans, and the results need to be there or Williams could be the guy that pays the price.
Keep Reading