NBA Trade Rumors: Breaking Down Latest Trade Offers for Chris Paul
December 7, 2011
Christian Petersen/Getty Images
The Chris Paul rumor-mill has reached an unprecedented level of insanity, more than even the Carmelo Anthony saga ever did.
As the star point guard contemplates his escape from the New Orleans Hornets, multiple teams have come out of the woodwork to offer somewhat surprising packages in an attempt to bring Paul into their fold.
The Golden State Warriors, Los Angeles Clippers, Boston Celtics and Los Angeles Lakers have all upped the ante in an effort to make Paul one of their own. And while Paul's destination is still unclear, it is abundantly evident that there is no shortage of interest in his services.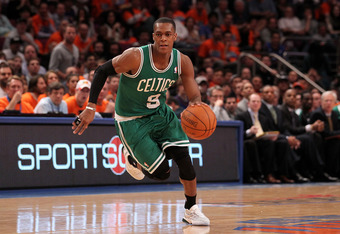 Nick Laham/Getty Images
Boston Celtics' Offer for Chris Paul
The Celtics have arguably been the most aggressive in their pursuit of Paul as it has been reported that they even contacted the Warriors about a Rajon Rondo for Stephen Curry deal, in hopes of flipping Curry for Paul.
Such a deal was turned down, and now Boston is thought to be dangling Rondo along with the likes of Jeff Green and two future first-round draft picks to entice New Orleans.
The Celtics desire to land Paul is obvious, as they hope he ensures the team remains competitive beyond next season. He would also help them remain in play for Dwight Howard should he hit free agency next summer.
Boston's package is fairly strong, but they are not the only ones who have assets that may strongly appeal to the Hornets.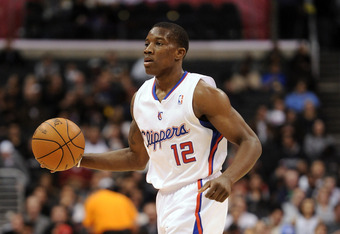 Harry How/Getty Images
Los Angeles Clippers' Offer for Chris Paul
Surprisingly, the Clippers' offer for Paul included neither Eric Gordon nor restricted free agent DeAndre Jordan.
Los Angeles is unwilling to part with two players they believe are cornerstones for the future without a guarantee that Paul will re-up with them next summer.
Even with both players off the negotiating table, the Clippers still have a strong offer. They have two former first-rounders in Eric Bledsoe and Al-Farouq Aminu, center Chris Kaman and his expiring deal, and the Minnesota Timberwolves' 2012 first-round draft pick.
In addition, the team has also indicated it is willing to take on some contracts New Orleans wants to get rid of as well.
Kaman would provide both size and future cap relief for the Hornets. He could help sure up the middle in front of an inconsistent Emeka Okafor and is a low-risk acquisition as New Orleans can let him walk next summer.
Bledsoe would help fill the void left by Paul at the point guard position, and Aminu gives the Hornets a potentially dangerous wing player. The draft pick would then prove valuable for obvious reasons.
As far as Paul offers go, the Clippers have one of the strongest.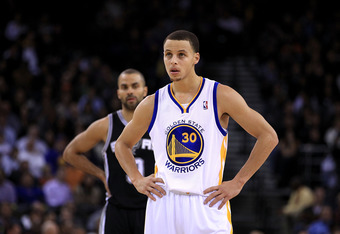 Ezra Shaw/Getty Images
Golden State Warriors' Offer for Chris Paul
According to Sam Amick of SI.com, the Warriors offer for Paul includes Stephen Curry, rookie Klay Thompson and Ekpe Udoh.
Curry could arguably be the best replacement out there for Paul, as he is young and filled with potential. Thompson is a dangerous sharp-shooter who would provide some much needed perimeter offense, and there are still high hopes for Udoh to blossom into a formidable player.
The Warriors offer also unofficially includes them signing Tyson Chandler, as the plan would most likely be to amnesty Andris Biedrins and use that cap space to bring in the defensive-minded center.
Golden State's offer isn't latent with future first-round draft picks, but it does include three former lottery selections and arguably the most competent player to fill Paul's shoes.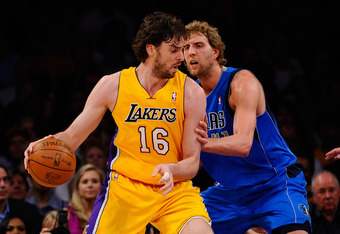 Kevork Djansezian/Getty Images
Los Angeles Lakers' Offer for Chris Paul
It is now no secret that the Lakers want to obtain both Paul and Howard, and they are currently focusing on making one of those acquisitions a reality.
The good news for the Lakers is that the Hornets have not ruled out accepting a package headlined by Pau Gasol. While his inclusion is only a starting point, the Lakers do have the ability to offer Lamar Odom and/or rookie Darius Morris as well.
Gasol provides New Orleans with guaranteed production and helps sure up an uncertain low post. He has showed now signs of slowing down and would at least help keep the Hornets competitive.
If the Hornets are apt to accepting a deal with Gasol as the focal point, it notably leaves the Los Angeles free to build an offer around Andrew Bynum for Howard's services.
You can follow Dan Favale on Twitter here @Dan_Favale.