NBA Free Agents: Jamal Crawford and Best Available Guards
December 1, 2011
Kevin C. Cox/Getty Images
The NBA free-agency period is just over a week away, and there will be a mad frenzy to sign players as quickly as possible. Big men will be the target for many teams, but you can't forget about the many talented guards up for grabs. 
Since there is such a small window to sign free agents, the best way to handle it is by making offers as soon as possible. The new CBA will prevent some teams from being big players, but almost every squad will be active in the coming weeks. 
The top players on the market happen to be the centers and forwards, but the good guards out there will be key additions for a number of teams. 
With that said, here are the three best guards in free agency. 
Jamal Crawford, SG 
The veteran guard has bounced around the league, but these past two years with the Atlanta Hawks Crawford proved he can still play at a high level. He's a scoring machine, and if given the chance to start for a team this year, he will not disappoint. 
Crawford will find a new home this year because Atlanta doesn't have the means to sign him to the type of money he will want. This will be a crushing blow to the Hawks, but their loss is someone else's gain. 
He may be getting up there in age and is coming off his worst season in years, but there is no denying his ability to deliver in the clutch, and several teams will jump all over that. 
Jason Richardson, SG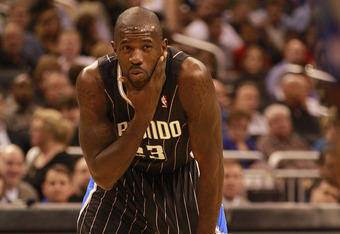 Marc Serota/Getty Images
Another skilled veteran that will greatly help a team this season, Richardson can score at will despite his age. He too has jumped from team to team in the last few years, but it won't hurt his chances of landing with a good team. 
Teams in need of a solid scorer will look to make a play for Richardson right from the start. He may end up taking a pay cut for a chance to play with a contender this season, if he doesn't decide to re-sign with the Orlando Magic. 
Richardson has been durable through the years, but there's no telling how much longer he has left in the tank. He isn't quite as explosive as he used to be, however, he will definitely give a team solid production through the year, and more importantly, in the playoffs should they make it there. 
J.J. Barea, PG
Sure, he may only be like 5'9", but that's not stopping him from being one heck of a player. His numbers were decent throughout the year, but he really shined in the playoffs, which is what you want from all of your players. 
There's a strong chance he remains with the defending champions, but if the Dallas Mavericks don't show a great interest paying big bucks for him then it will be easy for another to pick him up. I think Dallas will do what it takes to get Barea back, however, there's still a chance another team offers more money. 
Barea has never made the mega bucks, but when you showcase your exceptional skills on the biggest stage, it definitely helps in contract negotiations. His quickness and intelligence for the game make him one of the top guys on the market.