NBA Free Agents: Michael Redd and Players Who Will Be a Steal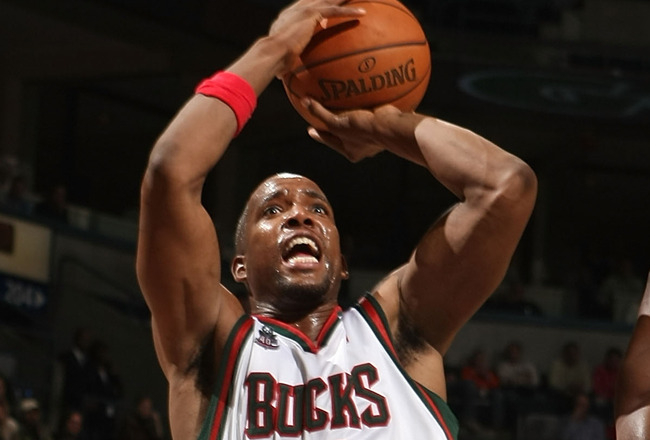 Jonathan Daniel/Getty Images
Merry Christmas NBA fans, it looks like Santa won't be leaving you a basketball-shaped lump of coal after all.
With that in mind, it's time to start thinking about the impending free-agent frenzy about to devour the entire month of December. Teams will be jockeying for position worse than Wal-Mart patrons on Black Friday.
So who is on your Christmas list? While this year has a relatively weak class of top-tier free agents, a quick glance into the bargain bin might yield a veritable steal.
Here is a list of five free agents whom, once dusted off, will provide a big boost to contending teams.
Michael Redd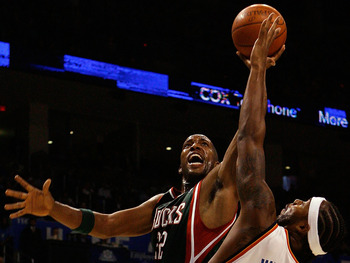 Chris Graythen/Getty Images
Michael Redd has a lot to prove after three calendar years of horrific knee injuries have derailed his once promising career.
But anybody who knows Redd's work ethic and determination would be a fool to bet against him.
Once considered one of the premier perimeter players in the game, Redd has averaged 20 points per game during his career on 45 percent shooting—with 38 percent shooting behind the arc.
Redd could probably be had for a bargain, as he'll be auditioning to re-establish himself as an elite player. He may shy away from returning to the Milwaukee Bucks, where he would be expected to be "the man" once again—instead opting to play for a contender, where his minutes and role could be more clearly defined as he tries to work his way back into form.
The upside would be a former All-Star, who—while may he never return to his prior form—can still provide lights-out shooting to a team in need of serious firepower off the bench.
Tayshaun Prince
Matthew Stockman/Getty Images
Once considered to be highly underrated, it may be surmised by now that Tayshaun Prince is exactly what he appears to be: an above-average player who can do everything pretty well, and nothing exceptionally well.
Still, for a team in need of a stabilizing force to their starting lineup as a second or third scoring option, or a contending team looking for a possible Sixth Man of the Year candidate, Tayshaun Prince should garner plenty of attention.
And rightfully so.
Prince has been a remarkably steady player during his nine-year career, averaging at or around 14 points per game in every season since 2004-05, shooting 37 percent from behind the arc, and playing consistently above-average defense.
Josh Howard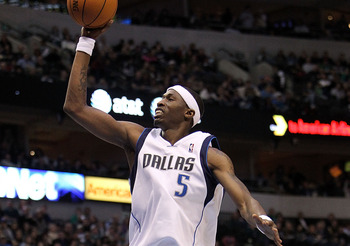 Ronald Martinez/Getty Images
After tearing the ACL and meniscus in his left knee in the 2009-2010 season, Josh Howard was clearly not the same in 2010-11, playing in just 18 games.
ACL tears are a common injury among athletes, and the usual consensus is that it takes up to two years to regain full health in the knee. But Howard seems optimistic:
I've been away from the game a year-and-a-half and it's time to come back... I'm gonna' go back to doing the same things I did before I got hurt. I've always been a high-energy guy. I've always loved the game and I've always had a high IQ for the game, so I'm just getting back into the swing of things. It's kind of like you never forget how to ride a bike. You just pick it up not matter how long you haven't ridden one.
The team lucky enough to sign Howard—at a relative discount—will be eagerly anticipating taking the training wheels off a player who averaged 16.2 points per game from 2004-2010.
Rodney Stuckey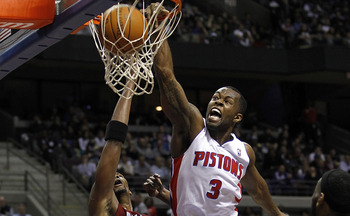 Gregory Shamus/Getty Images
Rodney Stuckey has averaged 15.1 points per game the last three seasons from the PG position, while also embracing his duties as a distributor—averaging five assists per game in that same span.
However, Stuckey has always had a scorer's mentality, with his duties as a point guard likely the result of necessity on behalf of the Detroit Pistons. With Detroit unlikely to re-sign him (or any of their veterans, for that matter), look for Stuckey to be moved to SG with his next club—a role he should thrive in.
This is a guy that many teams will look to build around, as his full impact has probably yet to be realized on the court.
Tracy McGrady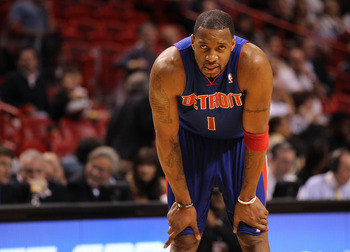 Mike Ehrmann/Getty Images
Tracy McGrady will never be the player he once was, but even a fraction of his previous production would be a welcome addition to most clubs in need of a veteran presence.
At this point in his career, McGrady wants to win—and he'll probably cut a contending team a big discount for the right to be part of a playoff run.
Look for him to come off the bench in a scoring capacity for a contender—keeping his minutes to a manageable 15-17 minutes per game to take some pressure off his body, which has been known to have durability concerns.
Stephen A. Smith of ESPN even thinks McGrady will start for the imposing Chicago Bulls. If he can offer a veteran presence with scoring ability from the outside-in, Chicago could have found their missing piece.
Keep Reading