NBA Lockout: NBA Players' Twitter Reactions to Lockout Ending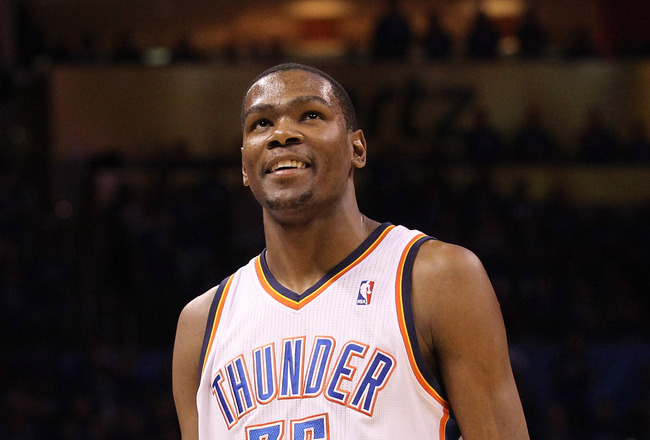 Ronald Martinez/Getty Images
Break out the champagne, take down your David Stern dart board and get ready to party --the NBA lockout is ending, or so it seems.
The players and owners have reached a tentative agreement to kick off the NBA season on Christmas, and while the word tentative may leave some with an uneasy feeling, this is a huge step in the right direction and a home run for the owners, fans and players alike.
It comes as no surprise that Twitter is blowing up with the news of the lockout being lifted surfacing. Here are some of the best Tweets of the day.
Update: Saturday, November 26th at 8:00 p.m. EST
When Pau Gasol says "We're all excited...," it's unclear who "we" is, but that is irrelevant. The players, coaches, fans, concession guys and owners are all psyched that the season is underway. Regardless of who we is, this statement holds true and we couldn't be happier to finally see the light at the end of the tunnel.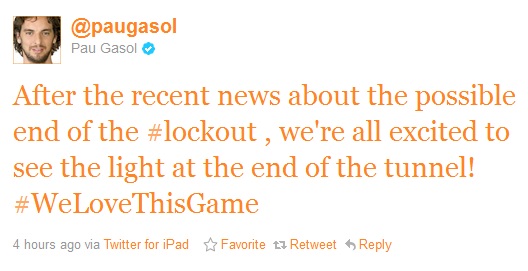 Update: Saturday, November 26th at 7:55 p.m. EST
It appears as though many of us knew about the sides coming to an agreement before King James himself. LeBron James finally rose from his slumber and Tweeted about the good news.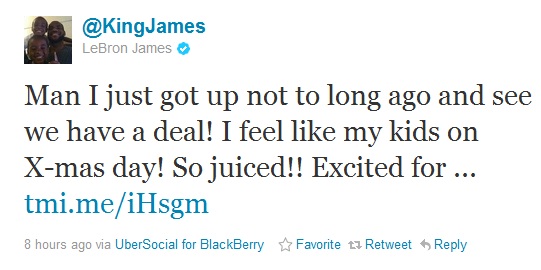 Update: Saturday, November 26th at 7:36 p.m. EST
It appears as though Timberwolves fans are finally going to get to see Ricky Rubio in action. According to Rubio, this is a dream come true and it's safe to say fans share his enthusiasm.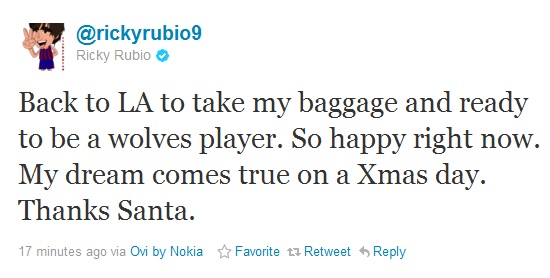 Update: Saturday, November 26th at 10:10 a.m. EST
It's time to stop hunting, fishing, gathering and any other outdoor activities Chris Kaman and the rest of the NBA players are partaking in. The lockout leisure time is over.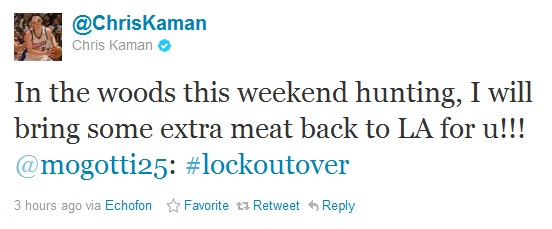 Update: Saturday, November 26th at 10:05 a.m. EST
Blake Griffin posted the funniest Tweet of the day thus far. The Space Jam reference is much appreciated and the analogy was dead on.

Update: Saturday, November 26th at 9:55 a.m. EST
Stephen Curry's cautious optimism is warranted, but he's killing the Twitter buzz. Just blindly believe that it's a done deal like the rest of us!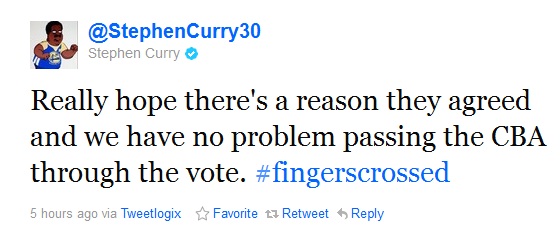 Update: Saturday, November 26th at 9:50 a.m. EST
Carmelo Anthony understands that the owners and the players weren't the only ones who had to suffer through the lockout. It seems safe to say at this point people are more excited that the lockout is over than frustrated that it happened in the first place.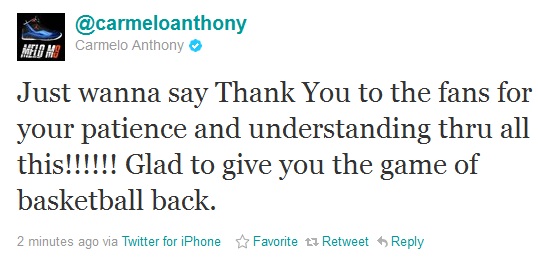 Update: Saturday, November 26th at 9:45 a.m. EST
Jamal Crawford had the same surreal feeling many of us had. It almost feels like all of this being a dream or a premature report is more likely than the lockout actually being lifted and the word tentative doesn't do anything for anyone's confidence in the agreement, but at this point, we'll take it.

Update: Saturday, November 26th at 9:40 a.m. EST
DeMar DeRozan may have shed a tear last night when he first heard the good news, but it's safe to say they were tears of joy, for once. This lockout has been so frustrating that it coming to a close has everyone elated that the suffering appears to be over.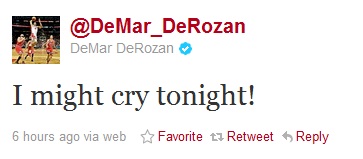 Kevin Durant had the same reaction many of us had upon hearing the news. This can't be real can it? Is the suffering finally over?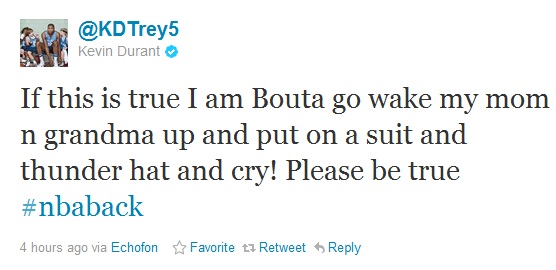 It's funny to see that many superstars seem just as surprised as we are that this day has arrived.
Does the word "tentative" make you nervous?
Yes Derrick Williams, Minnesota and every other team is ready. The NBA Draft seems like light years ago and people are ready to see the rookies finally take the floor.

The rookies, along with everyone else, have to be excited for their game checks to start rolling in and the fans couldn't be more excited and ready for Christmas day to come around this year.
Be sure to check back for updates on the Twitter reaction to the lockout ending.
This article is
What is the duplicate article?
Why is this article offensive?
Where is this article plagiarized from?
Why is this article poorly edited?