Predicting Which 10 NBA Players Will Have the Best Sophomore Campaigns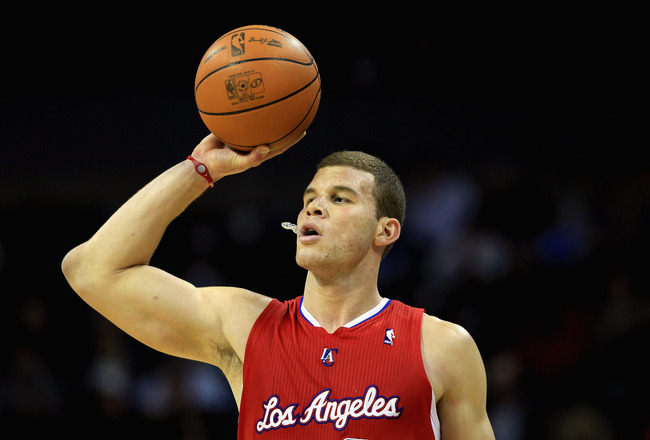 Streeter Lecka/Getty Images
This sophomore class has some solid potential, with a few players capable of making a huge impact on the game.
While ROY Blake Griffin has already made the All Star team, there are a few players who could reach that level in the next few years.
Once this season gets going, we'll be able to see who the true talents are from this class and who just happened to have a fluke rookie season.
Here are 10 players you should keep an eye on as they start their sophomore seasons.
Eric Bledsoe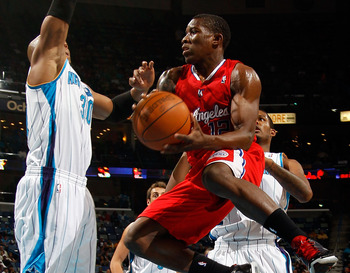 Chris Graythen/Getty Images
Bledsoe had to play most of the season off the bench, and this year won't be all that different as the team has brought in Mo Williams to run the offense.
However, Bledsoe has shown time and again that he can play in this league, and Vinny Del Negro will take advantage of the young guard playing with the second unit to give this up-and-coming team a nice boost.
Paul George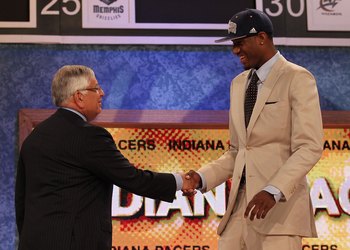 Al Bello/Getty Images
There are many things to be excited about in Indiana these days, and you can add rookie Paul George to the list.
George may not be in the starting lineup anytime soon, but coming off the bench he could come up big for the Pacers as the try to turn into a legit playoff contender this season.
Derrick Favors
Derrick Favors had a bit of a disappointing freshman season, however, he has a nice opportunity in Utah to have a better sophomore season.
Favors will have to fight for time with Millsap and Jefferson, but he should perform better with a whole season under his belt. Hopefully the Jazz will be able to work him into the offense better, and he can show his true talents.
Landry Fields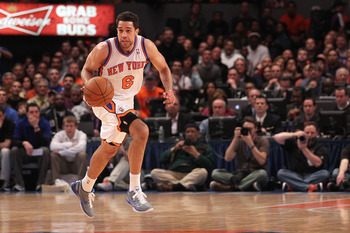 Nick Laham/Getty Images
One of the few second-round picks this year to make some noise, Landry Fields is feeling the love from fans in New York.
He's instantly become one of the best rebounding guards in the league and is set to have a very nice sophomore season.
Few rookies earn a starting spot, and Fields already has the job security. While he probably won't get much bigger share of the offense as Carmelo and Stoudemire are still top dogs, Fields should still see plenty of success as the Knicks become a more cohesive team.
DeMarcus Cousins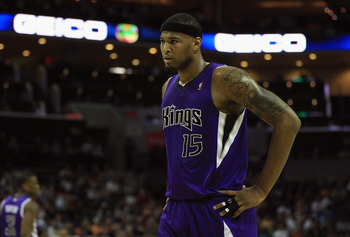 Streeter Lecka/Getty Images
You never know what you'll get with DeMarcus Cousins. He could have an incredible sophomore season, or he could show very little improvement at all.
Regardless, he is one of the best talents of his class, despite being such a wild card. Hopefully Cousins will step up to the plate and live up to the immense potential he has.
Ed Davis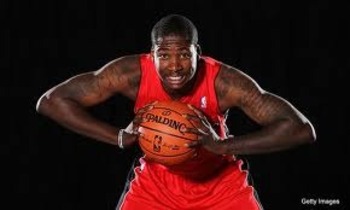 There isn't a whole lot of media coverage up in Toronto, but perhaps there should be. Ed Davis had a very nice rookie season, and he will only get better.
A team like Toronto is willing to give Davis plenty of minutes to develop and it could benefit them greatly in the long run.
He might not be the offensive centerpiece, but he's a good rebounder and a great asset for the team.
Greg Monroe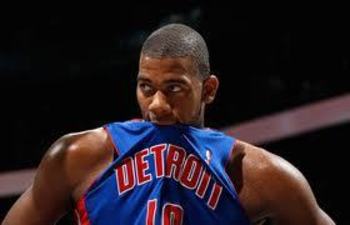 One of the only bright spots for the Pistons organization is Greg Monroe's rookie season. While it took a while for team to insert him into the starting lineup, once Monroe got solid minutes, he put up some great numbers.
Don't be surprised to see Monroe take on more responsibility, as he becomes a central part of that team's offense and defense.
Jordan Crawford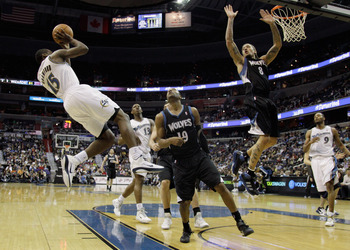 Rob Carr/Getty Images
Jordan Crawford finished the season with a fantastic month of March and in to April. After sitting on the Hawks bench, being traded to the Wizards allowed him to show his true talents.
I expect the Wizards to keep the backcourt of Crawford and Wall for the future. If Crawford can still continue to develop, the Wizards might have gotten the steal of the draft.
John Wall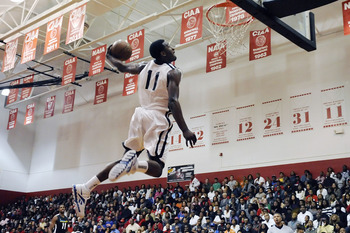 Jared C. Tilton/Getty Images
Despite having a stellar rookie season, Wall didn't get as much attention as he might have gotten had Blake Griffin not had such a great year. However, one can't deny how well Wall handled the transition from college to the NBA.
While he still needs to work on his shooting, he has shown that he can lead a team and should be one of the top point guards in the future. If Wall can get more talent around him, he may have an easier time on the offensive end.
Blake Griffin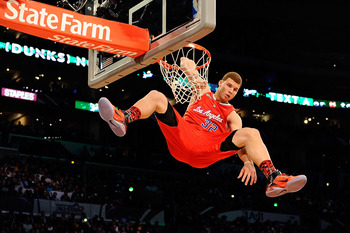 Kevork Djansezian/Getty Images
Is there really any surprise here? I think the question isn't whether Griffin will have a great sophomore season, but rather just how great will it be.
Blake Griffin had a monster rookie season and has already become one of the most popular players in the game. A constant draw for fans, Blake will need to take his game to the next level.
Some analysts are saying he could be a dark horse for the MVP this season, but I think he'll have to develop a little more on both ends if he wants to be a part of that conversation.
Keep Reading