Top 10 NBA Teams of All Time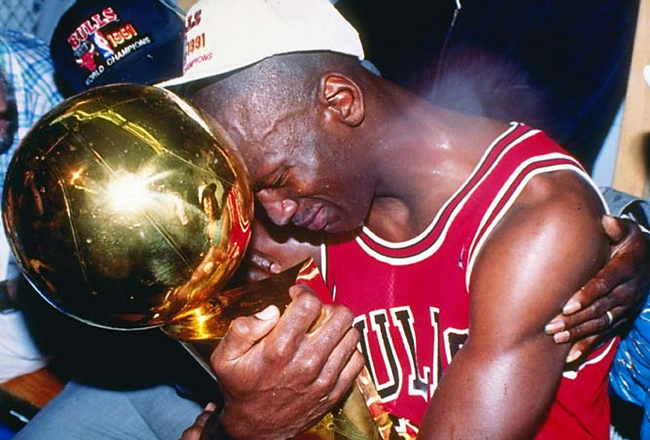 The NBA has seen unbelievable, players, coaches and teams over the course of its existence. With lockouts and mergers, the NBA has been through a lot. Teams have come and gone. Some have left legacies, while others have been insignificant.
Here is the list of the greatest teams to ever play for the NBA.
Honorable Mentions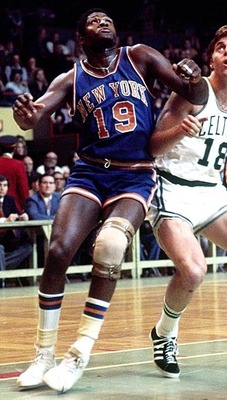 10. 1988-1989 Detroit Pistons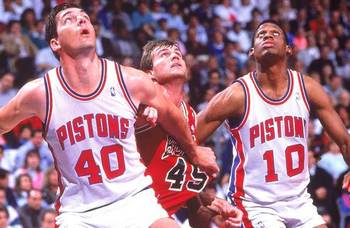 Record: 63-19
Head Coach: Chuck Daly
Starters:
G: Isiah Thomas
G: Joe Dumars
F: Mark Aguirre
F: Rick Mahorn
C: Bill Laimbeer
With great teams leading up to this year, the Pistons suffered tough playoff losses to the Celtics and Lakers. Isiah Thomas led the team with his uncanny point guard skills and athleticism. The Pistons defense and rebounding were phenomenal, with Bill Laimbeer, Rick Mahorn and even Dennis Rodman.
9. 1970-1971 Milwaukee Bucks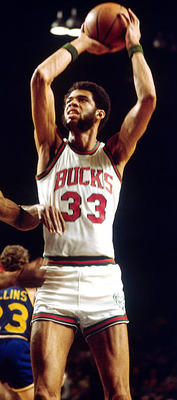 Record: 66-16
Head Coach: Larry Costello
Starters:
G: Jon McGlocklin
G: Bob Dandringe
F: Greg Smith
F: Oscar Robertson
C: Kareem Abdul-Jabbar
Robertson was added to the Bucks this year to join the young Lew Alcindor and Bob Dandridge. The Bucks set a record 20-game win streak and eased their way through the playoffs.
They led the league in points per game, shooting percentage and opponents shooting percentage.
Kareem won the MVP.
8. 1999-2000 Los Angeles Lakers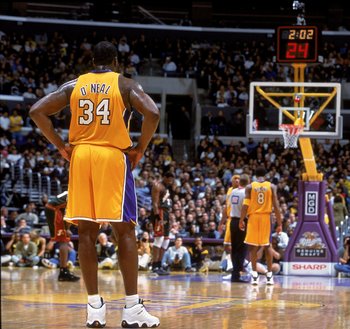 Donald Miralle/Getty Images
Record: 67-15
Head Coach: Phil Jackson
Starters:
G: Ron Harper
G: Kobe Bryant
F: Glen Rice
F: AC Green
C: Shaquielle O'Neal
The Kobe-Shaq era was could have lasted longer, but over its relatively short reign, 2000 was definitely its best year. With 67 wins and an MVP for Shaq, the Lakers rolled through the season and capturing the first of three ships.
7. 1966-1967 Philadelphia 76ers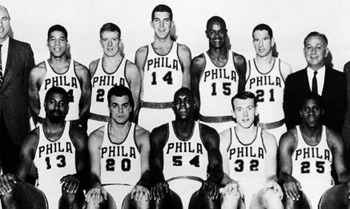 Record: 68-13
Head Coach: Alex Hannum
Starters:
G: Wally Jones
G: Hal Greer
F: Chet Walker
F: Luke Jackson
C: Wilt Chamberlain
This team put a halt to the Celtics championship streak when they easily beat them in the conference finals. They shot the best percentage in the league at 48, which, in this era, was very good.
6. 1964-1965 Boston Celtics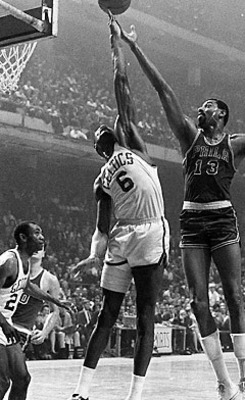 Record: 62-18
Head Coach: Red Auerbach
Starters:
G: KC Jones
G: Sam Jones
F: John Havlicek
F: Tom Heinsohn
C: Bill Russell
The best season of the Russell era. He did not have his best ppg this year, but he led the league with 24 rpg. KC Jones came in and showed he could fill in the point guard spot and continue the winning that this franchise is was and still is used to.
5. 1982-1983 Philadelphia 76ers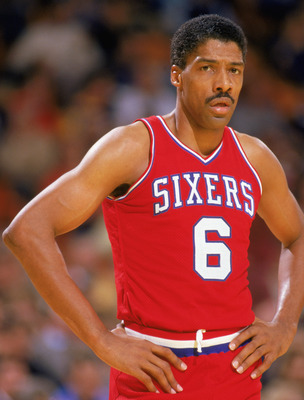 Stephen Dunn/Getty Images
Record: 65-17
Coach: Billy Cunningham
Starters:
G: Maurice CHeeks
G: Andrew Toney
F: Julius Erving
F: Marc Lavaroni
C: Moses Malone
Malone won the MVP and was the most dominant center is the game. With the help of DR. J, the 6ers won the championship.
4. 1986-1987 Los Angeles Lakers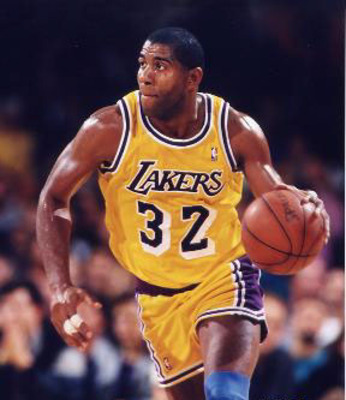 Record: 65-17
Coach: Pat Riley
Starters:
G: Magic Johnson
G: Bryan Scott
F: James Worthy
F: AC Green
C: Kareem Abdul-Jabbar
This was maybe the best playoff team ever. They beat their opponents by an average of about 11 points and only lost one game. They had one of the best point guards of all time, a great forward, and an aging, but still talented, center.
3. 1985-1986 Boston Celtics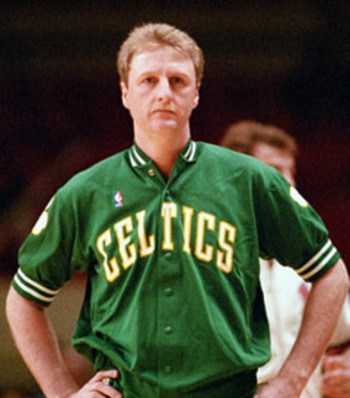 Record: 67-15
Head Coach: KC Jones
Starters:
G: Dennis Johnson
G: Danny Ainge
F: Larry Bird
F: Kevin McHale
C: Robert Parish
The best team of the Bird era, with 67 wins. Four out of the five starters are Hall of Famers, plus Hall of Famer Bill Walton coming off the bench. They had a sick offense and an even sicker defense. They led the league in field goal percentage allowed and rebounds.
2. 1971-1972 Los Angeles Lakers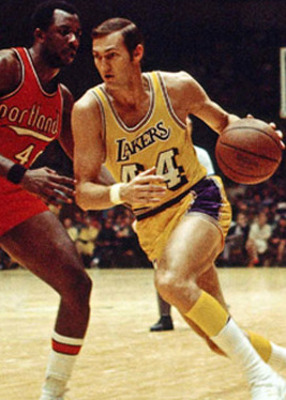 Record: 69-13
Head Coach: Bill Sharman
Starters:
G: Gail Goodrich
G: Jerry West
F: Nate McMillan
F: Happy Hairston
C: Wilt Chamberlain
The best non-Jordan team of all time, that's an honor. This team was unbelievable, with West, Goodrich and Chamberlain acting like a running train. They have the record with 33 wins in a row (DAYUM). Gail and Jerry both averaged about 26 ppg.
1. 1995-1997 Chicago Bulls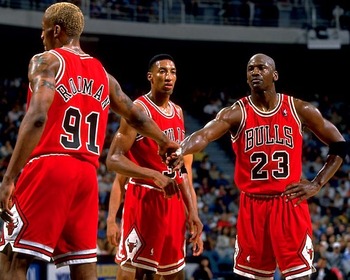 Record: 72-10, 69-13
Head Coach: Phil Jackson
Starters:
G: Ron Harper
F: Scottie Pippen
F: Dennis Rodman
C: Luc Longley
Because it was virtually the same team, I am combining the two years to give you the best team to ever play the game of basketball. They had the best player ever. The best supporter ever. One of the best rebounders ever. They made it look easy with crazy dunks, plays, etc. They averaged well over 100 points a game and were simply dominant. They did not loose, especially being that 72 and 69 are the most (and second most) wins by a team.
Keep Reading