Milwaukee Bucks: 5 Reasons This Team Is a Dark Horse in the East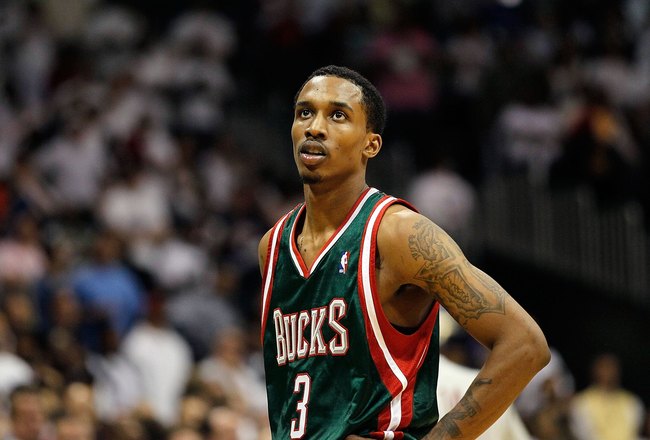 Kevin C. Cox/Getty Images
It's been a long time since the Milwaukee Bucks have been truly relevant in the NBA. They've had little success since the days of Ray Allen and Glen Robinson, but signs point to the franchise turning around.
In fact, I think this season might the Bucks best in almost 10 years.
Here are the five reasons this Bucks team may very well be a dark horse in the Eastern Conference playoff race this upcoming season.
5. Luc Richard Mbah a Moute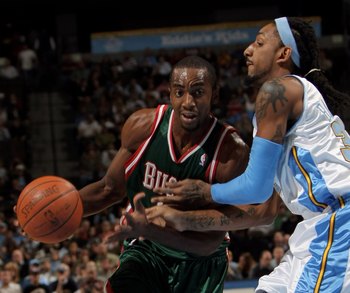 Doug Pensinger/Getty Images
With the 37th pick in the 2008 NBA draft, the Milwaukee Bucks selected Luc Richard Mbah a Moute from UCLA. While few people cared for the moment in Bucks history, I considered it a major step in the right direction. Mbah a Moute is set to become one of the best defenders in the league and a fantastic addition to any team. In the right system, he can be a great asset. Look for him to be guarding the NBA's top players for years to come.
4. Scott Skiles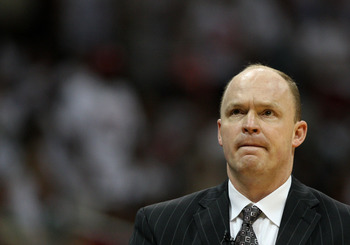 Mike Zarrilli/Getty Images
Scott Skiles is one of the more underrated coaches in the game today. He did a fine job in Phoenix before he was overshadowed by D'Antoni's incredible success with Steve Nash. He was also a huge part of reviving the Bulls franchise and in my opinion was wrongly fired just as the team was coming together.
Now he is in charge of turning this Bucks team around and he's doing it the way he always does: defense.
It's a philosophy that's been proven true time and again, and soon enough Skiles will have the right team in place to make a deep run in the playoffs.
3. Andrew Bogut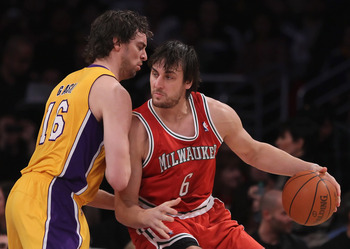 Jeff Gross/Getty Images
He may never fully live up to the hype of being the No. 1 pick in the 2005 NBA Draft, but Andrew Bogut is still a great center in this league. He has been plagued by injuries recently and will need to overcome such future obstacles, but if he does, the Bucks have their center for the next 10 years. Always capable of a double-double, Bogut does a good job of patrolling the paint and is vital to the Bucks' success.
2. Stephen Jackson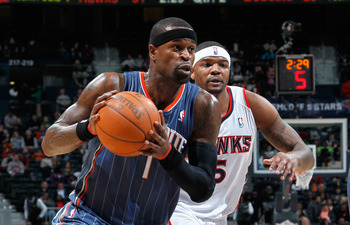 Kevin C. Cox/Getty Images
Perhaps the quietest deal that went down this summer was the trade that sent Stephen Jackson to the Bucks. While some may have been upset that the Bucks were forced to include their draft pick to make it happen, I think the deal was the correct call. In one move, the Bucks got rid of Corey Maggette, a player I have never truly understood the value of, and landed a veteran scorer who understands how to win.
Though some may consider Jackson a risk, I see it as a gamble worth making. This team is going nowhere fast without a little star power and attitude, and that is exactly what Jackson brings.
1. Brandon Jennings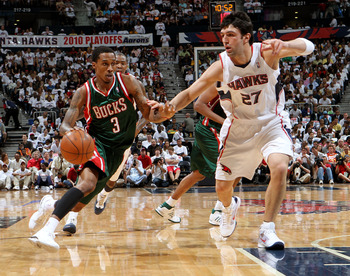 Mike Zarrilli/Getty Images
Yes, he's still figuring things out at the point, but this may very well be his breakout year. With Stephen Jackson on the team, there will be less pressure on him to be the No. 1 scorer on every possession and I expect that the new addition will help him thrive. He has All-Star potential and could be very dangerous in this league. Many fans in Milwaukee are already excited about him, and now the rest of the league will get to see what this kid is really about.
Keep Reading

Milwaukee Bucks: Like this team?